alright - i have an update. a minor one, but none the less, an update.
a friend has graciously donated a set of mismatched gear wrenches to me. im missing a couple sizes but its way better than nothing. i can pick up the individual ones as time goes on. HOPEFULLY my orders will pay out this week and on saturday i can get myself my tool set. seems like things have a way of not working out though whenever the government is paying you for something.
anyway:
got my bumper taken off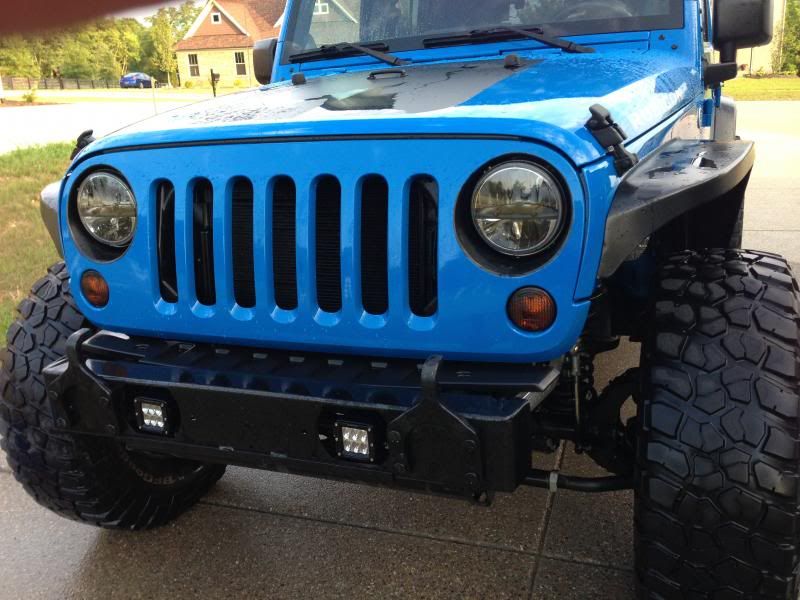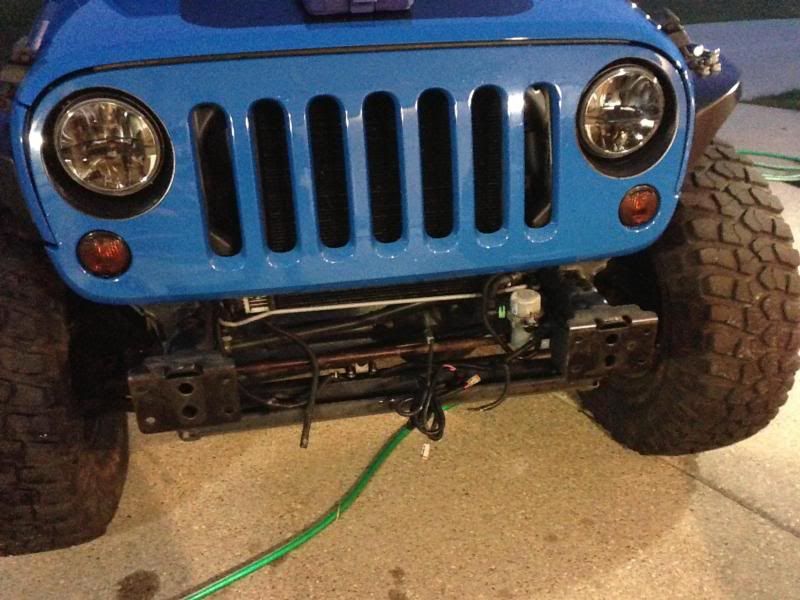 next thing to tackle is relocating this vacuum pump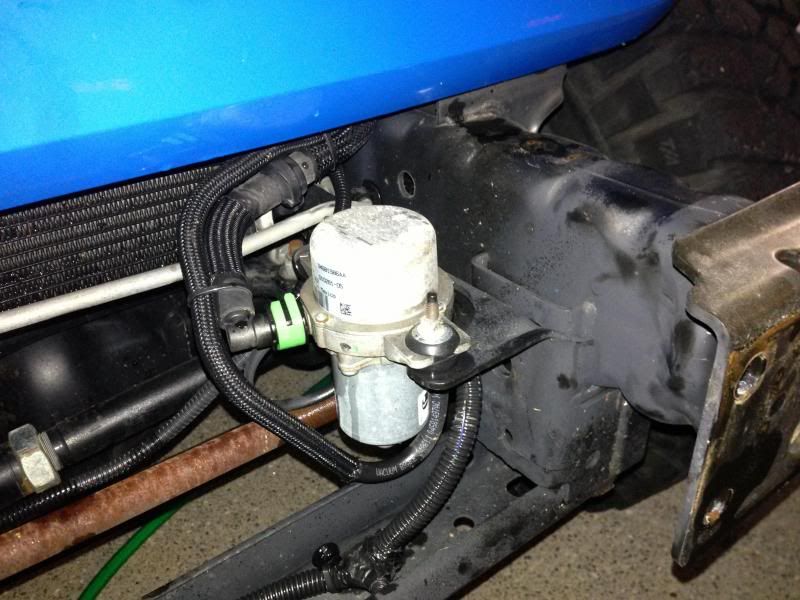 thinking about cutting it from the frame and rotating it lock wise along the top bolt axis and welding it straight to the frame rail behind the anti-rock bar. should source me enough room. will have to test fit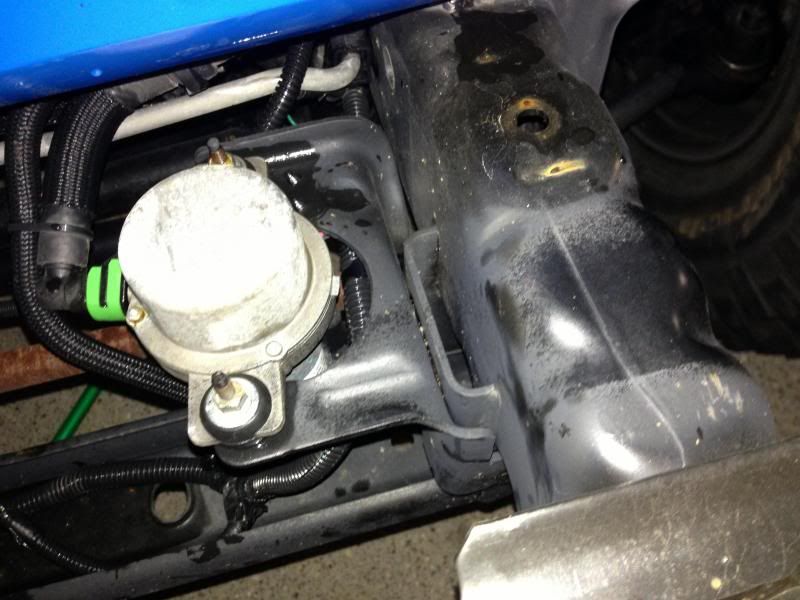 got the big hawse on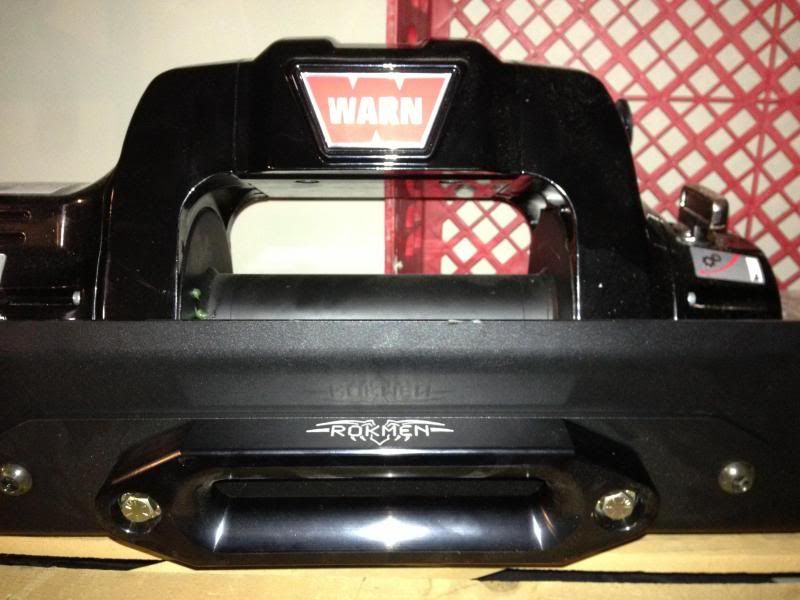 had a friend photoshop this for me the other day because i am now without photoshop and i cant thieve a copy anymore. anyway - thinking about doing a faux J8 look. opinions?