alright - lets get this party started
re-cap: rockers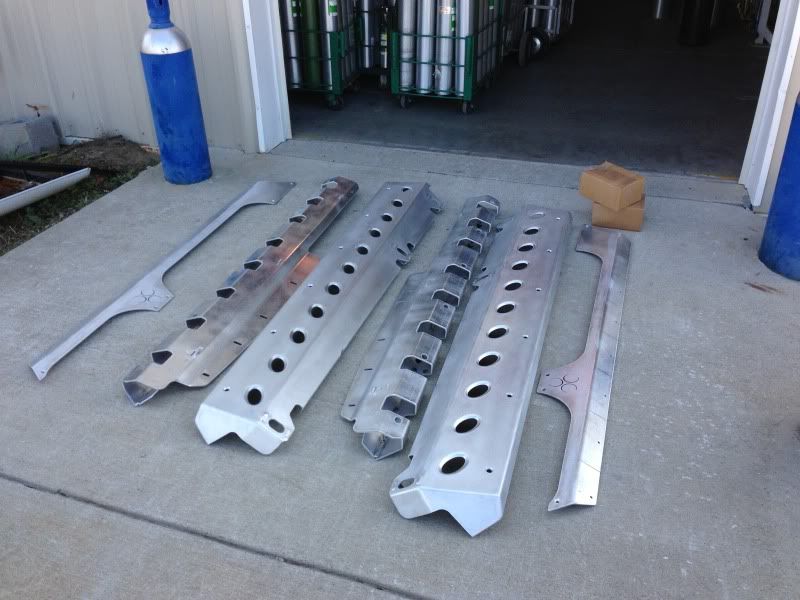 titan tub armor - sanded
rocker skins - sanded
i dont have any "in process" pictures, but i can tell you i used Rustoleum Professional Aluminum self-etch primer (yes its specifically made for aluminum) on the tub armor. then i hit it with rustoleum black semi-gloss. the rocker skins simply got sanded, cleaned and then hit with 4 full cans of Rustoleum truck bed liner, which came out REALLY nice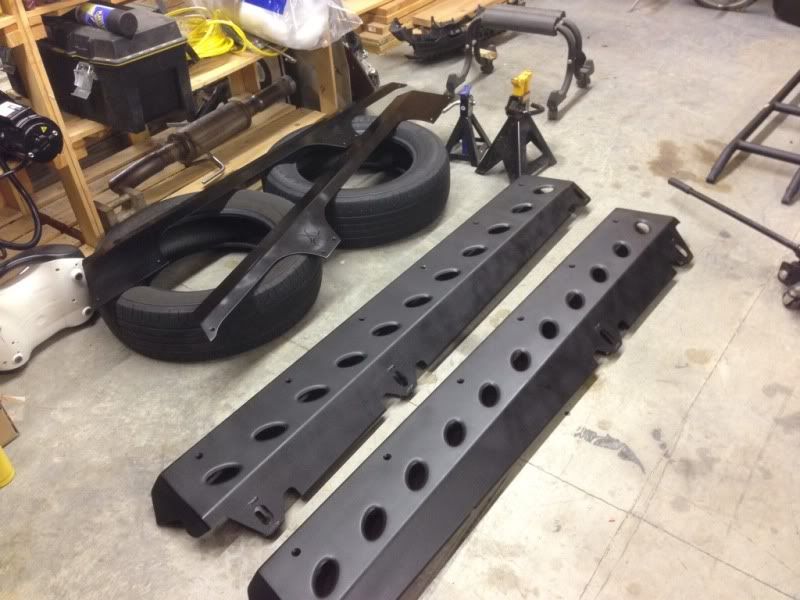 i then decided that since i dont have a 90* drill yet, or a W (.386") drill bit yet, id work on something else id been meaning to do. i would have done either the sleeves or start working on the truss, but it was raining and i didnt want to push my dads tool chest with all my stuff in it up to the barn in the rain. (yeah i know, i need my own chest)
so removed my re-pin job of my factory foglight harness so i could connect my Rigid's to my sPOD. first up was cutting apart the harness the rigid's came with. crimped, soldered and heat shrinker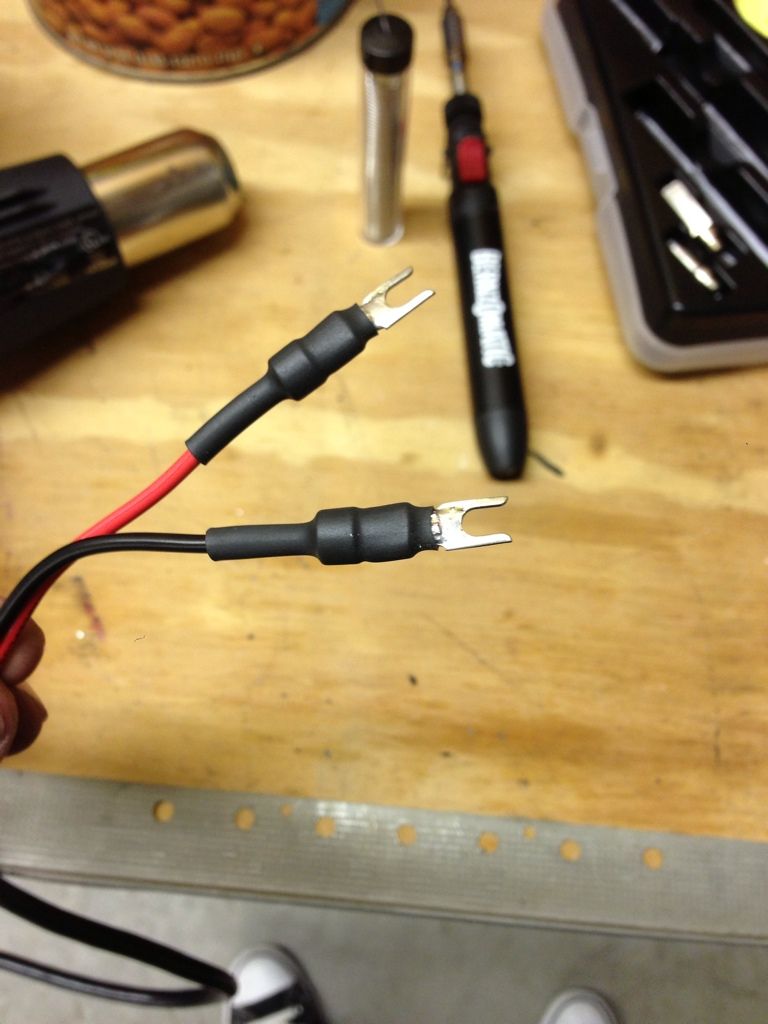 hooked up to the sPOD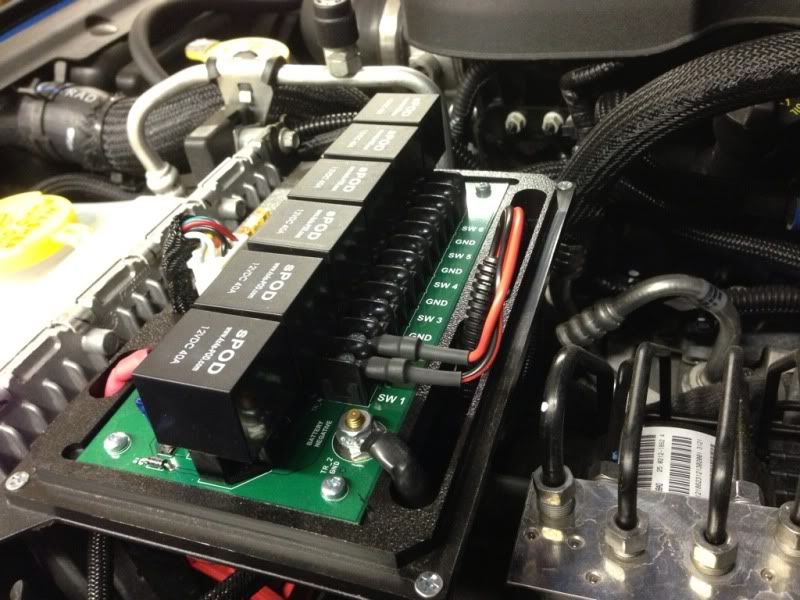 then i cut the whole connector from my auto sway bar disco off, because its useless and was just hanging on the front crossmember filling with water.
i needed a way to seal it, without using ghetto electrical tape. so what i did was i took a piece of heat shrink tubing appropriately sized for the bundle of wires and heated up my needle nose pliers in my torch and sealed the end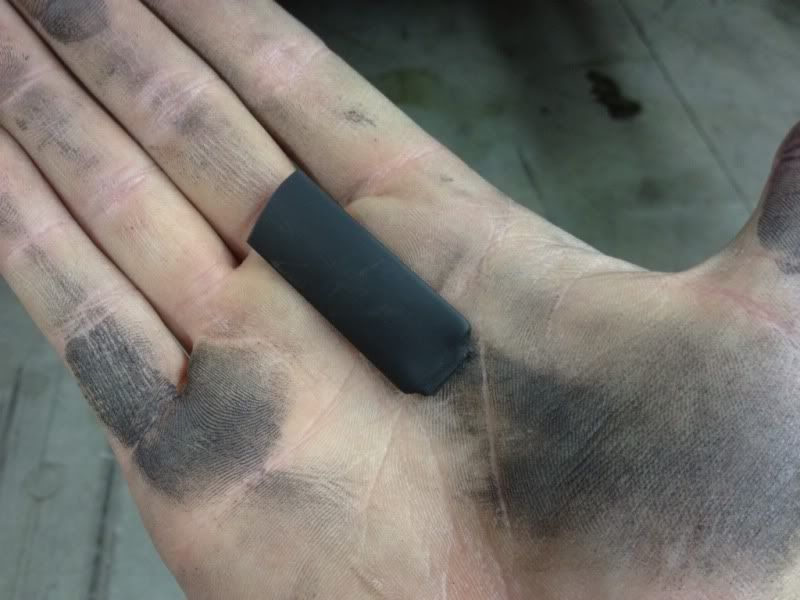 wire condom
sealed away, for all of time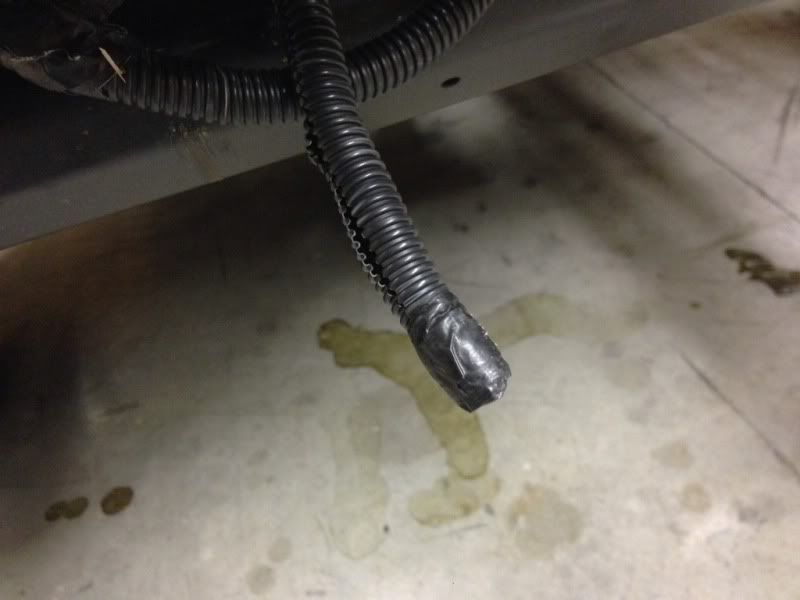 then i decided to do the same thing to the OEM foglight pins, so the factory harness could be retained for some devilish reasons i have.
tits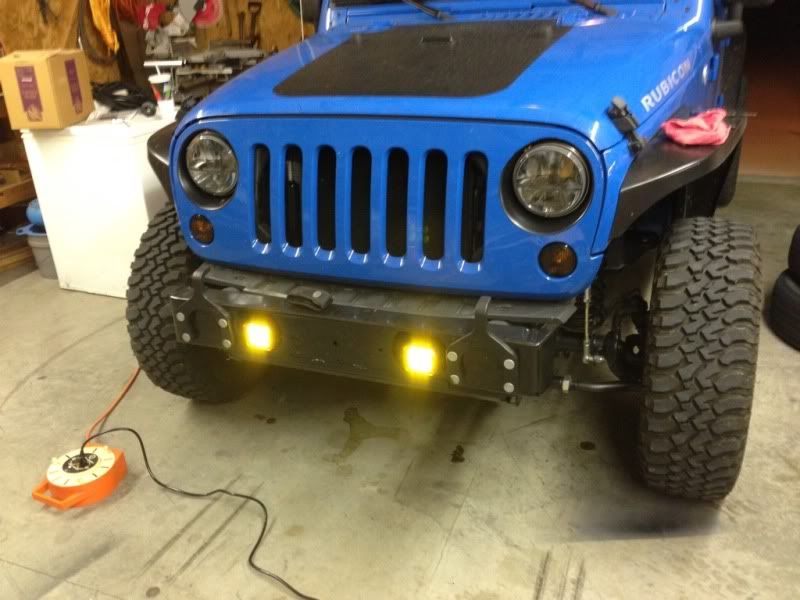 double tits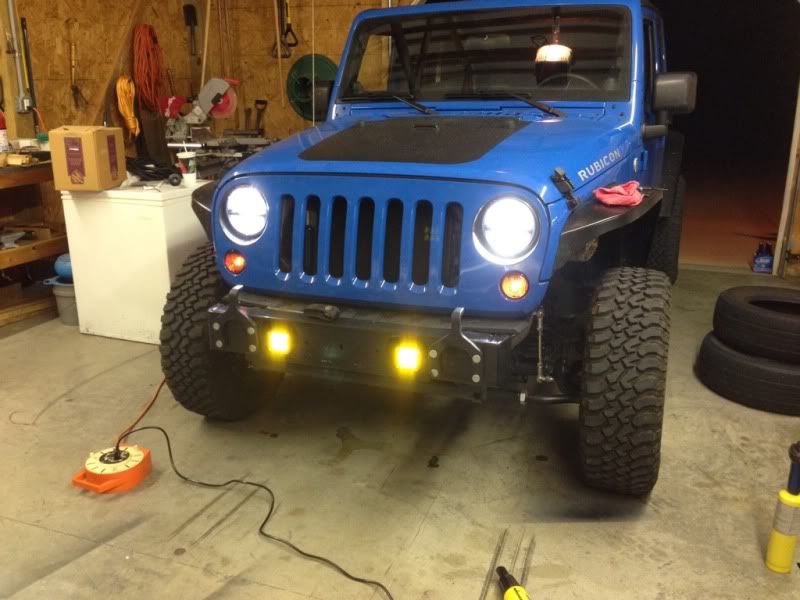 removed my plate
white and yellow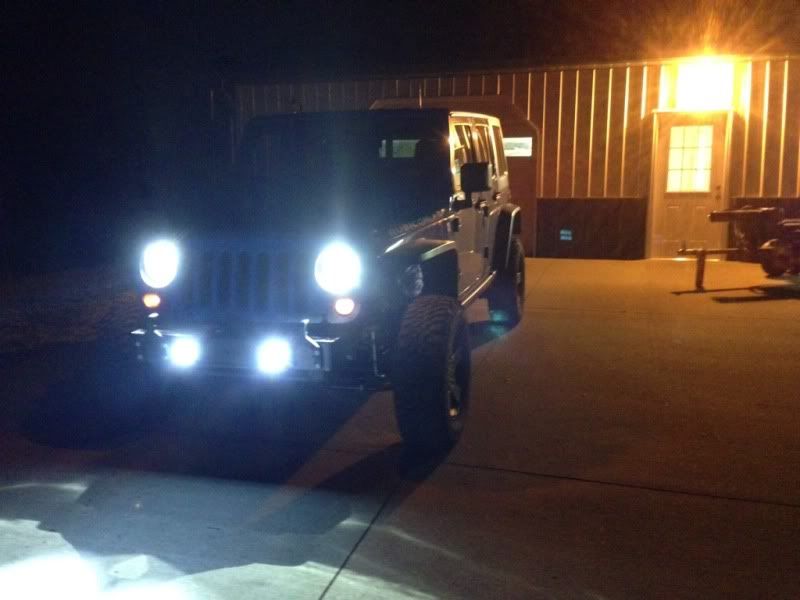 more updates this weekend