anyhoo - aluminum front antilock = tits. its going on tomorrow night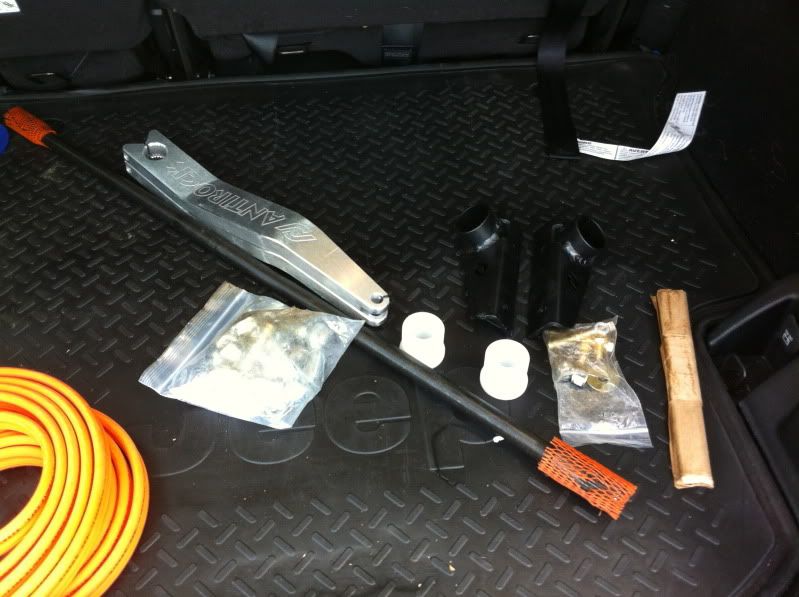 tank - i now work for an medical and industrial gas company, so i got the in on cool ****. so i took the liberty of taking it upon myself to build a brand new 'powertank' for myself and pay half the price and get more awesomeness.
my first OBA Co2 tank as a 'The Source' tank, just a small aluminum 10# tank. it did a wonderful job. the only issue i ever had with it was when i got to 37s and it would only last 2 trips. especially when my peoples would see me fill a 37" tire from 3PSI to 30PSI in 20 seconds.
(just spent 15 minutes combing through my old build thread to find this pic. FU photobucket)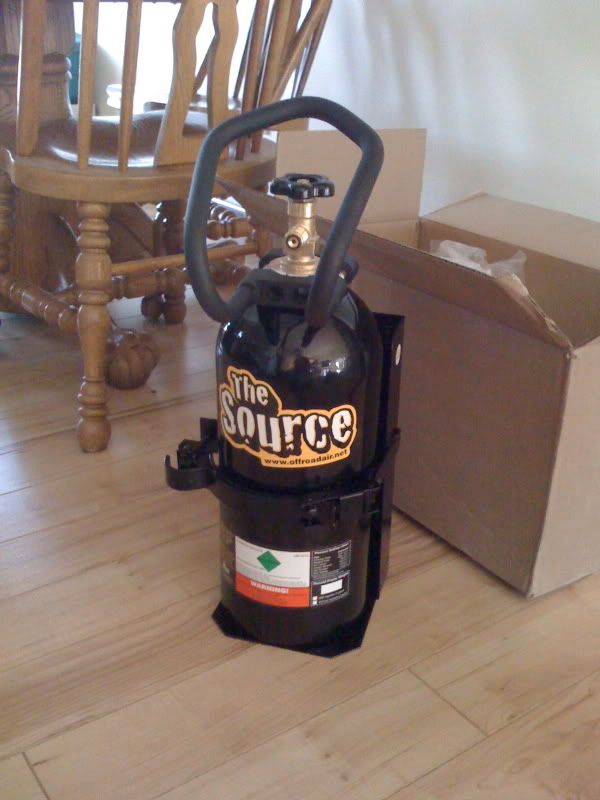 so i ordered a brand new made in USA Worthington 20# Co2 tank. fully twice as big as my last one, and shes pretty big. weighs 28lbs empty.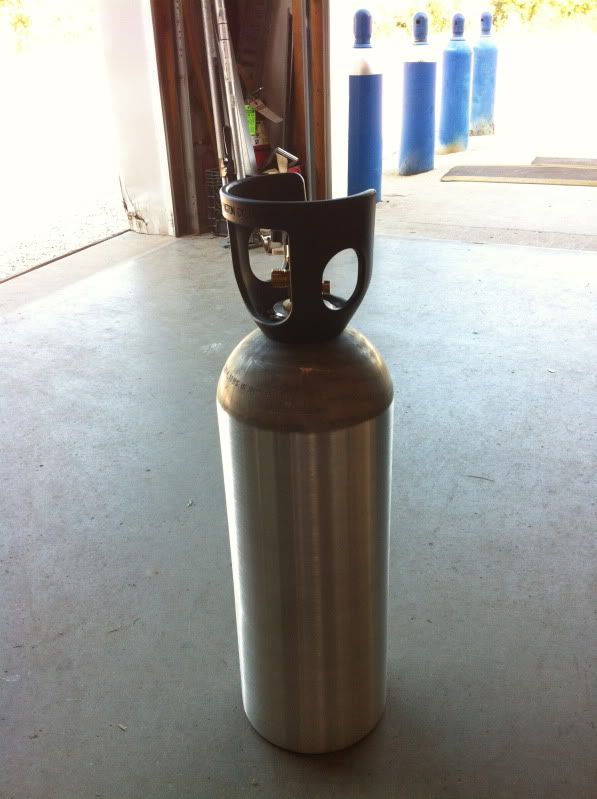 so its just a tank and valve right now, but over the next few weeks im going to get in a 150PSI Regulator for it, rock handle, mount, quick disconnects, hose, ARB chuck and im body matching the tank. thats right - i ordered 2 cans of Cosmos Blue today from the body shop, they'll be ready tomorrow morning for me to pick up. then the bottom 6" im going to do in bed-liner, since no one manufactures a tank boot for this size of tank.
anyway, the point is im going to have a little build thread on it. and from what my friends are saying to me, i should build them and sell them. so im building this one as it is right now fully as a proof of concept to present to my boss - if enough people want them and are willing to make a small deposit, ill do a run. im shooting to build this setup for under $300. considering its a 20# tank vs a 10#, which is the norm - I'm doing awesome. Powertank sells their complete getup for almost $500, for a 10 pounder.
so, if anyone is interested. doesnt matter the size. shoot me a PM and i'll let you know in the near future if this is going to take shape and can give you a rough estimate on cost.