thinking about rock lights. i thought of this literally a couple minutes ago and I'm surprised that no one uses LED trucker backup lights. i went on Truck-Lite and found a 24 diode oblong lamp. it draws .249 amps at full power, so its still low enough that i could run ~4 of these in a series and then up through the sPOD for good measure.
the issue though is mounting, since they're flush mount. i could build a plate (as shown in the left corner of my ****ty drawing) with gussets and weld it straight to the frame. it'd be open on one end so debris could be cleared from it and if for some reason they got damaged and needed to be removed the whole process would be super easy. the cheapest place i can find them is $49 bucks. these things output will completely outclass any kit that is out there and they're completely water sealed, have and have a 2 year warranty. so in the end i think it could be a pretty good deal with very high light output.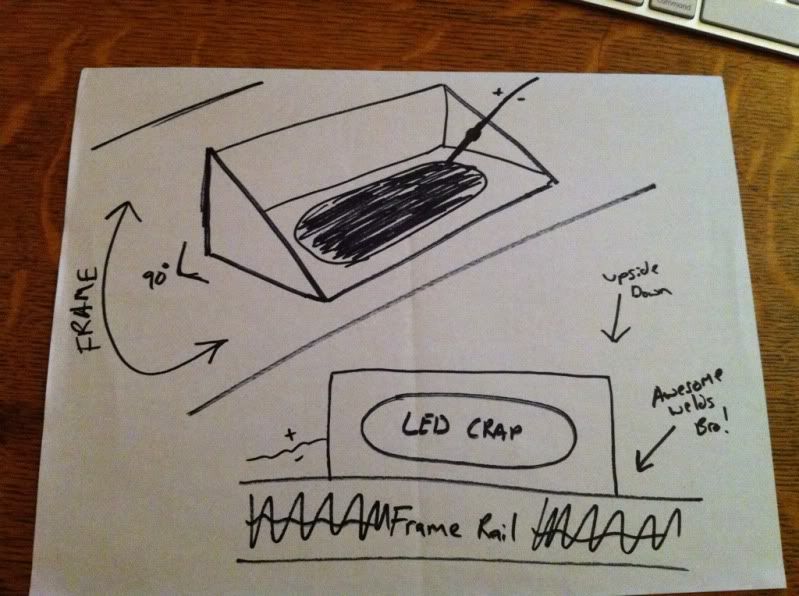 was thinking id mount one in front under the radiator, one on each side under the B pillar and one where the muffler will formerly be.
thoughts?
anyones thoughts?