Well my iPod decided to stop working, which was my only easy way to get online. For now I have to borrow my sister's laptop.
Anyways, I bought 4 KC Daylighters from a forum member here. 2 sealed beam and 2 h3, all long range lights. Last weekend Kevin and I installed them. I picked up a 12 circuit fuse box from West Marine and Kevin got all the needed wiring and relays. Thanks bud! We just hooked up the 2 h3 lights to the windshield for now, and put the switch in the dash next to the OEM toggle switches. Everything came out clean and works great. Thanks again for the help Kevin.
Here's where we put the switch. There's room next to it for one more, I plan on putting driving lights on the bumper and the switch will go right next to this one.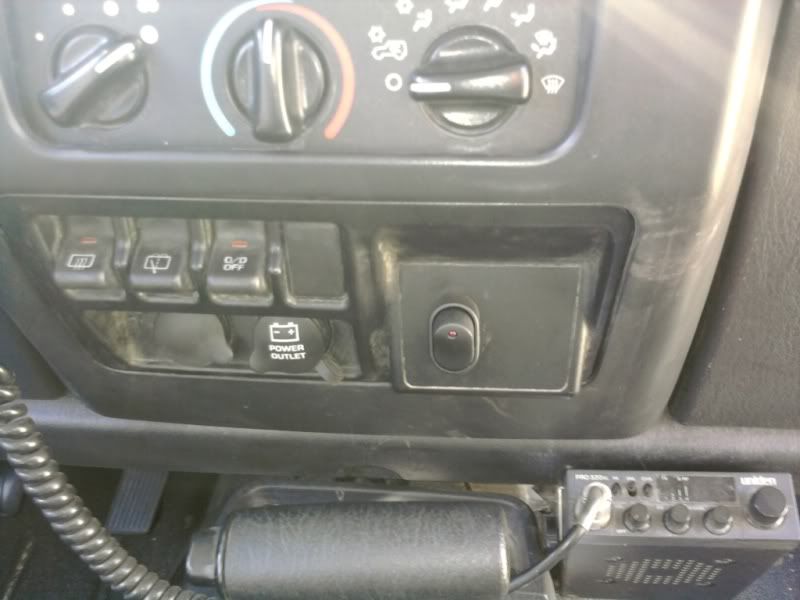 This is the Blue Sea fuse box from West Marine. It's a really clean way to do the wiring. 12 separate fuses, and 12 grounds. We also wired my CB to it, which was just wired directly to the battery before.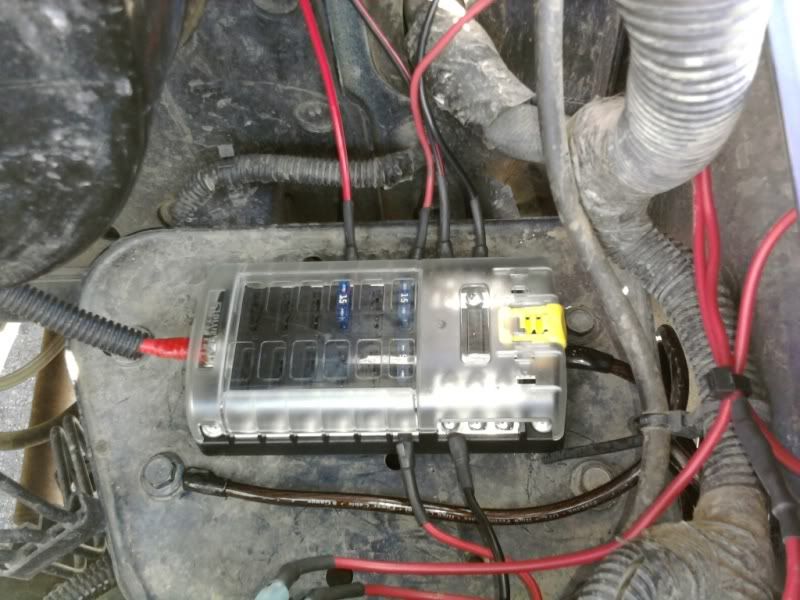 And everyone knows what windshield lights look like, but here's a shot of mine.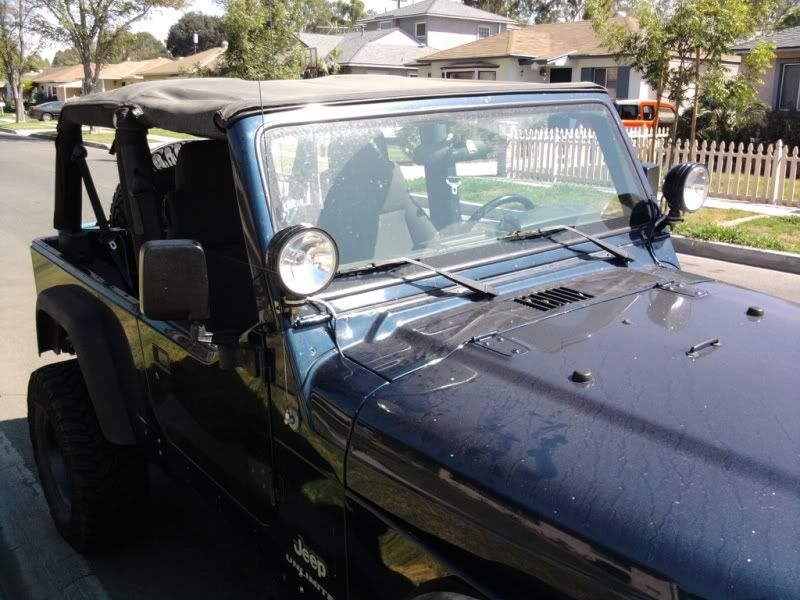 Over the last couple of days I've also been working on my Savvy sliders. I pulled them off, cleaned up the surface rust that began to cover the chromolly, and primed everything with Rustoleum Self Etching Primer. Today I started painting them with Rustoleum Hammered Black. I'm between coats right now. So far, so good! Eventually (when funds allow and there aren't more important things to spend the money on) the aluminum backing plate for the sliders will be painted to match the Jeep, along with the doors
. I'd like to some day have corner armor as well, and have it all painted to match. I like the stealthy stock-ish look.
Tomorrow I'm going to Big Bear for the weekend. There's a summer snowboard contest on Saturday, but the rest of the weekend will be spent wheeling, fishing, and just relaxing. I'm trying to get the sliders done in time!