You probably have more pics than I do!
Big day today. Got the JJ kit installed on the 30, and it got a coat of flat black paint. Rear coil buckets were relocated on the frame. And the outboard kit was installed. Don't have the 7100s in yet though, gotta get a couple shims to make them fit in the mounts.
Coil bucket cut off
Coil bucket relocated, with outboarded shock tower next to it.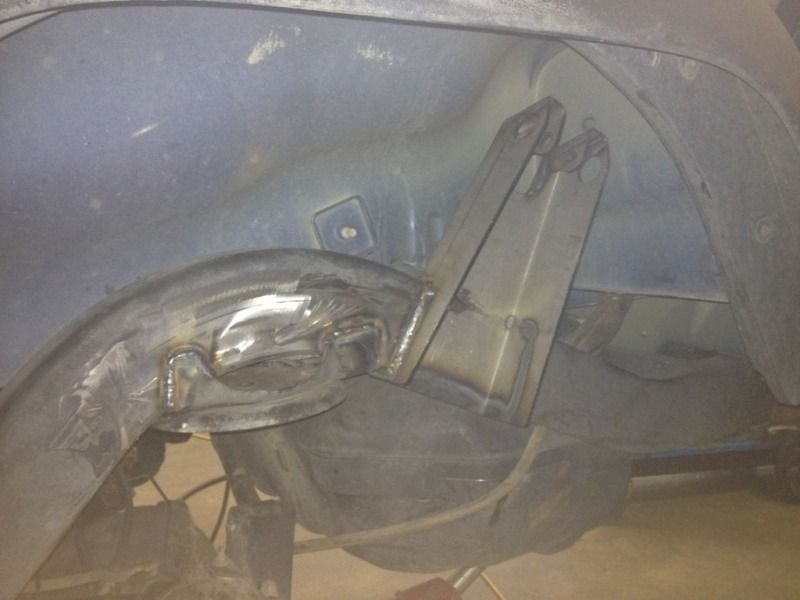 HP30 all painted up with nice new Johnny Joints. You can also see the gussets on the C's.