Soooo I went wheeling a couple weeks ago. Ran Millers Jeep Trail Saturday (fun rock trail) then played in Hungry Valley SVRA on Sunday (whoops, sand washes, fast stuff.) The Jeep got a little banged up. Since my Prothanes are chewed up on the top, I have a little too much uptravel, just enough to smash the steering stabilizer somehow. Also, I twisted a lower control arm mount on my front axle. Other than that though it did good.
Here's the prothane.. Gotta trim it and I'll be replacing the metal plate I have as an upper bumpstop with my old currie bumpstop. Should take care of that problem.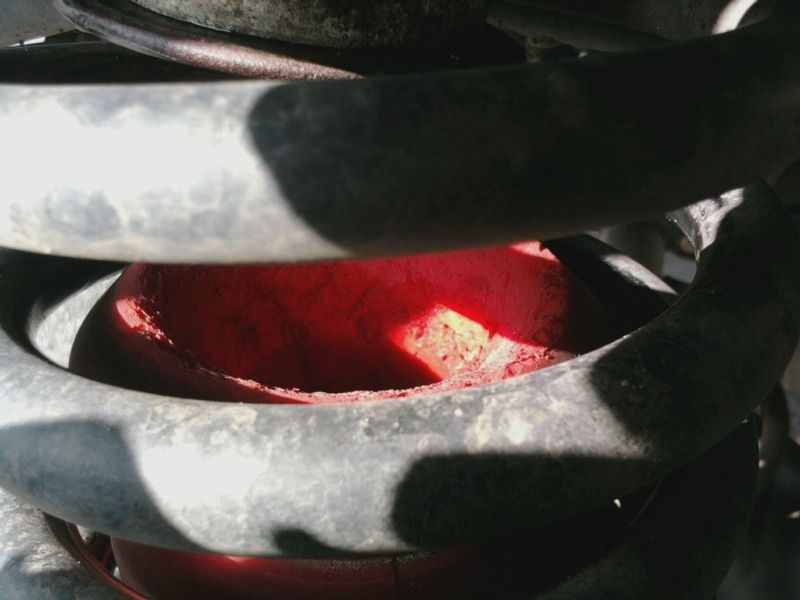 And here's the SS. The body got smashed and busted a seal so it's leaking.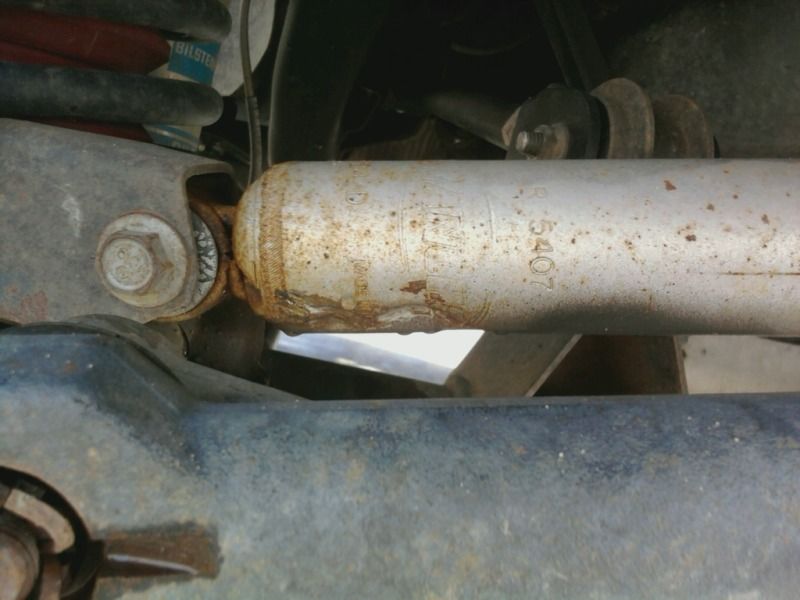 Aaaand the LCA mount.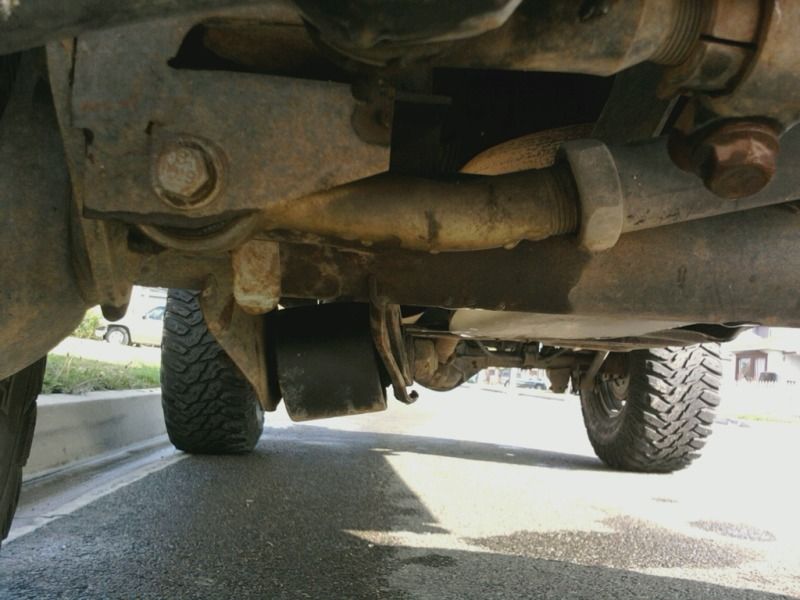 I'm not going to bother fixing the mount. I'm just going to get a HP30 and build it up then swap that it.