Current Photo: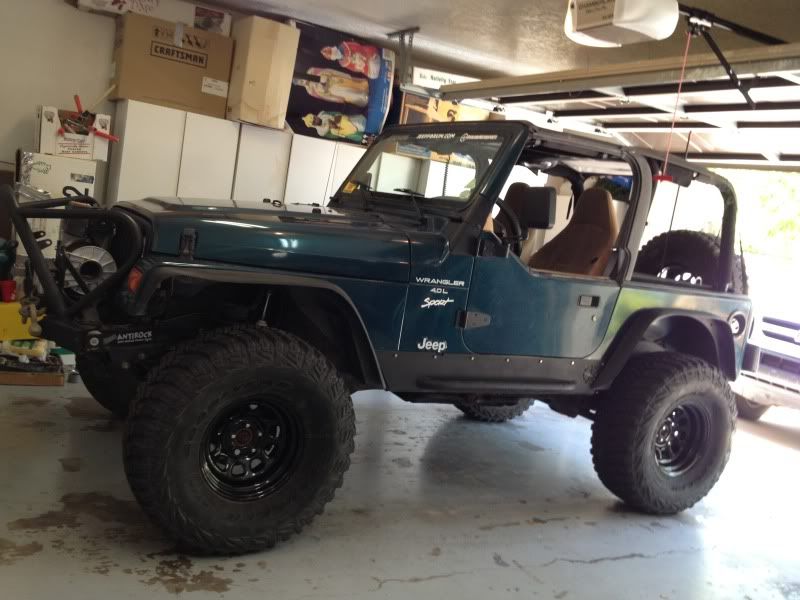 PAGE 5 starts the rear end stretch
Bryan did one of these threads to I decided I probably should do one also.
Mid may, after finishing my first year at NMSU, I gave my younger sister my 2001 2wd Xterra, and proceeded to look for a jeep. Doing research I found that I wanted a TJ and found one not much later in Phoenix. After some talks on the phone and many pictures and email, I decided to jump on it. Flew out to Phoenix with my father with some tickets he had accumulated, and picked it up.
First thing we noticed on the ride home, was that it had not rained or snowed in Arizona in about 4 months, but just so happens that it wants to snow, and the Jeeps softop was missing its side windows. Lets just say we came dressed for phoenix weather, and the ride to Flagstaff was cold. Also noticed that due to a drop pitman arm, the Jeep had some of the worst bumpsteer I have ever experienced. White knuckles at 65 for a long, long ride to Albuquerque.
He had put on a Rubicon Express 3.5" Lift and a Tcase drop, evetually replace with a MML or SYE.
This is a photo at Flagstaff, mid snow.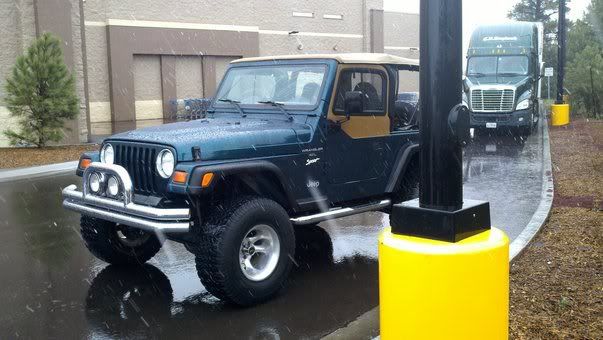 Once I bought it, I knew that the chrome needed to go and fix the bumpsteer. So that was project #1
First chrome to go was the sidesteps and bumpers, as I purchased replacements.
Also bought a stock pitman arm, and a few inner pieces that needed replacing, air vent, shifter boot etc.
Wheeled 4th of July with my Father and his FJ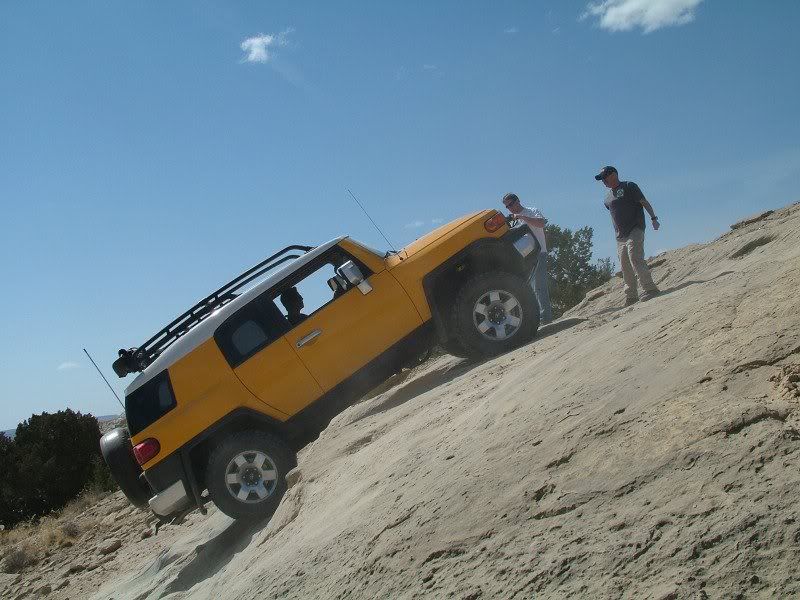 Then again with Bryan and some other fellow nnmoffroaders
I did consider buying replacement windows for my soft top, but it was Tan/Spice and in poor condition and really wanted black, so I went with a Rampage Fastback Frameless top and man, I love this top. One of the best purchases so far. Also painted the rims, full sanding and cleaning of each rim, 2 coats prime, sand, the 4 coats paint. Came out real nice. Also painted my drums, just cause they looked ugly all rusty.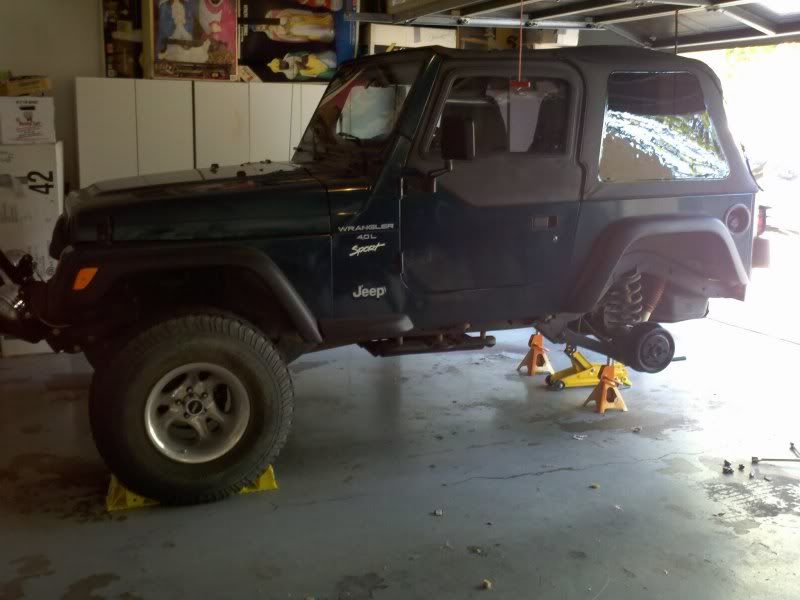 Also painted the upper sliding doors with a vinyl paint. I was blown away by how close it came out to the top, unless you look extremely close at it, the color looks identical.
Lastly I ordered a locker for the front, Aussie, should be here monday, so this is how she looks as of today.
Hope you like
Brian