I can't believe I haven't started a build thread. Guess I better start.
Bought the bone stock LJ around Feb. 2013 after selling my 1970 Nova. This isn't my first Jeep but it's the first that I can now afford to really play with. The plan is to build a streetable off road machine that is done right without going overboard. Thinking about this a bit, overboard is hard to define, just ask my wife....
I started with a DPG Ultimate kit as I felt this was a good starting point.
Jeep suspension lift
Before measurements
DF-31.5"
DR-32.25"
PF-32"
PR-32.5"
After measurements
DF-35.25"
DR-36.5"
PF-35.15"
PR-36.25"
7 hour install time
DPG Ultimate Old Man Emu Lift Kit
-OME Nitro Sport Shocks
-OME Coil Springs
-OME Steering Stabilizer
-JKS front and rear Adjustable Track Bars
-JKS Quicker Disconnects
-JKS Rear links
-DPG front and rear Bump Stops
-1.25"JKS body lift
-Brown Dog Machine 1" Lift Motor Mount*
-Currie/Savvy Correctlink steering system
-Ultra 15"x9" black rims with 3.75" backspacing
-Goodyear Duratracs 33"x12.50"x15"
Notes
-Soaked all nut in penetrating oil twice to prevent broken bolts.
-Silly amount of socket/wrenches required. Why mix metric and SAE?
-Taking Jeep in for an alignment, absolutely needed.
-Broke front track bar bolt on axle side, the bolt was $4 and the nut was $16!
-install was fairly simple, anyone with moderate mechanical abilities can do this with no problem.
-If you are doing this yourself you will need spring compressors for the coils.
Shortly after this install I regeared to 4.56s and added front and rear ARB airlockers, ARB compressor under the hood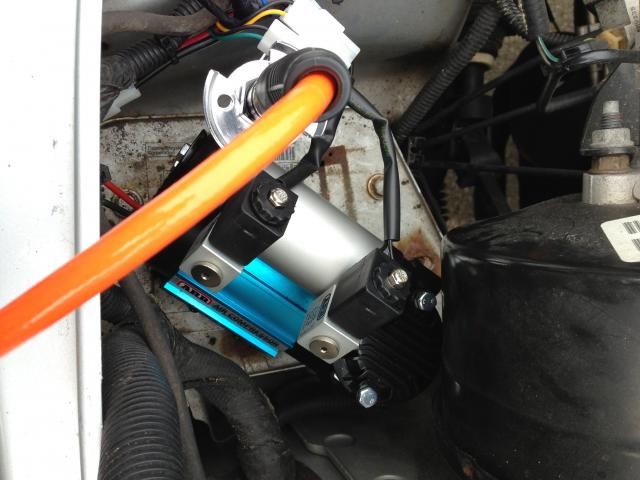 Gucci gel battery
Brown Dog Motor Mounts
The Source with switches from OTRTTW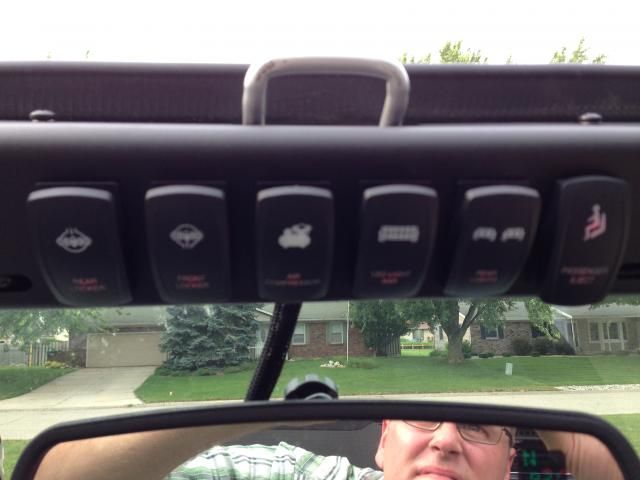 Linex in the tub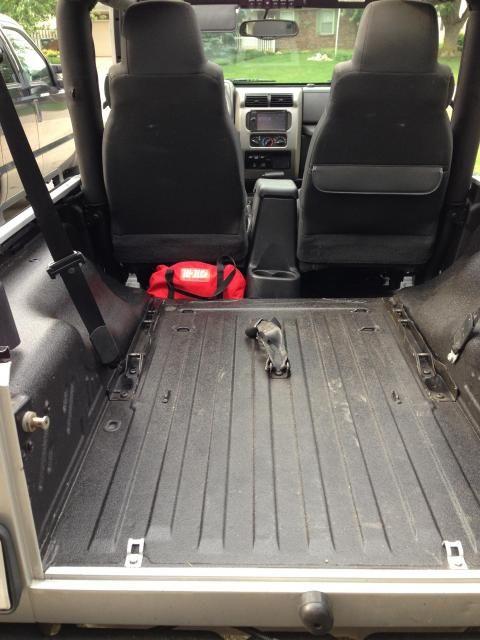 MOLLE panel on the tailgate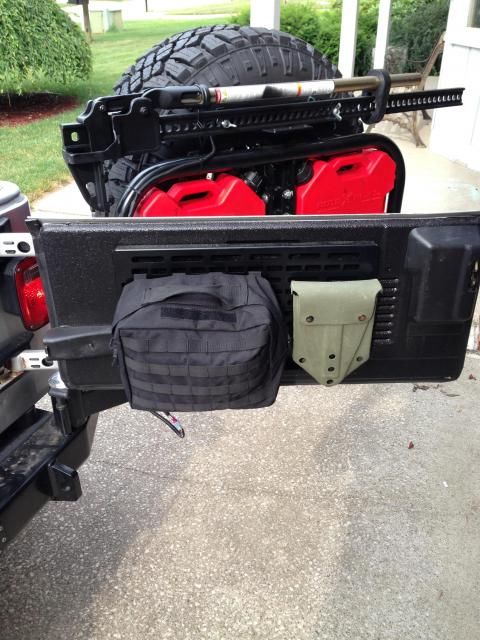 Poison Spyder rockers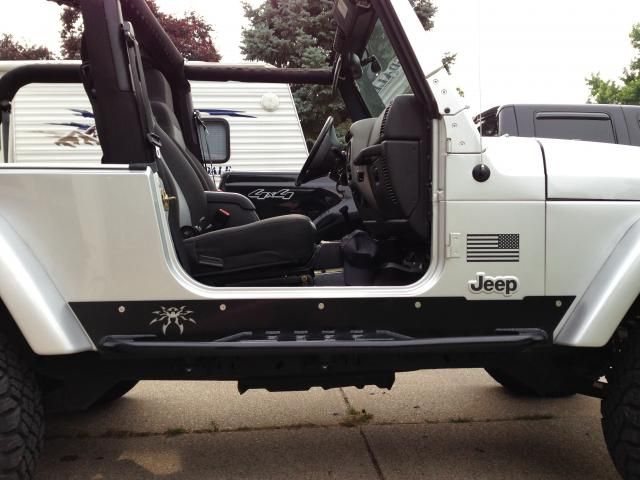 JCR front bumper and steering skid, Warn Zeon 8 synthetic, Rigid 10" spot and Dually D2 wides
I ditched the chrome grill and installed Hella Clearvision replacement lenses and 55w bulbs-HUGE improvement
JCR rear bumper with tire carrier, rotopax gas cans, spare, leds in the spare for third brake light, hi lift extreme jack. I also flush mounted some rigid dually lights and put them on a separate switch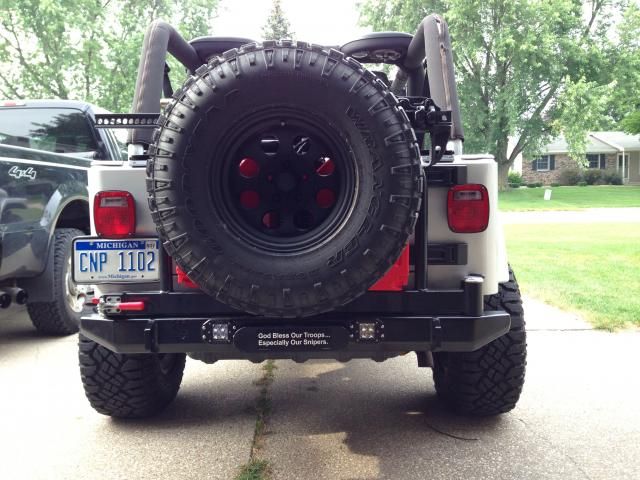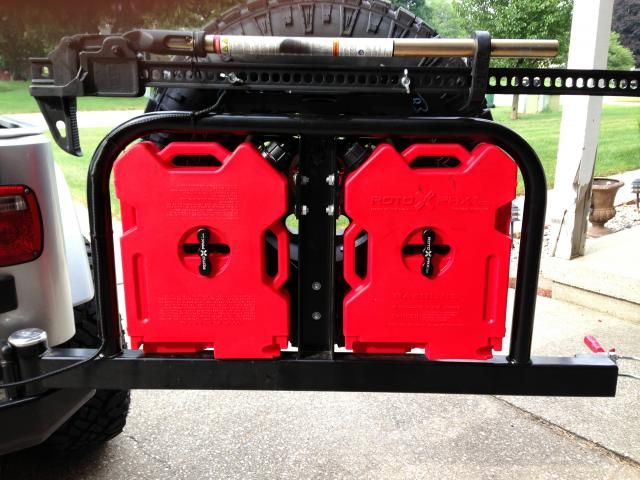 Marine grade clarion 4 channel amp 2 channels pushing the 6.5"Marine grade Kicker components, 2 channels pushing the 8" Marine grade Kicker sub and I have 4"x6" Marine grade kicker speakers in the dash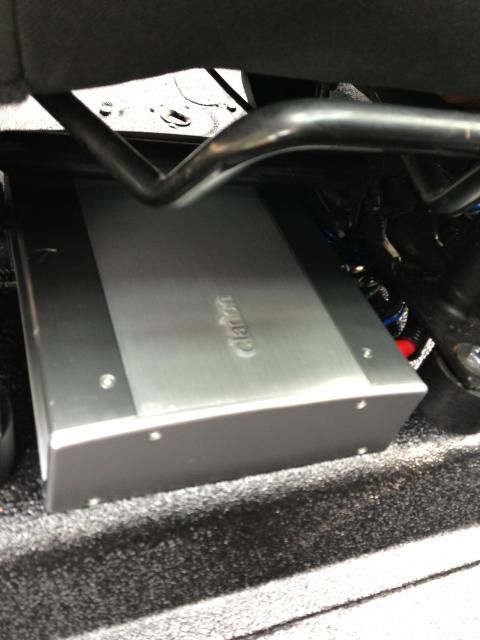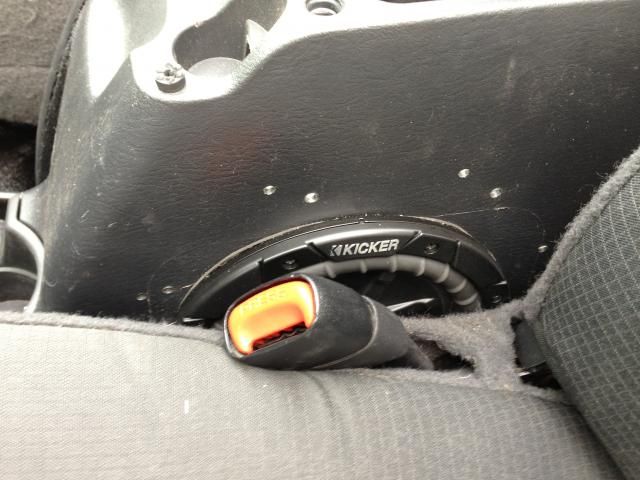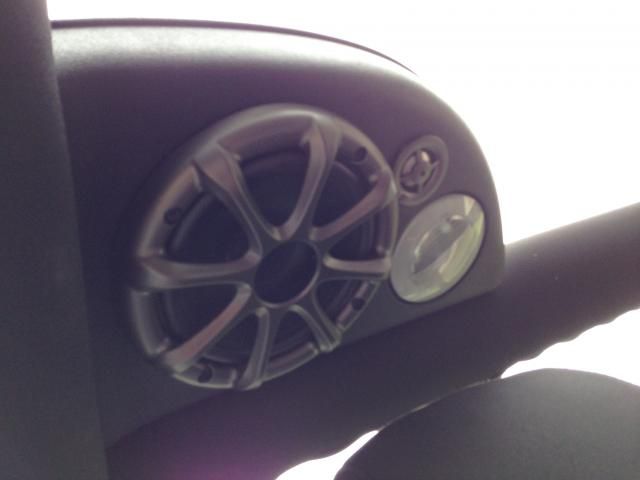 Even got to take it on some trips between projects last year: