Hey guys. I bet you all thought I sold my rig huh? haha sorry I haven't been active on here in a while, so I thought I would give an update with some wheeling pics from last weekend. It's been super busy year and a half for me, so the jeep didn't get any attention. I got married as well as my brother and cousin. All of our free weekends were taken up by that and the bachelor parties and showers etc.
.
Anyways, I finally picked up a Warn M8000 winch for the Jeep. This was always on my list of things to get and I finally pulled the trigger. Good thing, I needed last weekend. Also, I finally installed the Rokmen rear bumper that had been sitting in my shop for a year haha. I like the simplicity and better departure angle. It was somewhat of a pain to install because of the frame modifications and the mounting holes didn't line up perfectly(the jeep's frame was the probable issue, not the bumper), but not too bad.
Winch on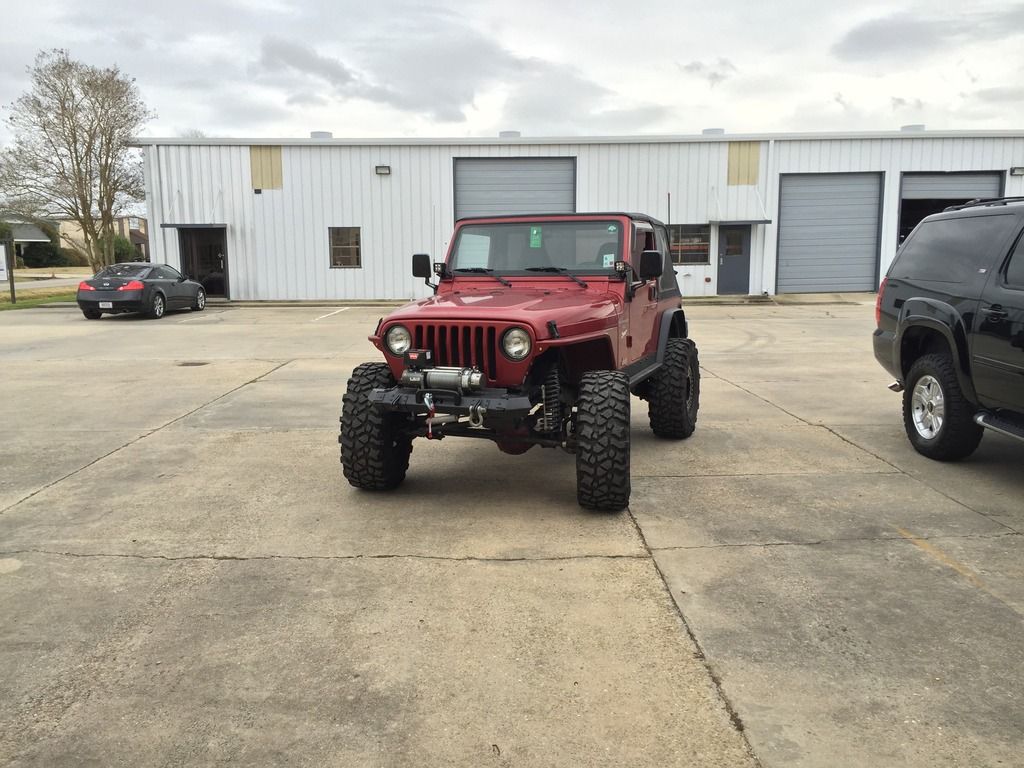 And bumper
So those were my mods I wanted to get done before last weekend's trip to Superlift in Hot Springs, AR. I have 30+ feet of DOM sitting in my garage ready to be added to my cage. Unfortunately the guy I need to build the cage for me couldn't get to it before the trip, but hopefully in the coming weeks we'll get it done. On with the wheeling pics!
We stayed at Panther Valley Ranch down the road from Superlift. Awesome place and since we had about 10 rigs in our group, we all had cabins next door to each other so after wheeling cooking/drinking/shenanigans was perfect.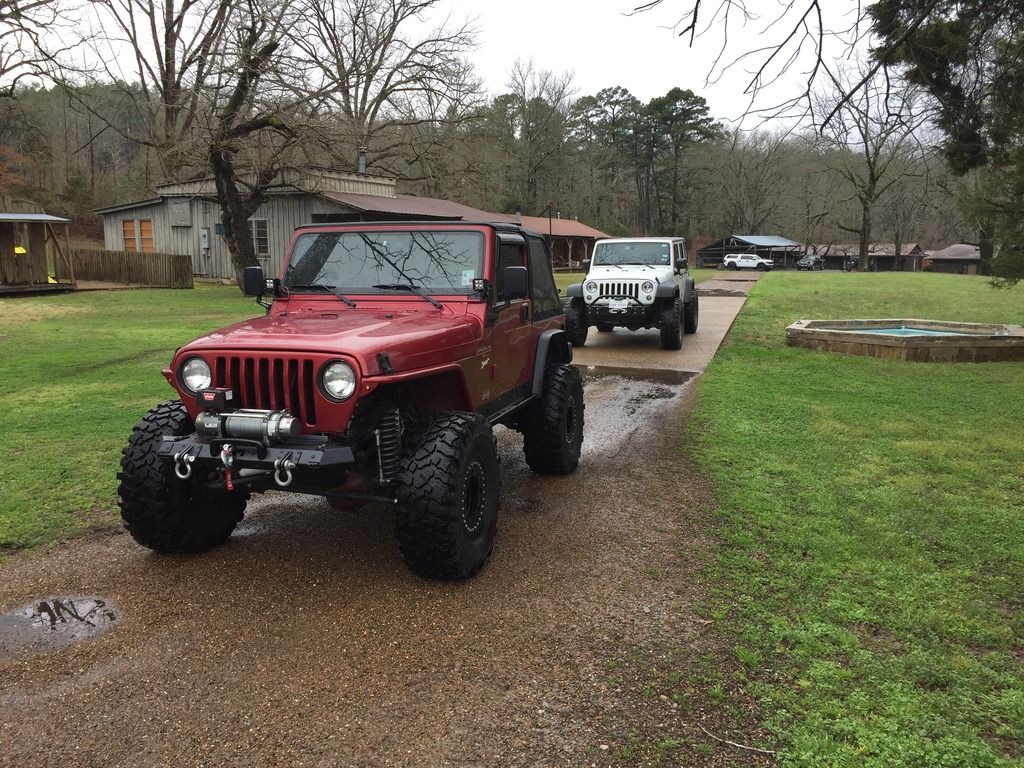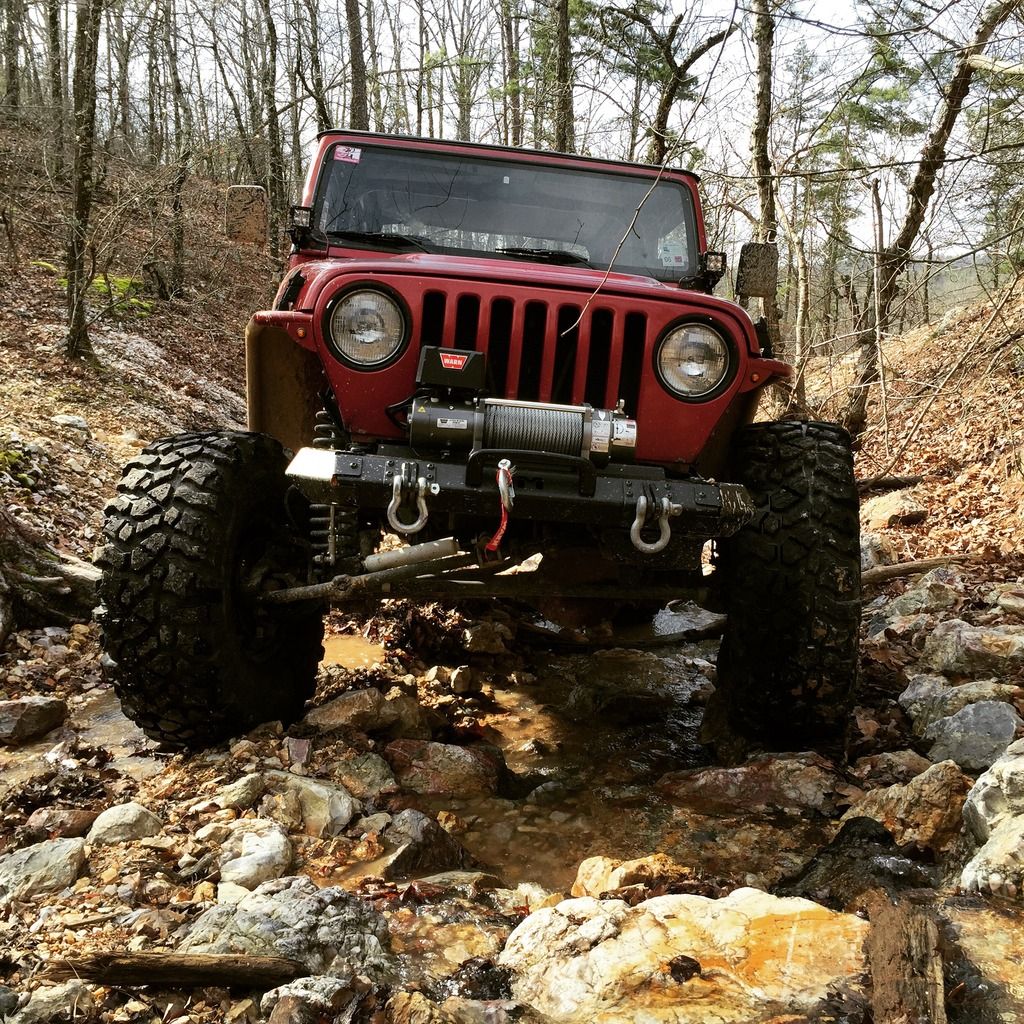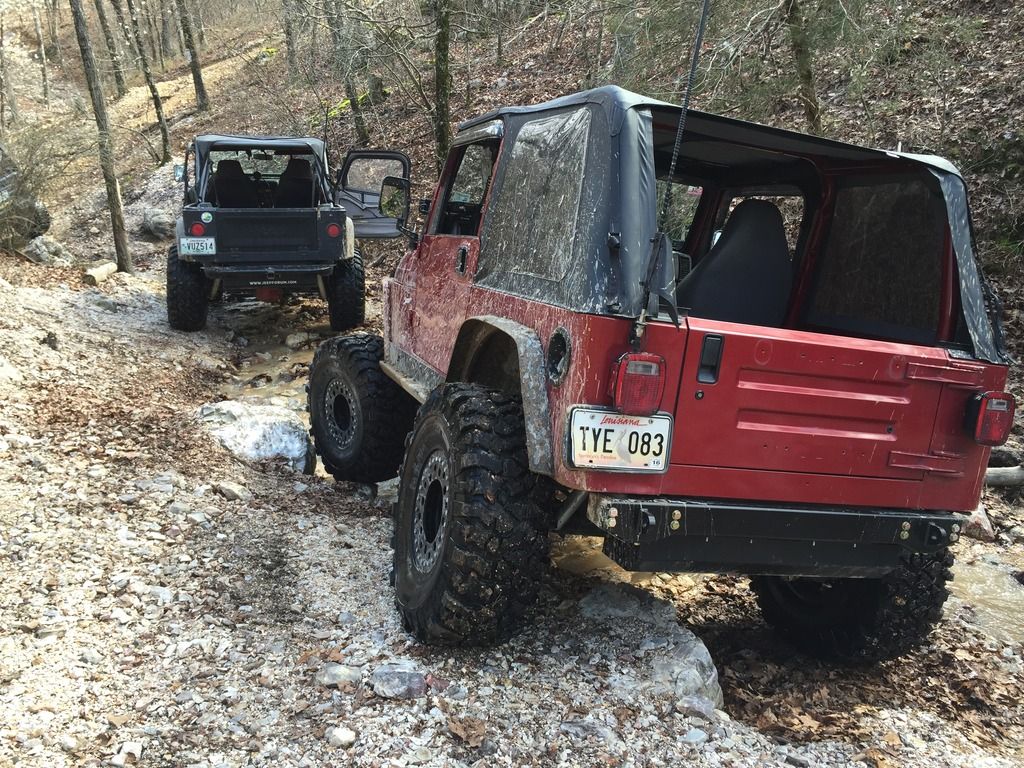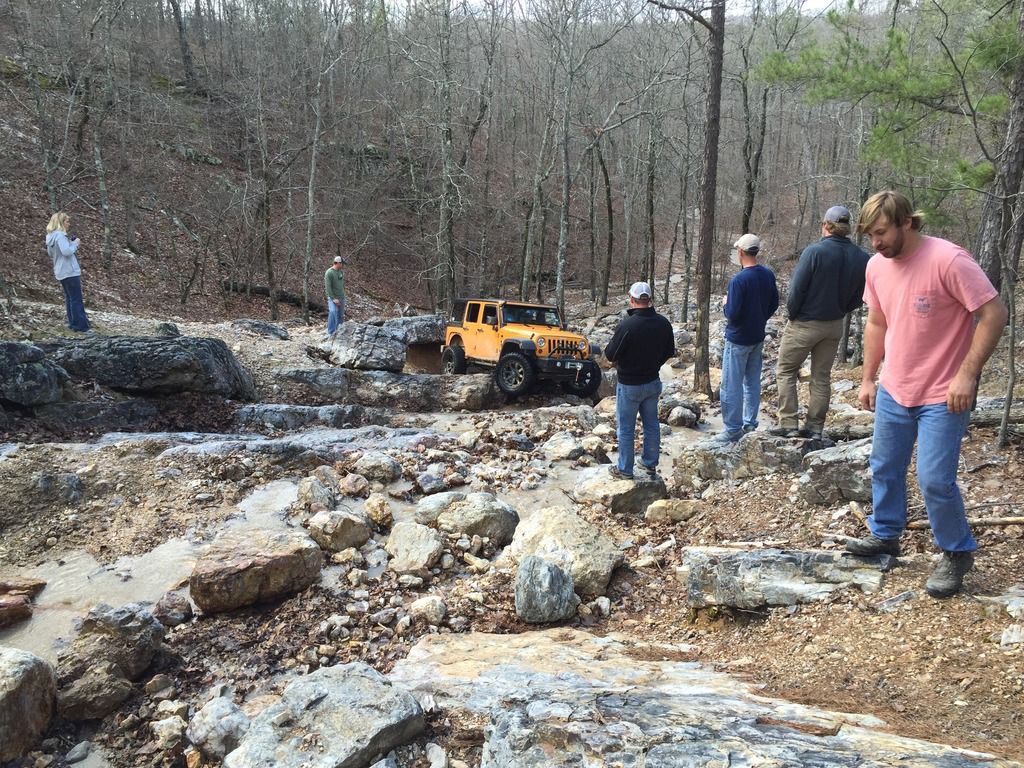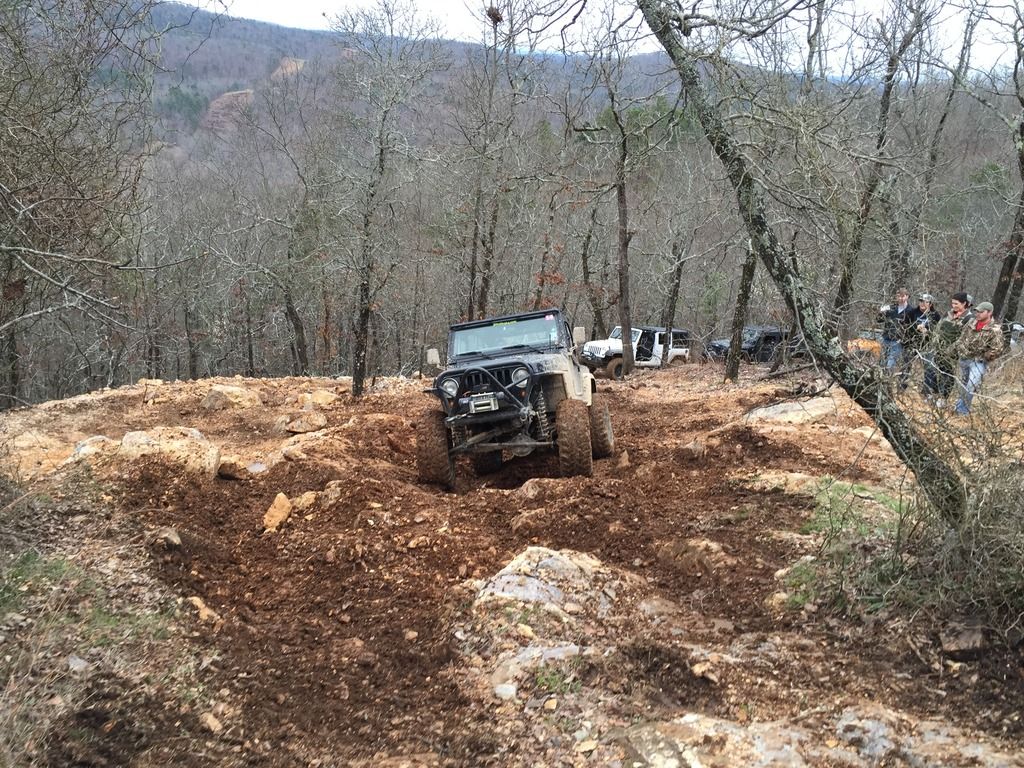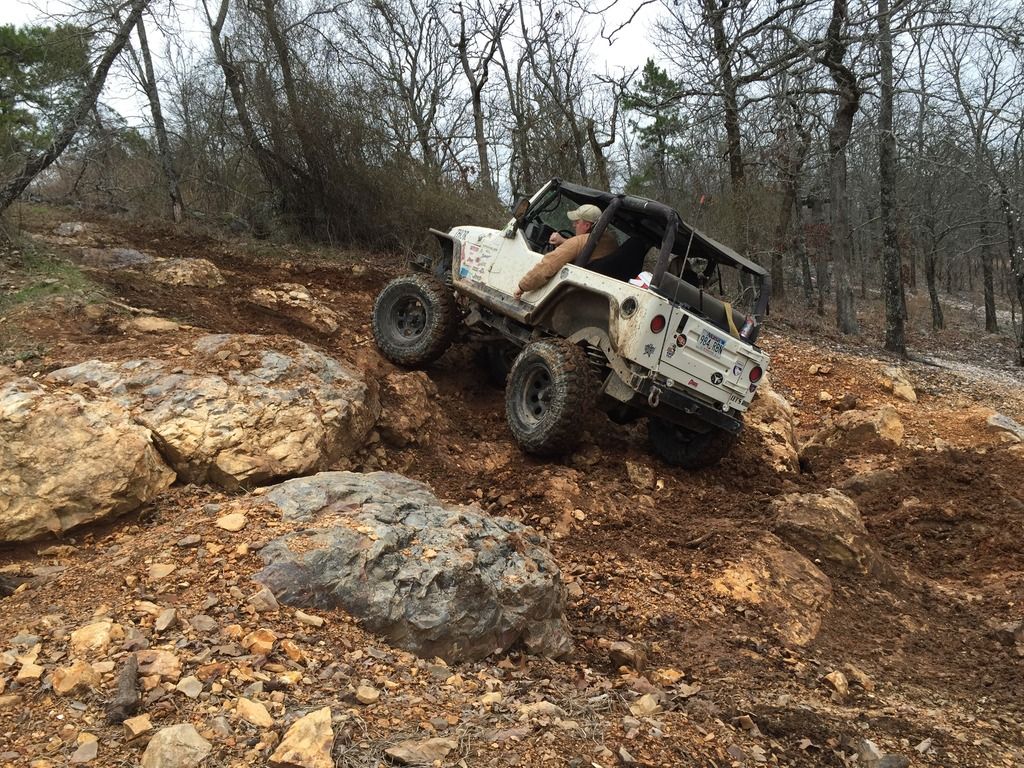 Damage: My buddy rolled over a very large branch that snapped and shredded his passenger door. His wife was lucky the door was there that morning. No telling what would have happened if it wasn't
And a couple of short videos of some fun runs