Hated the chrome wheels with a passion. Found a guy selling the Canyons that I love to this day. For some reason I can't find a pic with them right after putting them on but here it is with the Canyons and lifted right before my 32's got mounted.
After that installed the Rough Country 2.5" lift, added Dick Cepek DC1's and BFG 32" KM2's.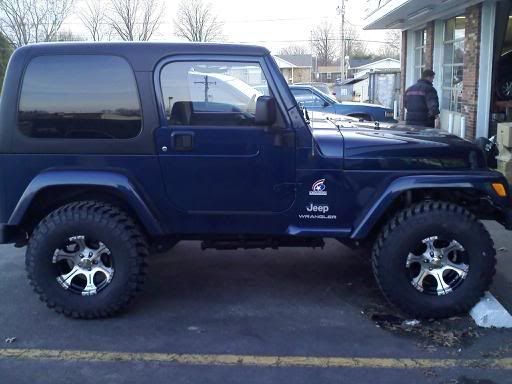 At this point I figured I was probably set for life. I had never even wheeled it yet but I was ready to set the world on fire.