Its been a couple of weeks now. The jeep has been confined to the garage while I waited to have have time to work on it and waited for parts to show up.
Dropped the t'case to do a SYE install. Turned into a lot more work and a t'case rebuild. But today I finally finished it up and was back out on the road. I've missed driving it.
Here are some pics along the way. First one of the stock d'shaft. The slip yoke stuck out quite a ways.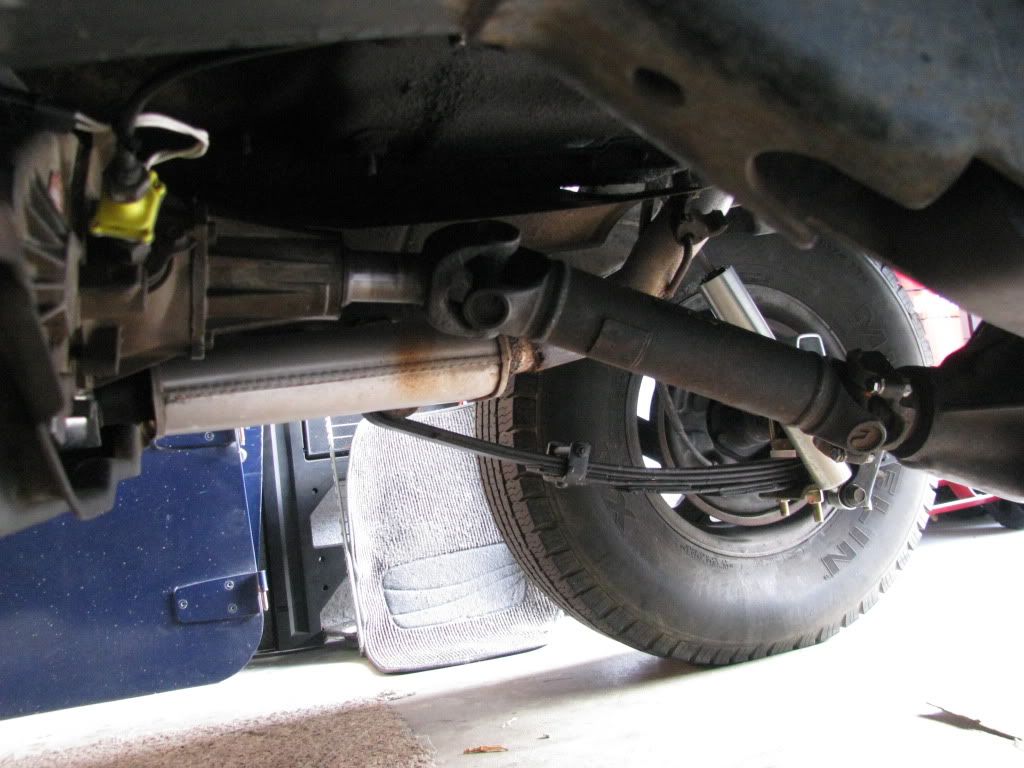 Dropping the t'case was pretty straightforward. Here is the gf taking it apart. She isn't much for working under the Jeep, but seems interested in helping out when there is stuff to do on the bench. She took the entire case apart by herself, with the exception of the front output yoke nut. Too bad she couldn't do the rest of the rebuild, but she was working out of town for a week and I wanted the Jeep back together.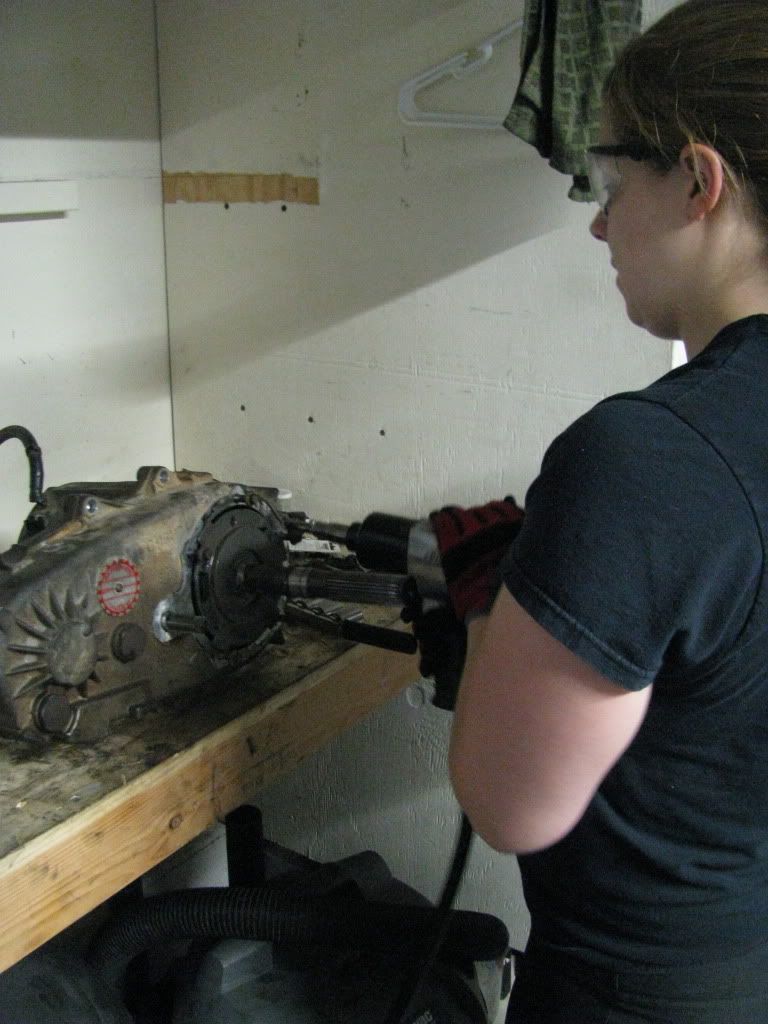 Everything comes apart pretty easy. No Bud Light for me...just homebrewed Belgian Strong Dark Ale!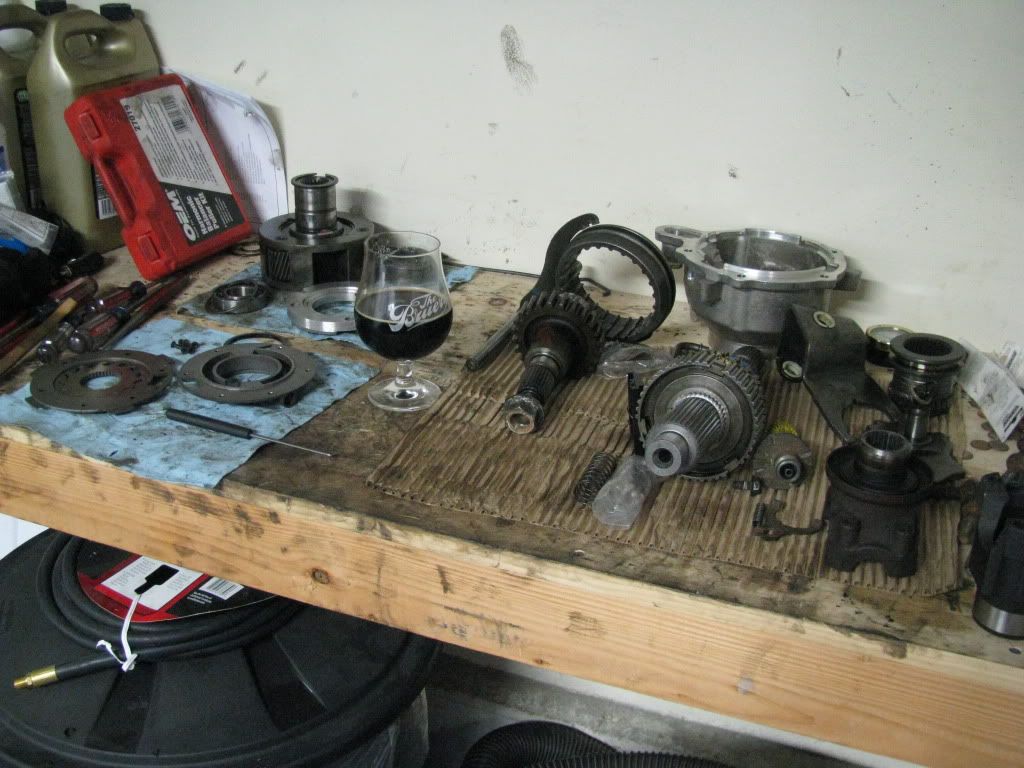 Here is the new shorter shaft: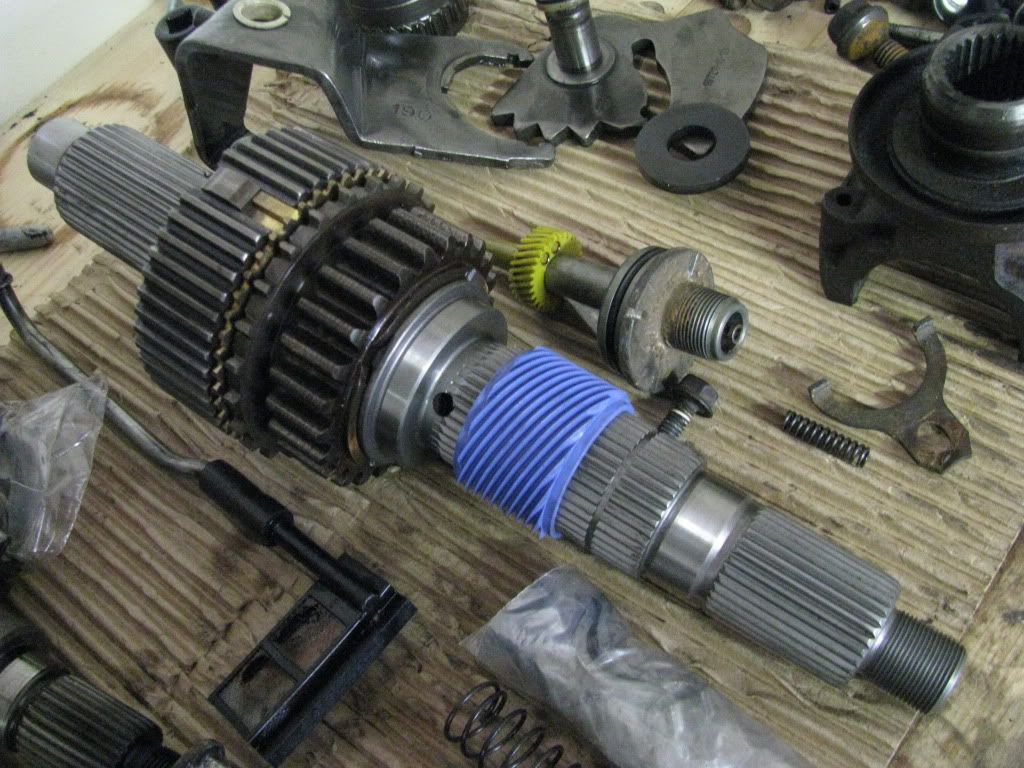 I had a lot of material on the magnet. Seems that the Mode fork has seen a lot of wear. At this point I decided to do a complete rebuild with parts from Southwest gear. They sent me the wrong input shaft bearing so I got it local from O'Reilly. I don't think it's their fault though, since it seems hard to "guess" which t'cases have which bearing.
After two weeks I finally had the t'case back together yesterday.
Had some issues with the center pins that came with the new 8deg shims, but some 5/16"x 3" socket head cap screws from Lowe's fixed the problem. Driveline angles look okay (hard to tell from the pic). I think there are less vibrations, especially when slowing when off the throttle but with the clutch engaged. Removing the t'case drop helped with the tranny kicking out of 2,4, and rev.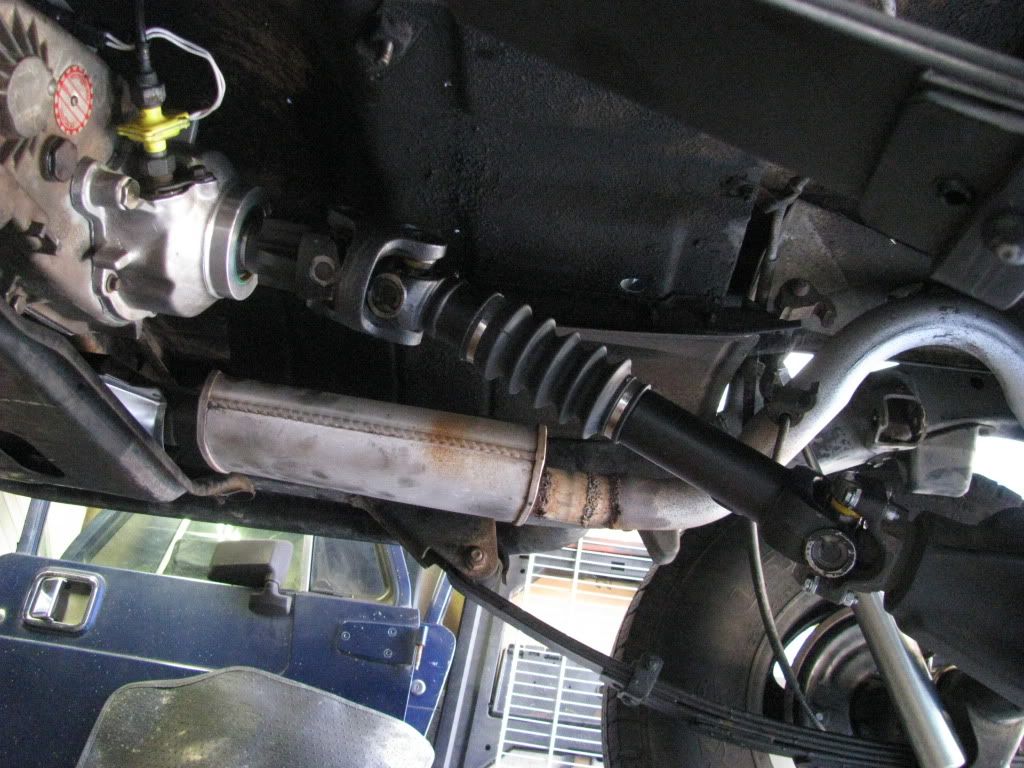 Still waiting on the tires to show up...gonna call tomorrow. Its been a month now!