Yup, you guessed it, a black TJ build.
This is it when I brought it home: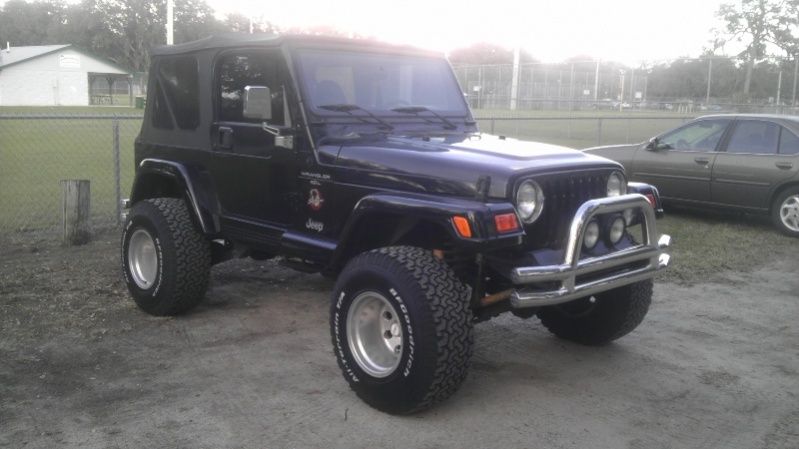 It already had 4" springs and 33s. Otherwise it was a pretty much stock 2000 Sahara. Since then I have mostly fixed things that were either done wrong, not done at all, or broke prematurely such as u-joints, ball joints, Heater Core and a re-manufactured transmission.
This is what I have added so far:
Currie Poly adjustable bump stops
Metalcloak Aluminum Arms all the way around
JB Conversions HD SYE
Tom Woods drive shafts front and rear
Converted it from a Manual to an automatic with an AW4 late last year.
Front Aluminum Antirock
Brown Dog Motor Mounts
The plan changes and evolves as I learn more and more about the capabilities of the Jeep and what I want to do with it. This Jeep will also be handed down to my daughter (now 12) who already drives it and wrenches on it. I want a solid build that is also reliable and can be fixed even if she's away from home at college, etc.
My wishlist
(which seems to change constantly)
HP30 Front
D44 Rear
3-Link Front
4-Link Rear
Metalcloak or Poison Spyder Front Fenders
1" MML & 1.25" BBL
Savvy 3" Springs
Savvy Aluminum Rocker armor
Savvy Corner Armor
OX Lockers front and rear
4.88 or 5.13 Gears
35" Tires
Revolution shafts front and rear
And this is what it looks like today: