After a little more than 2 years it's time to rebuild or change out all of my Teraflex Suspention joints.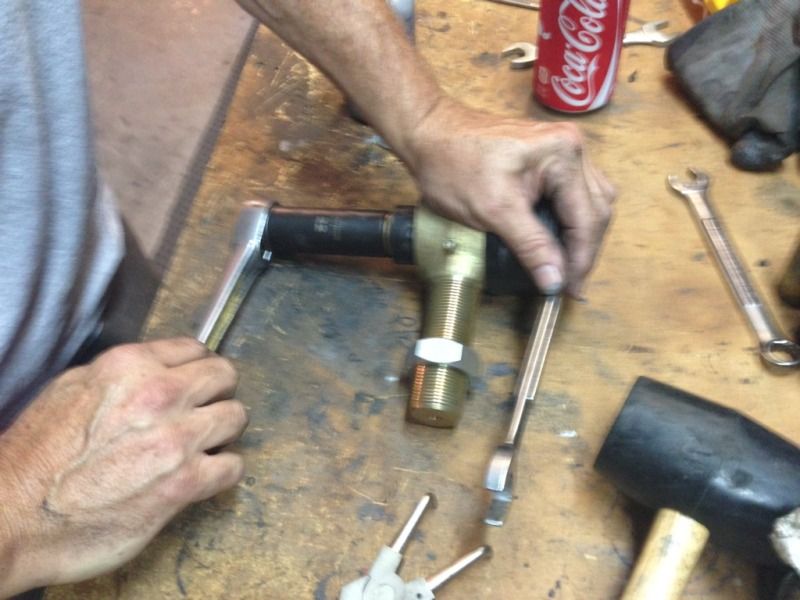 I decided to replace them all with Currie Johnny Joints. From what I've read and was told the Currie joints will last longer.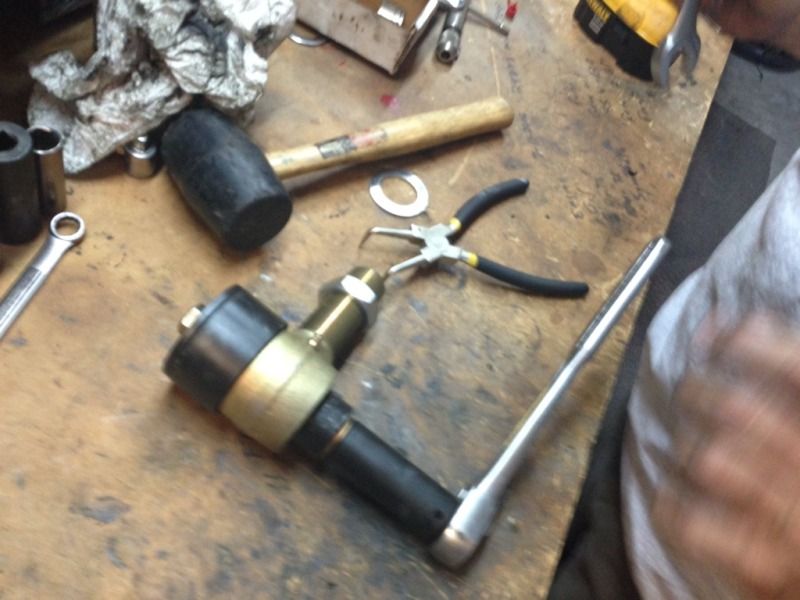 After removing the first Teraflex joint and comparing it to the Currie joints I hit a major snag, and apparent set back. The Currie joints threaded shafts were about 2" shorter than the Teraflex. With where my arms were adjusted to it left only maybe an inch of threaded shaft screwed into some of the arms. I did not like this at all so I called Currie and they sounded hesitant and said that 1" was the bare minimum that I needed to have screwed in there. They only offered one length and that's what I had.
Currie on top, Teraflex on bottom.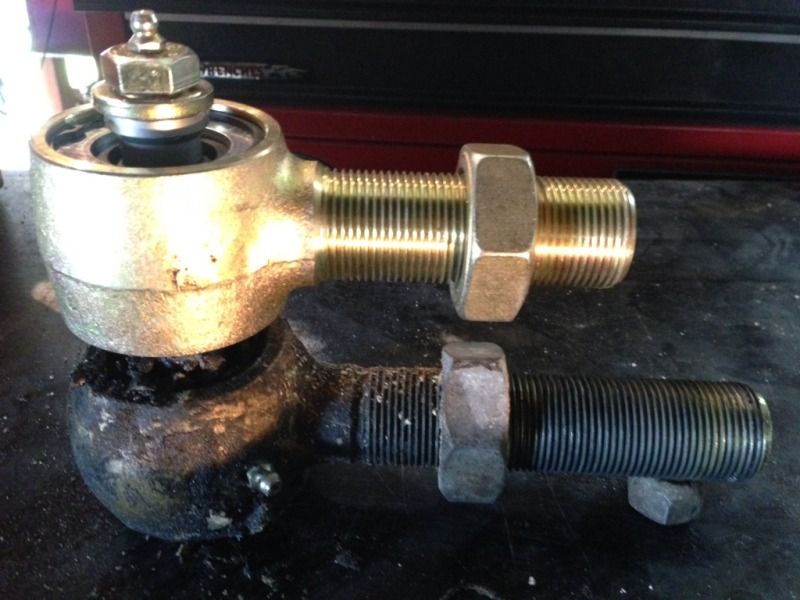 After sleeping on it I decided to get out my micrometer and compare the two joints. I found that there was only a 0.010" difference and I took the Currie guts and stuck them all in my Teraflex housings. Worked perfectly!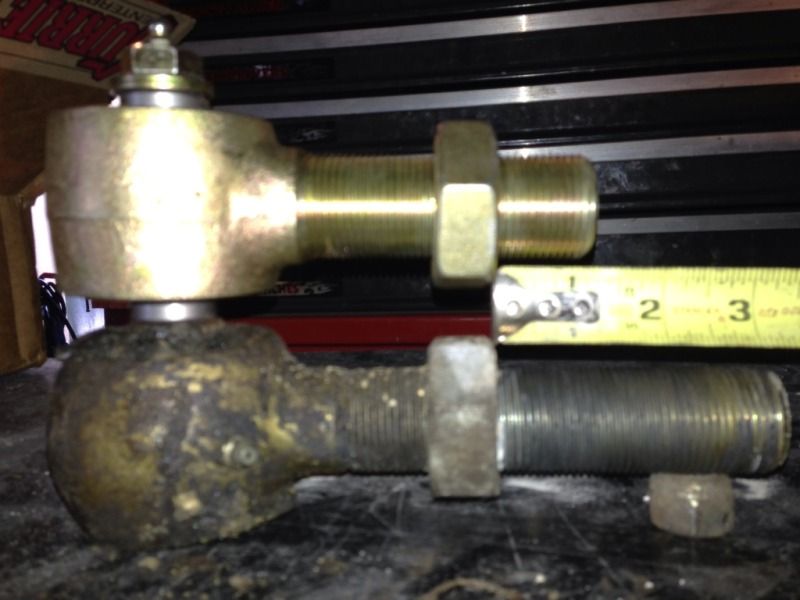 I found that the Teraflex smaller joints on the front upper arms, rear joints that connect to the frame were really beat and mangled. Need to put bigger joints there.