Now for the new Bling.......... GenRight front and rear 6" aluminum fenders along with a GenRight stubby bumper with hoop, all Aluminum. New hood hold downs and other metal stuff that slips my mind right now but their all powder coated and installed. I also did the inner fender liners and powder coated them the same. It probably took me about 12 hours a side to remove and rework all the stuff that was attached or to close for proper install of the inner fenders. Re routed some wires, removed others that hadn't been done when I installed the S-Pod and Led lights.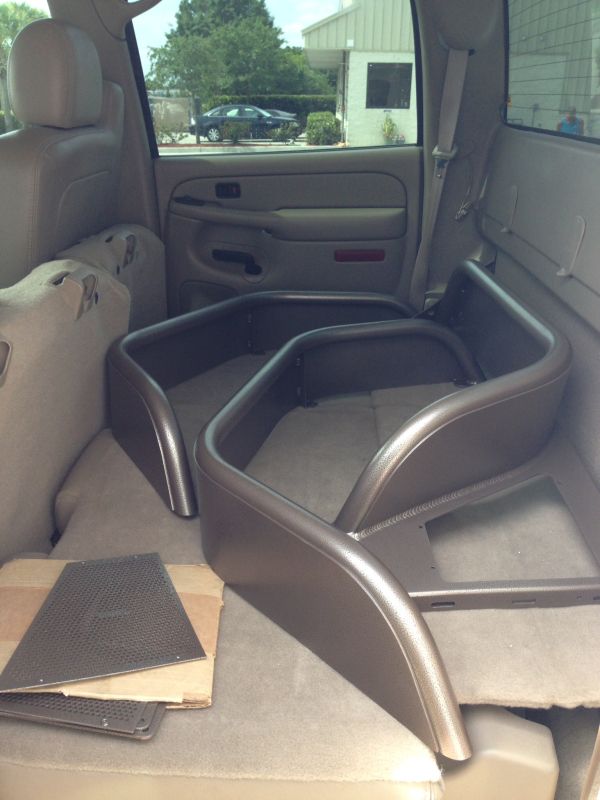 Touched up a lot of paint which could now be seen under the new parts.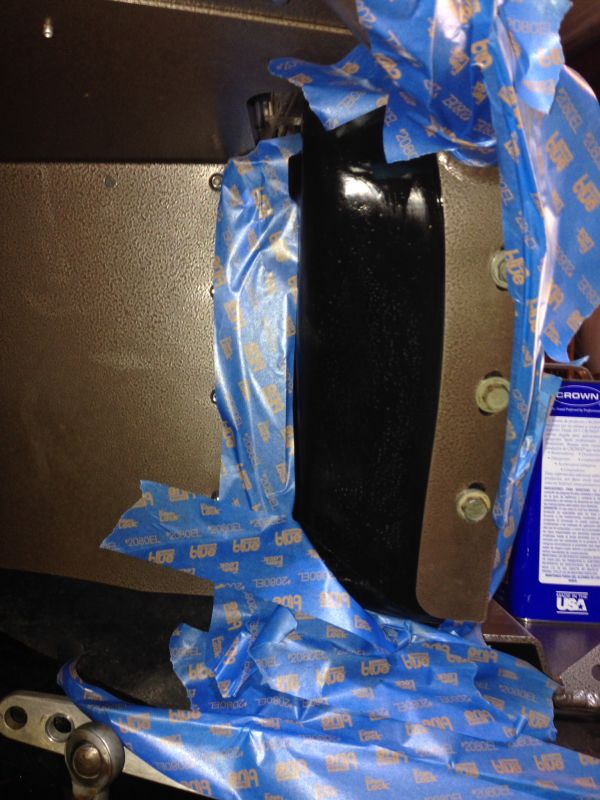 Not painted black at the factory and it's gotta look good.
With the vented panels I can't have crap showing thru.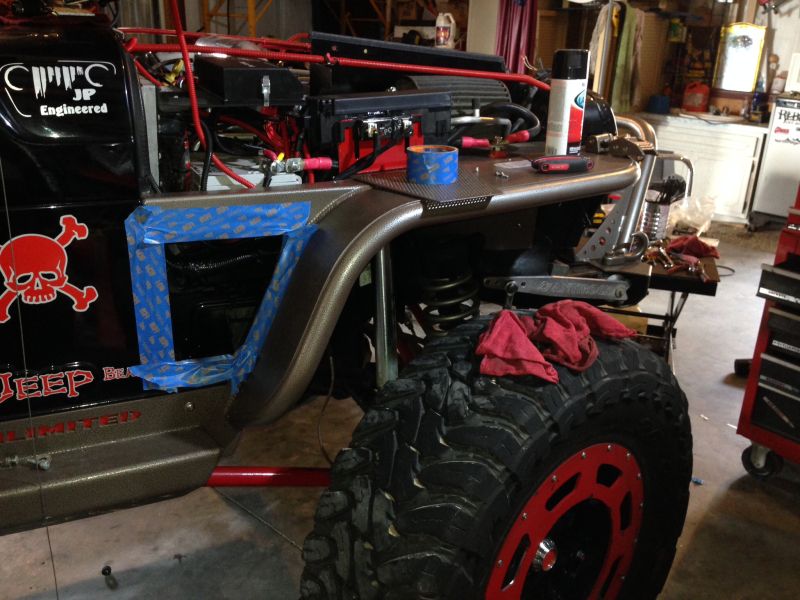 All of this had to be removed and reinstalled on the new fender liners.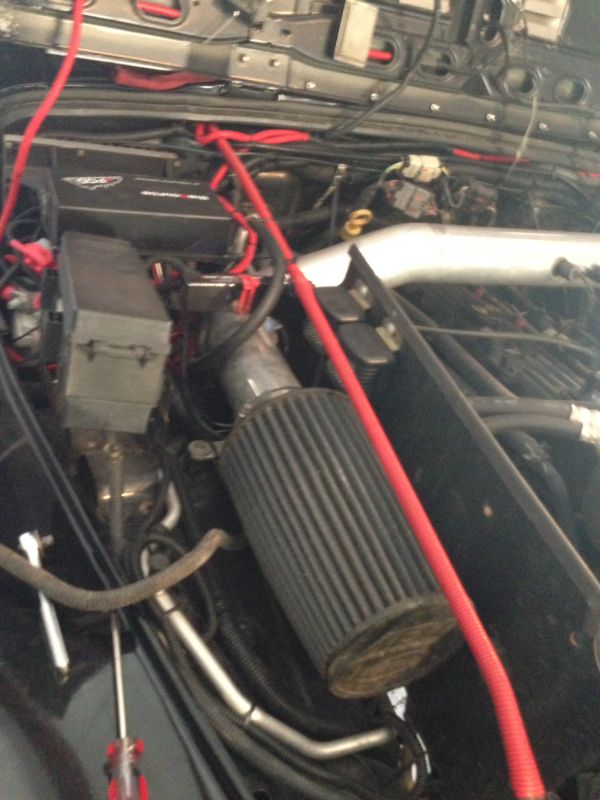 What a pain in the a$$ that was.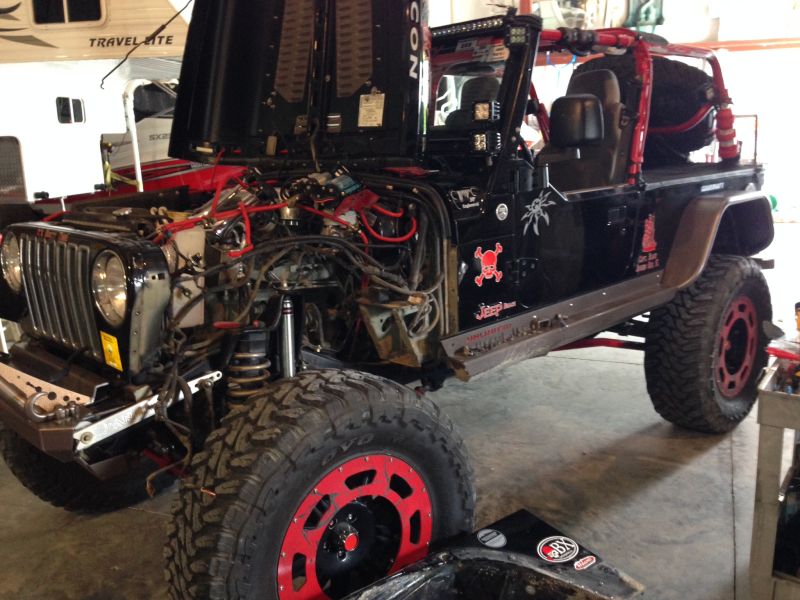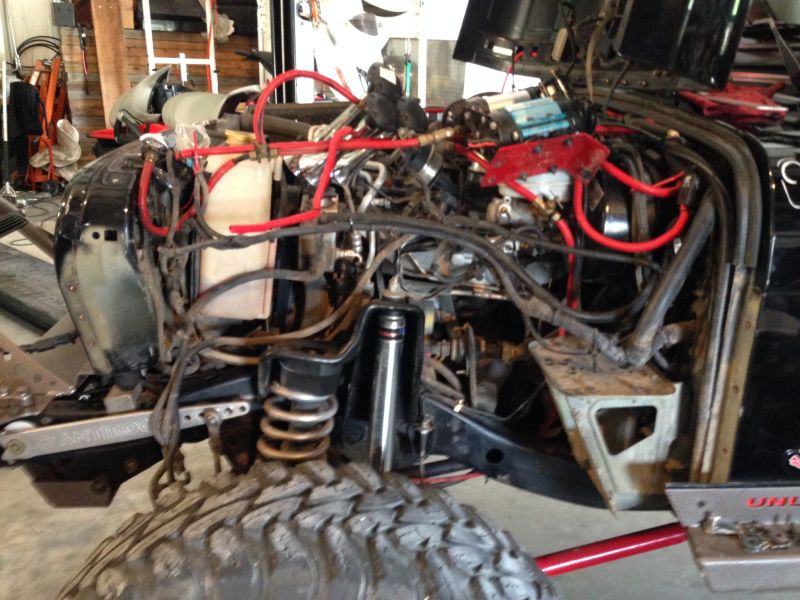 Some Jeepers opt for leaving the stock inner fenders there and just cutting the tops of the existing fenders to fit the new stuff right on top, not me. It's well worth the time and cut fingers to make it look pretty and correct.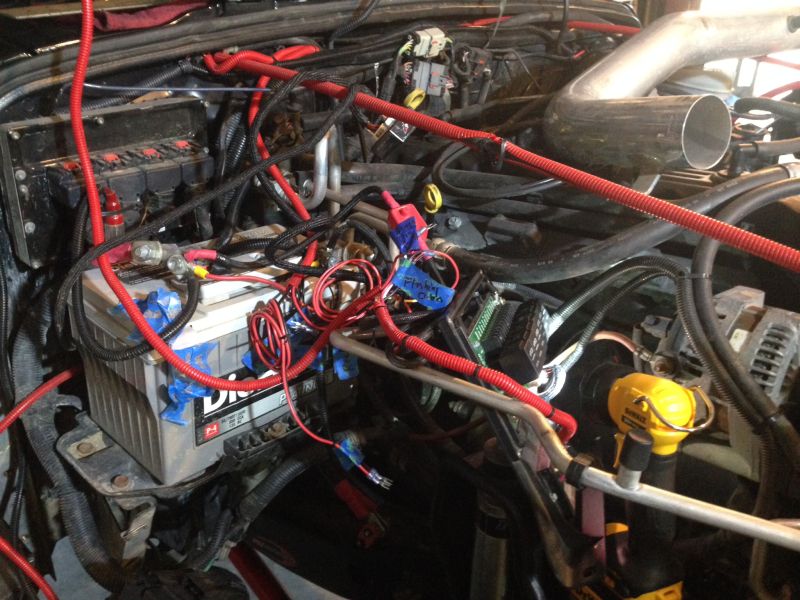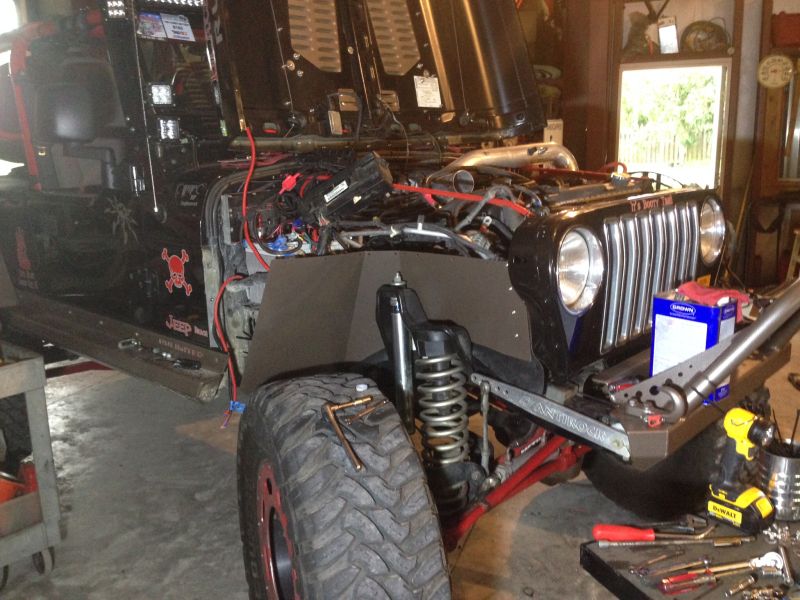 And no I did not pre-fit my parts before powder coating. All went well except a couple minor scratches on the inner liners which will be covered in sand most of the time anyway.
You can barely see the scratch in the pic below.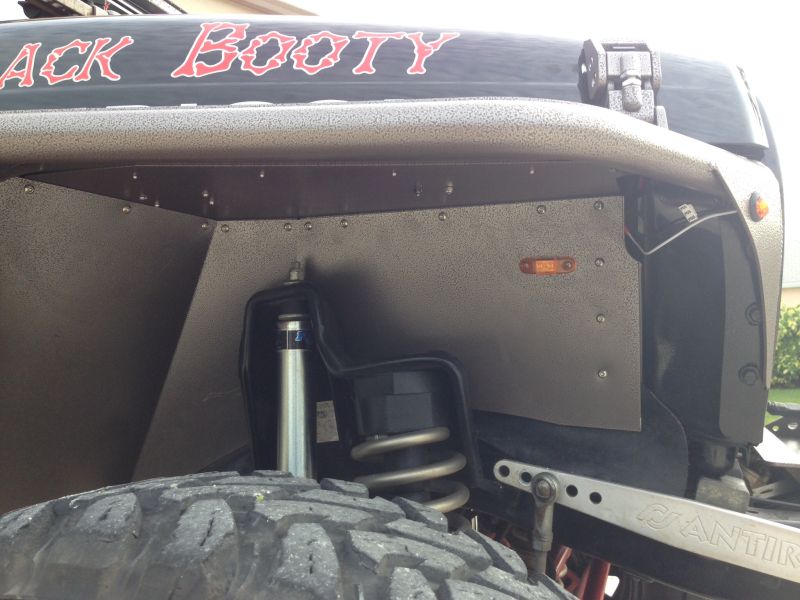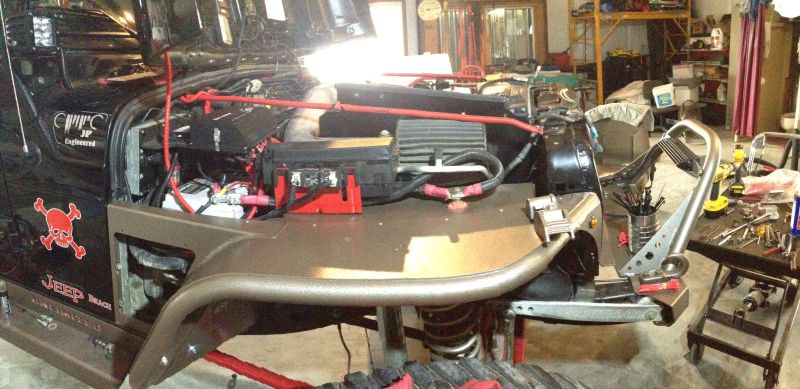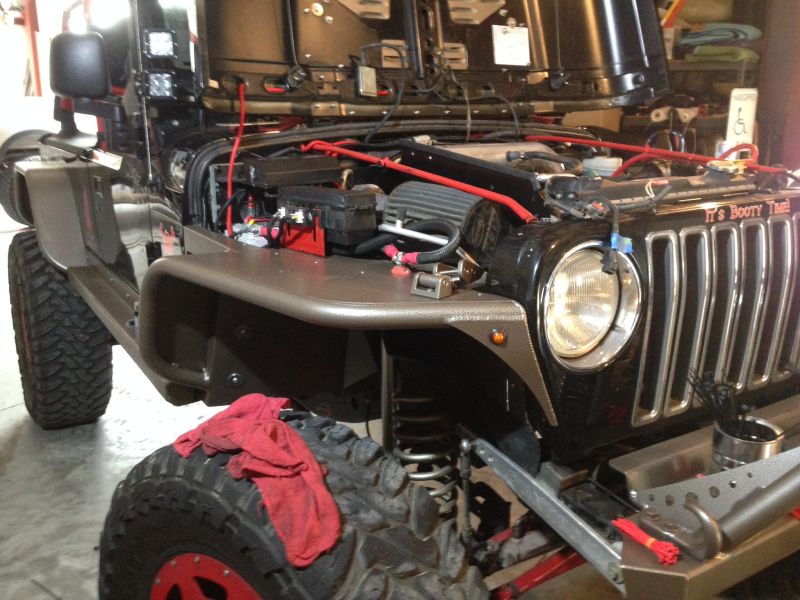 Turned out nice!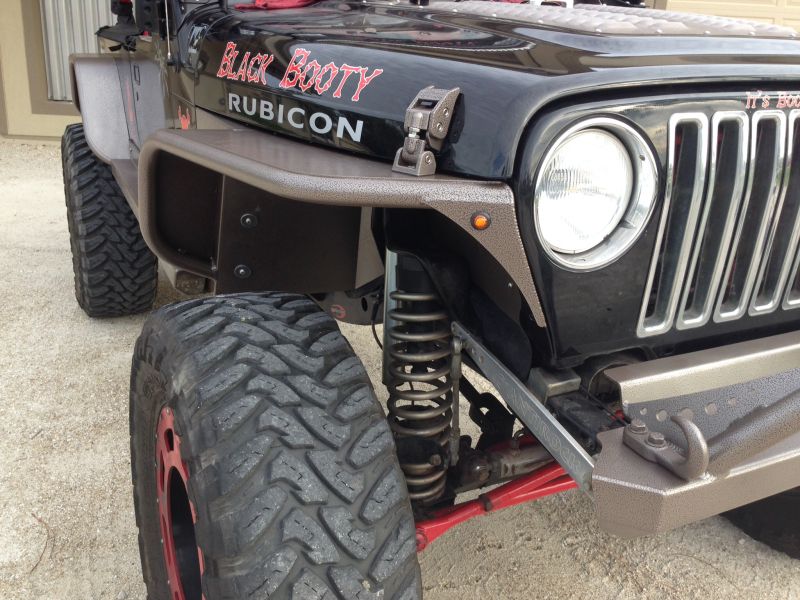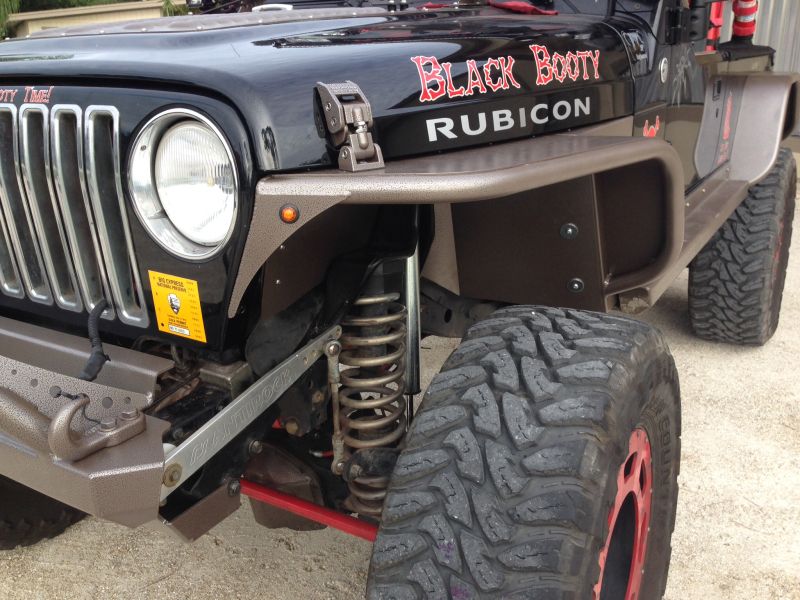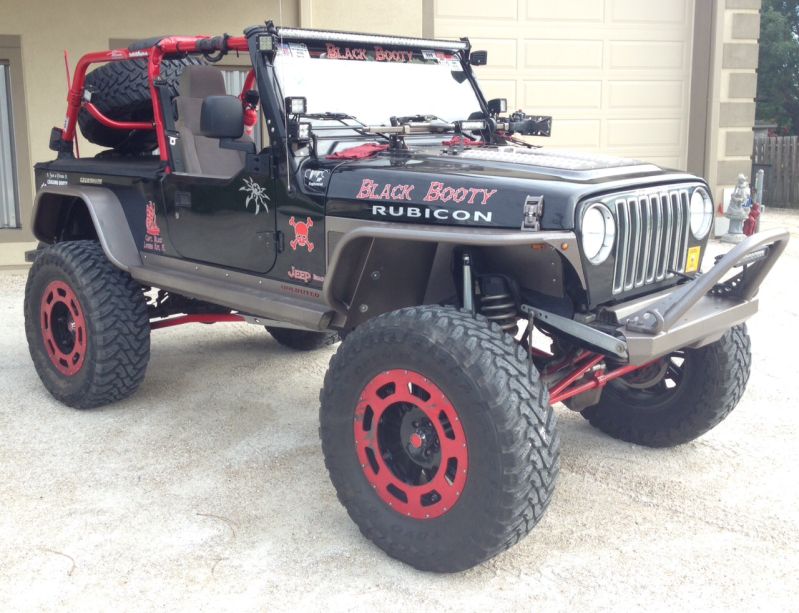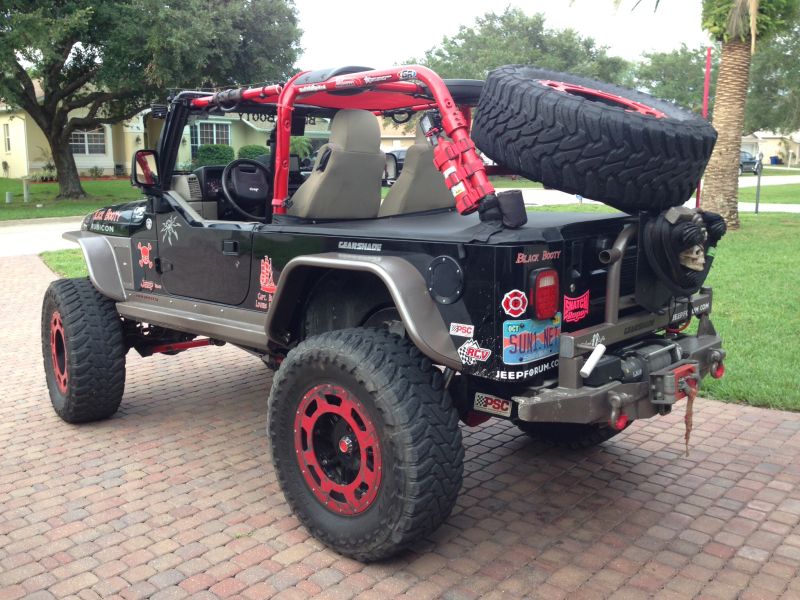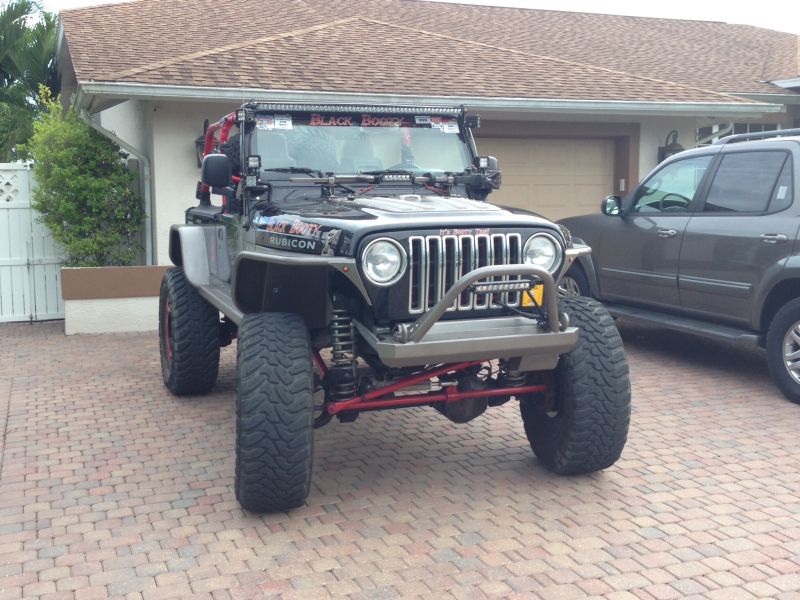 Now I gotta either powder coat my winch and drill new holes in the bumper or buy a new one where the holes line up in the bumper..