......but I can still get ready and prep for the install to make it go faster. The inner opening of the knuckle from the 17" big brake kit needs to be clearanced for the orange boots that cover the joints. Plus the drivers side ball joints were out wack, the axle shaft wasn't riding centered in the end of the axle tube, axle seal. "Black Majic-big brake kit" tells you in the instructions that you can not use RCV's with their kits. Oh no you don't, don't tell us we "can't", 'cause we will! We determined, "JP Engineered" that the aluminum plate that holds their giant caliper in place can not take any more loss of material due to the RCV orange boot being larger than the current opening provided.
So with the skilled, creative, precision milling at "JP Engineered" a steel replacement plate was born.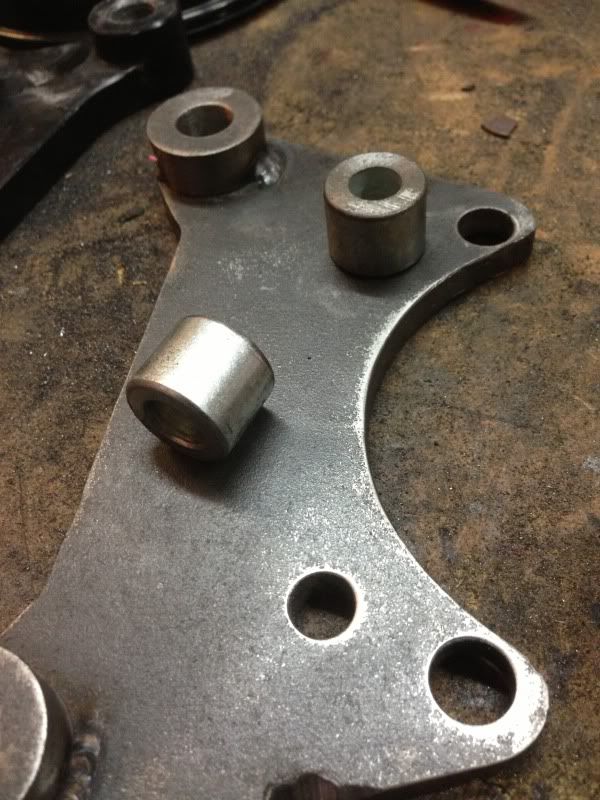 Following pic's are of the new ball joints, caliper plate install and a axle tube bend check using an inner sleeve as a gauge.
New XRF ball joints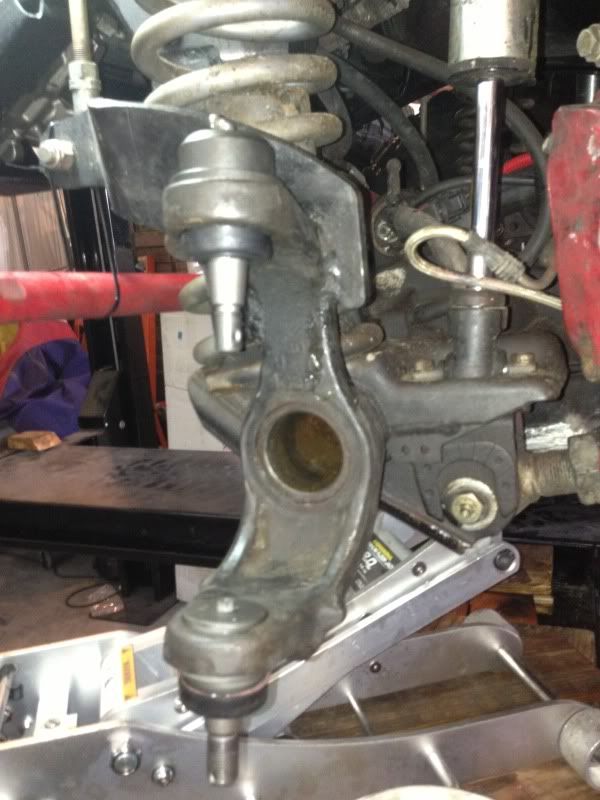 Testing for any bending in the tube using the long tubes axle sleeve. Feeling for and resistance in the axle.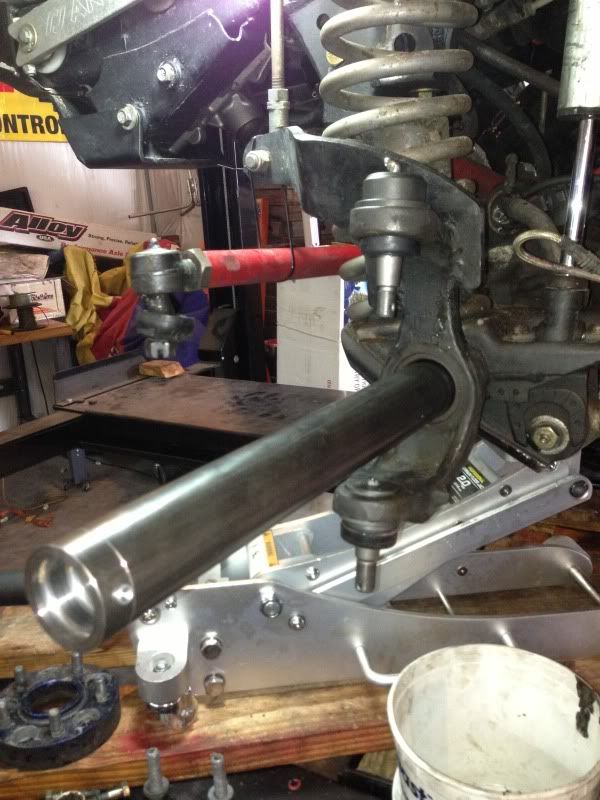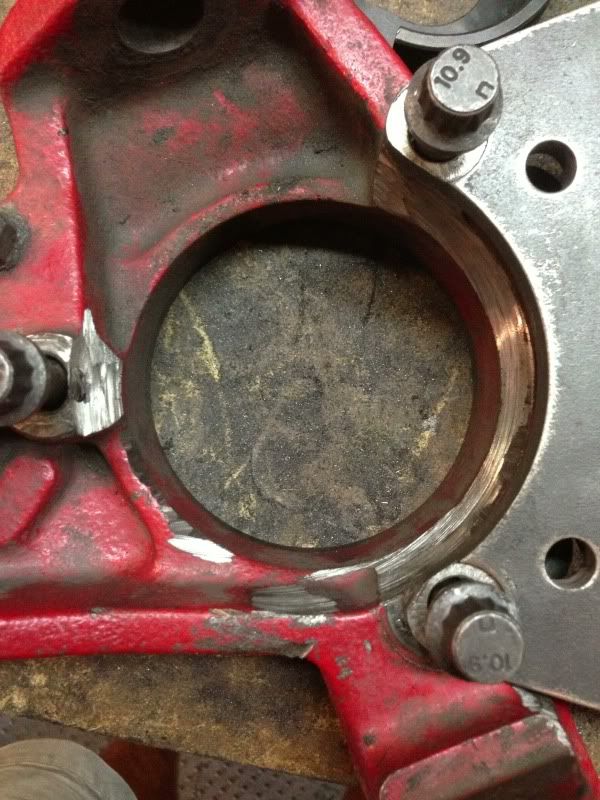 Showing the boot with minimal clearance. I know it is reversed, but the wide edge is where it will rest when installed.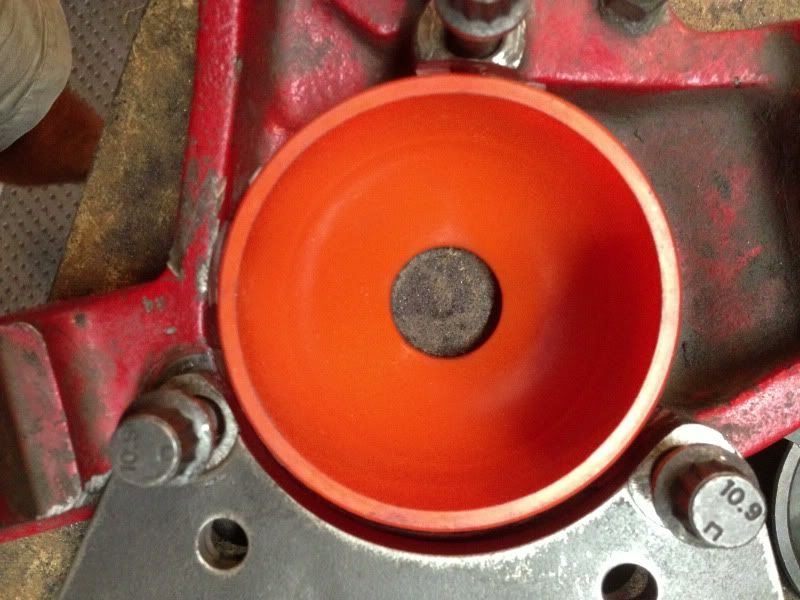 Painted my knuckle
Painted knuckle and new STEEL caliper plate with unit bearing installed.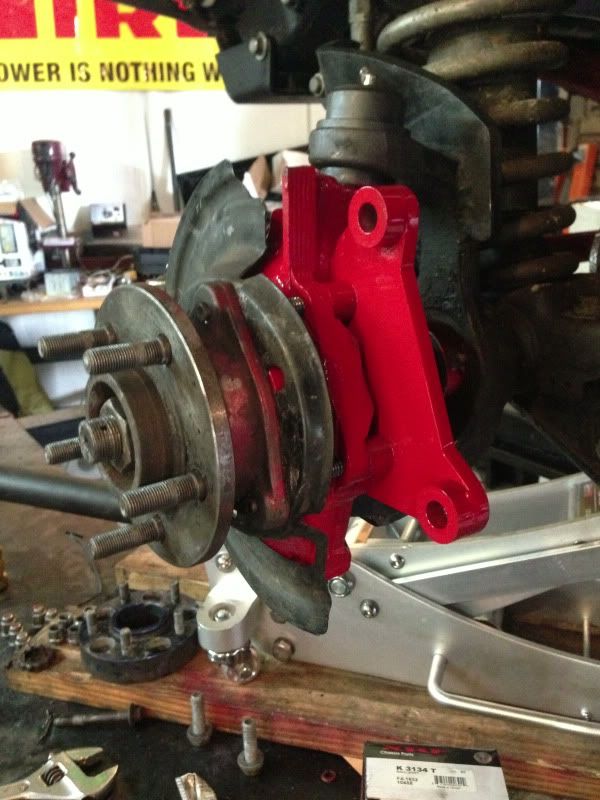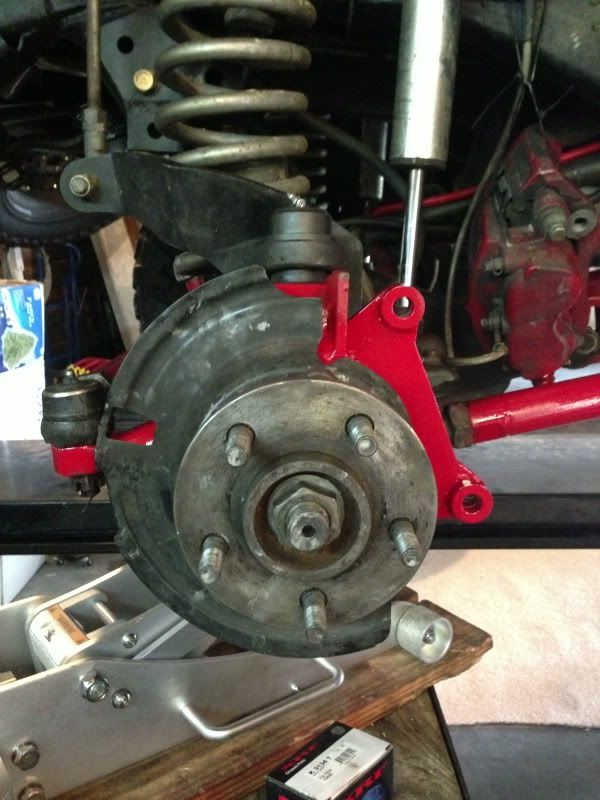 Reassembled with the 30 spline alloy axles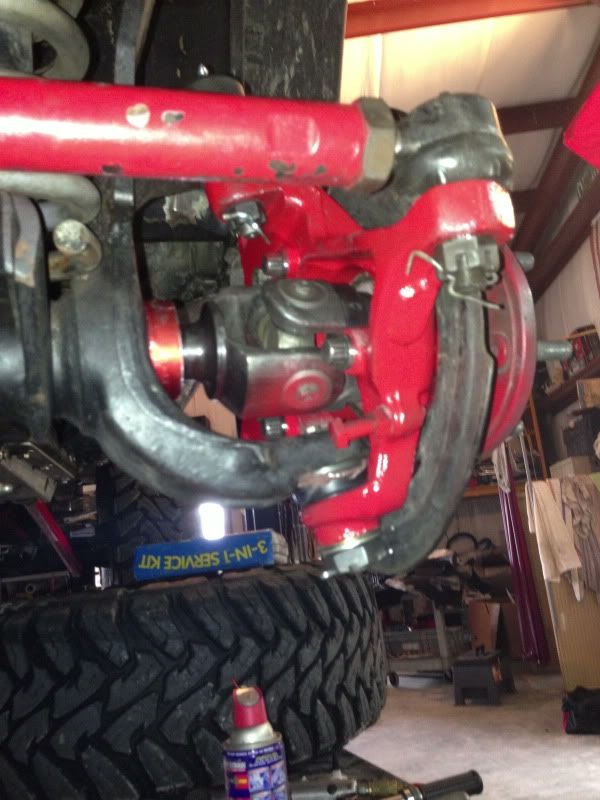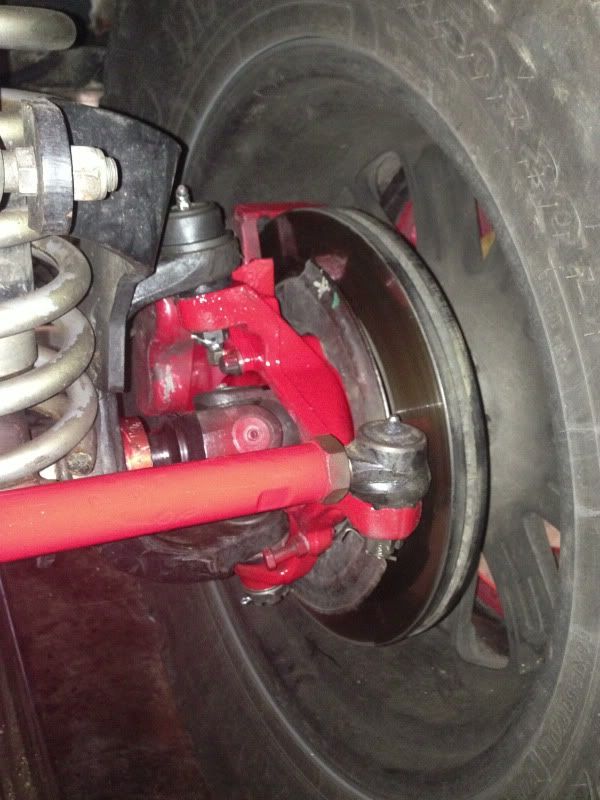 Showing a Dana 44 axle sleeve not installed with the 35 spline RCV shaft. Their shaft is necked down about 5" from the end so it slides in up to a point.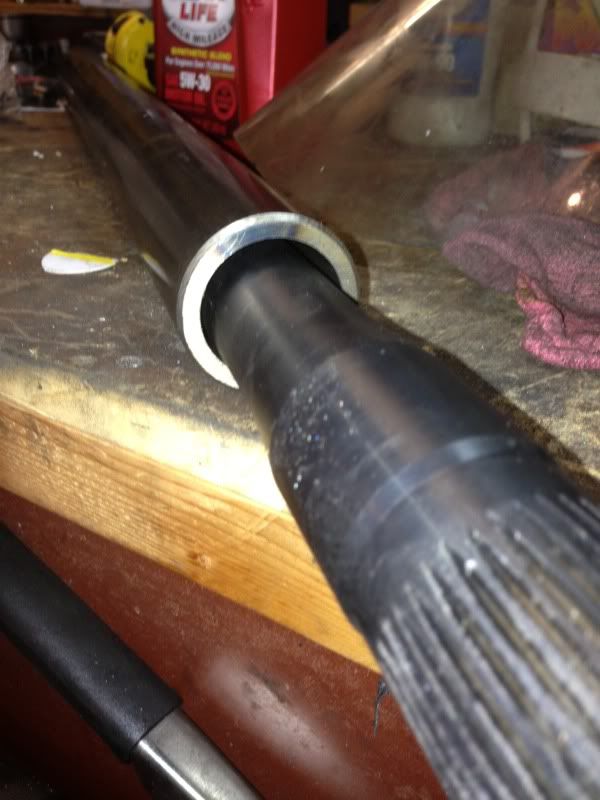 But then......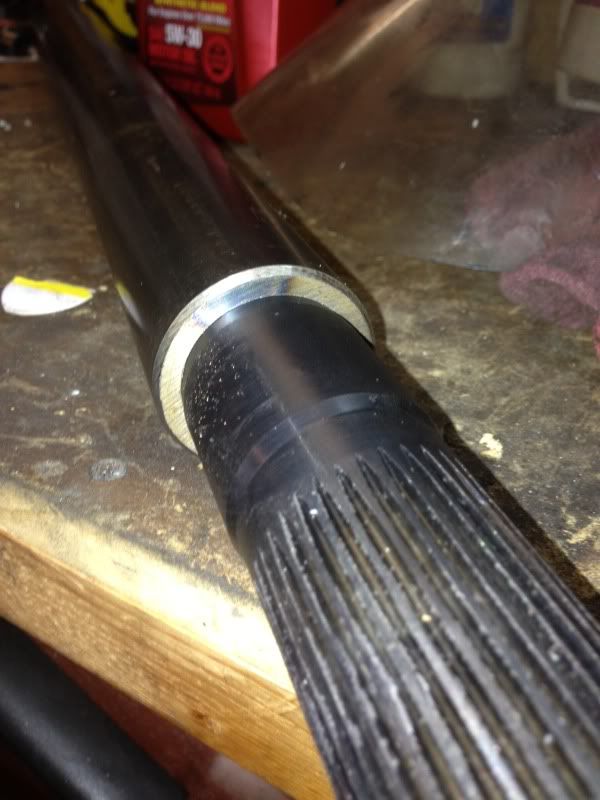 It hits the larger diameter end and does not fit. Damn glad I never installed these sleeves.