I was able to combine two stock D44 rear lockers to make one good one after I busted it. It took some time figuring out the proper orientation of spacers but after a few trial rebuilds and getting great at removing and installing carrier bearings, it's done. Works like new again.
Then, less than 3 hours later today I was playing at our favorite rock garden and BAM!! I blew another front axle. Same side as the first time, 2 months ago. Luckily I still had the original stock axles so i just replaced the chromoly axle with them. That's what blew today.
A few weeks ago at Jeep Beach I blew out the passenger side front chromoly axle due to a bad spotter on the rock pile. Bought a complete chromoly axle repair kit and only used what was needed at that time. Looks like I'm gonna install the remaining axles sooner than I thought.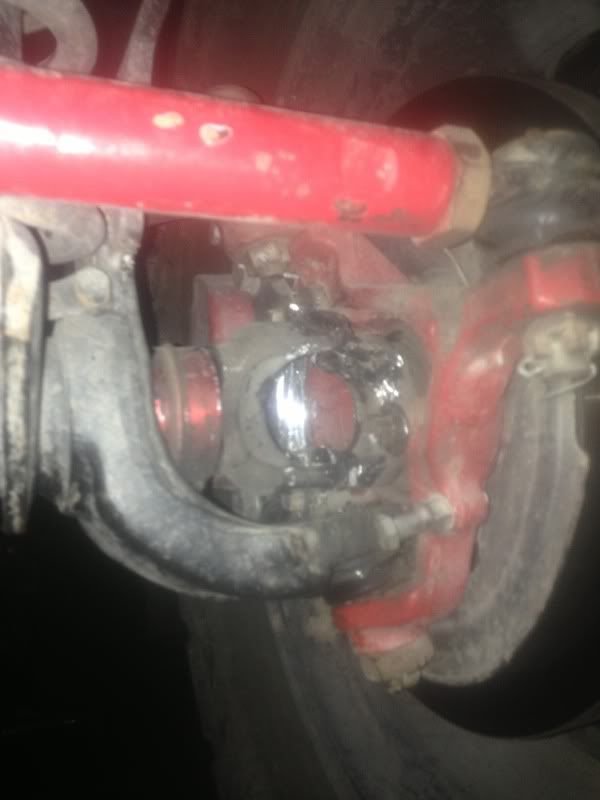 Figured I was replacing a few bearings, I might as well build a custom bearing press.