So I've been all through JF and my local forums collecting plenty of ideas since the day I got my YJ. The story goes as follows (and to keep it short and sweet I'll just post some pictures that tell it all):
My old ZJ 2" BB, 235/75/15 Firestone MTs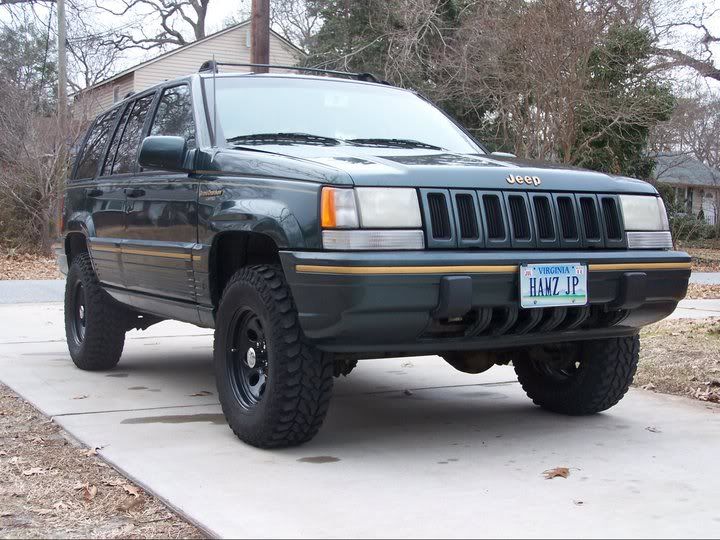 3" skycrapper coils and extended lower control arms, 31x10.50.15" Stampede A/ts
Drove it for 2.5 Years, dearly missed.
Summer heat and wants appealed me to this...
Straight up traded the ZJ for this, had soft top and half/soft uppers on it. Day 2, all that came off because the sun was shining!
It was love at first sight, then I realized it was nowhere near practical, but it proceeded to grown on me more and more
Needless to say the 35x12.50x15's were TOAST and needed to be replaced.
I had a family friend who offered up an old but good tread set of the exact same tires, for $400. Needless to say, they blew out about two weeks later... Thank goodness I had my old 235/75/15s from the ZJ!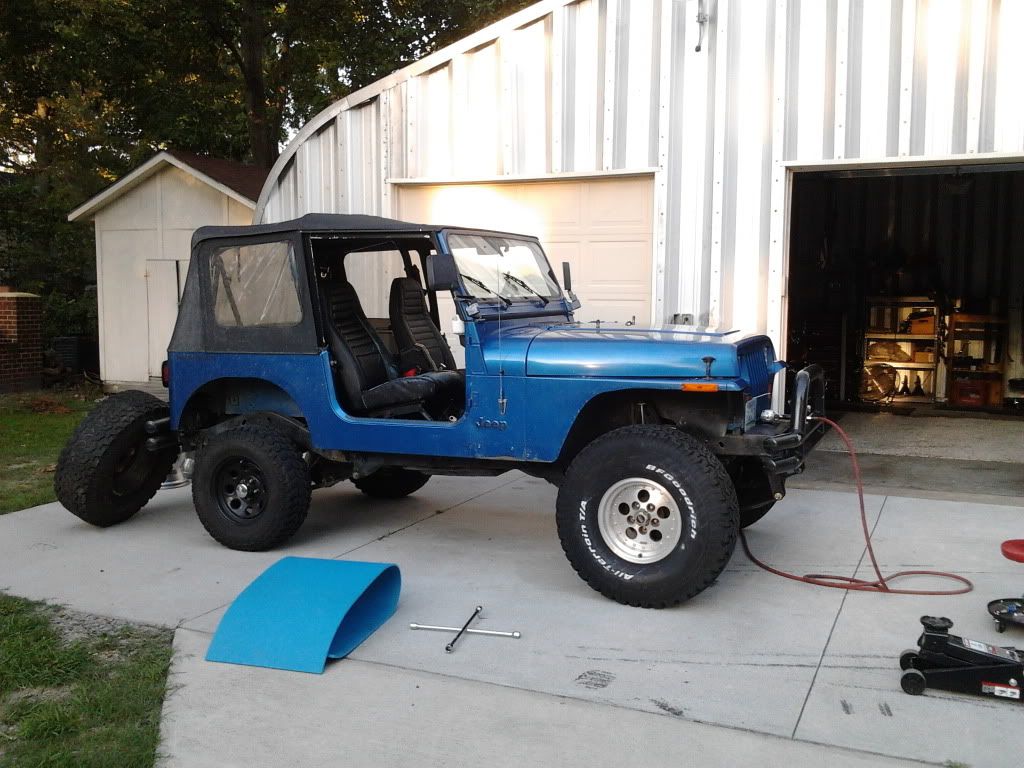 As I began to yearn for mods, I realized that Pick n Pull will no longer be able to provide me with wonderous amounts of free and cheap parts because they never get YJs so needless to say, most paychecks were being held for tires. Sold my old rims and tires (the 35s) and for driveability purposes, opted for these...
33x10.50x15 KM2's! Oh and seen here is also my $150 CJ7 Hard top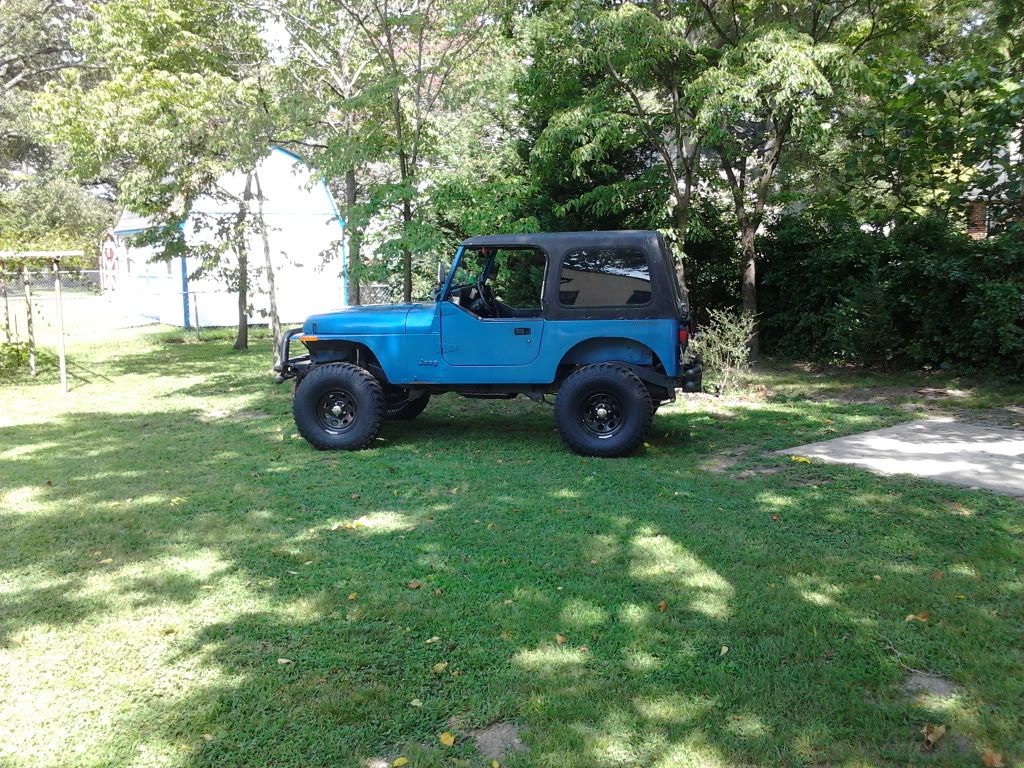 The PO started a comp cut as some of you may be able to see, which wasn't welcomed, so I decided to cover it with...
TJ flares!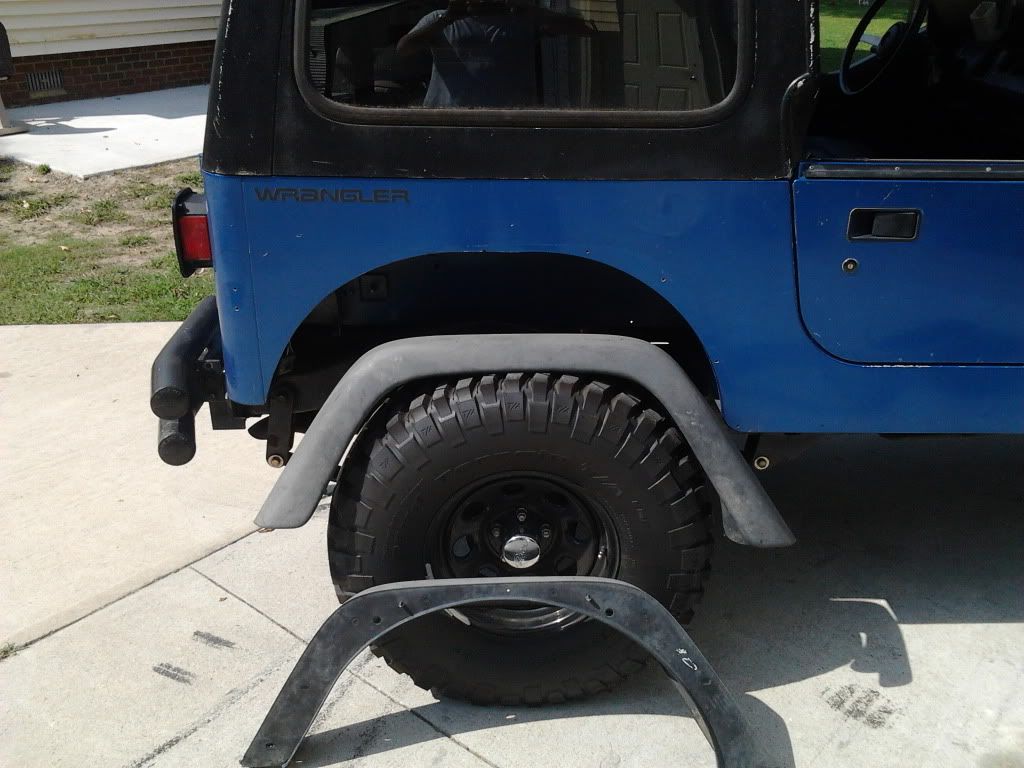 This here is mah JB4x4 RSB. Can't wait to get to that...
Enough about the Jeep, let's talk about the build.
Soon enough, 8.8 rear, keep D30 front, SOA, Boomerang Shackles, Bilsteins, dodge passenger brake lines, new leaf bushings, Cobra CB, and flex. Lots of good cheap fender stuffing flex. I have everything I need except the money and the shocks right now. Shackles will be cut and welding performed by VACJ5 who happens to live close by, and is a very helpful guy!
I've got many more pictures of the rusty old bath tub and can't wait to get her finished up, for now. It has patch panels like a mother ****** enough so to make me fred flinstone if they weren't there. Floor pans will be happening soon enough.
Cleaned it up and painted some parts the other day..