Registered User
Join Date: Dec 2011
Location: greenville
Posts: 56
Big Black xj build
---
I previously posted this thread in the technical section and am just now getting around to posting it in the build threads.
I traded my 99 wj with 4.5 rustys lift and 285 KM2s 16s for what I have now which is a 92 xj limited with 130k on it. I didn't have the money to drop on rigging out my wj at the time so I decided to trade it for the xj that already had previous work done to it. In the long run it probably wasn't the best decision because I am now having to go back and fix everything I don't like that the PO did.
Here it was when I first got it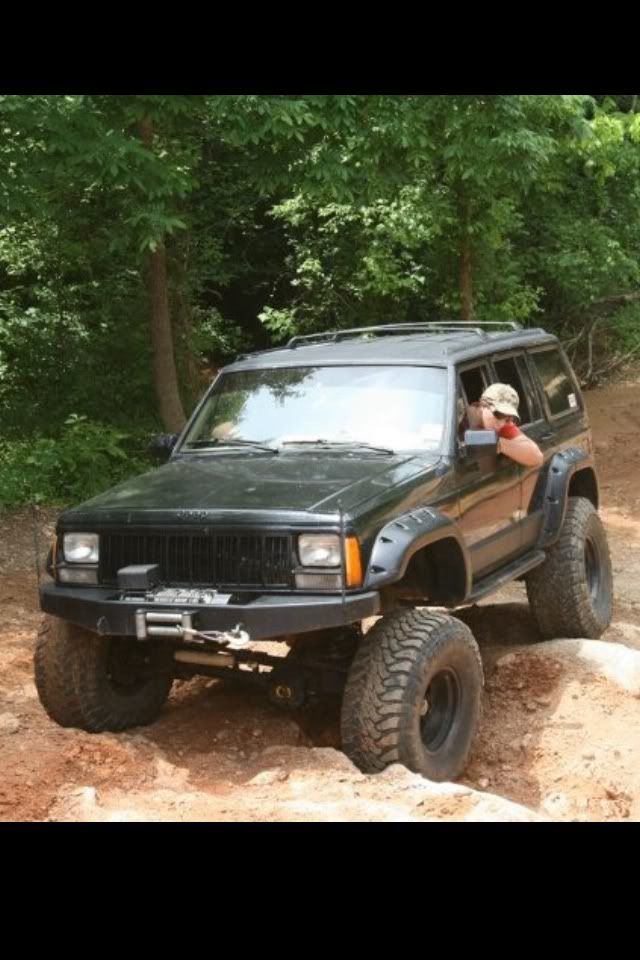 Except the bumpers which he was not selling with the jeep but ended up buying them from him and also had it painted and bottom of doors and quarters, sliders and bumpers bedlined.
It started out with 8.5 rustys long arm, 35x13.50 open countrys locked in the rear and 4.56 gears.
added the yak rack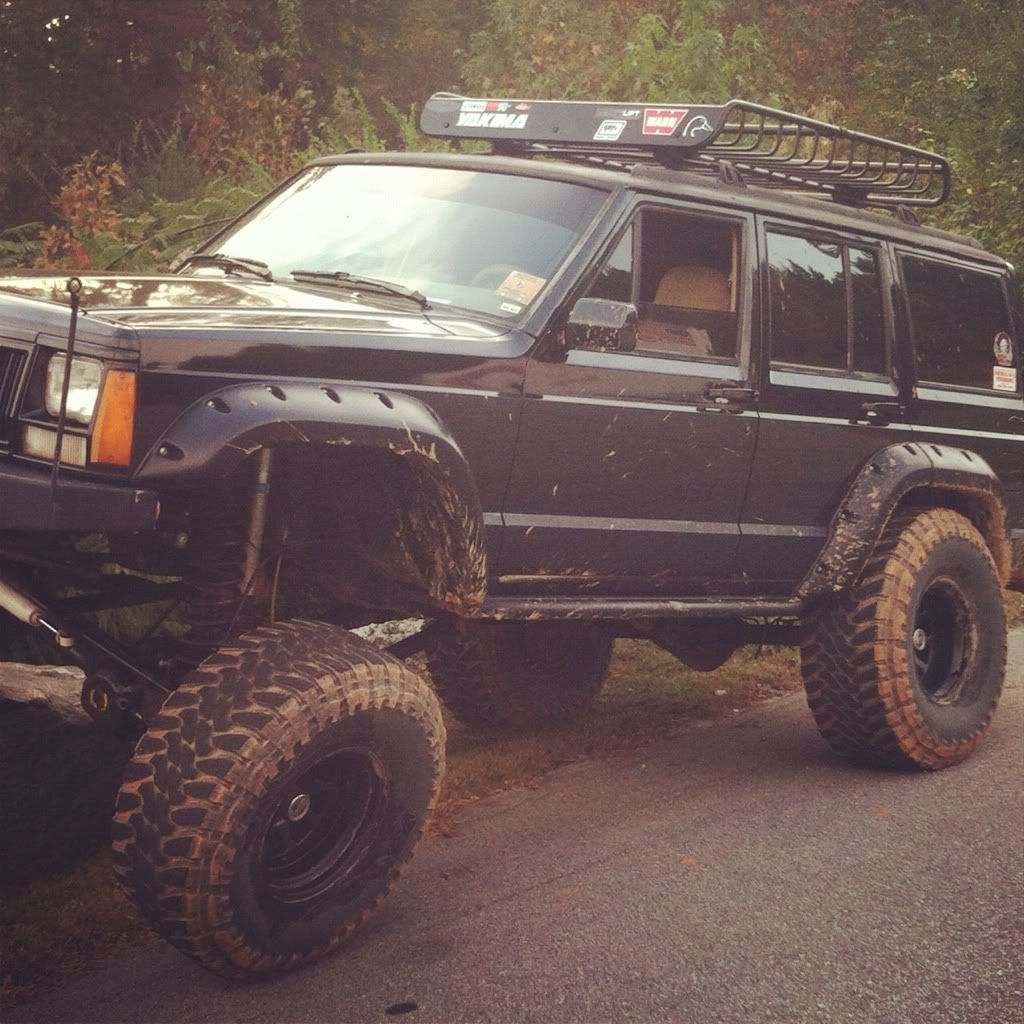 decided to do something a little different with the lift set up. dropped it down a little bit using 6.5 springs and an extra isolator for the front. 4.5 springs in the rear with 2 inch shackles and shackle relocation boxes.
12/20/12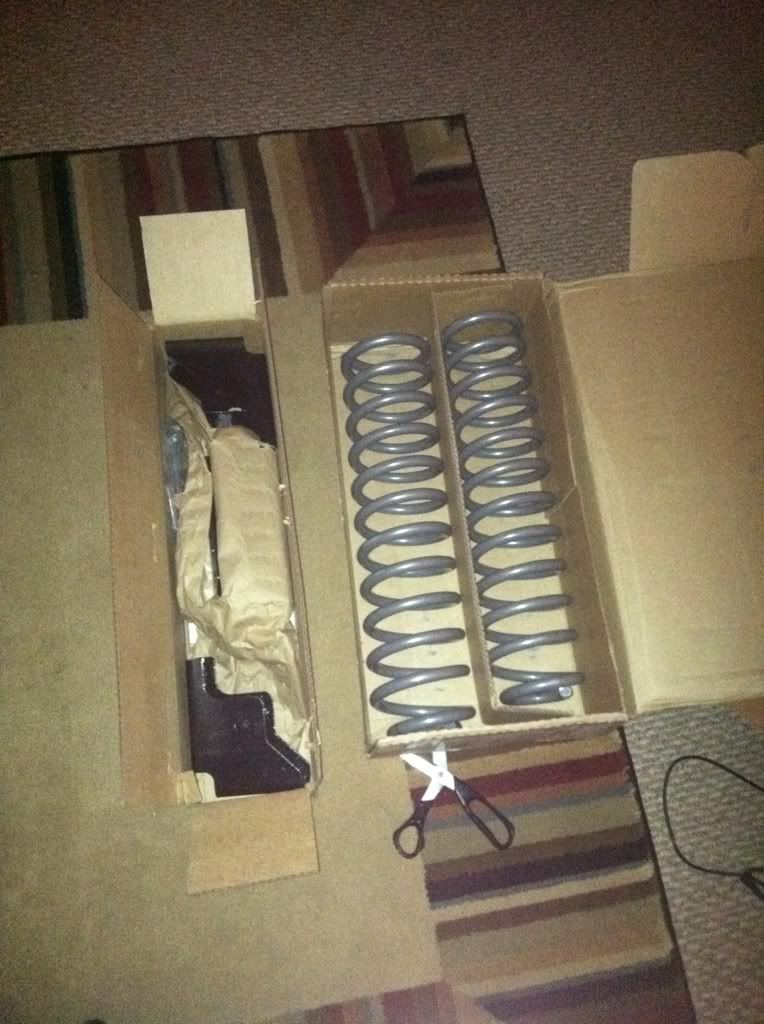 ended up with around 7-7.5 lift and springs that flexed much better.
rear
front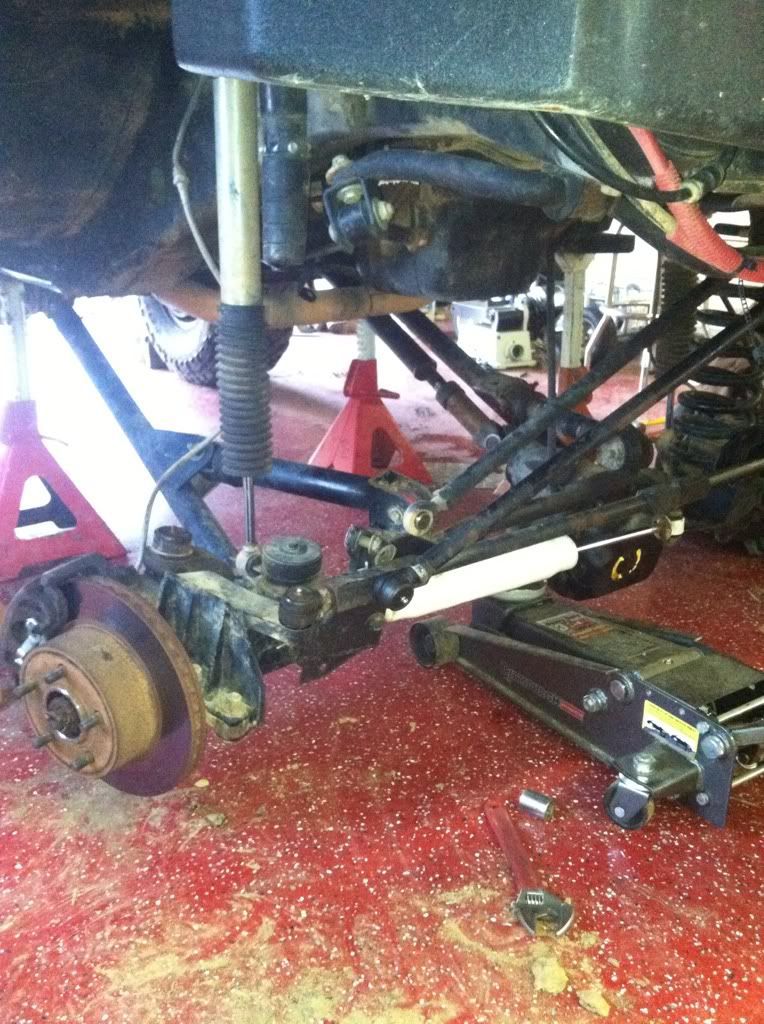 12/2012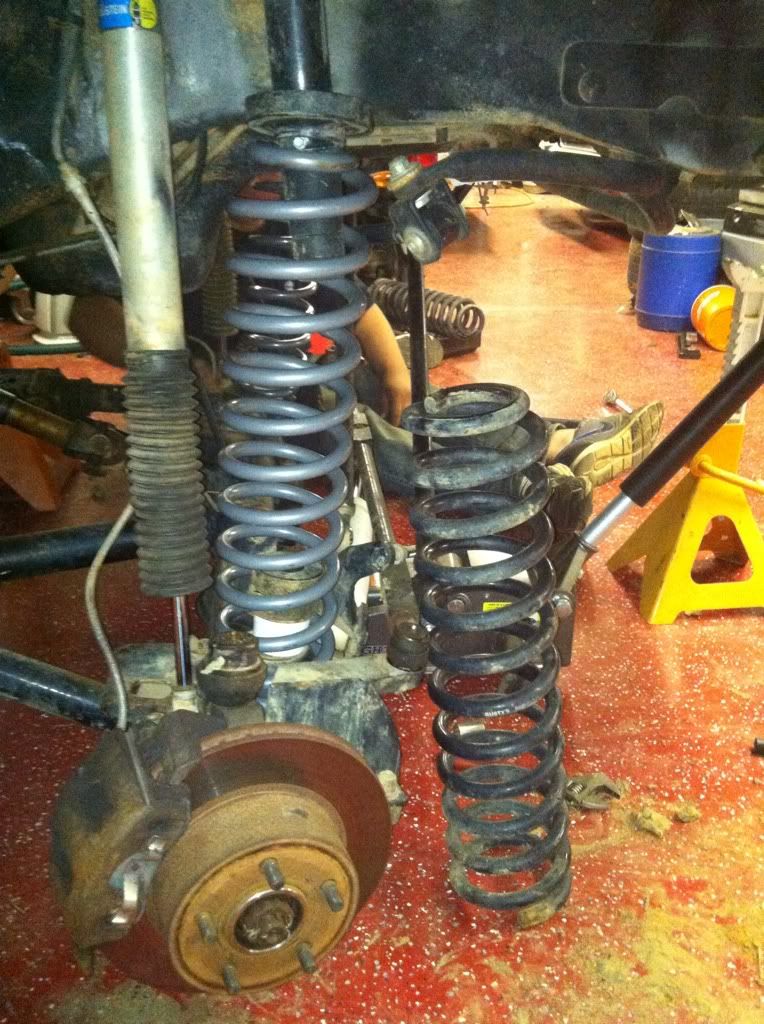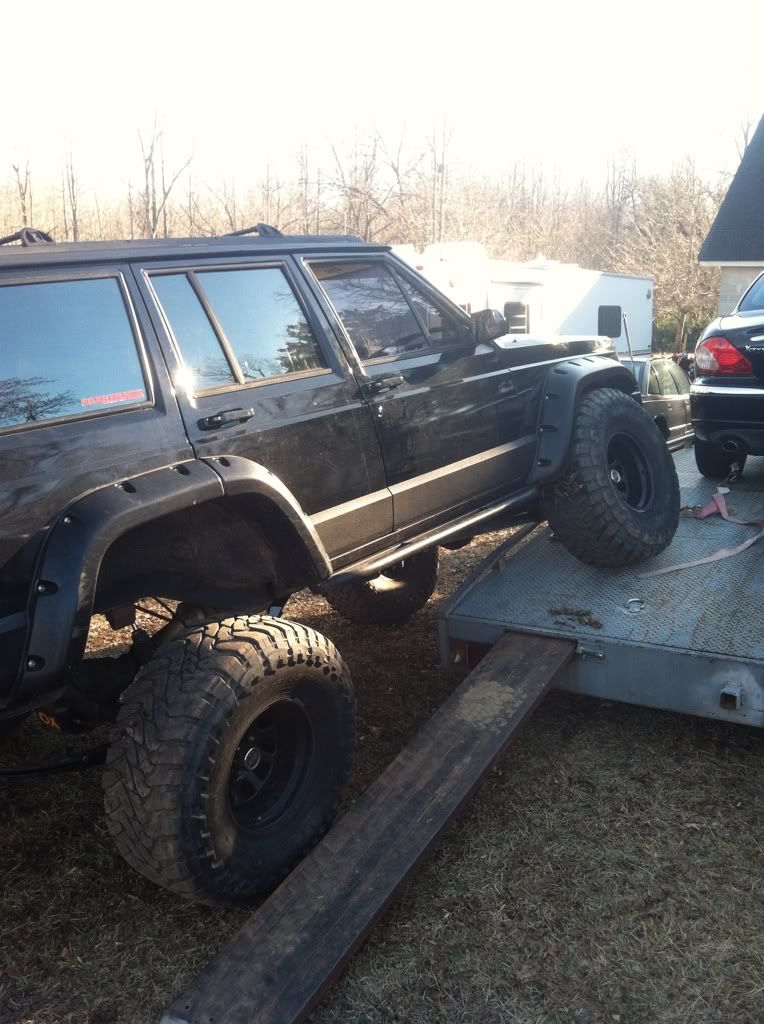 all done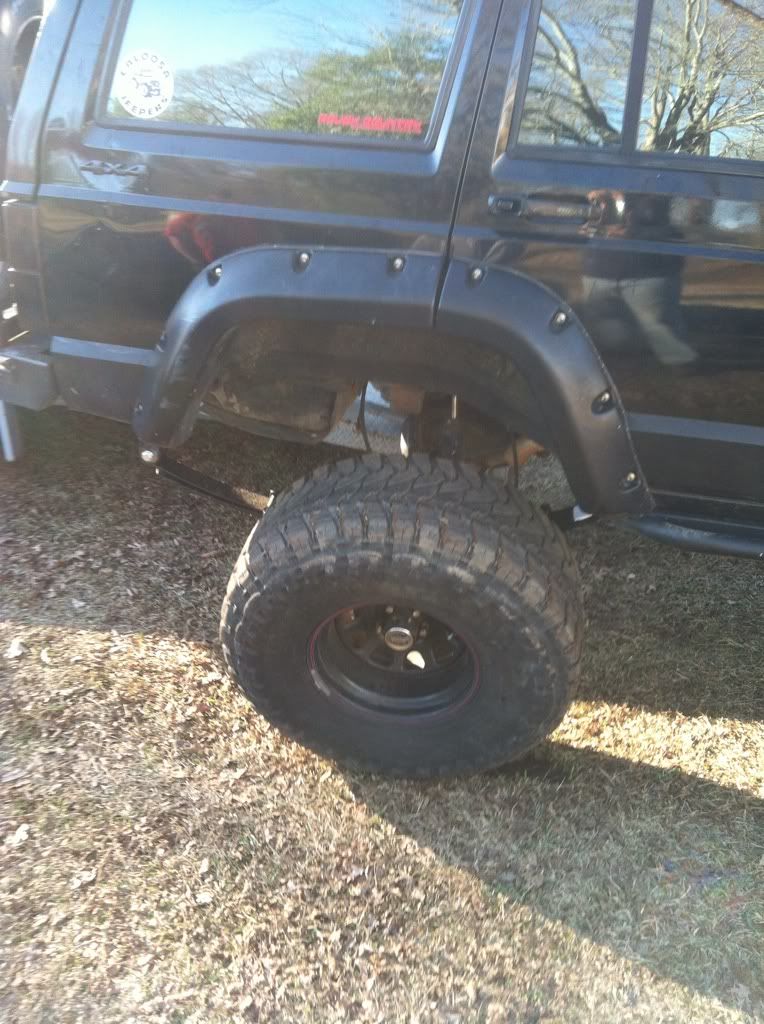 First wheelin trip with the new setup.
12/2012
Did the Durango steering box swap with steering box spacer.
3/2013
Almost snapped a leaf at gulches so modified my rough country shackle relocators.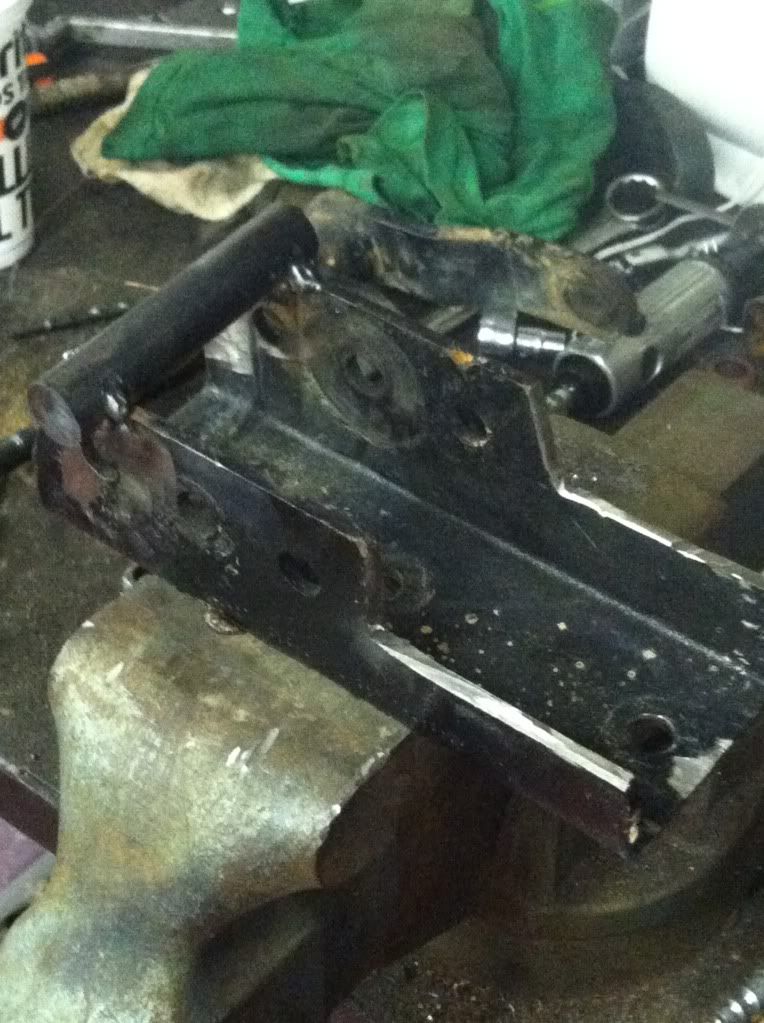 My major project this past summer was some custome DIY bead locks from Total metal innovations. Great company and I would highly recommend them to anyone.
Here is the first wheel that I welded and grinded down. Ended up having to re weld this first one because it wasn't burnt in enough. Rookie mistake
6/2013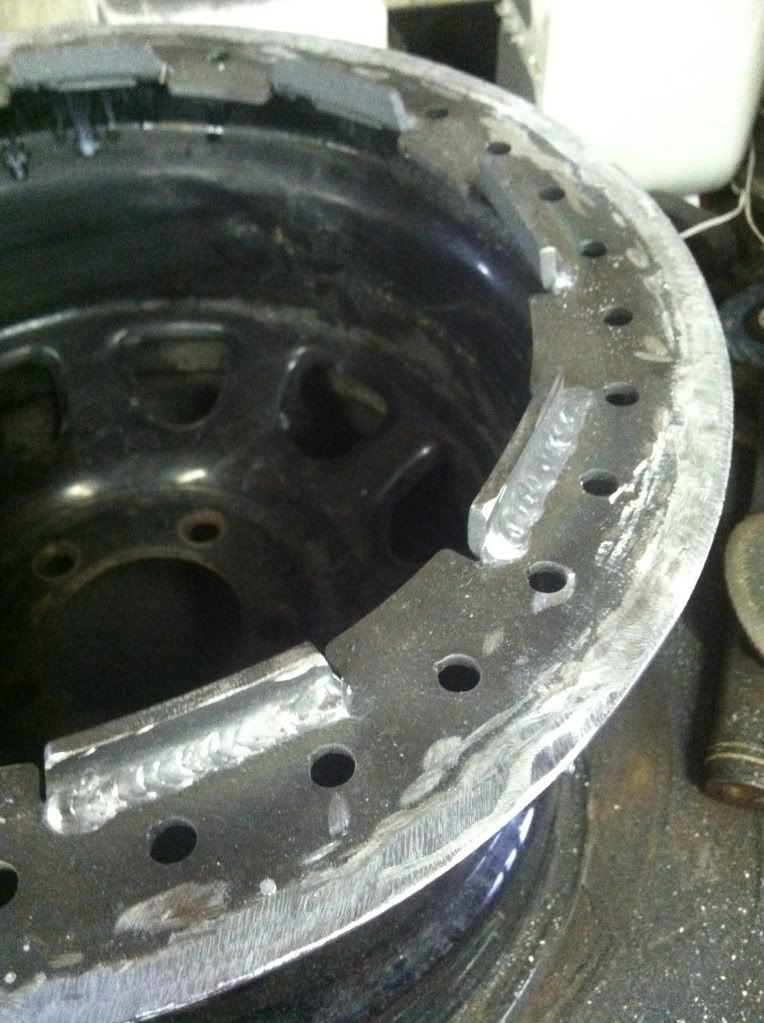 Second one welded before the grinding
2 finished and primed
Also got a set of brand new 36x13.50 Bias ply Iroks to wrap the new bead locks with
6/2013
Heim conversion on the TB because my rubber bushing was shot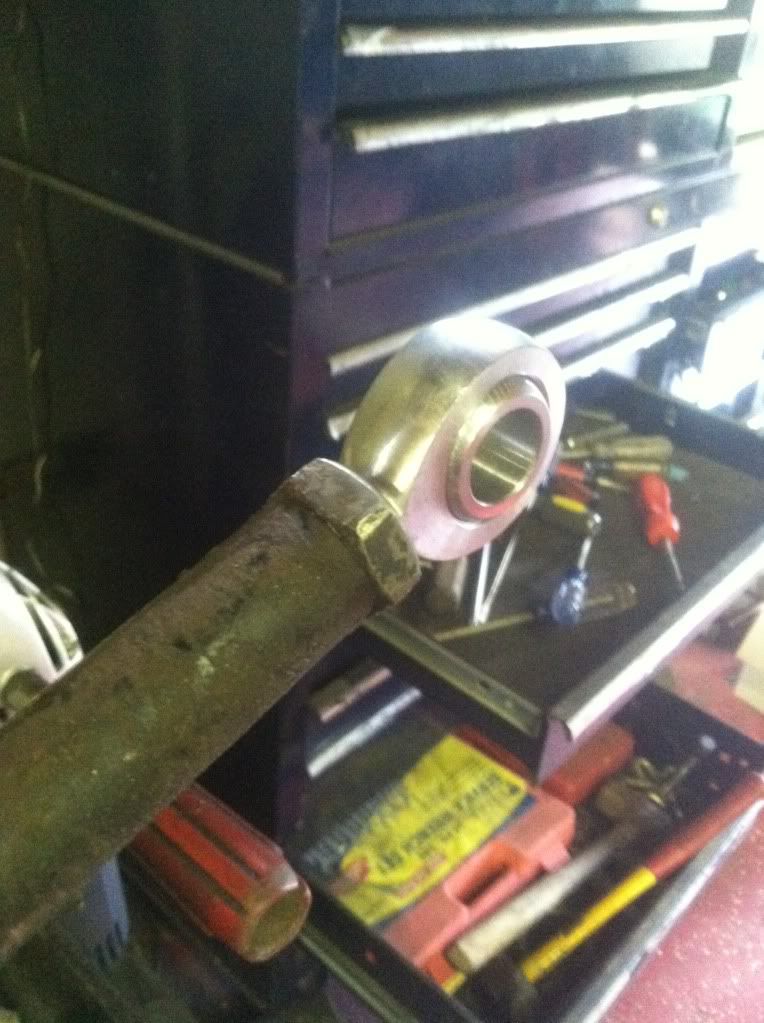 This is my latest work on the jeep. Still waiting on steering to come in from ballistics....
760s in the d30. Didn't feel like modding them to fit full circle clips so just tacked the caps in to.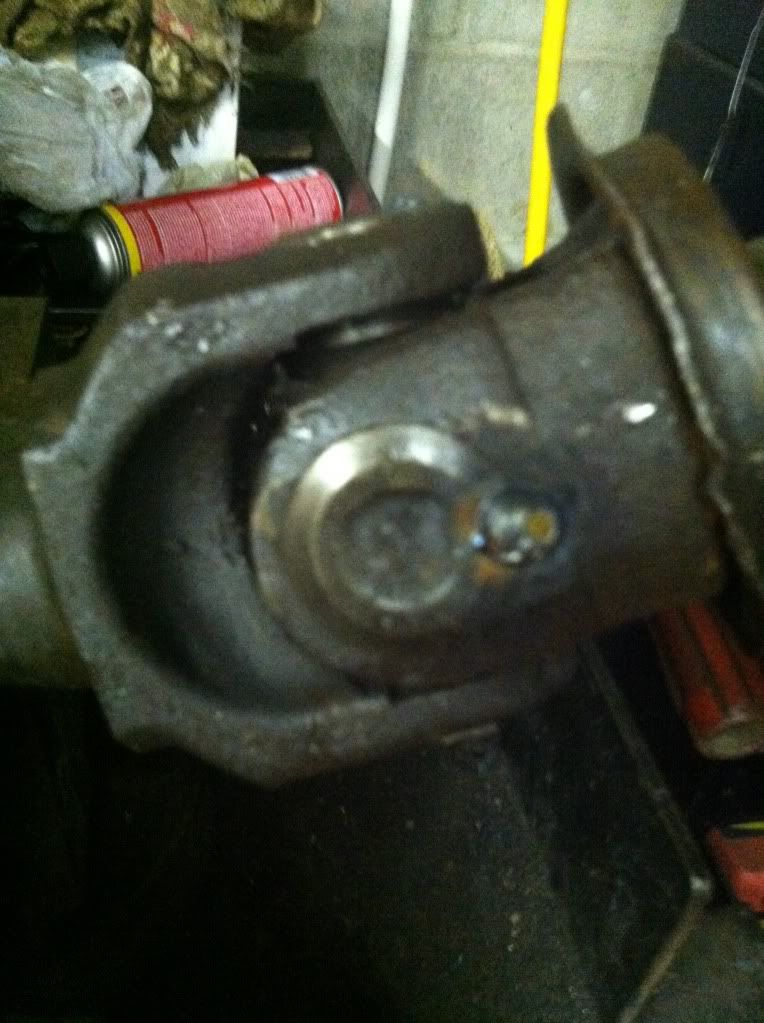 Pulled the axle to get rid of these terrible rocky road high steer brackets. The turdy 30 is getting some steering and also a few extra little things because I was bored while waiting on the steering to ship from ballistics.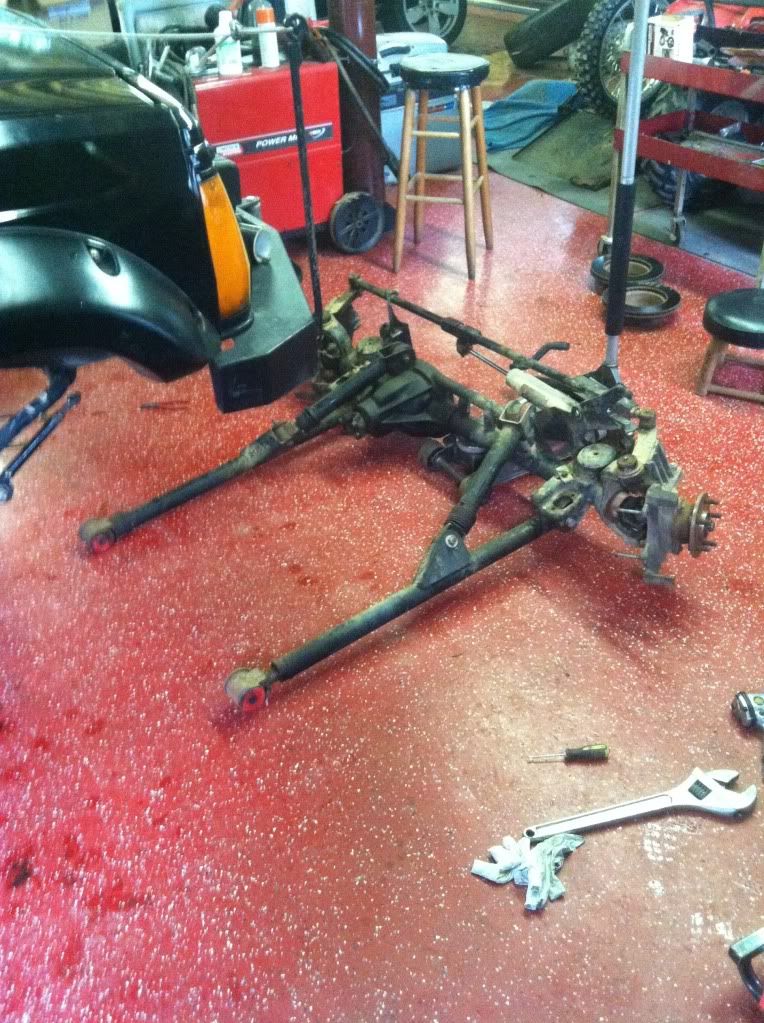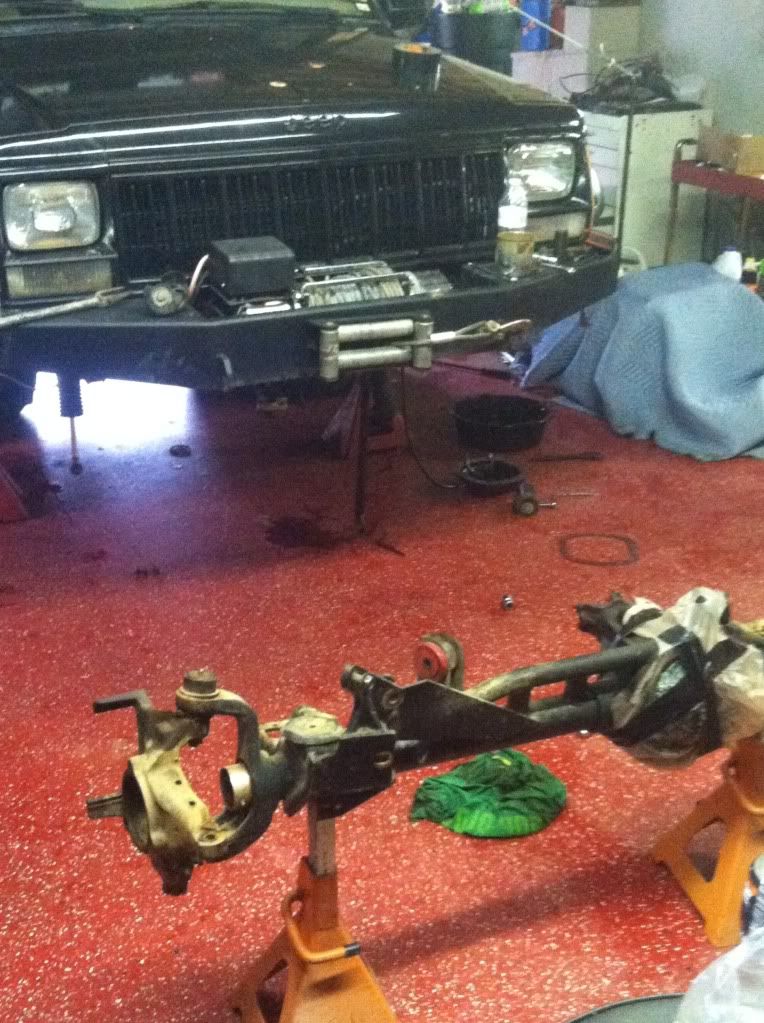 Thank god for a plasma
Before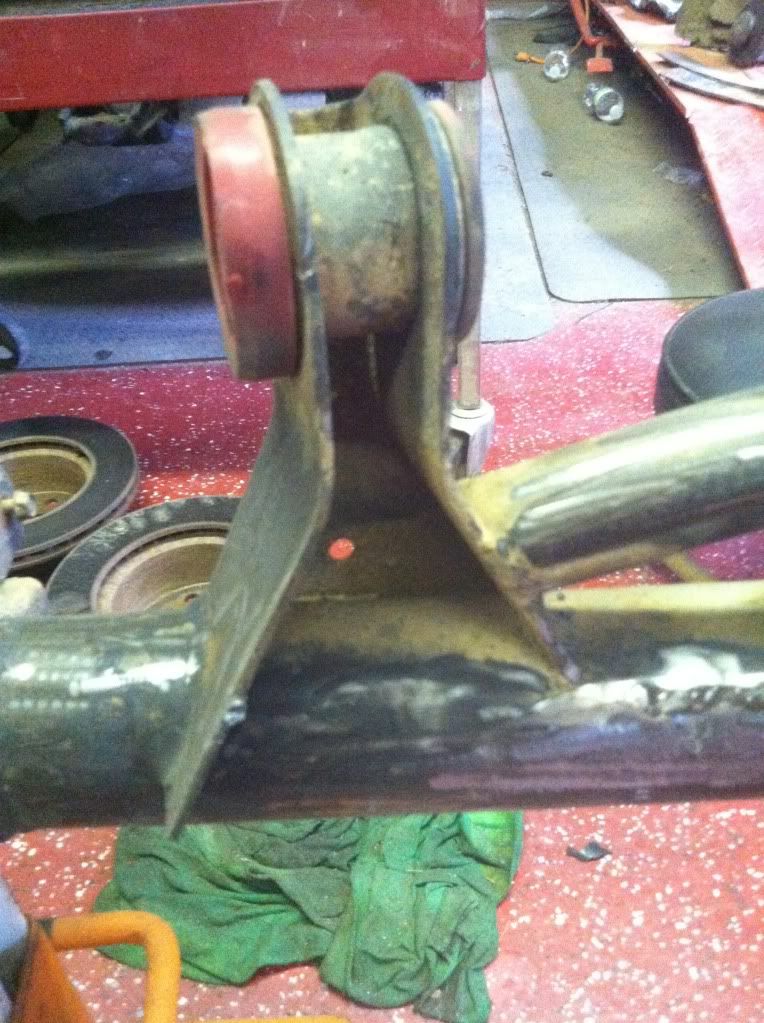 After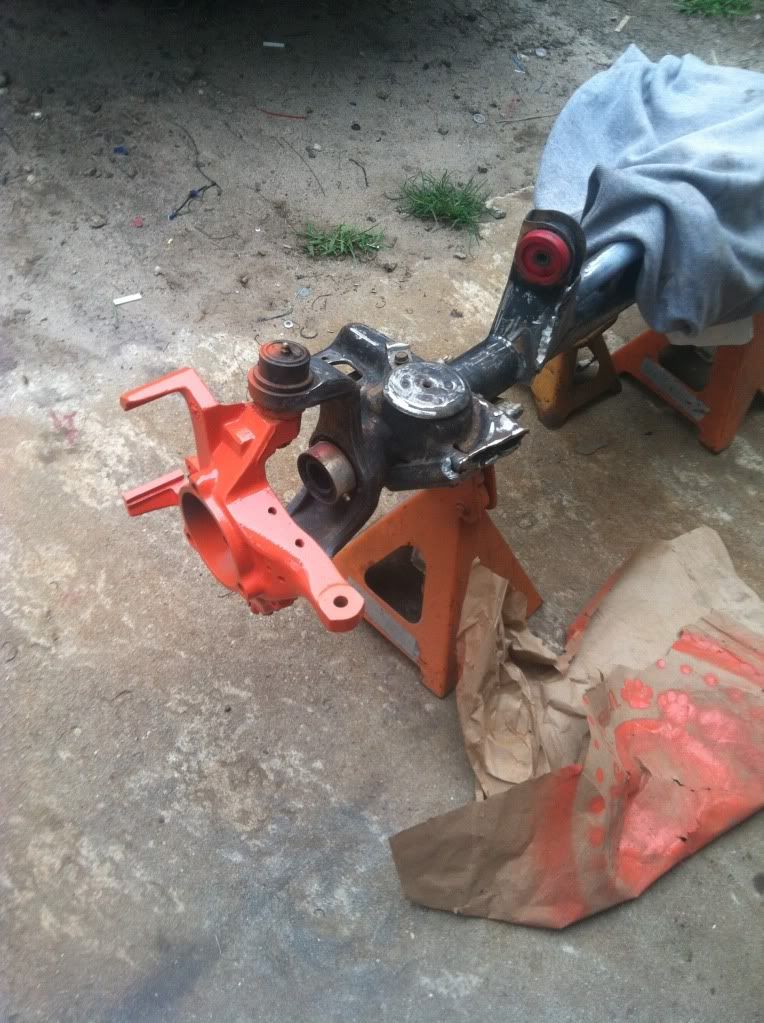 Finally welded up my mini skids after months of sitting in my living room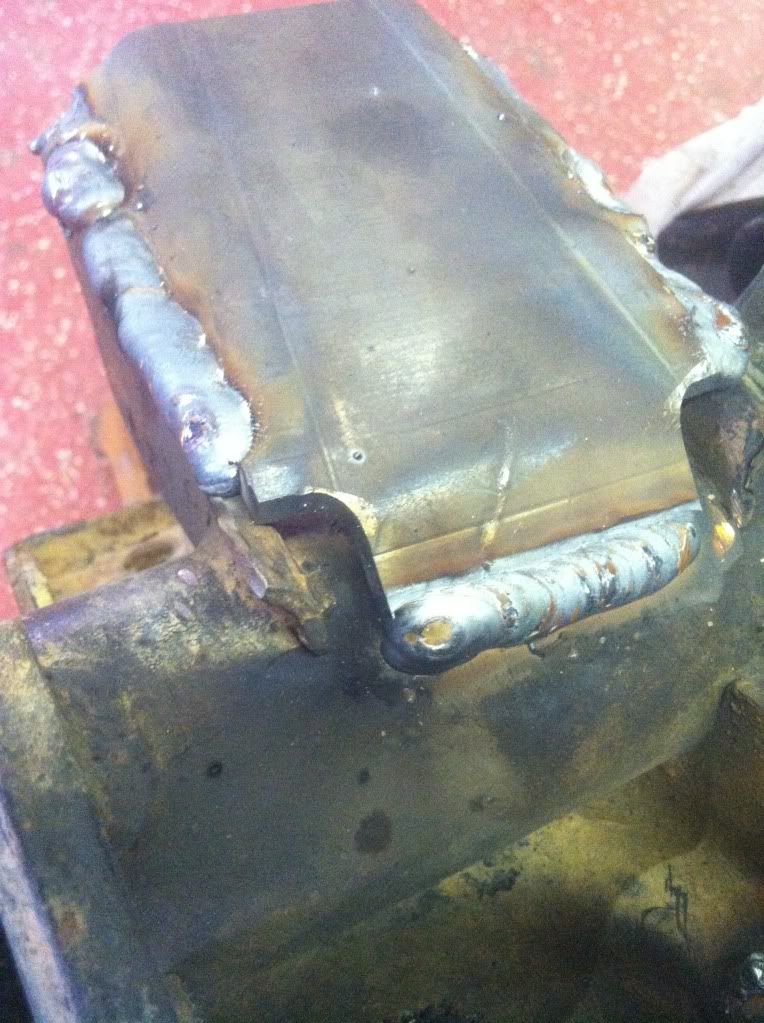 Boxed the coil buckets in where the old brackets were cut off of. Also connected the lca skids to the buckets to make it less prone to hanging up on rocks. My Lower arms and brackets are rock magnets.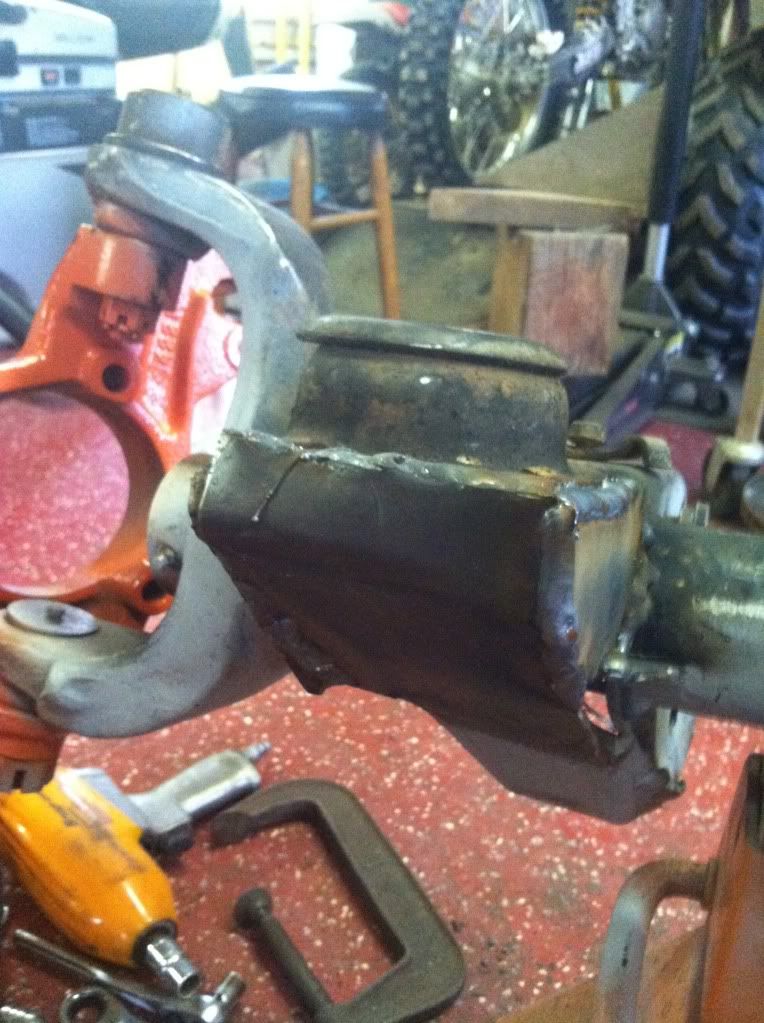 Driver side. Didn't get to finish because I ran out of gas for my welder before I left for school.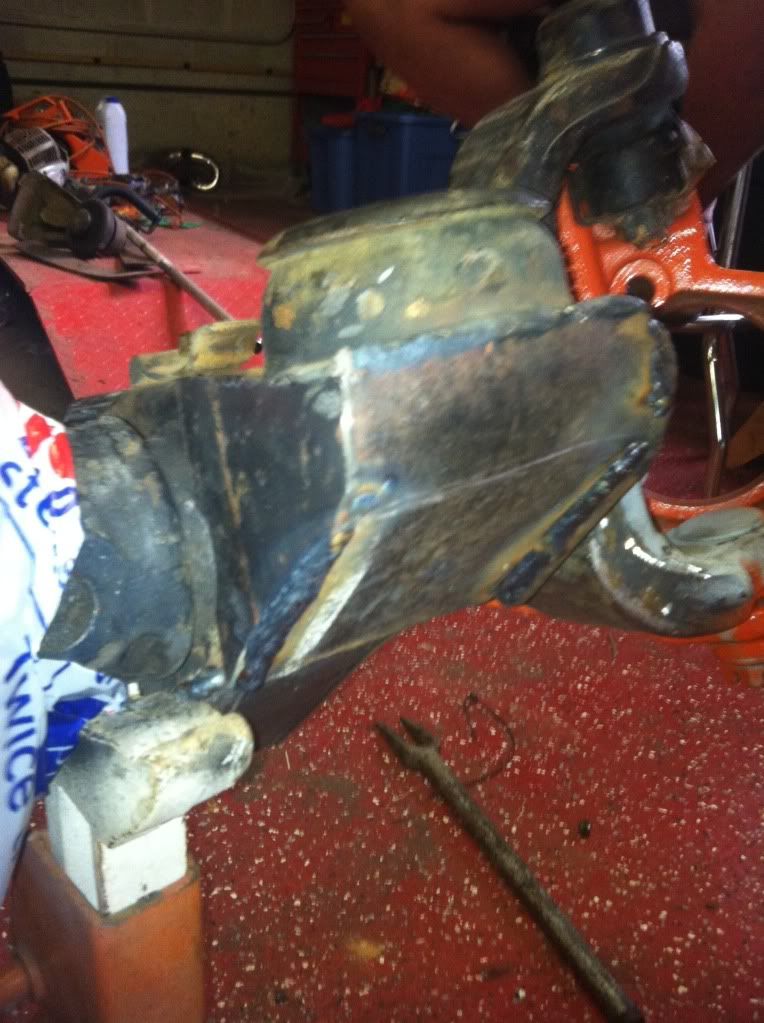 More to come in the next few days. Waiting on steering from ballistics. Been waiting for almost 3 weeks..... lets just say I wont be ordering too much from them in the future.
Registered User
Join Date: Nov 2008
Location: The Northwoods of Minnesota
Posts: 272
Looking good thus far. Mine will be a bit different. I look forward to the rest of it.
---
'15 Trailhawk - Eco Green, V6, Nav, Tow, Cold Weather. Wrangler All-Terrain ProGrades 245/70R17.
Havnt posted much in a while so here goes whats happened in the past few months.
A buddy of mine got a 2 door on 40s so I decided to flex a little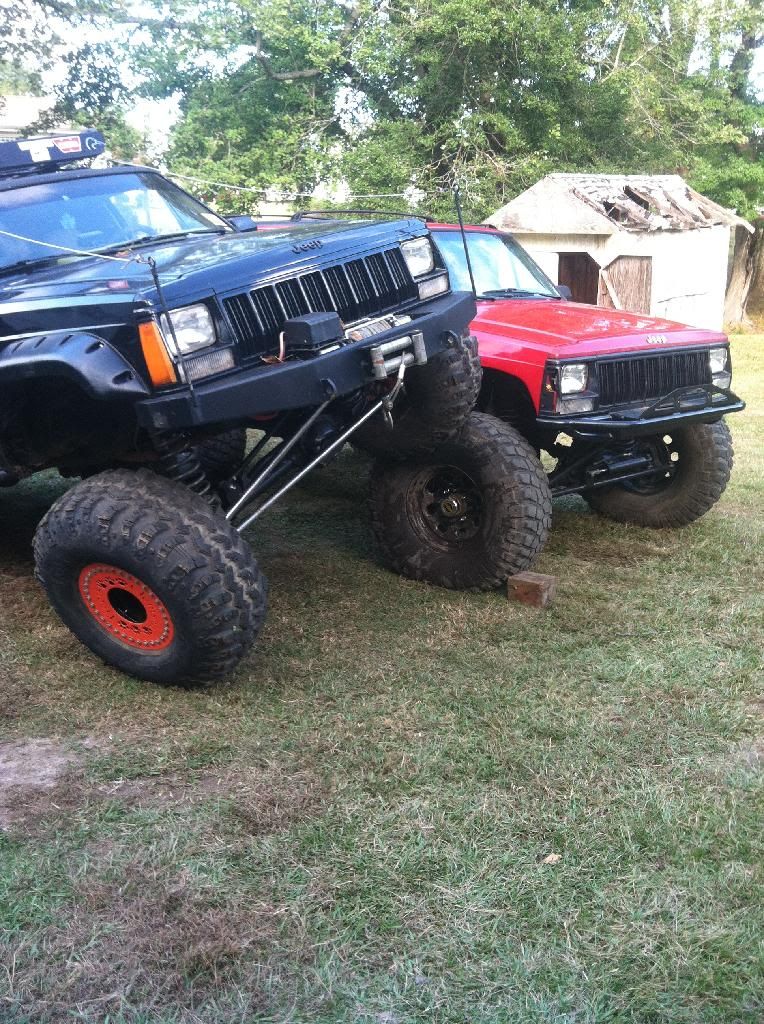 Then took a Clemson offroad club trip to durhamtown and it didn't turn out so good.... ended up blowing my pinion and cutting my trip short at the beginning of the 2nd trail
so the re building process begins.....
and the damage....
looks like someone didn't know what they were doing when this was setup. Trust me I did not do this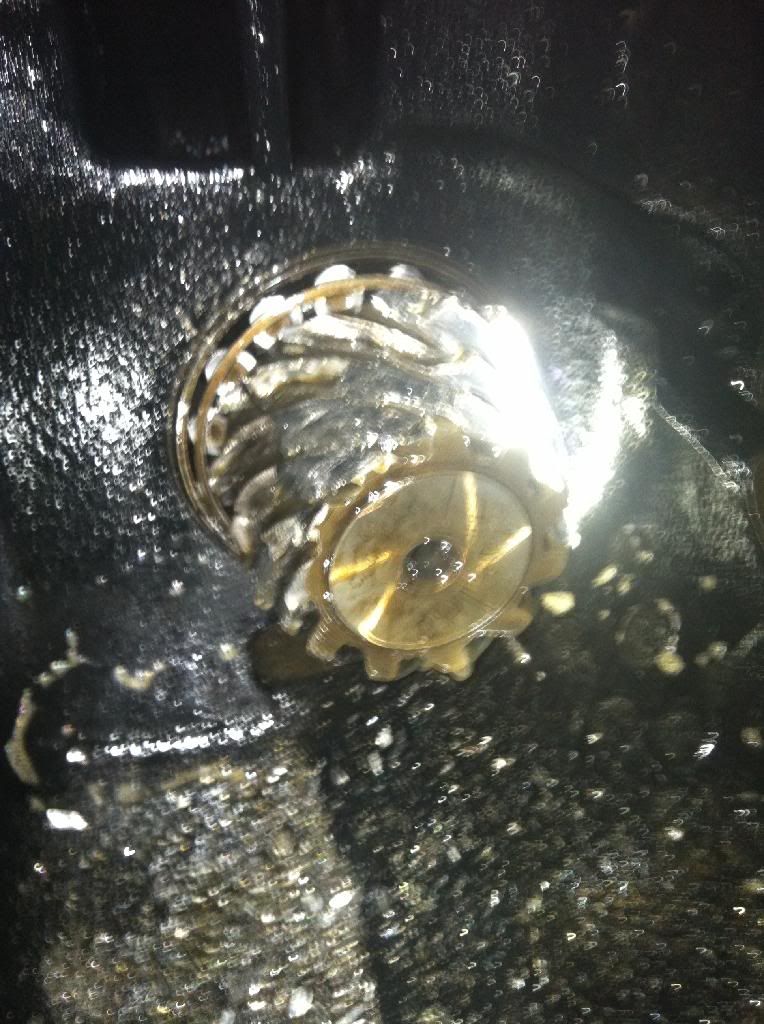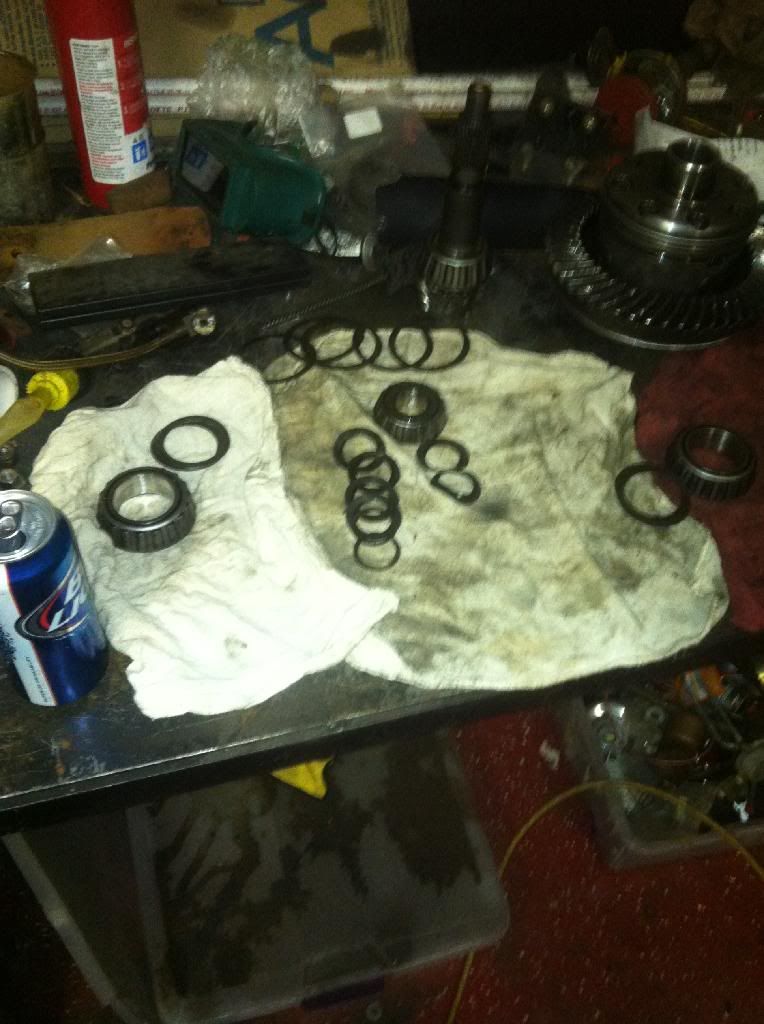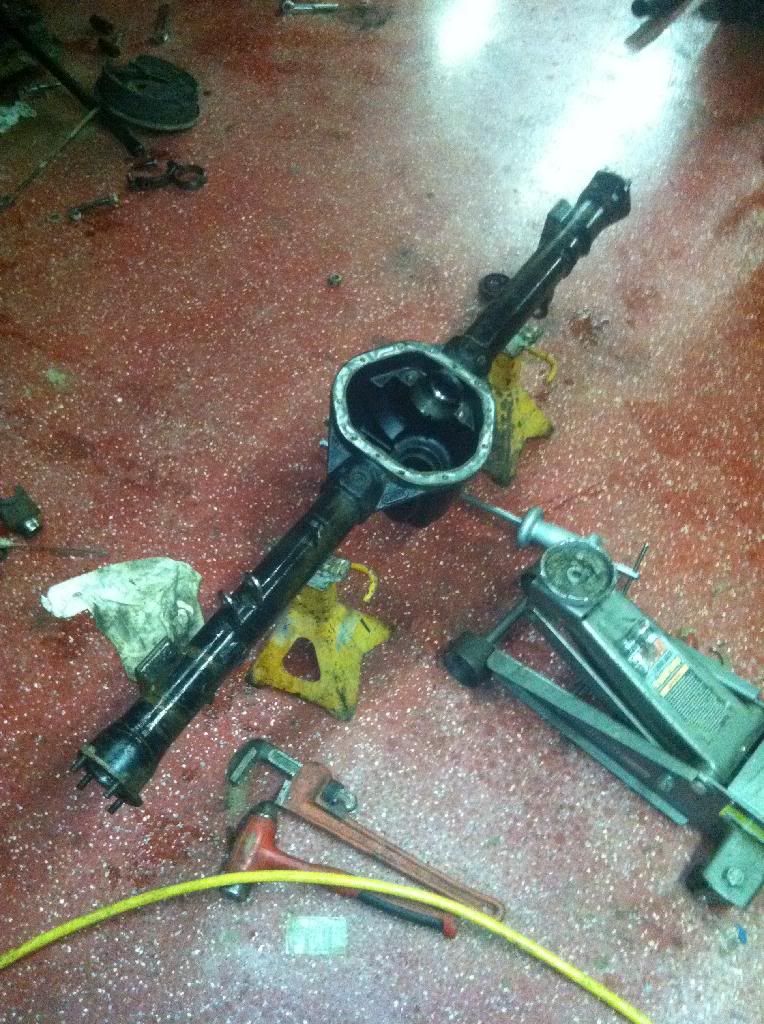 my final pattern
Drive
Coast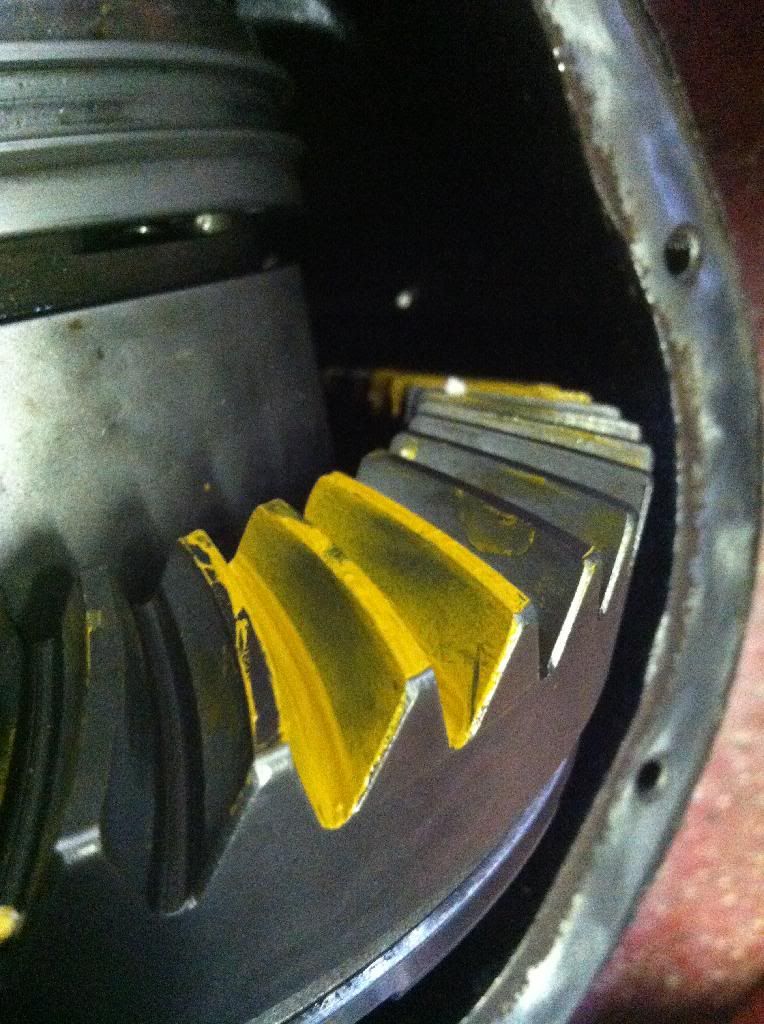 all back together
New stage of the jeep.... no more bushwackers
first big trip on the beadlocks up to uhwarrie for the club Christmas trip! had a blast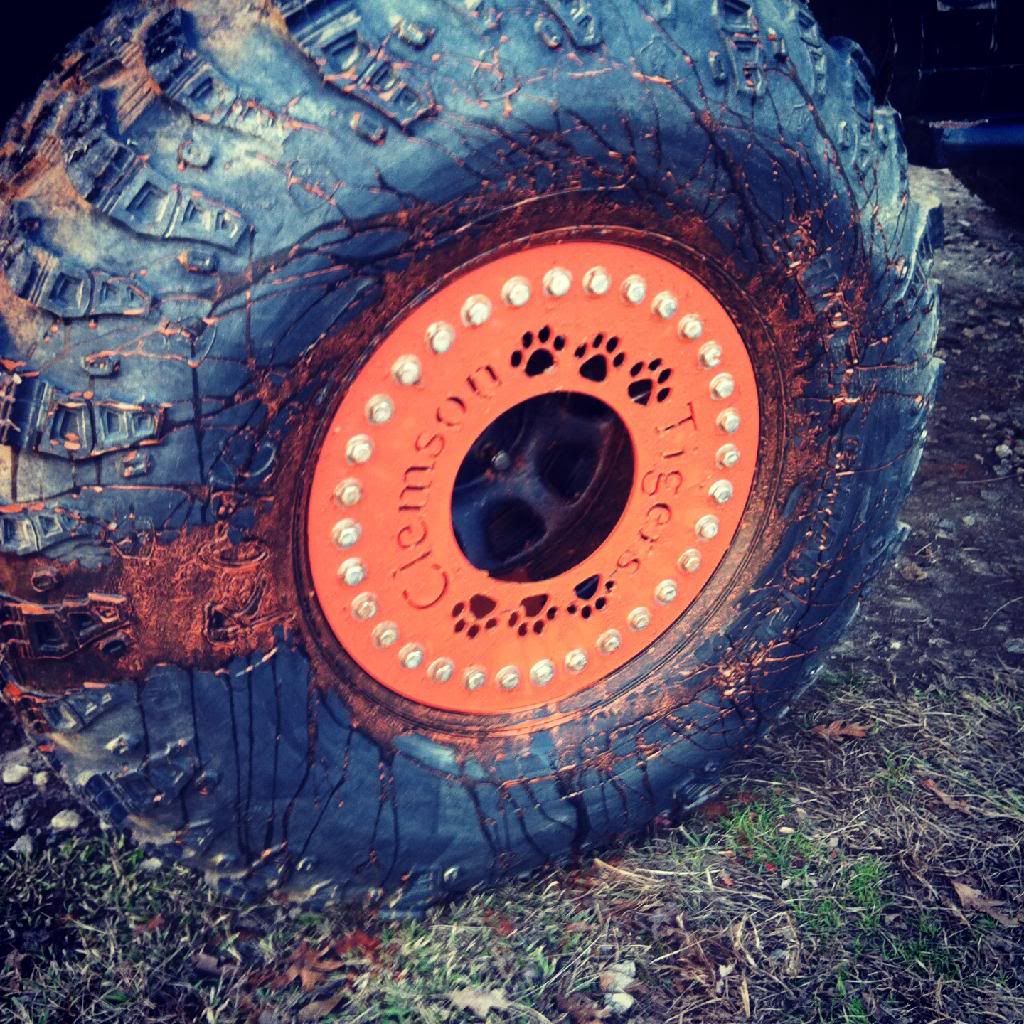 New JCR armor and LED taillights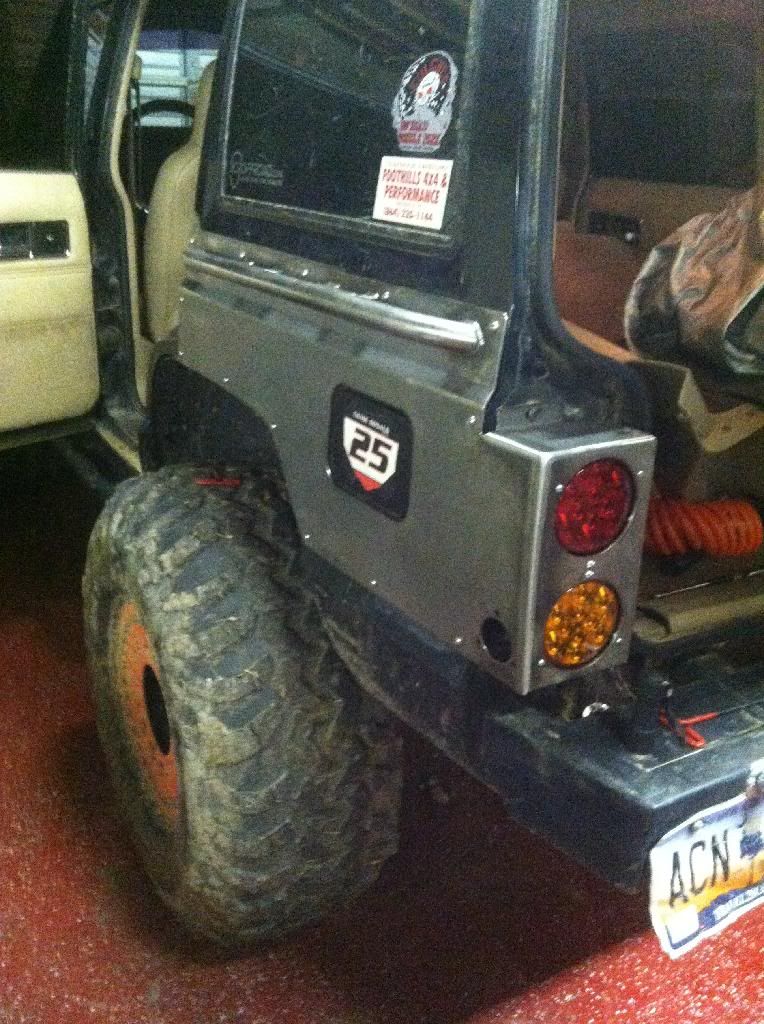 Droppin coils at Bendin creek rd in toccoa GA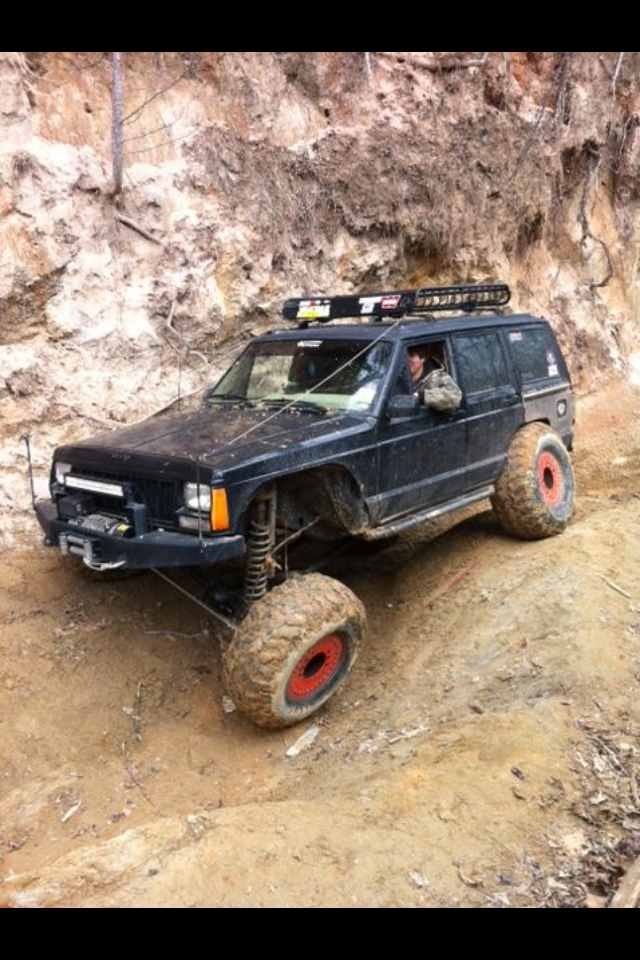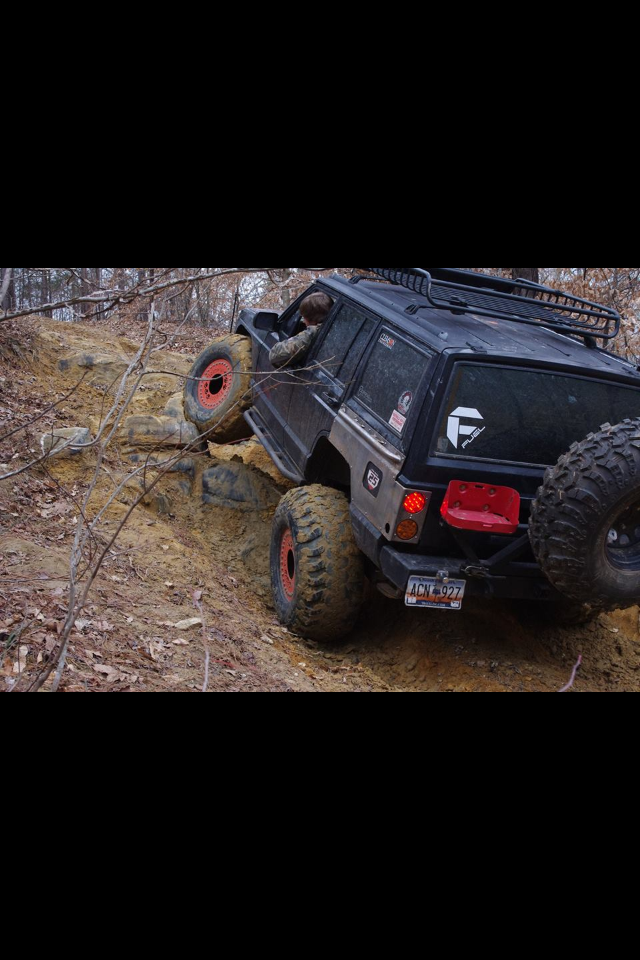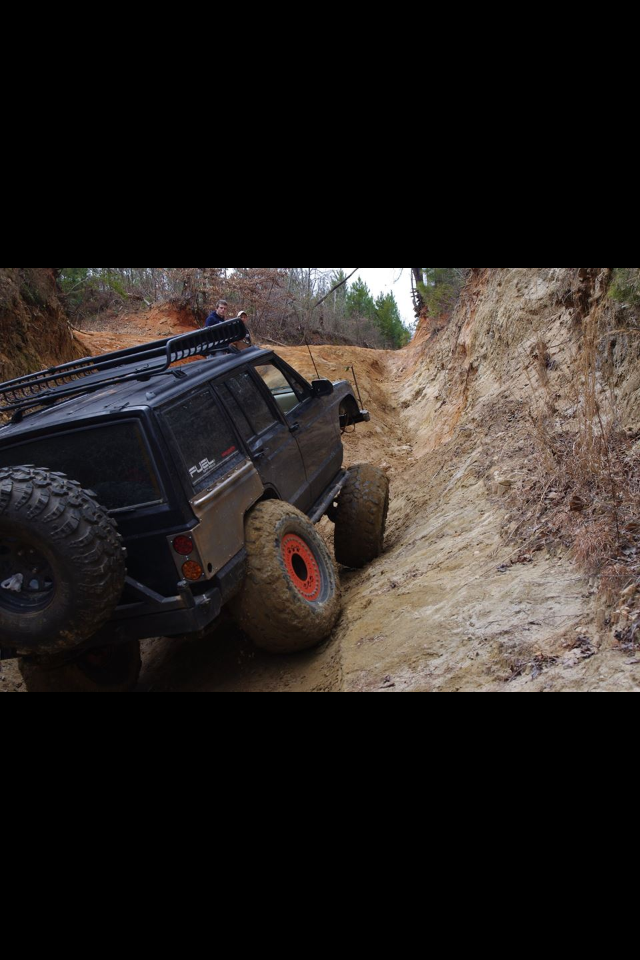 shot to the face!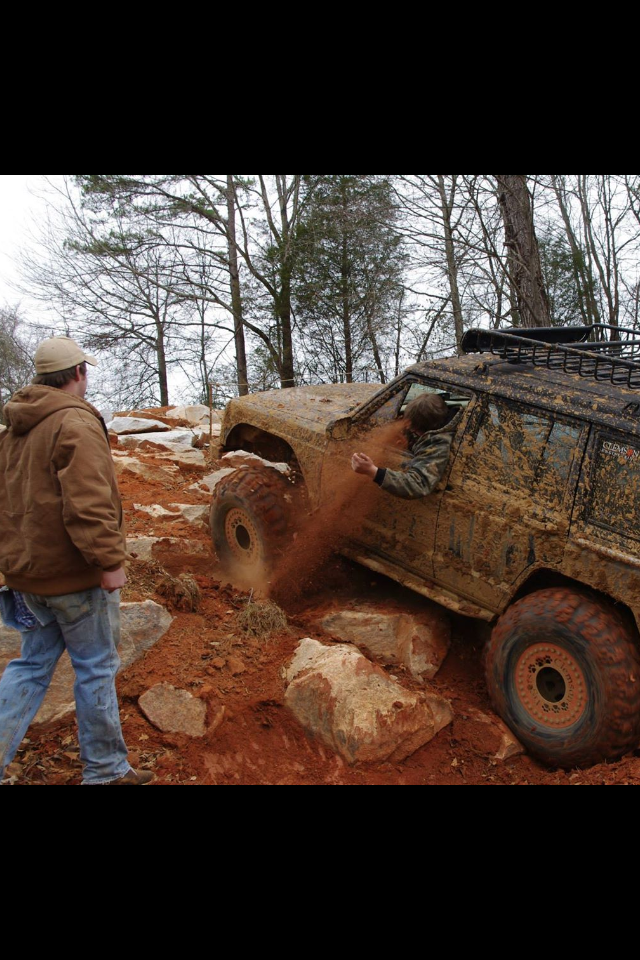 armor all finished up
[IMG]http://i1320.photobucket.com/albums/u531/cherokeecrawler25/8C1B9907-
00C1-4D81-9E6E-B8947200A9B6_zpszgqgijie.jpg[/IMG]
getting a little tippy on shipwreck at gulches!
damage from the weekend
had to get the ole push test to show me I wasn't about to go over
still was sketchy as hell!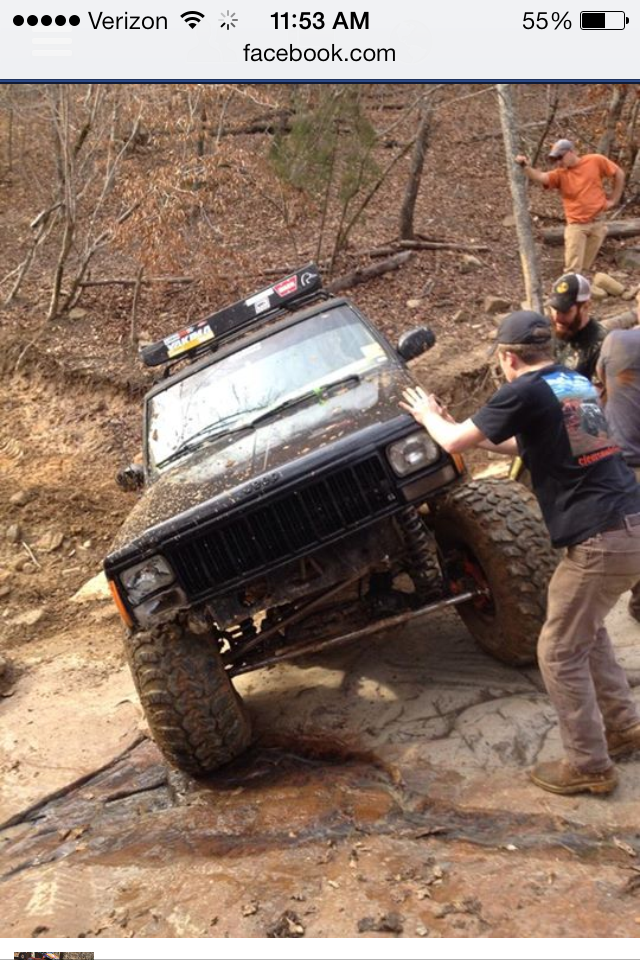 After the damage from gulches last weekend I had to replace my factory shackle boxes. I bought the no lift HD off-road engineering ones and am more than satisfied. Shackle angle is better and hopefully I wont have problems bending these like I did the factory ones with Rough country relocation brackets.
Factory Brackets Cut out
New Ones In
Floor Tie Ins
Also did the cut and fold on the lower quarters to get ready for the rear bumper im building in the following weeks.
Been getting a lot of work done on the jeeps over at the shop this week over spring break. Helping my buddy do his hp44/d60 swap in his xj and doing a list of things to mine, getting it ready for the beating it will take at Harlan KY this year for the OSCAR 3
Finished up my rear frame tie ins made from 3x2 1/4 wall box tubing. These will be that base for my rear tube bumper I will be getting done in the next few days. It bolts in 4 spots along the inside of the frame rail and also will bolt in two factory holes and the bumper will be welded to the outside frame rail under the quarters.
Heres where I cut out the end caps for the frame and bolted in the box tube
The drivers side was easy to weld nuts into because the tube had to be notched to reach the 4th hole and go under the filler neck hoses for the gas tank. The drivers side was not as easy because I did not not that tubing so I could not get to the nuts to weld them in the tube so I had to make a nut strip which was a PITA
Once I got those mounted I moved on to cutting out my front cross member to replace it with a hidden winch bumper from Off-road specialties.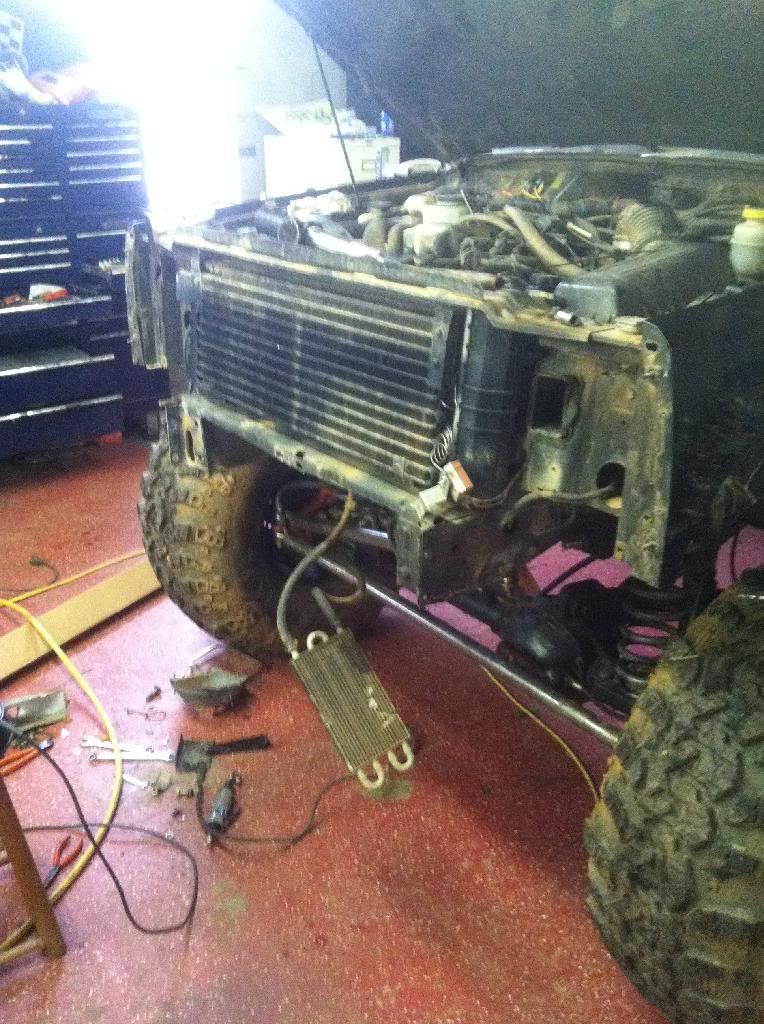 Mounted with no winch first to drill a couple holes on the passengers side.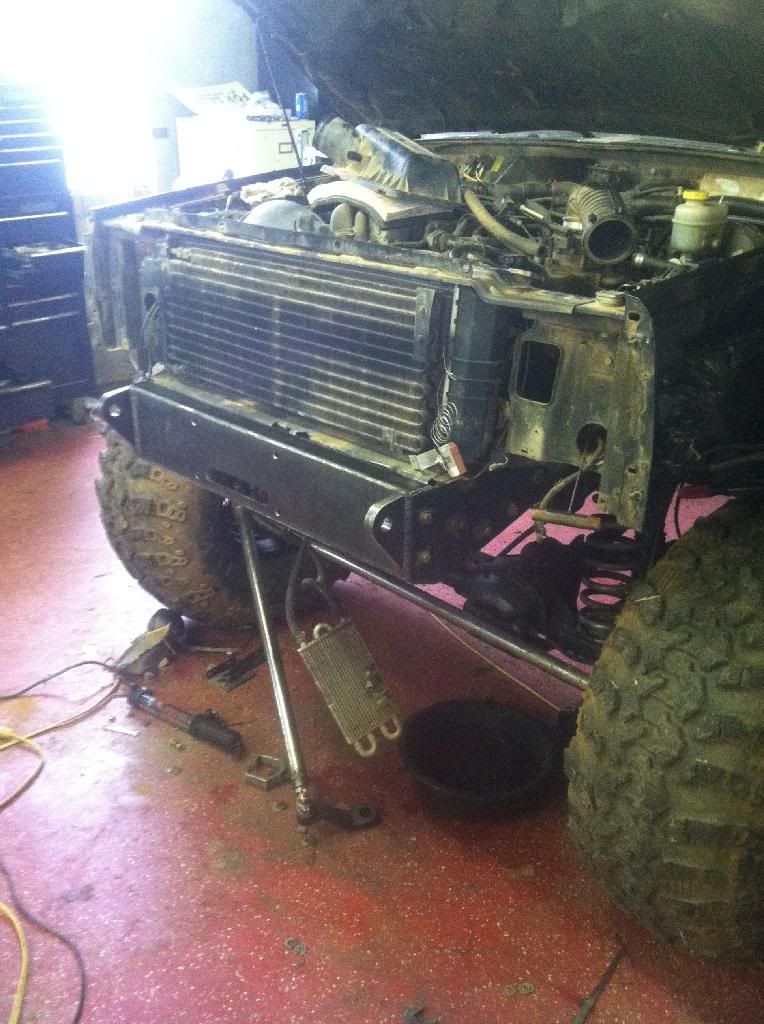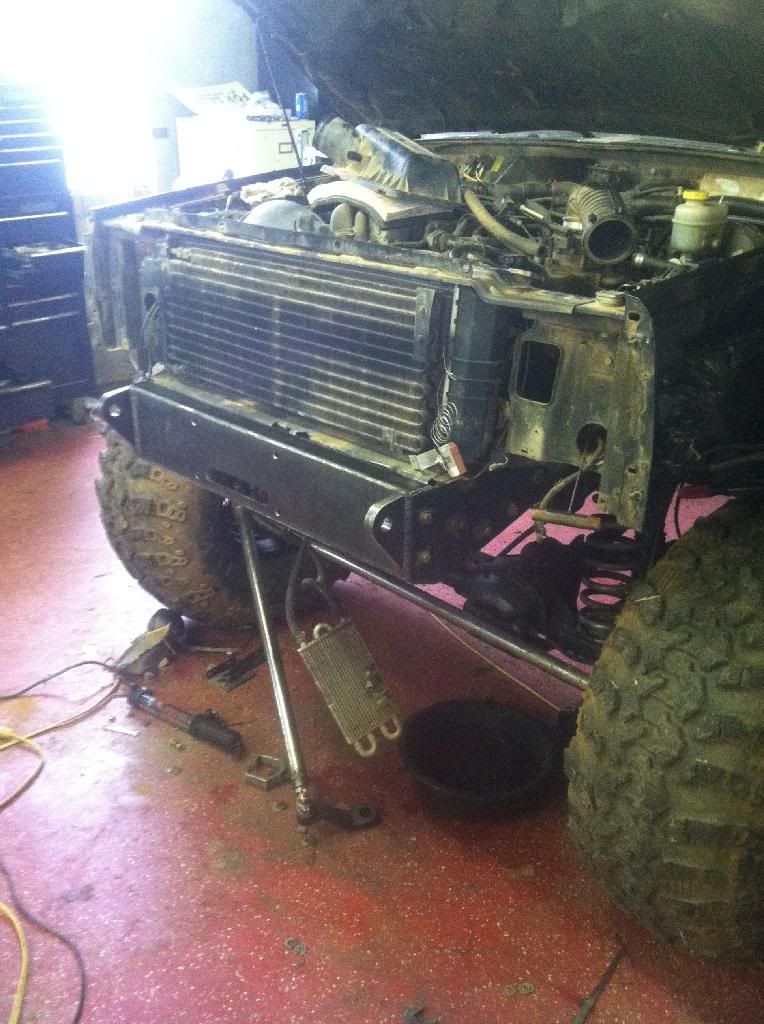 Much better approach angle.....
Once I get it finished up and painted I will post more pics. Also doing a steering box replacement which will be the 3rd... 1 stock and 2 Durango ones.
Also getting some fab work done on my buddys hp 44 he will be putting under is xj to go with his 3/4 ton dodge d60.
Getting brackets on today and tomorrow then hopefully will be locking, gearing, and installing this weekend.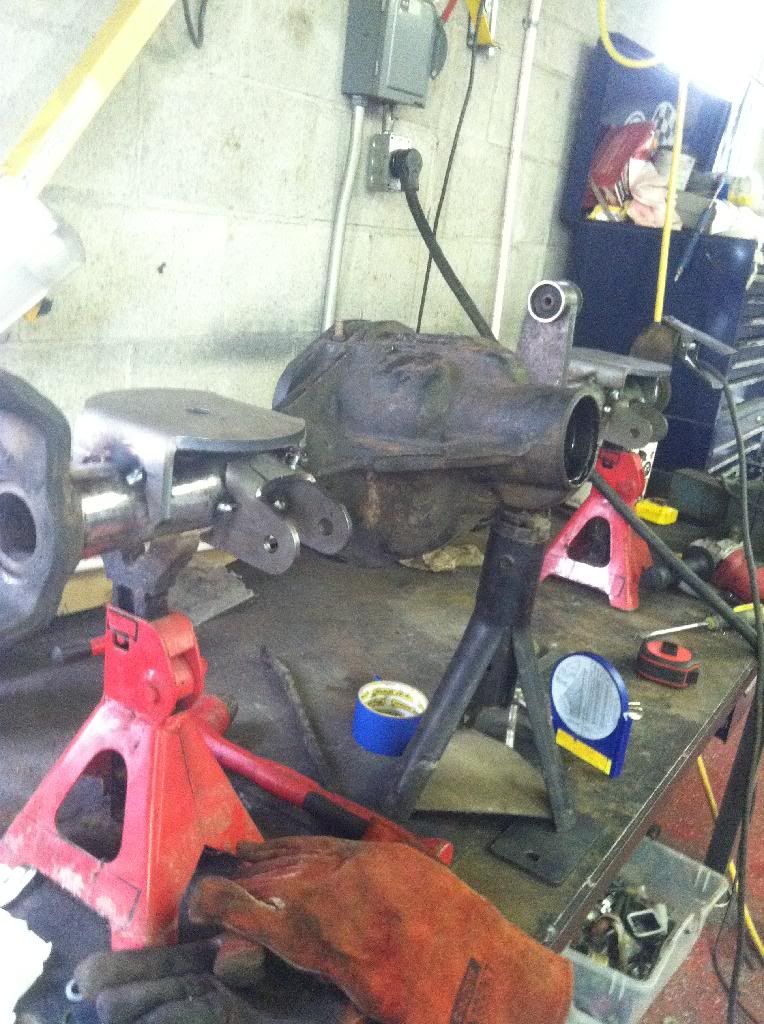 Currently Active Users Viewing This Thread: 1

(0 members and 1 guests)