Registered User
Join Date: Jul 2013
Location: lubbock
Posts: 165
"Bent" Jeep Build
---
Hey guys.. Just starting up a build thread for my jeep.
97 red TJ sport.. bought it in 99 with 60k miles, as of Thanksgiving day 2013 it has 116k Miles, and it's sitting on jackstands getting a few upgrades.. and the beginning of my dream vehicle.
My build starts with the bones.. and will move into cosmetics sometime in the future. So here's a stock photo of my beat up 97 TJ.
[IMG]
[/IMG]
It sat idle at my parents house for 7 years when I moved away. My dad drove it a few times a month just to keep everything working, and changed the oil.. etc. The bestop supertop that came with it when I bought it was still on it untill october 2013. That's 16 years. it had holes in it you could stick your head through, and the upper half doors where trashed 3-4 years ago. So it's been full on weather inside the jeep. Luckily it doesn't rain much in west texas.
About a year ago I moved back to my hometown.. sold my VW jetta, and decided it's time to fix up and drive the jeep.
I started with a new Soft top, sorry no pictures of that. Then I took off the dash and door panels and painted it all black with krylon fusion, and bought a basic Sony radio with a pair of speakers and got them wired up. The dash paint was a big improvement, since the dash was severely weathered and faded. Also painted the fender flares for now.. I will probably get metalcloaks later down the road.
Let's just cut to the goodies I ordered... and I'm currently installing over my thanksgiving break.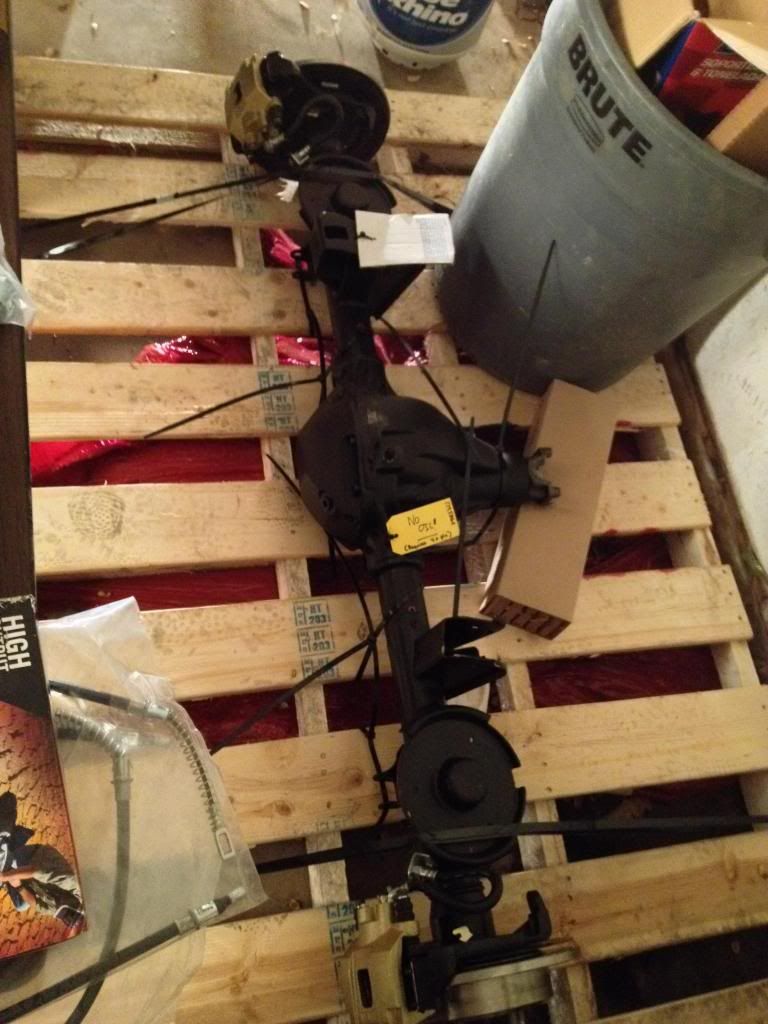 4" savvy lift with antirock and rear track bar.
35x12.5 MTR + kevlar
15" Procomp 7069 alloy wheels
Dana 44, chromolys, disc brakes, ARB, 4.56 gears
SYE + Tom Woods drive shaft
Fox shocks from savvy
Extended brake lines
I think that's it..
It's underway as I type this.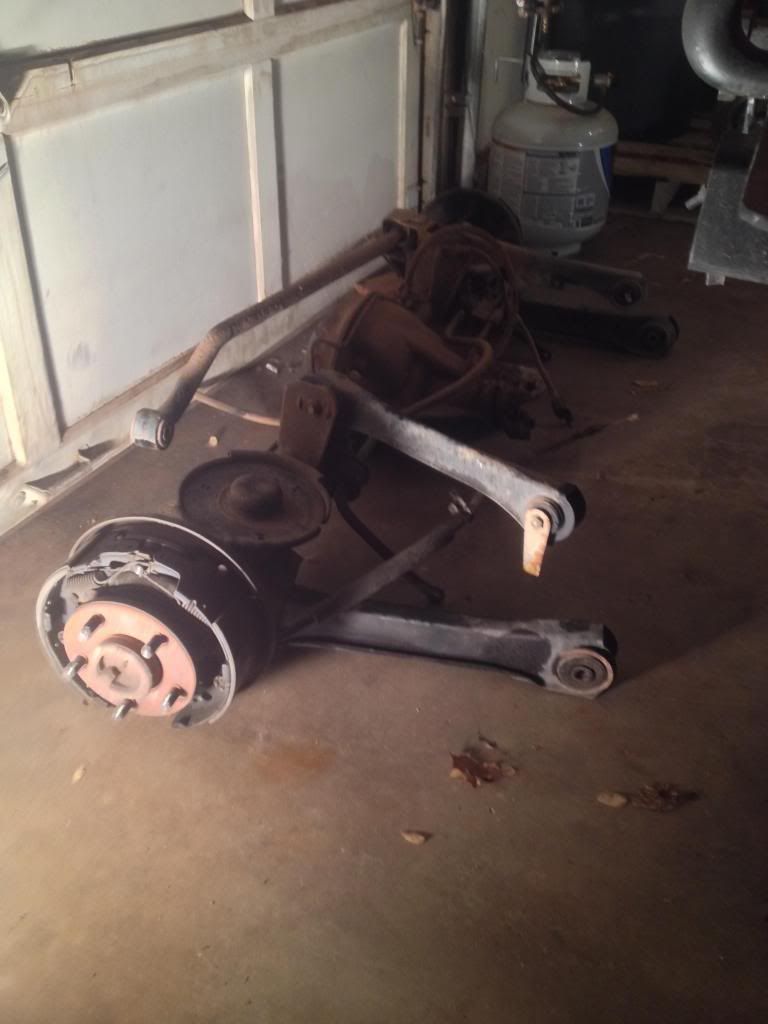 A few years of wheeling in a stock jeep has created plenty of "bent" components .. aka headaches!!
Registered User
Join Date: Nov 2001
Location: Eden
Posts: 5,715
That's a nice parts collection , and its going to make for a nice looking rig when your done .
---
Free stickers and picture hosting at Jeep-Owner.com
Some progress being made, got the rear done, working on the front now. I cant put on the 35s cause it wont fit through the garage door, taller than expected.
Ok.. Lift is done.. and I pushed it out of the garage on 30" tires.. then mounted the 35s in the dark. HOLY CRAP.. it's huge!! I didn't measure before. But I just measured the ground to skidplate.. it's at 20". From the ground to the edge of the body below the door is 29". The wheel well gaps are big too.. didn't measure yet. The suspension is really stiff.. I can jump on the bumper and only get it to move maybe an inch.

Its not drivable yet.. I still need to bleed brakes, fill up the transfer case and rear differential, check all my bolts, and grease all the JJ's and bolts, and put in the drive shafts and adjust the angle on the rear drive shaft.

Will it settle in some?
It's driving! lol. I love it.. I think I crapped my pants when I first put the 35's on and stepped back to look at it. Way cool, I've had this on my mind for 10 years =)
Here's some dirty pics I took today.. we have been dealing with ice/snow here in west texas. Should melt off on Sunday so I can get it cleaned up.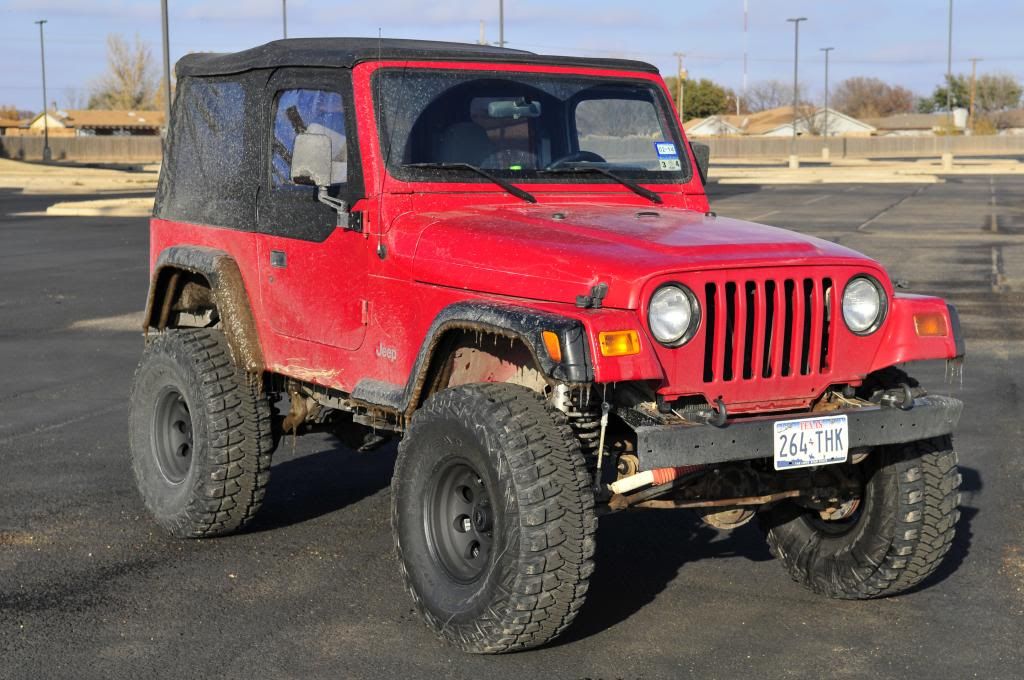 A few fixes this weekend.. idler arm pulley bearing is out, new serpentine belt, new seal on the transmission output shaft, new front passenger wheel bearing hub assembly, and a ball joint on the same side front axle knuckle. It's kind of a waste since I'll be buying a new front axle soon, but I need it to be safe to drive for about 2 months untill the front axle comes.
Just thought I'd update this, I haven't done anything new to the jeep except paint the frame, and replace the radiator that started leaking at 117k miles.
I'm loving the lift so far, but I've discovered new issues. My tie rod makes contact with my sway bar disconnects. And I have a knock/clunk sound when I take off, prolly a loose bolt somewhere.
Also, I went wheeling.. but only in 2wd.. and my jeep performed amazing with the rear ARB. Can't wait to get a new front axle and have 4wd again! Anyhow.. a few pics below. I mostly took pictures of everyone else's rigs. But there's a couple of mine.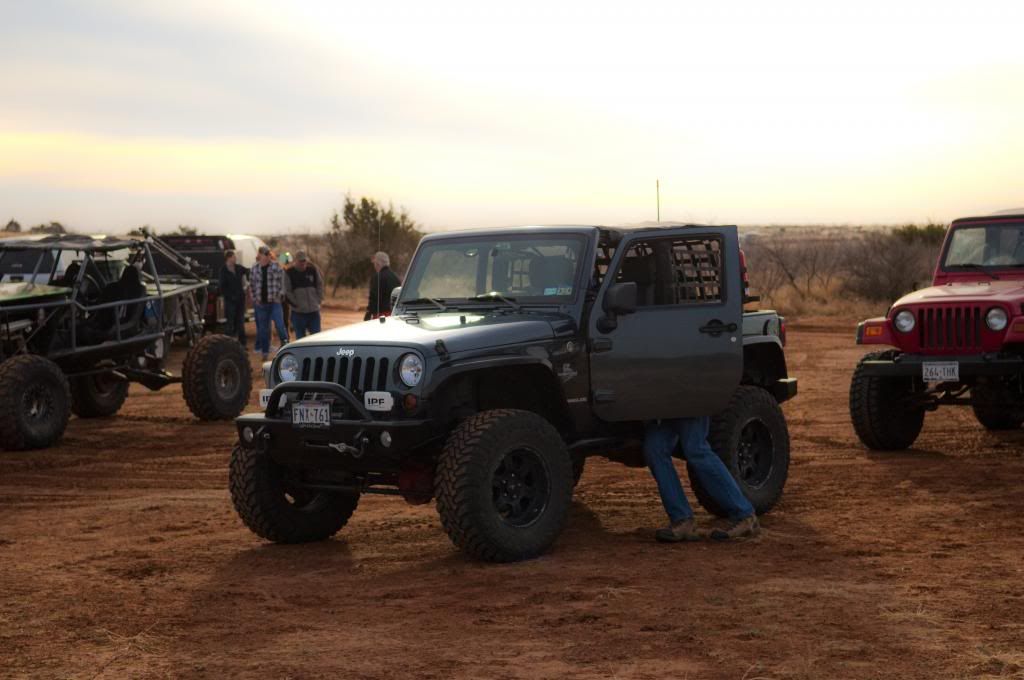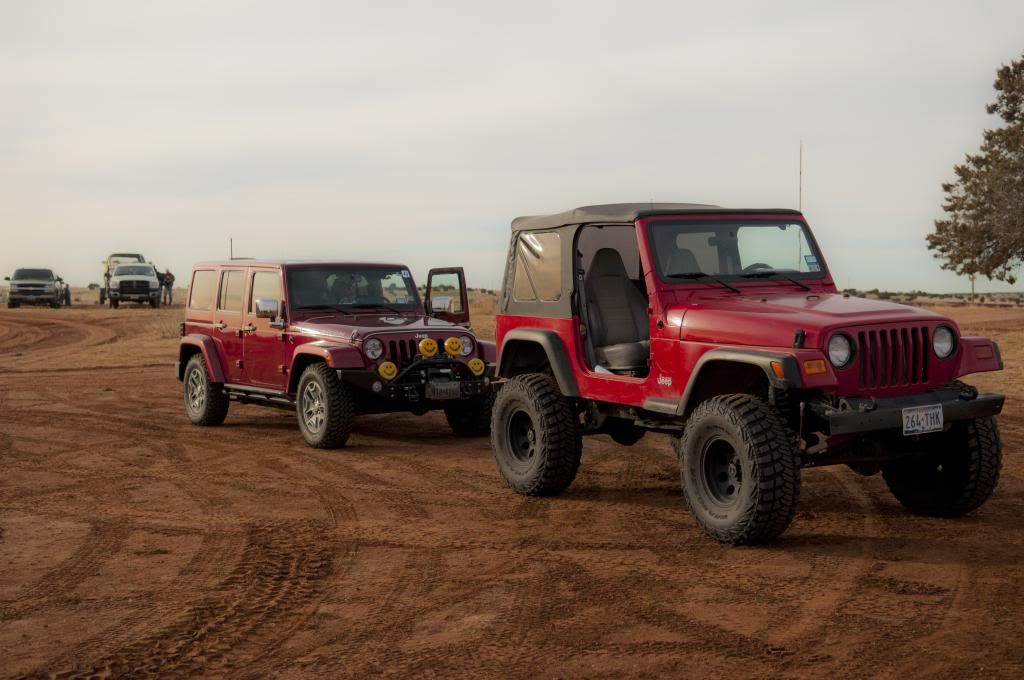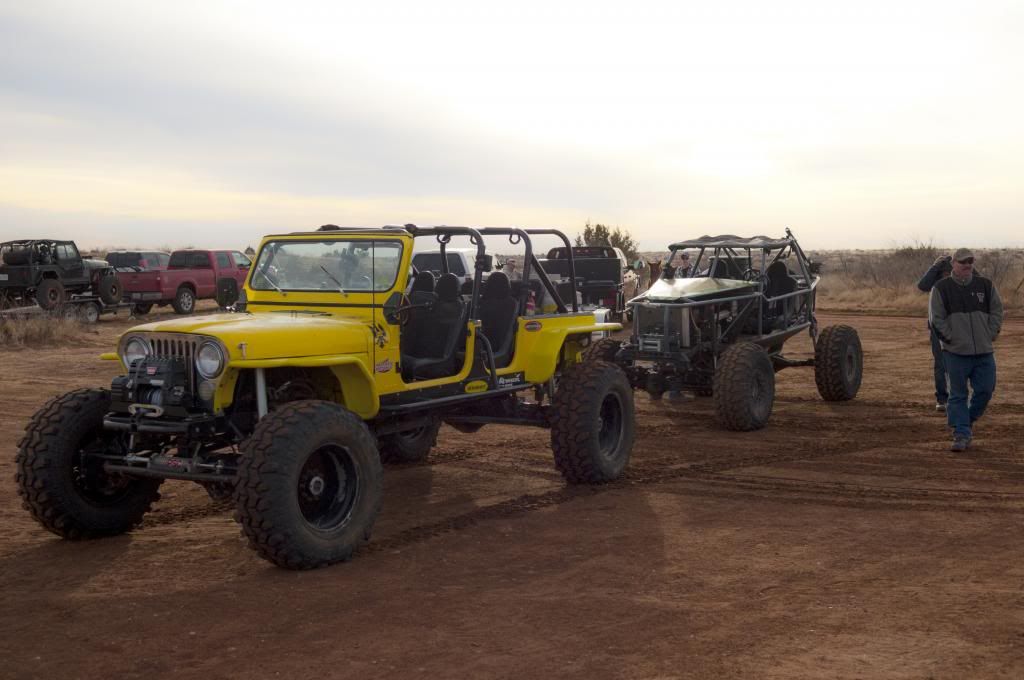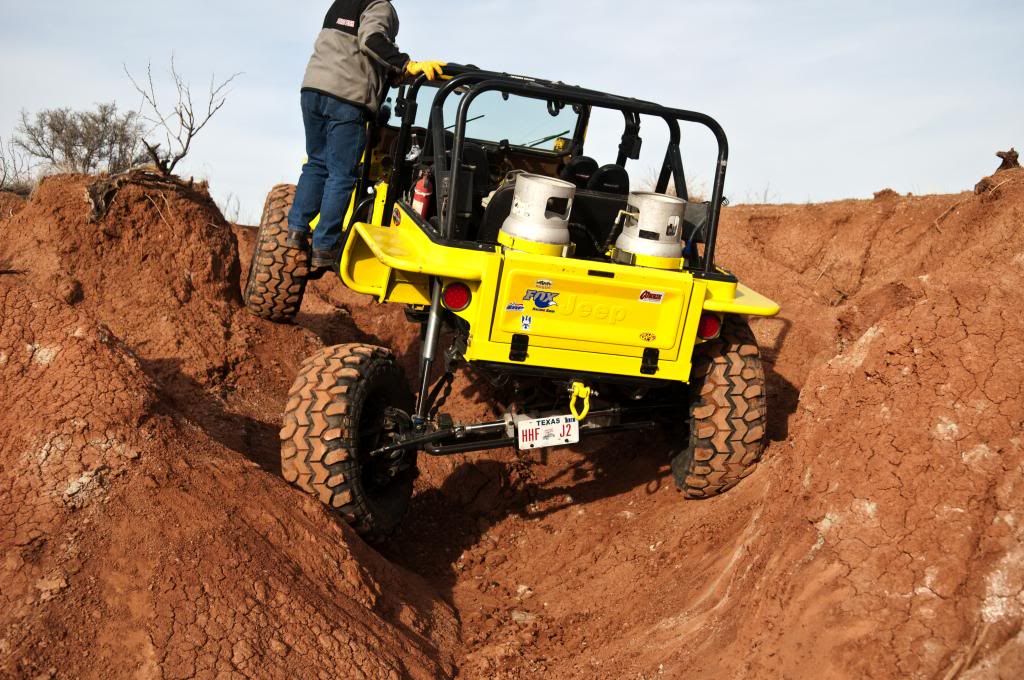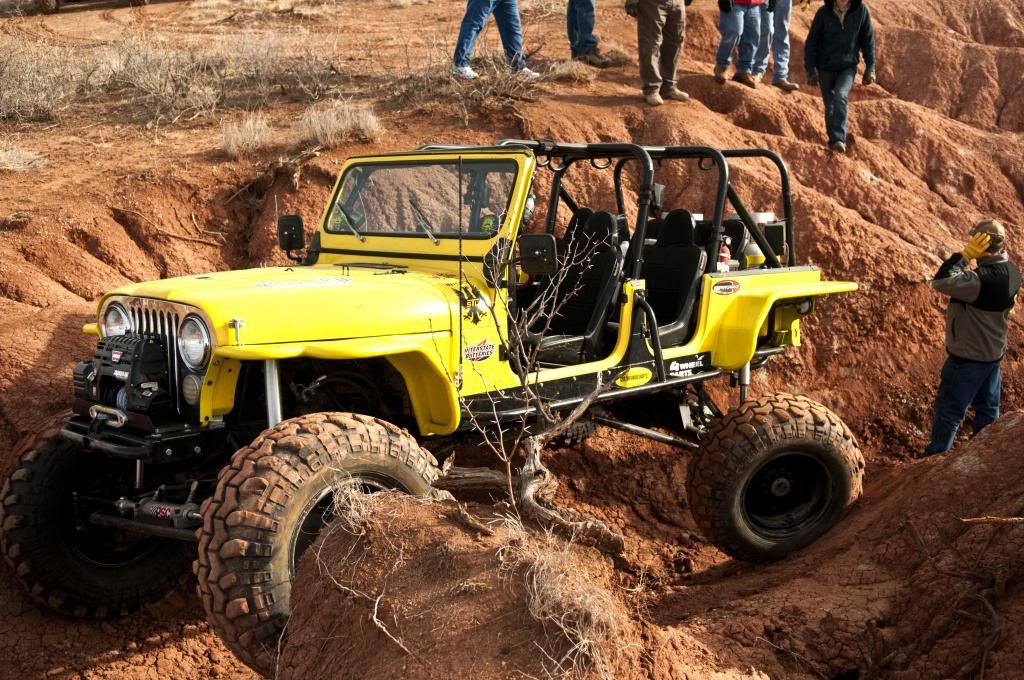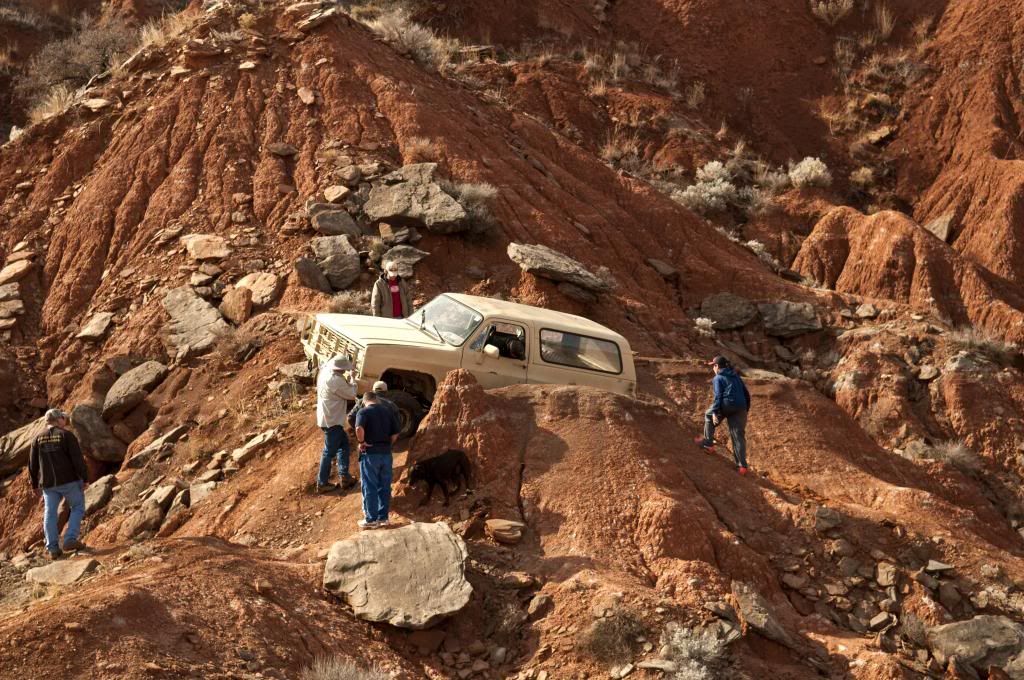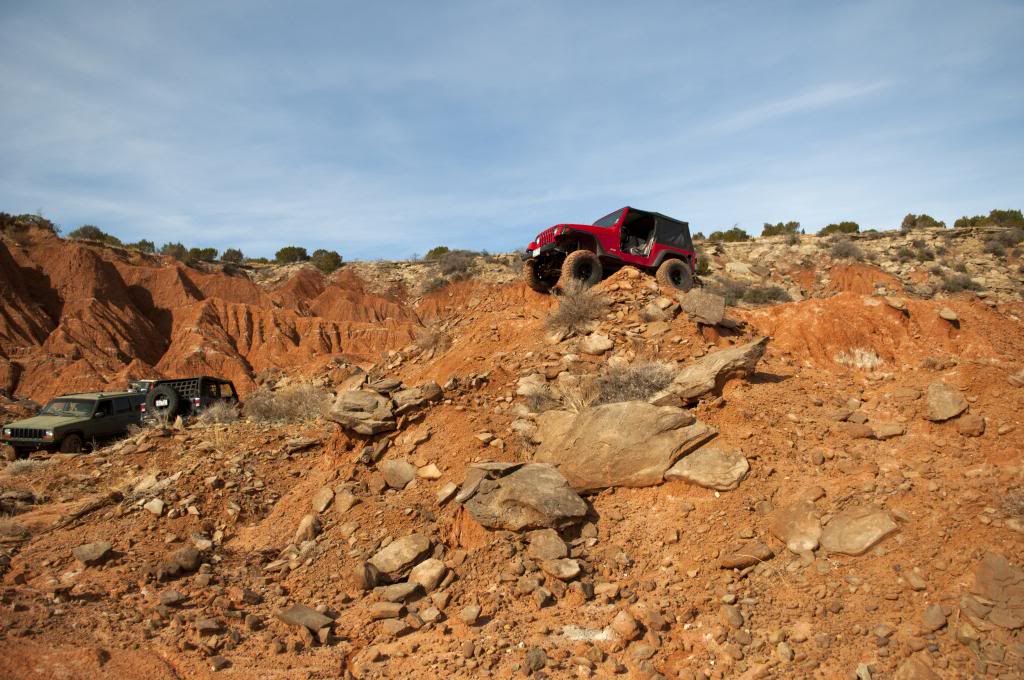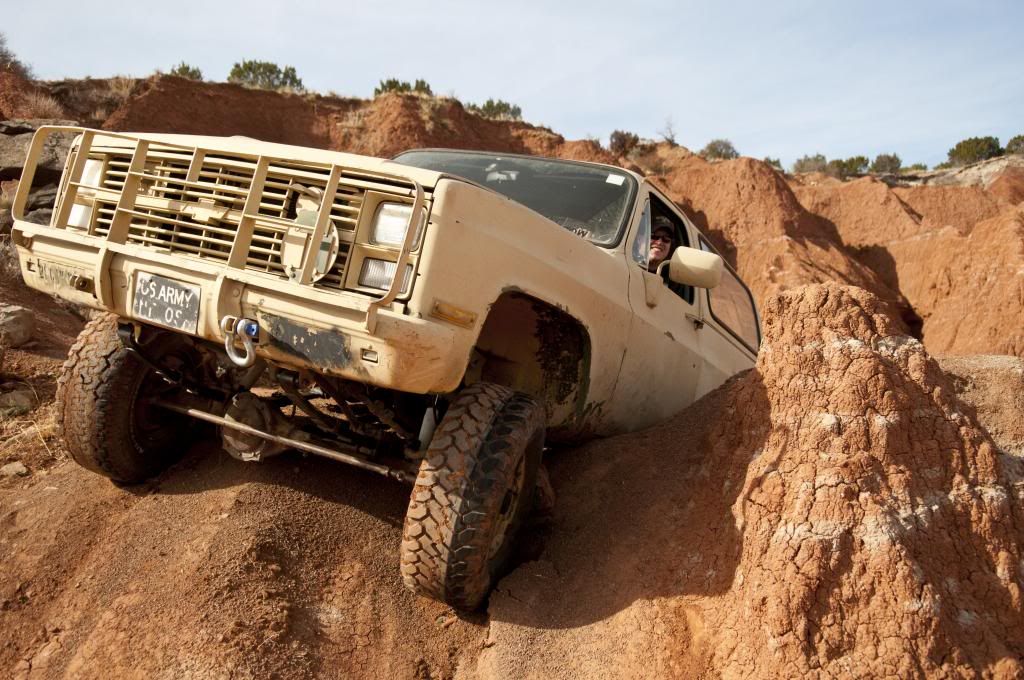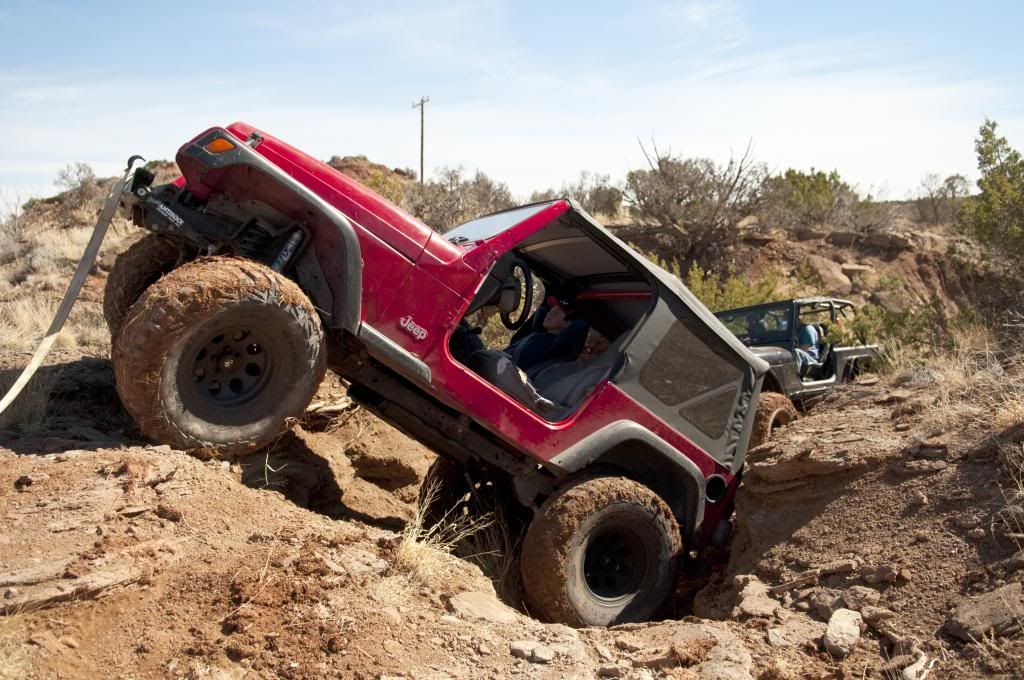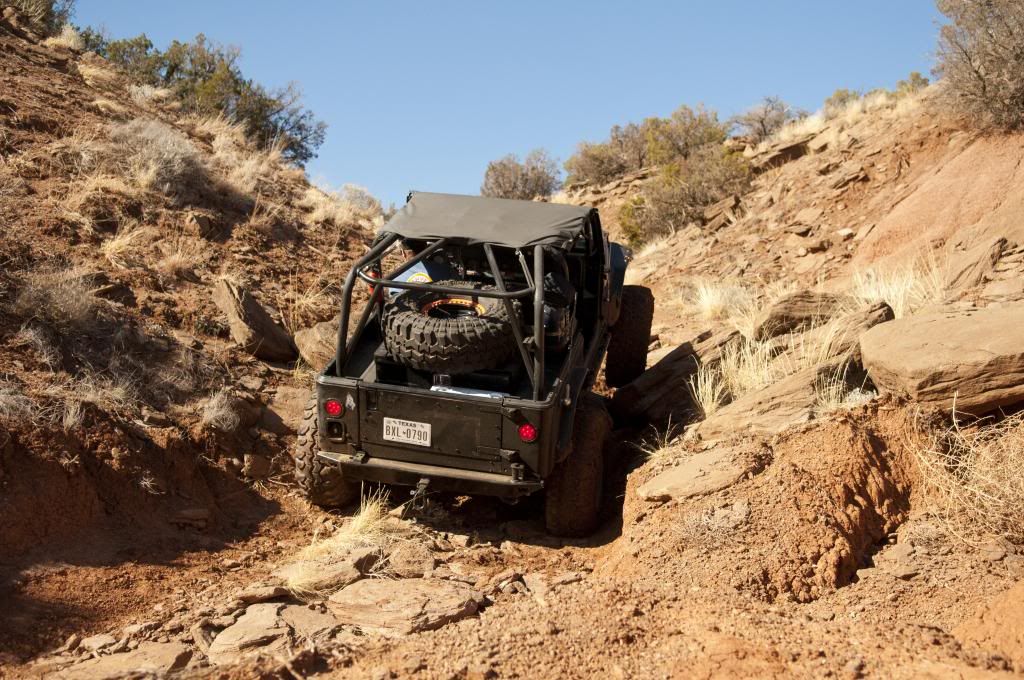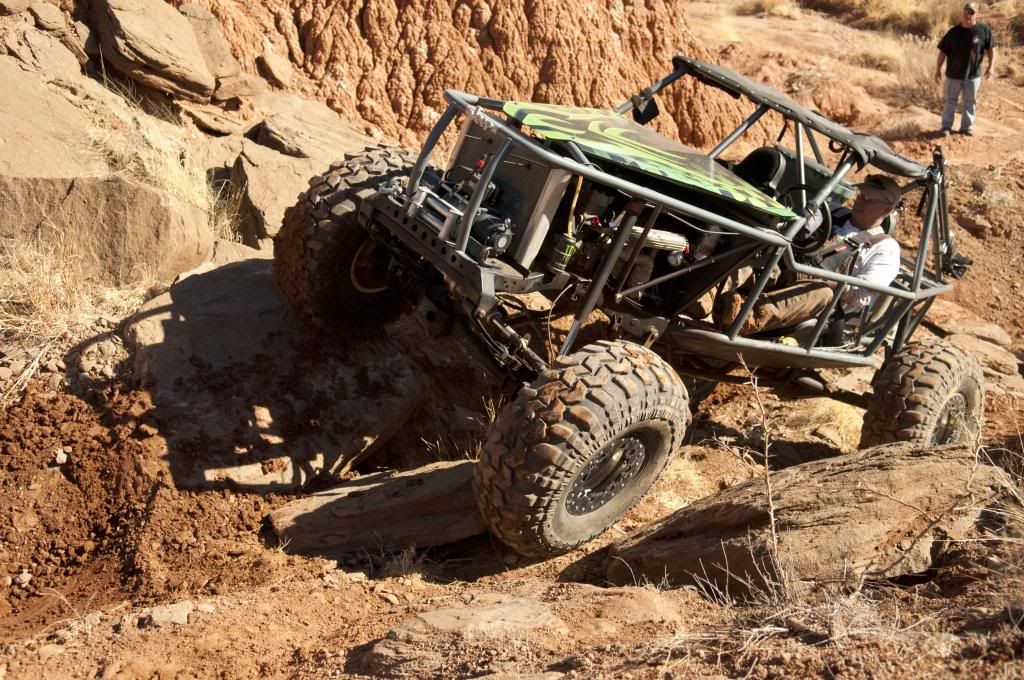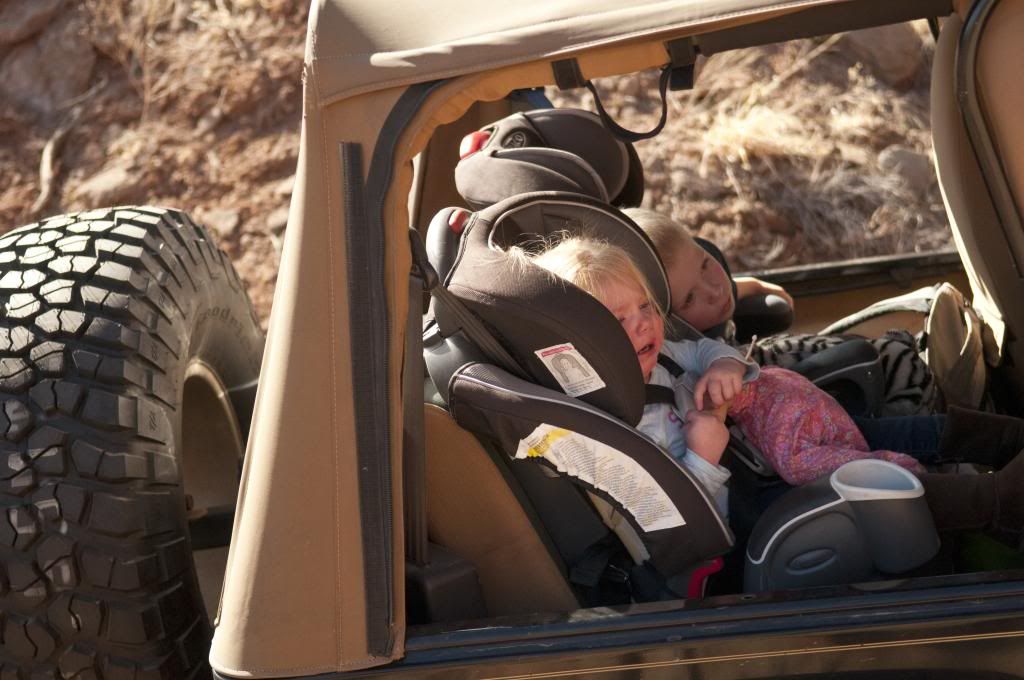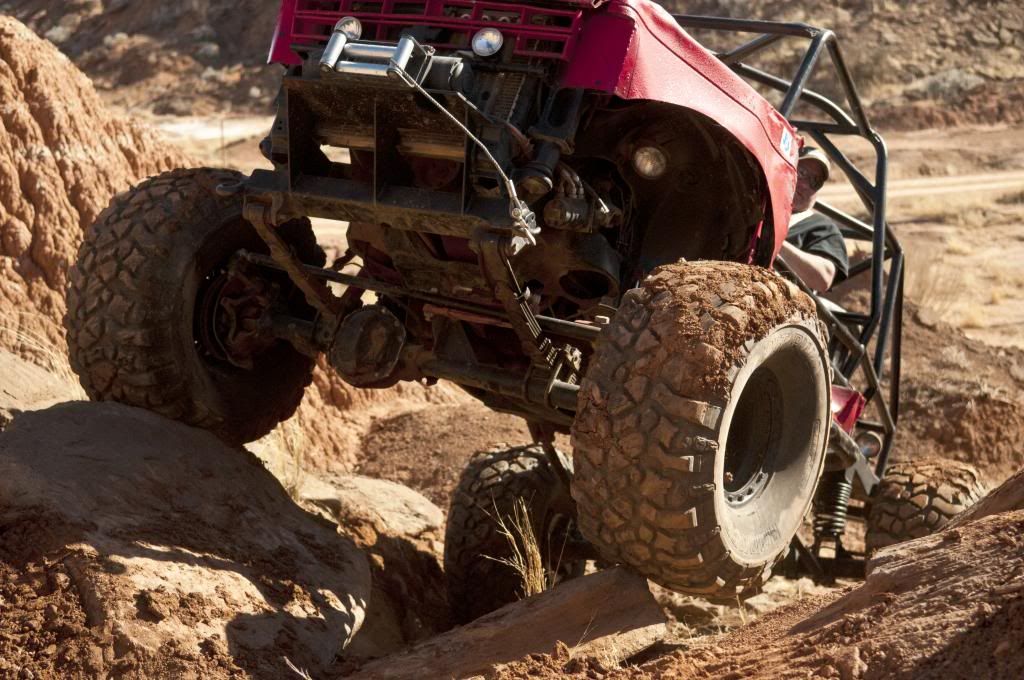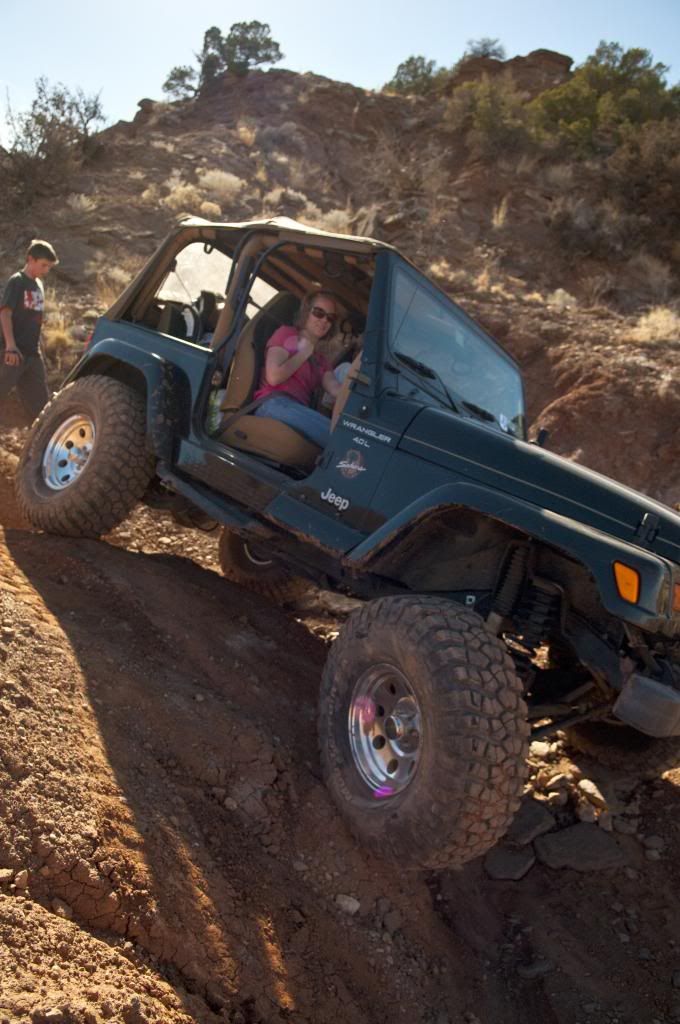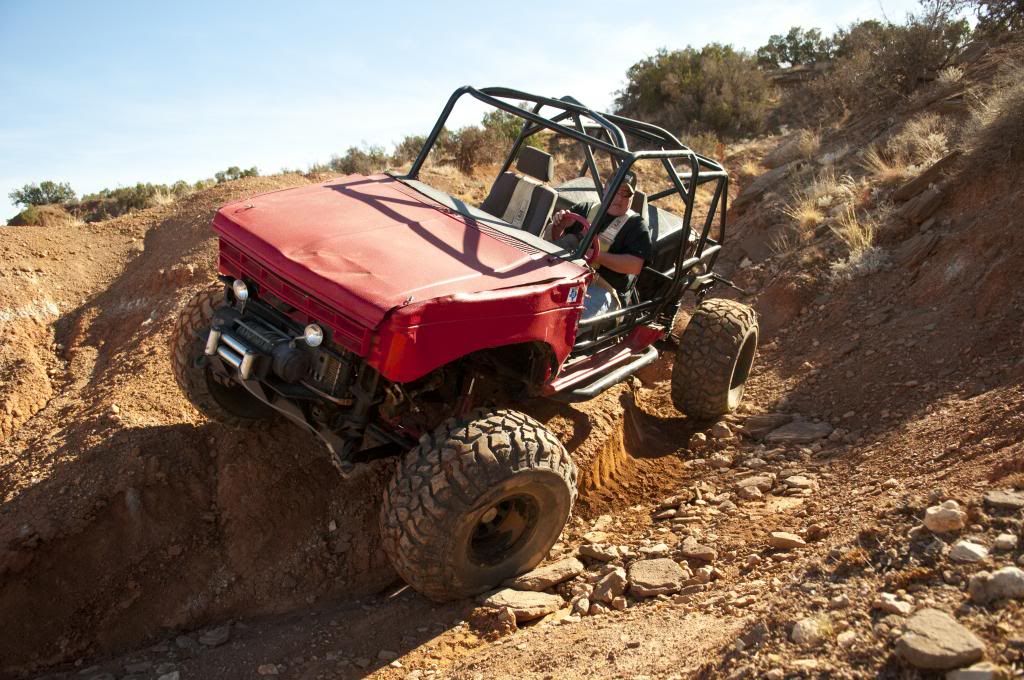 Registered User
Join Date: Jul 2008
Location: FL
Posts: 3,735
Looks like fun!
I've done some 2wd wheeling briefly a few times....& fwd mode on rode for a while.
Was that the first trip with the lift & tires?
Edit: was someone wheeling a horse?
Sent by a messenger bird
Quote:
Originally Posted by
jeepwrangler97
View Post
Looks like fun!
I've done some 2wd wheeling briefly a few times....& fwd mode on rode for a while.
Was that the first trip with the lift & tires?
Edit: was someone wheeling a horse?
Sent by a messenger bird
Yup.. first time with the lift, my last time out was 8 or 9 years ago.. and stock.
The land is private land.. the ranch owner has a couple of horses.. we were making fun of that LJ... 1 extra horsepower, hook up the harness! Super friendly horse.. he actually came over to scratch his butt on the front of that LJ.
The mud hole was from the main water line to the ranch house, it had a slow leak and was slightly muddy there.. when someone ran over that spot.. they sunk in and broke the line.. it was PVC.. so easy fix, but took all morning to get the water shut off and get it dug out so we could work on it.
I was impressed with the stretched yellow CJ on 44's. 3 rows of seats! Unfortunately he broke a rear steer component on the first obstacle.
Registered User
Join Date: Dec 2011
Location: Lubbock
Posts: 243
Nice TJ! In that first picture your yard looks way to green to be Lubbock..
Registered User
Join Date: Jul 2012
Location: fort smith
Posts: 115
nice jeep! what are the future plans?
Quote:
nice jeep! what are the future plans?
Future plans...
-Front axle.. still deciding.. maybe Dinatrac 44 with ARB.
-Rock sliders, corner armor, new fenders, can't decide on a brand.
-Truck lites up front, flush mount LED tail lights.
-Bumpers front and rear with spare carrier, Warn winch
-Mastercraft dirtsport adjustable suspension seats
-new paint job
-Interior bedliner, Raptor liner
-new roll cage
-upgraded steering, and black magic brakes up front
And lots of little stuff.. grab handles, speakers, CB, on board Air, tuffy lock box under driver seat.. it's never ending isn't it?
And if I ever finish the jeep.. I'm gonna build a small overland type offroad camping trailer to pull behind the jeep. Love camping, and fishing.
Currently Active Users Viewing This Thread: 1

(0 members and 1 guests)