Well I am leaning toward swapping in the stock pitman arm then removing the Nth part and upgrading to the Currie TB. Hope it's worth the coin, still gonna make some calls to Savvy and Currie but looking forward to some positive feedback so I can pull the trigger on the purchase.
Installed my MPAC rack today, looks great and is very functional!
Top pack sports my winch remote, the orange pack is my medical bag
Tailgate closed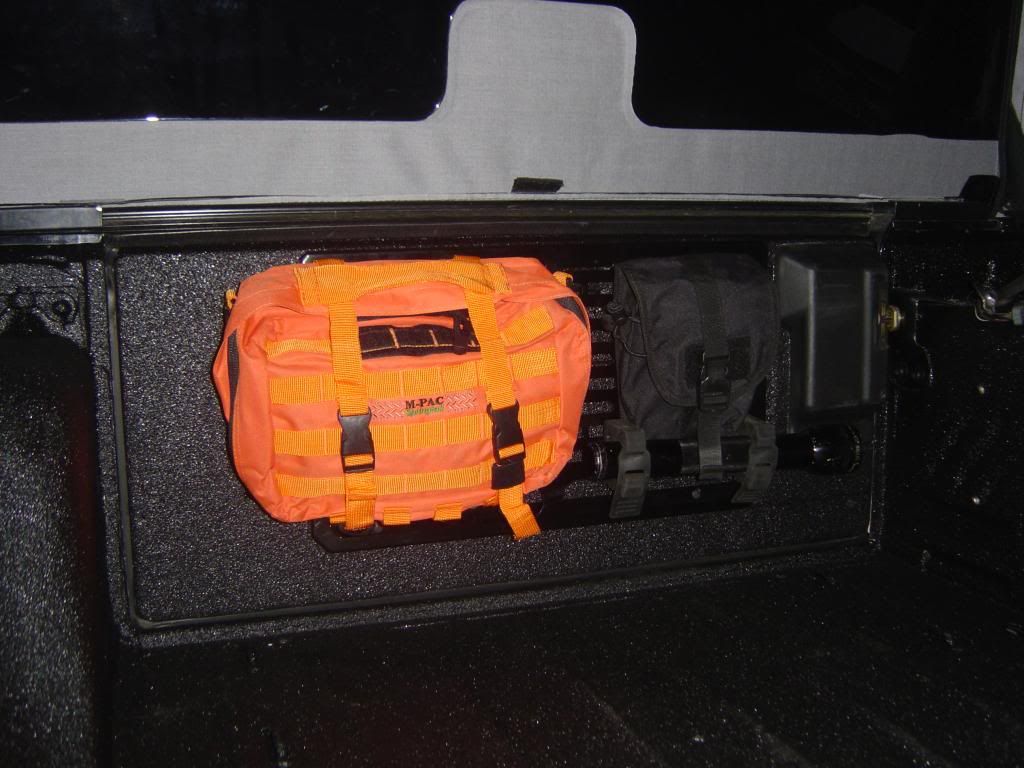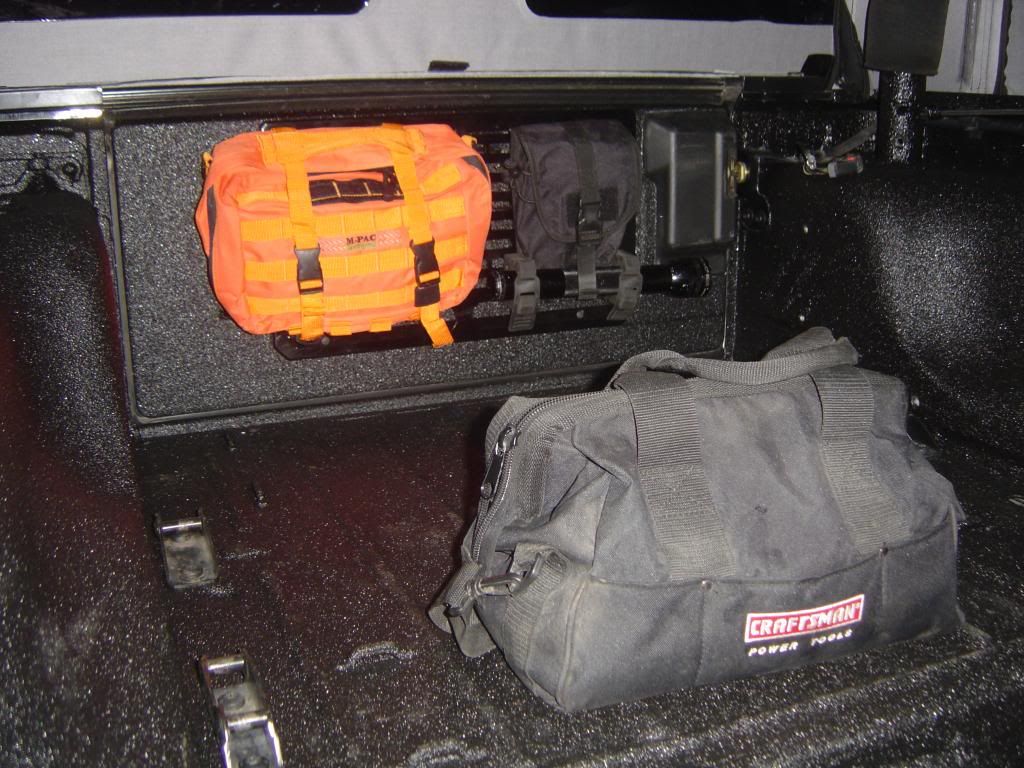 Side seat pack, fits perfectly for small quick access tools that I use often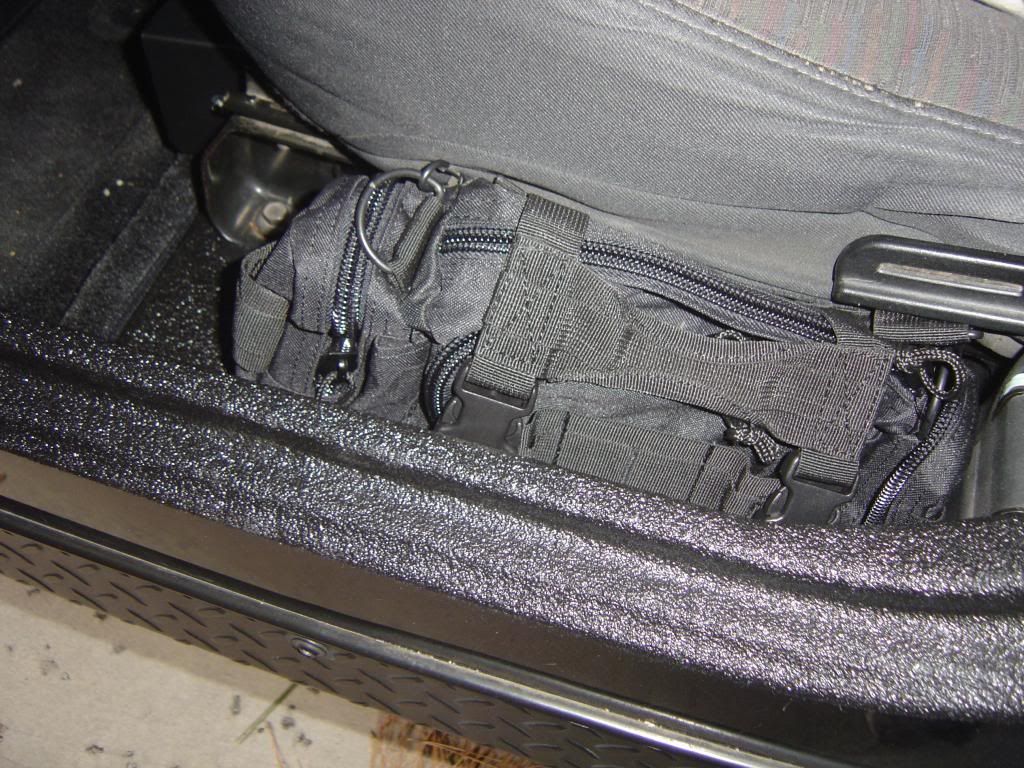 And finally my door packs, they are very handy and fit perfectly allowing the door slots to actually be functional.
*Organizing the rig was my goal with these packs, easily accessible and efficient, very happy with the look. Ordered the Recaro seats today in black Leather, they should be here in 4-6 weeks!
Rant on
On another note, 4wd Hardware sent me the wrong color rear Nifty Catch All floor mat and I had it immediately sent back (before the UPS man left my front porch). Looks like the total time to get the part back and correct will be five weeks after the original purchase date. I'm not too happy with 4WD Hardware right now, I know mistakes happen but how they have handled the swapping out of the correct mat has been not only frustrating but they have really pissed me off with their aweful customer service.
Rant off