Quote:
Originally Posted by
smartt
What are you running for a sound system? Head unit? and what are you using to power those speaker pods? Just curious cause my stereo needs upgrading soon
Alpine unit with Focal Polyglass speakers in the dash pods (CVX 100) and in the JeePods on the roll bars (CVX 165). Alpine PDX 5 (75w x 4 RMS + 300 mono) pushing the highs. I have a JL HD 750/1 mounted inside pushing the Alpine SWR T10 Sub both located in the Slimline Console which is far too much power but nice to have the option of pumping it up. Stinger wiring throughout so I included a few pics...
Pictured below is my rebuilt 4.0 engine all that's missing is the Premier Power Welder which has the tray already mounted. Motor is Hesco parts with HP oil pump and cam with Banks header and exhaust.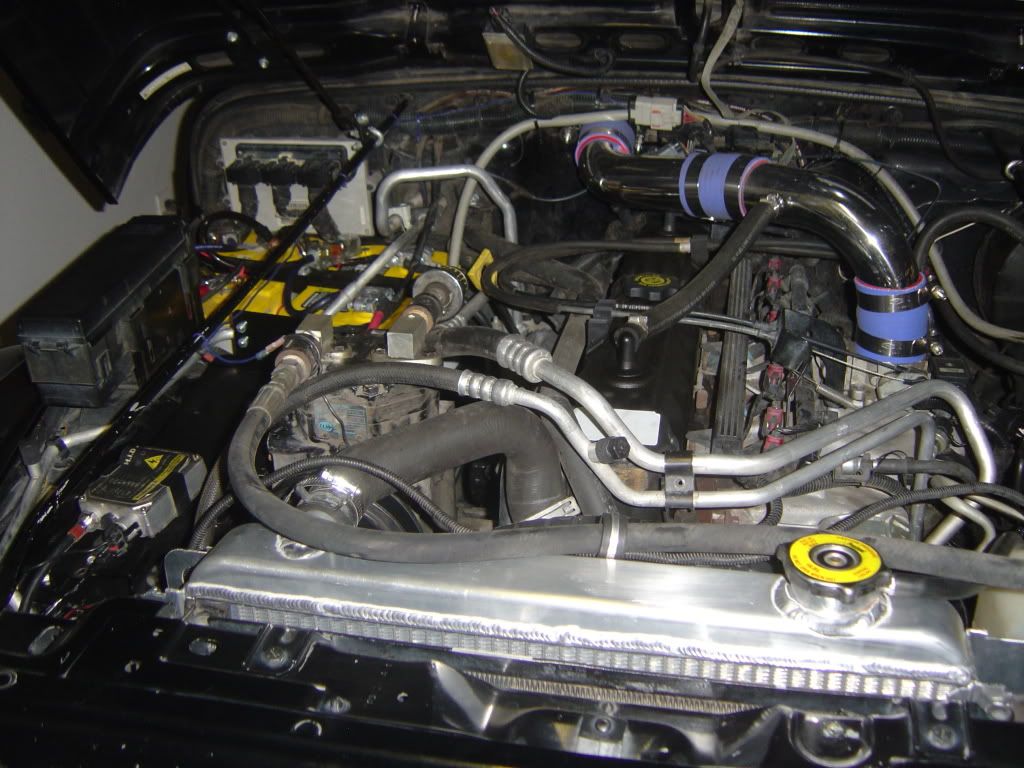 MCAI just installed last night and today.
Both Pods contrast Lt Khaki Metallic on the drivers side and Dark Slate Metallic on the Passenger side.
The Slimline Console, Alpine Sub paired with a JL amp.
Still need to build the locking top.