Almost forgot.. I upgraded to Focal Polyglass 165cvx speakers in the pods. WOW is all I can say, at 75w RMS they scream!
Poser shot in a set of unfinished pods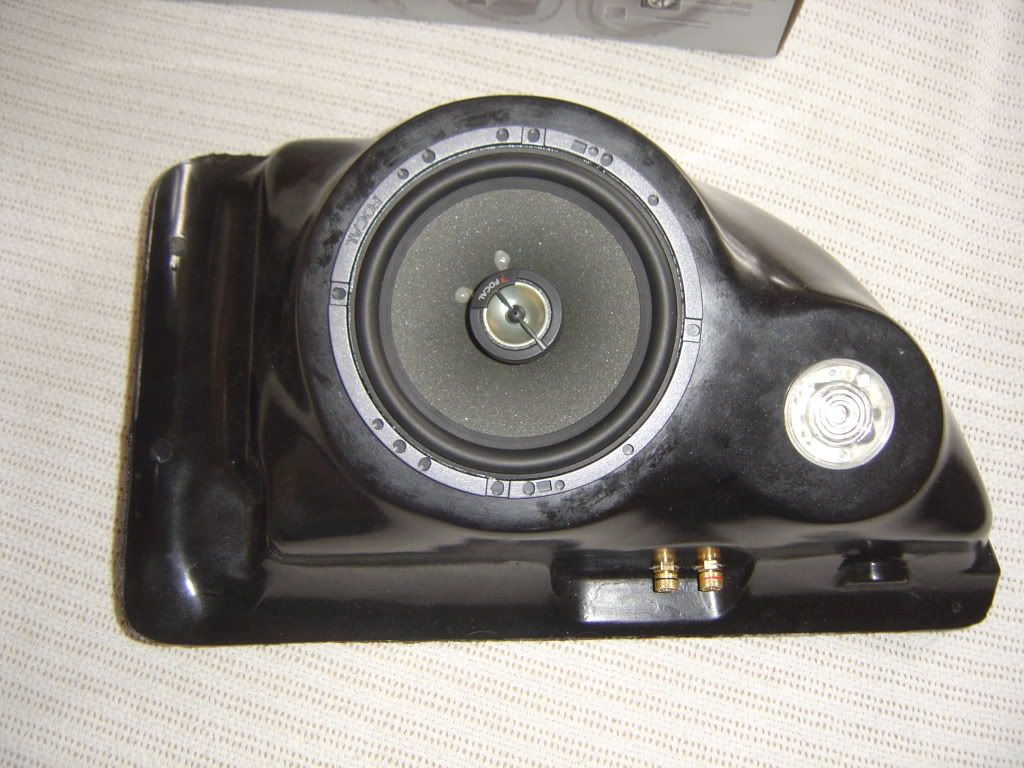 Also had to rebuild the 4.0 motor... errr! Noticed issues starting at 30K miles but none of the dealerships could figure out what was wrong. After a parts chase and then a no turning back point I became sorry I didn't cut my loses around June 2010 and do the V8 (one of those wish I had know).
Rebuild took place eight years into ownership (bought her brand new) @ 114K miles. Installed new Hesco cam shaft, high volume oil pump, lifters and entire valve train. Also last June she got a Centerforce clutch, Banks header to go with the Banks exhaust.. oh and the aluminum radiator happened to go in around that time as well.
All that money on the engine rebuild I should throw on a Hoodlift! AEM air intake to be replaced with a MCAI as soon as Mac has more produced.
Old cam shaft (not bad after 114K, might as well while I'm doing the rebuild)