continued...
Alpine stereo along with plug-ins below and air guage w/switchs for OBA and Swayloc activation
Alpine PDX 5 Amp puts out 75w x4 RMS plus an additional 300w RMS mono
Sierra Mountain Enterprises Jeepods house 6.5" Focal Polyglass speakers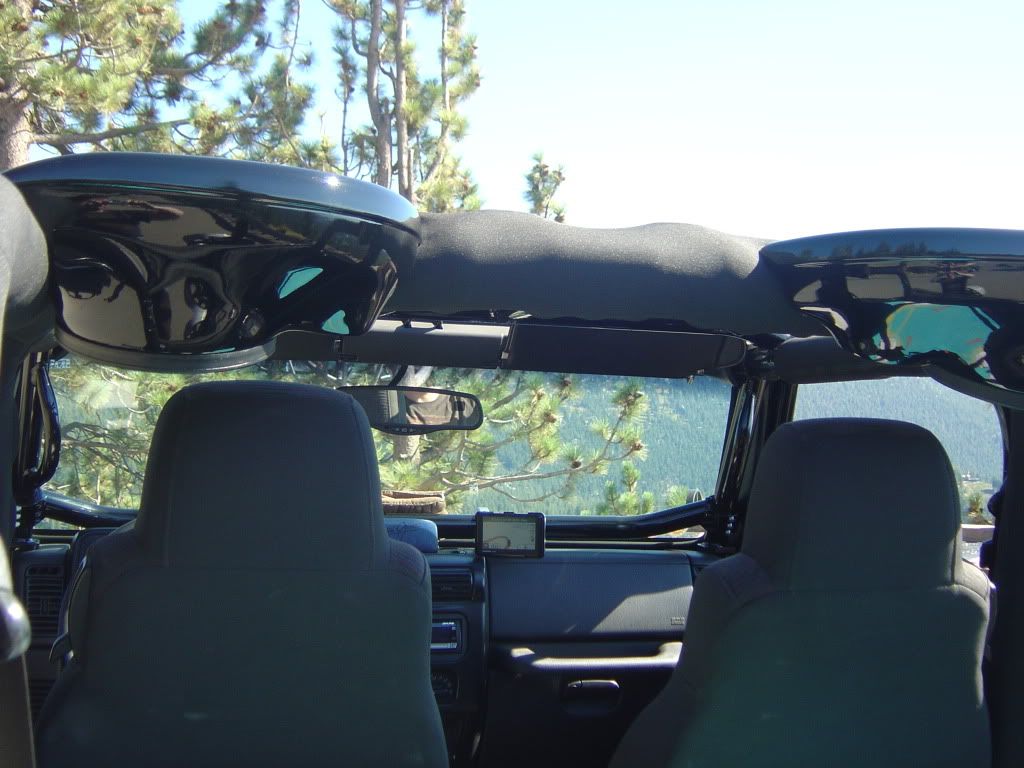 LED lights in em too
Rock Hard cage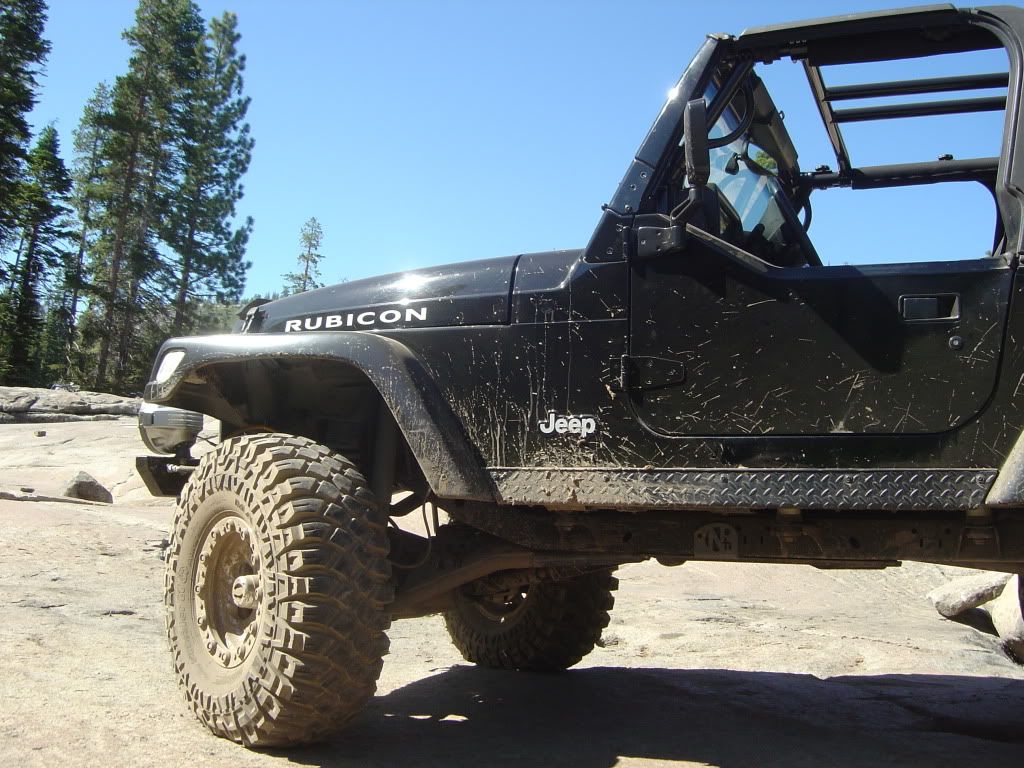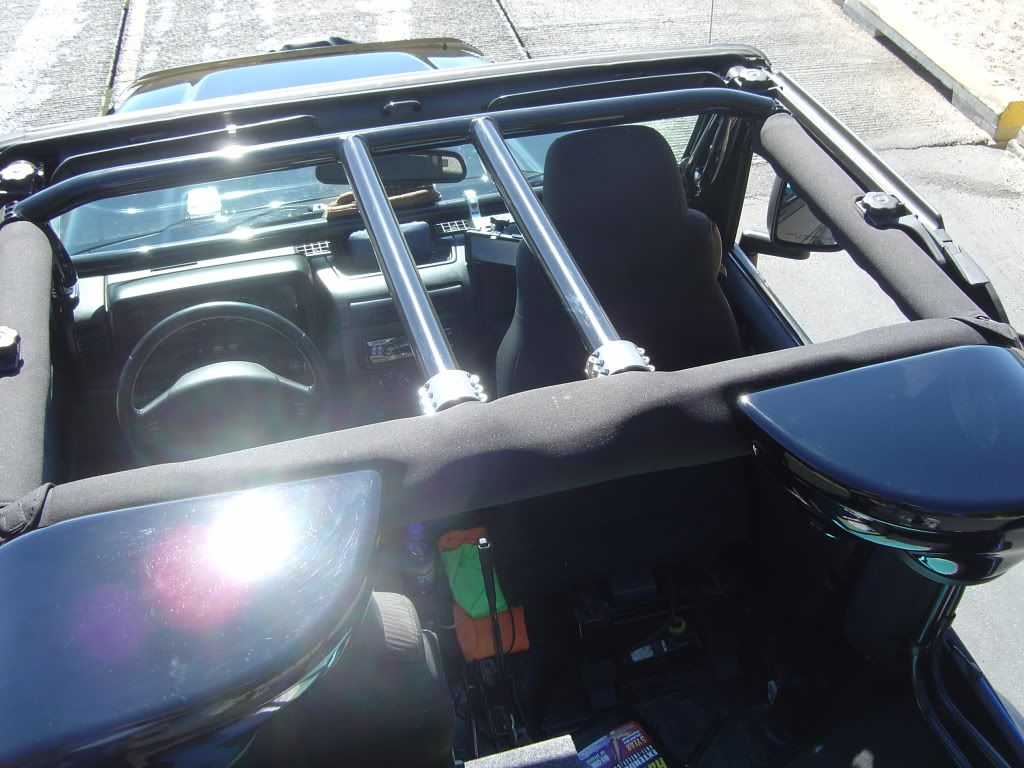 Both front and rear bumpers are the air reserve for the OBA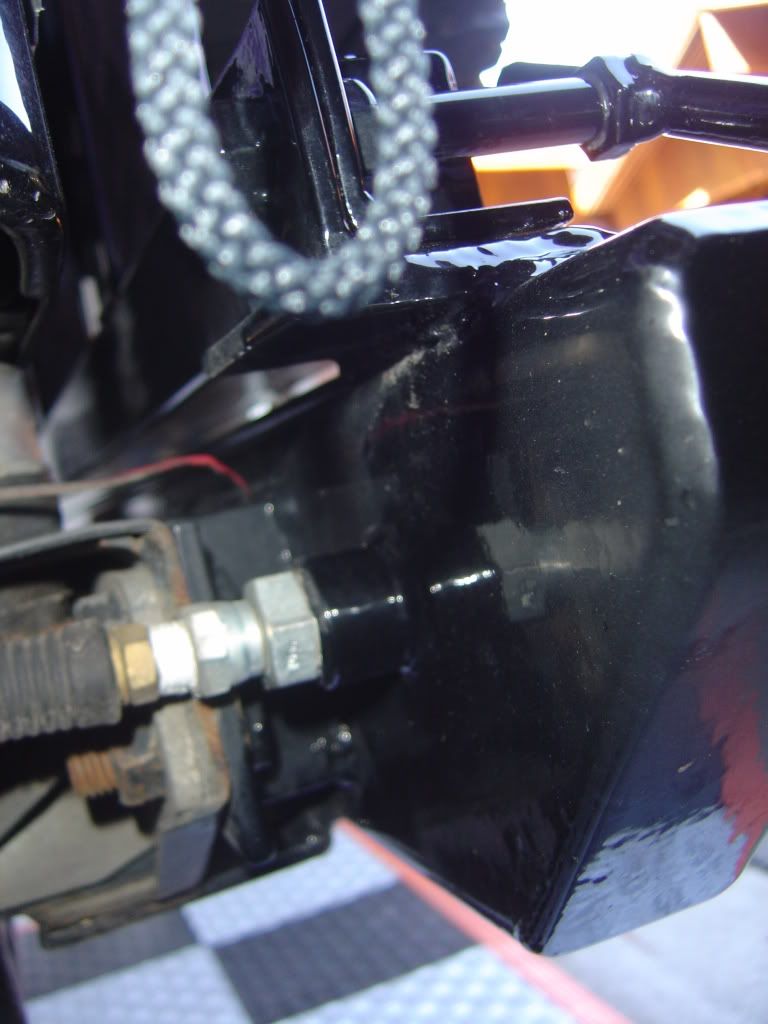 Prestige Billet hood hinges, antenne housing, hood footman loop and bumpers
Prestige Billet tailgate hinges and rear LEDs
Under the belly it's equivalent to running 40" tires, been running the Nth LA 4.5" lift for over six years now.
Snow Duties!
Warn 8274-50 winch and SDB 210 lights
*Observation Point on the Rubicon Trail
Rear flex shot, Bilstein 7100 reservoir shocks and half doors off my 97 TJ.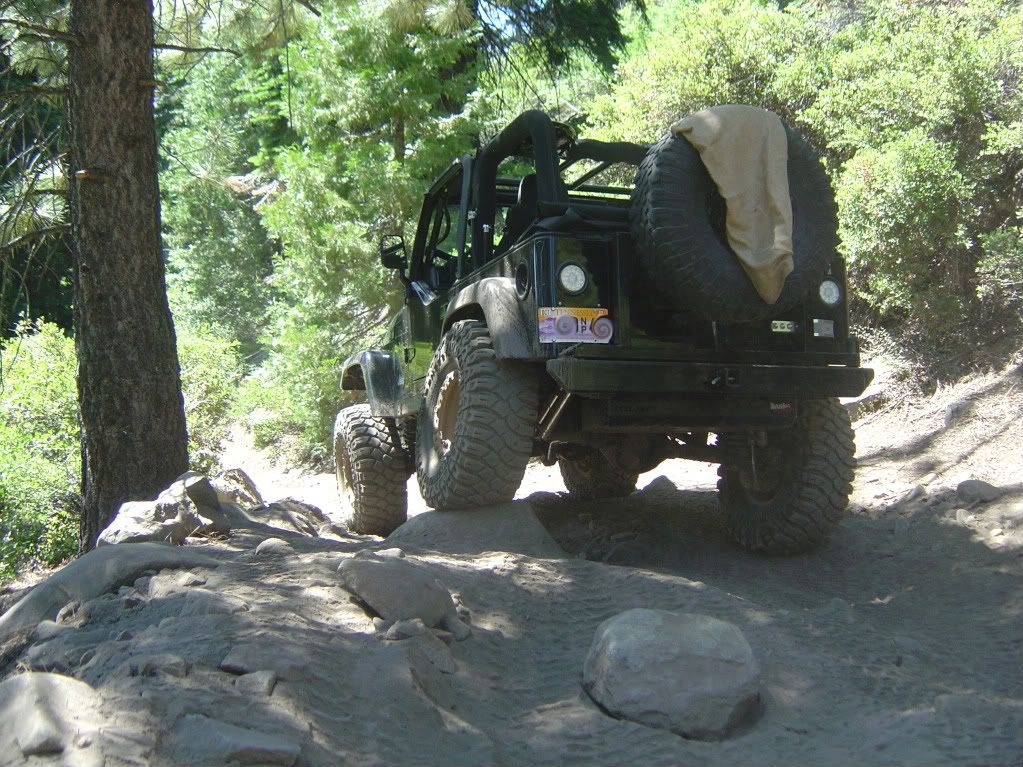 Time to head home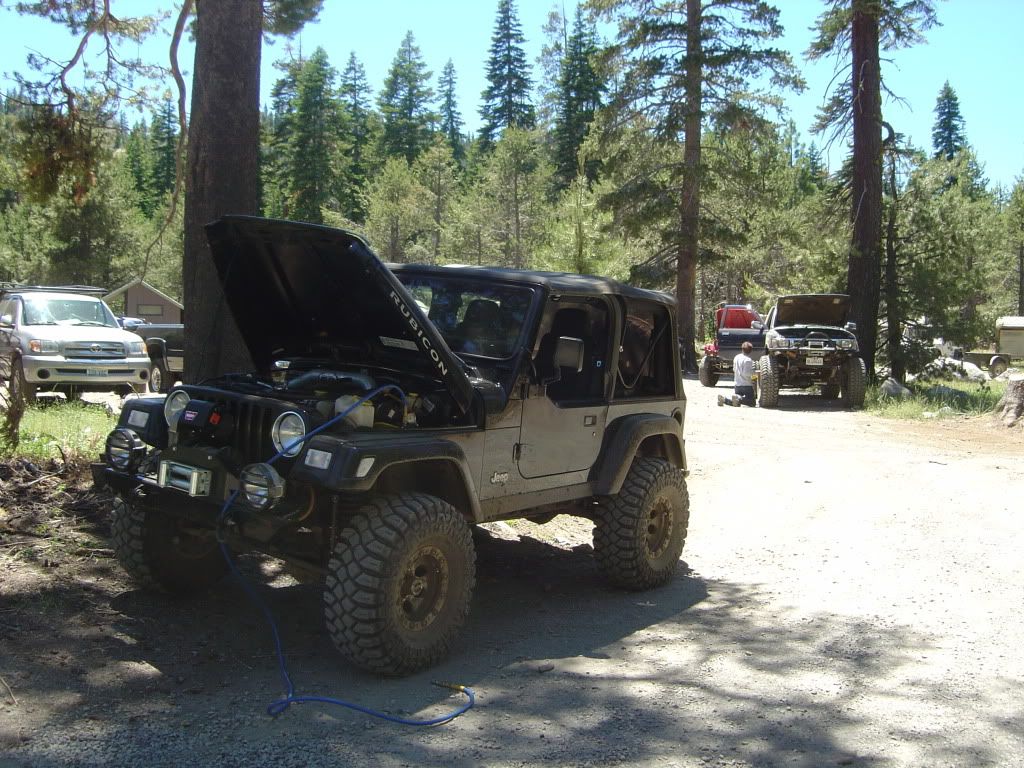 *Everything under the rig is well protected.. under carriage protection was the first of many upgrades I directed funds. When I started the build spring of 2003 I had the idea of it being tucked up as much as possible, the one inch Tera alum. bl and JKS one inch mml helped me accomplish much needed clearance since my plans were to stay stealth and only run 35 inch tires. With the internal lift I was able to run a TT that is completely flat (slight sump for the t case angle) as well as a Kilby gas skid. Other skids include a Kilby steering box skid, JKS front LCA mini skids, Nth oil pan skid, Nth rear Slider, Crawltec front diff cover and custom bumpers I built.