Got it on all 4 tires finally!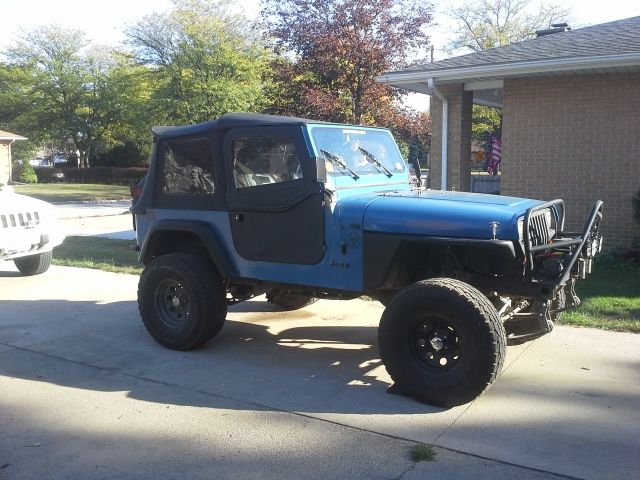 All I'm waiting on now is a rotor, caliper, yoke adapter, and run a few brake lines.
More pics
I decided to mount the brake hose brackets on the top of the axle so that I have more line for down travel.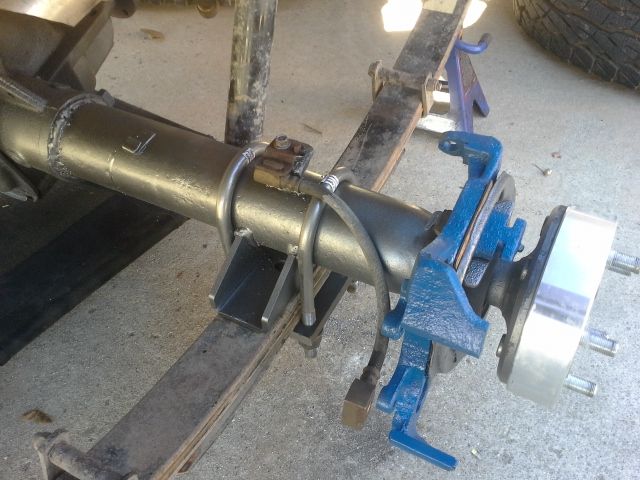 At full droop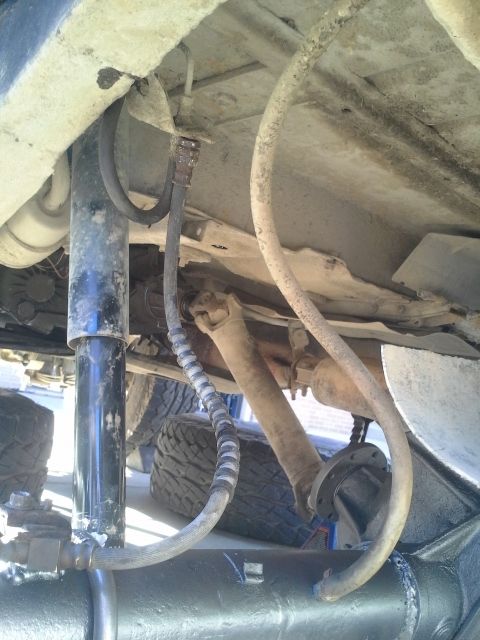 I also moved the shock mounts up do I have more down travel.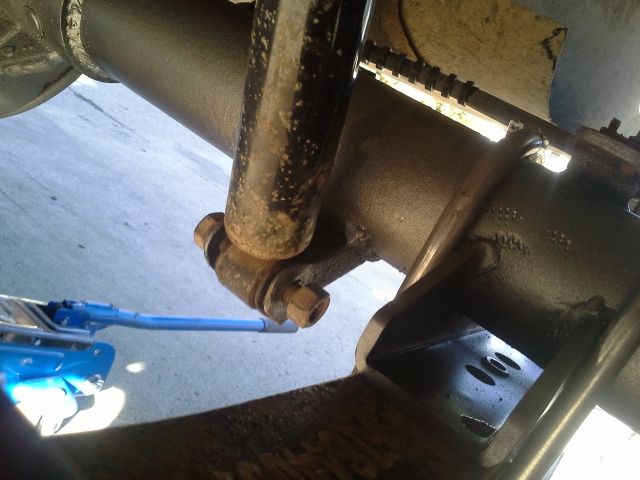 At ride height. Looks about perfect to me.
Another pic of the spring plates. I'm very proud of them for some reason. Lol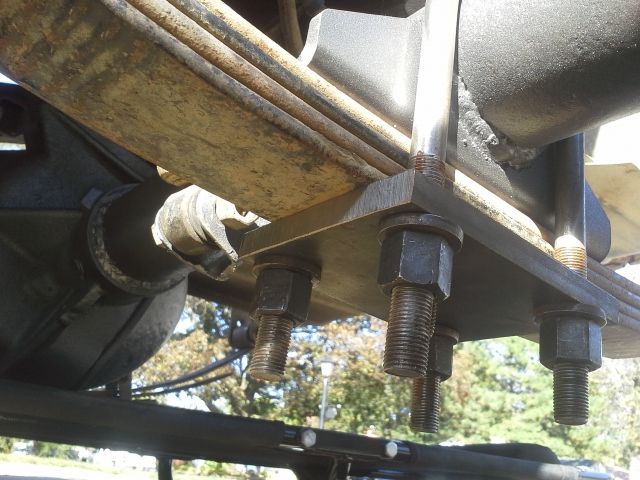 I wanted to be sure that the perches wouldn't go anywhere so I welded as much as I could on the inside to.