So, i was sitting here....broke....thinkin.... And what do you think about when you don't have money? You think about stuff you need to buy. One of the things I need to buy is new calipers for the 8.8, or so I thought.
The calipers that came with the axle looked pretty bad but I decided to test them.
Pretty nasty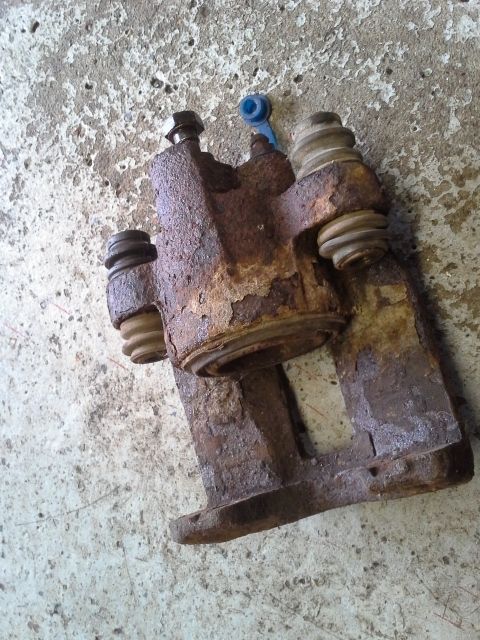 Used my friends little air compressor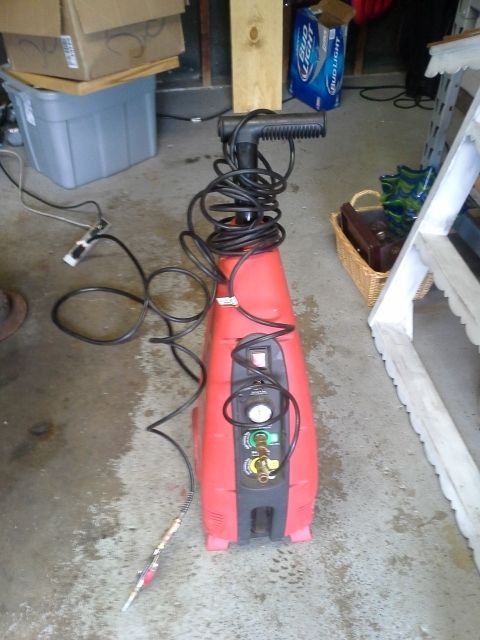 Shot some air into the brake fluid hole. (fluid that was in there before was clean, no rust)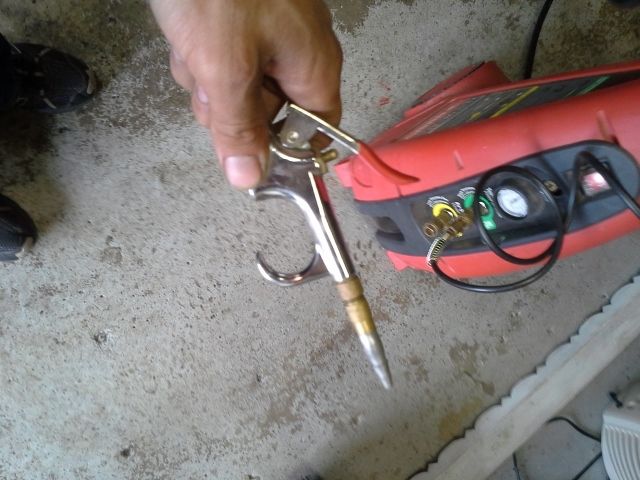 .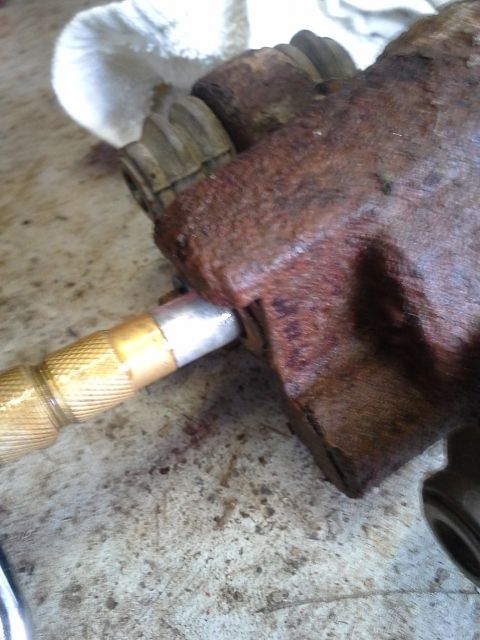 And boom! They popped open easy peasy.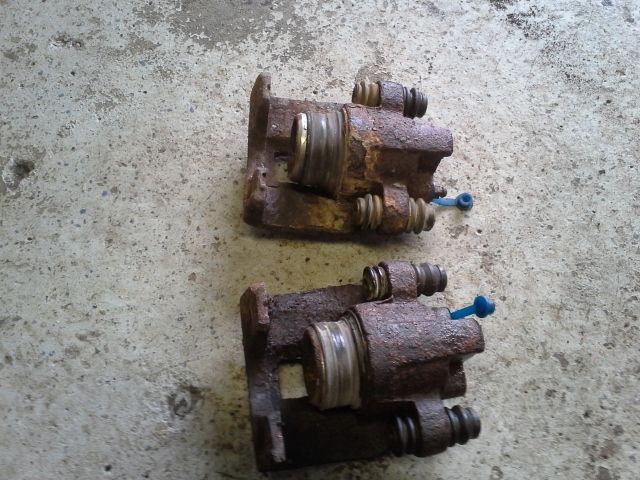 They closed fine too. So, I think I'm going to clean then up and reuse them. Any objections?