Got a good amount if work done today.
Moved it in to the garage by myself! this has to weigh about 200 pounds.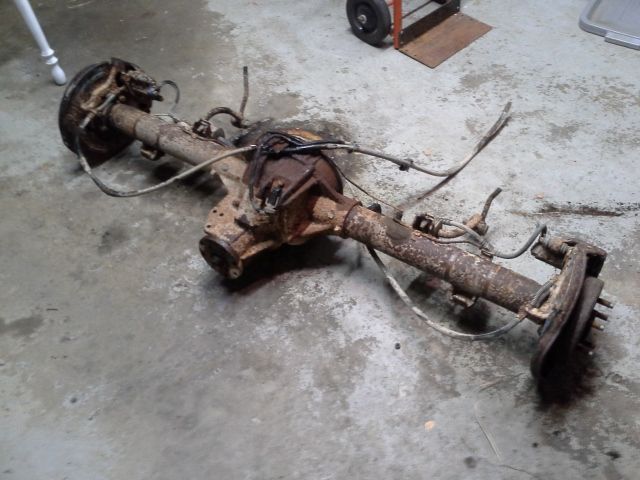 .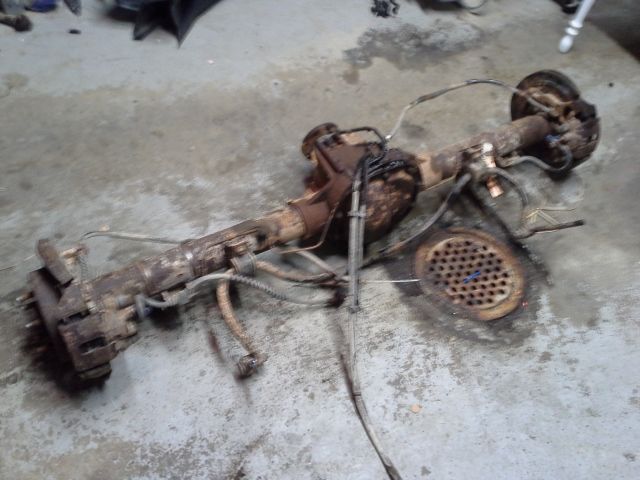 Cracked the diff open again to get a better look at the gears.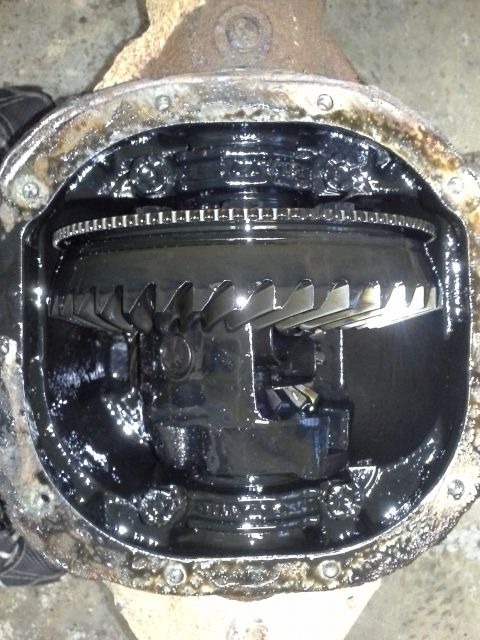 4.10
now time for the attack!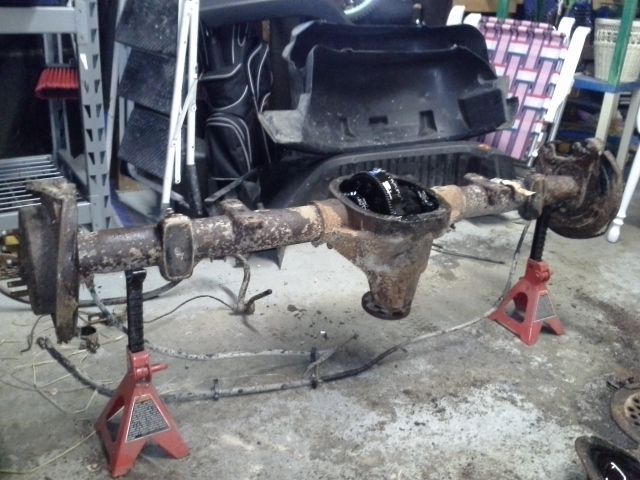 Got rid of all the brake lines, sway bar, calipers, and rotors. still have one on though. Its seized up on the shaft pretty good.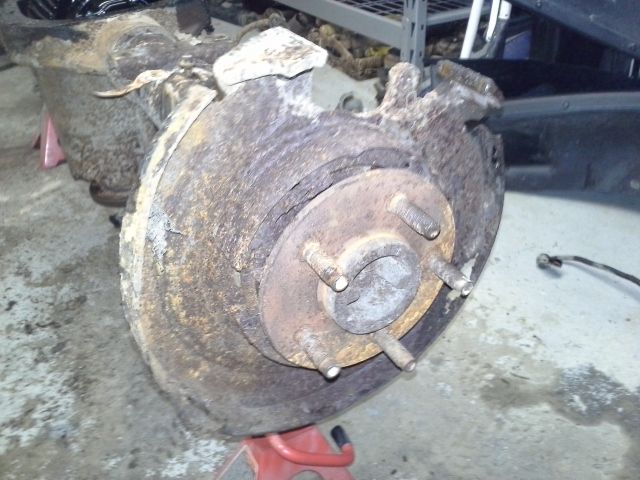 .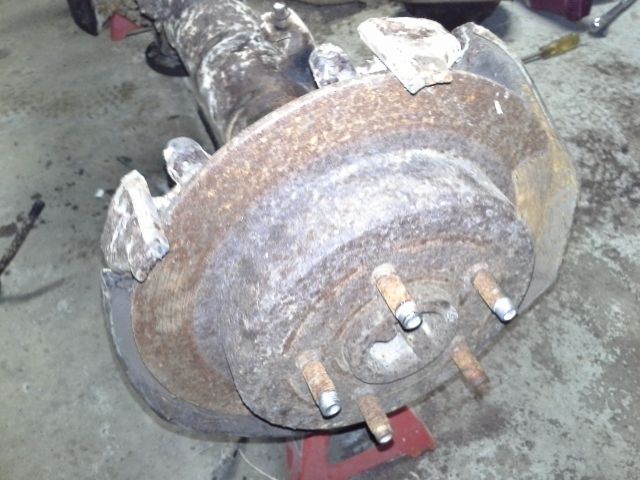 Then I attacked it with the grinder, cutting wheel, and wire wheel.
Perches cut off.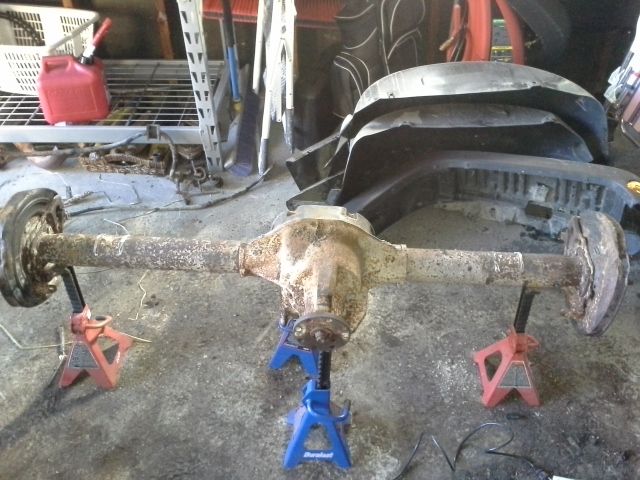 .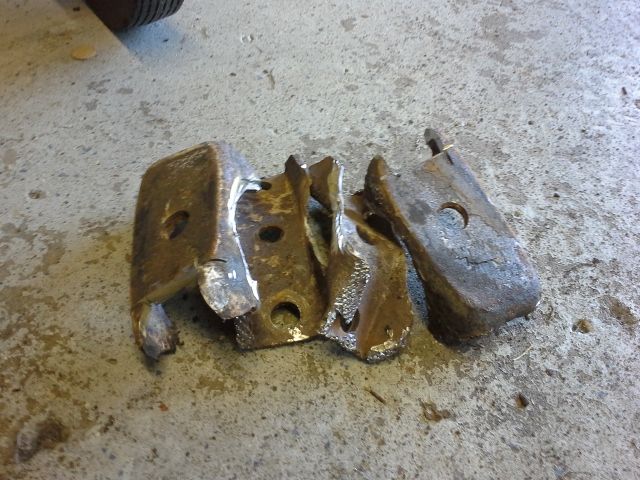 Then cleaned.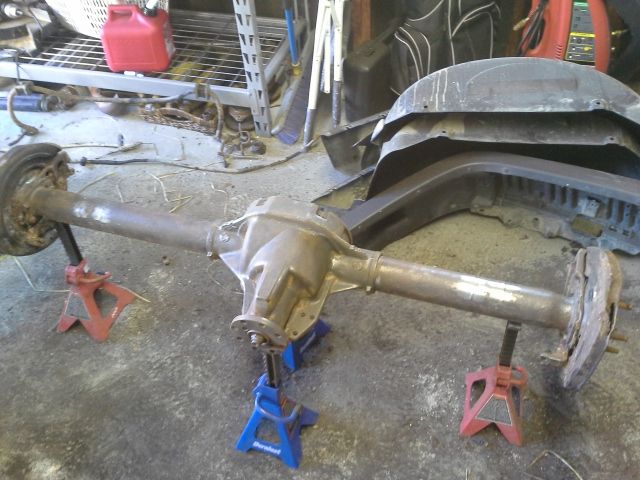 .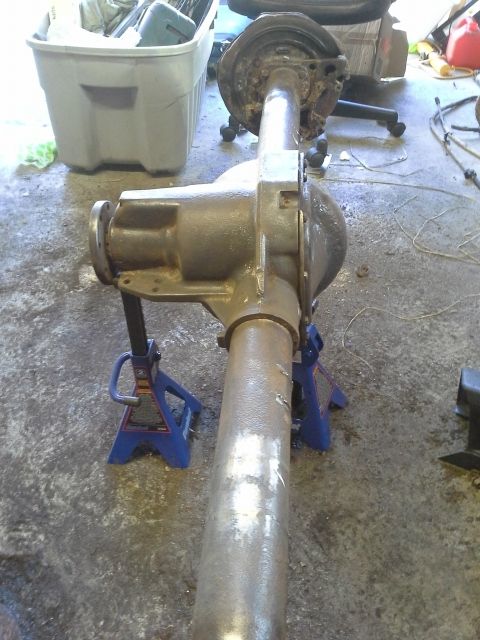 I still have a lot more grinding to do though. After I get everything ground down I'll hit it with the flap disc to get it looking really good.