I guess I have a lot of deciding to do but for now I've got a LOT of cleaning to do. Damn Michigan rust!
Well, as you now know, I picked up a 8.8, 4.10, disc breaks and a LSD for 125$. I even have a buyer for the 35 already got 75$ :-)
She's the one in the middle. The other two were 373 but all were disc and LSD.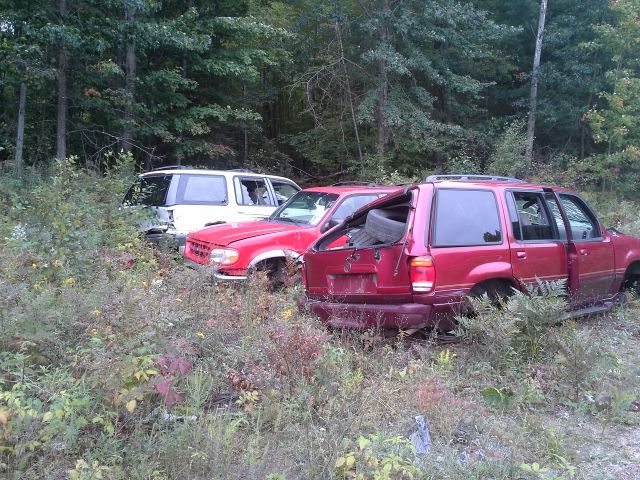 Cutting it out.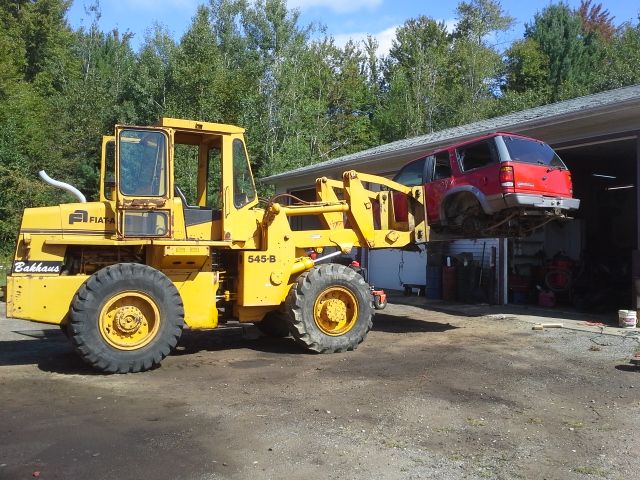 Rrrrrust! I was worried about all the rust so I opened the diff and found nothing but good ol'great lube.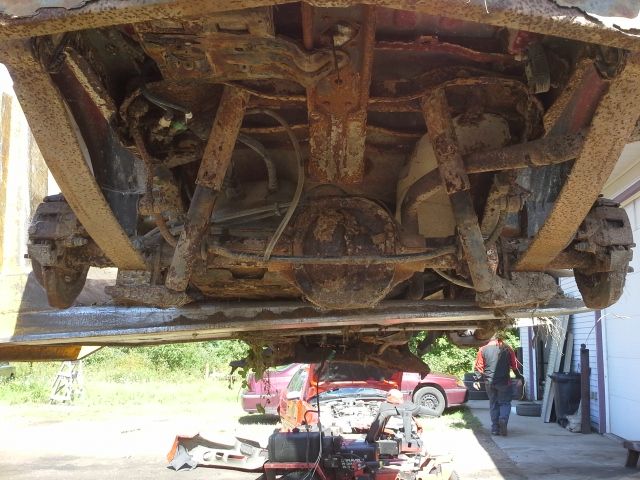 And here it is stuffed in the back of the messy GC.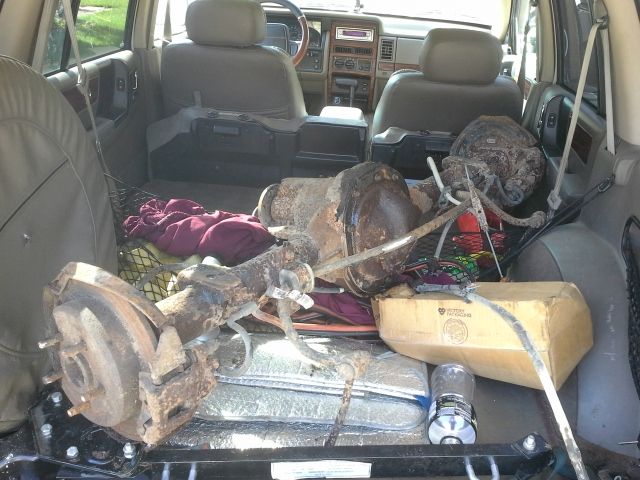 .