While looking around under the Jeep I found the trans mount was crap, again! So this time I went with a poly mount. We'll see how long this one holds up...
Half broke
New poly one. AutoZone credited what I paid for the first one toward the poly so I got it for 12$ :-)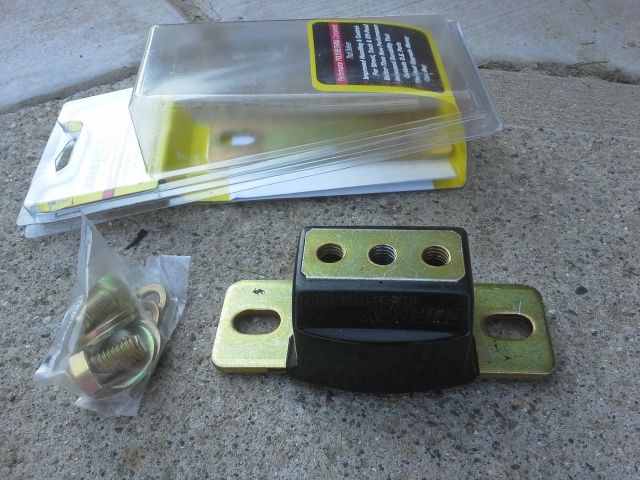 I really like the fact that it doesn't use studs like the other one. Just waiting to get messed up by a rock.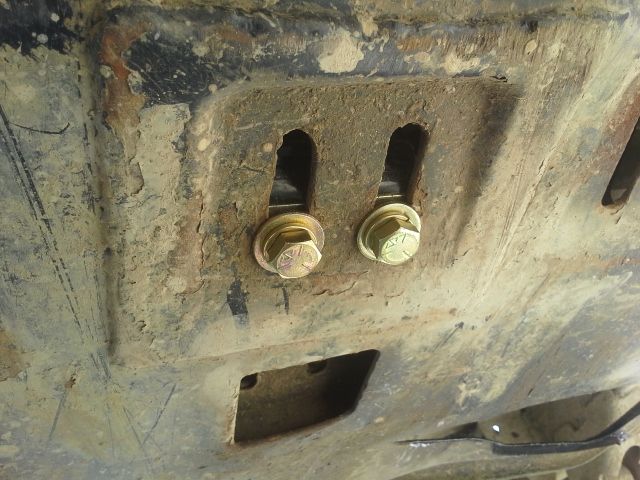 Aaaaand.... Done. All without dropping the skid plate. See, the TC drop is good for something :-)