Started my oba today as well.
Still need to mount the scuba tank, wire up the switch to the AC, mock up a filter and oiling system, run some more air line, and buy the regulator.
New fitting replacing the scuba one.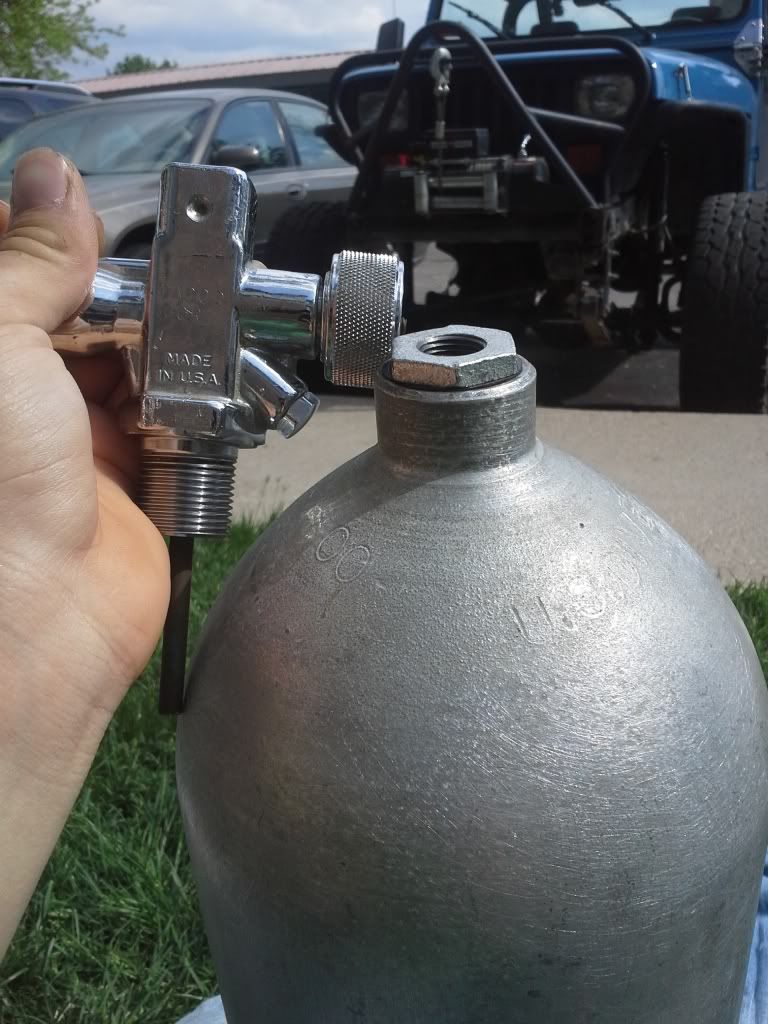 Gage is going to be mounted some where on the dash.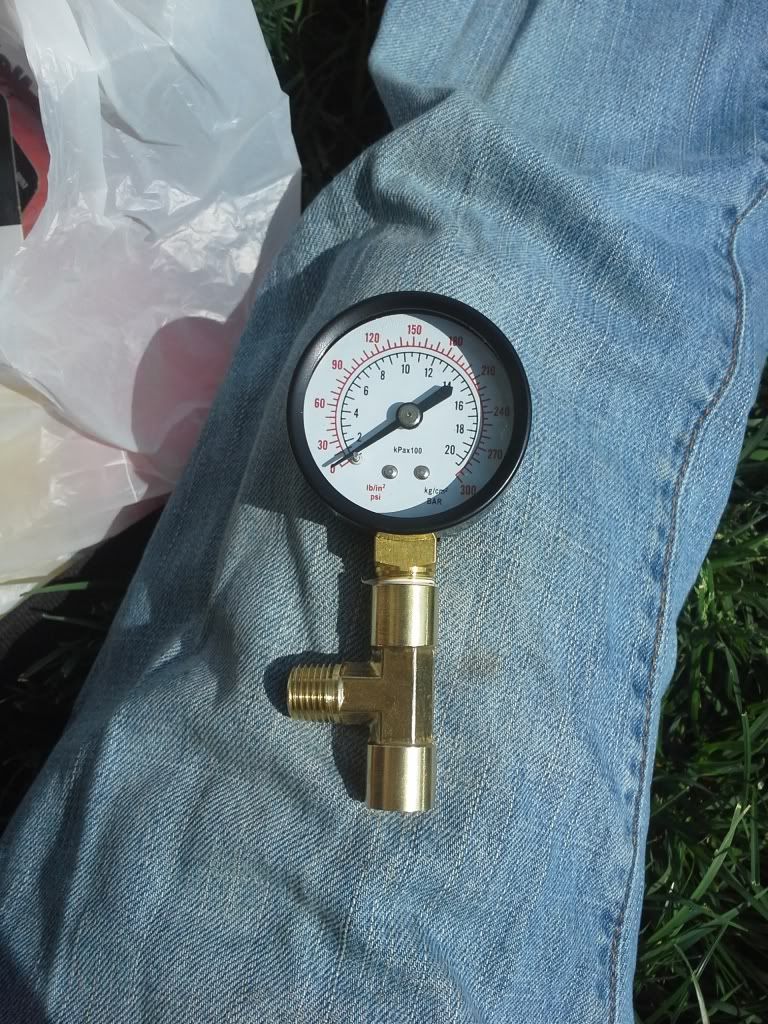 Tank with hoses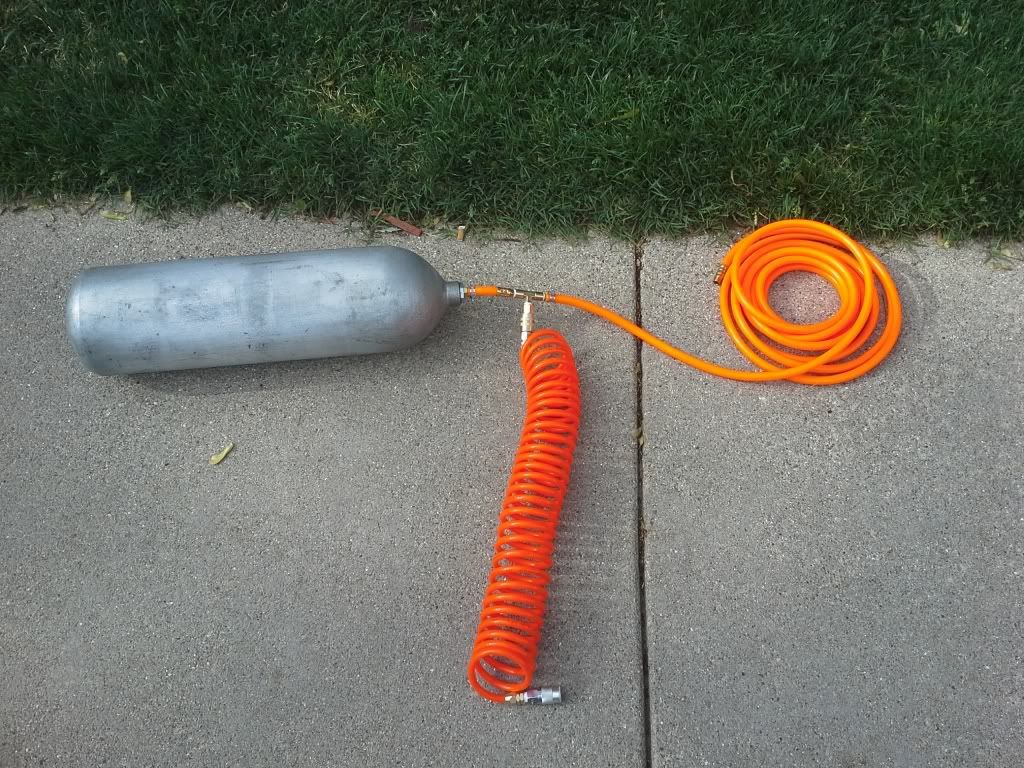 Going to reroute the coil hose so it can plugged in here with the quick release.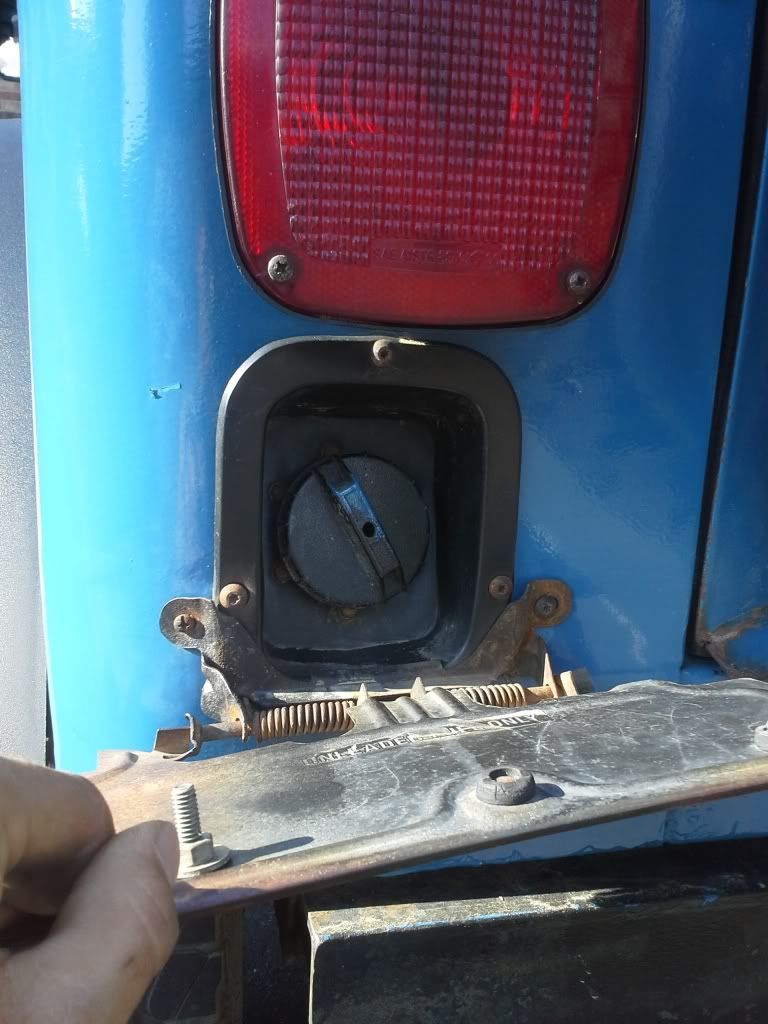 Tank will be mounted on the drivers wheel well.
Hose