Picked up the trans mount this morning and put everything back together.
Then went to tighten my new front u bolts and snapped one end off.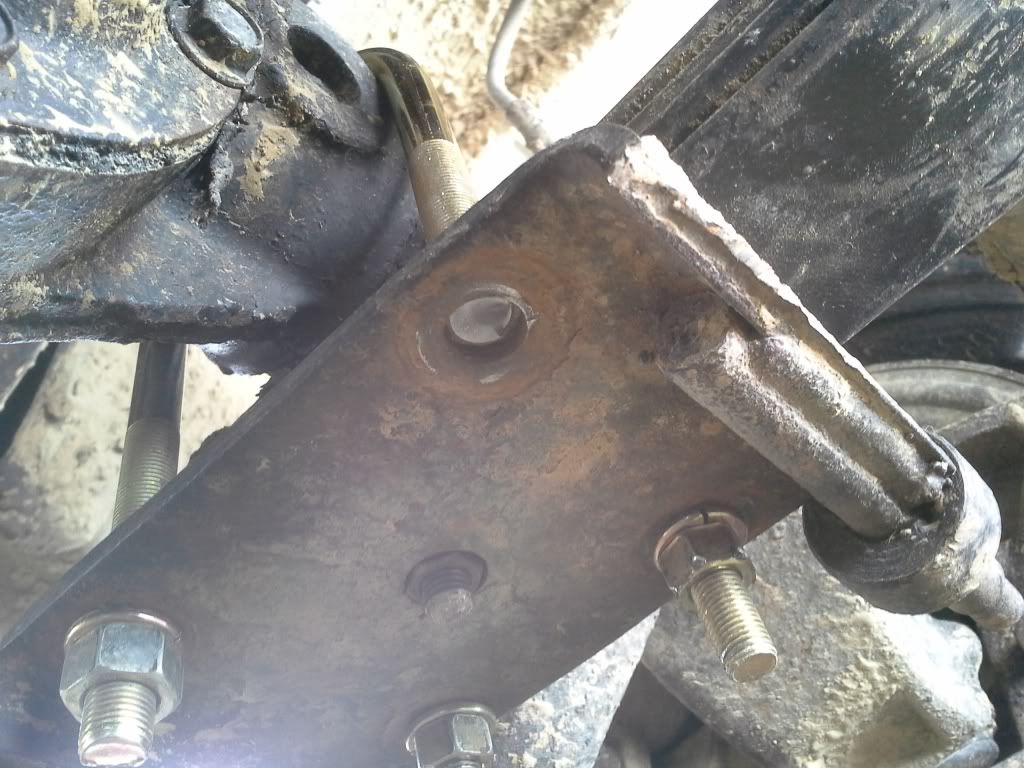 first time she's moved in two weeks!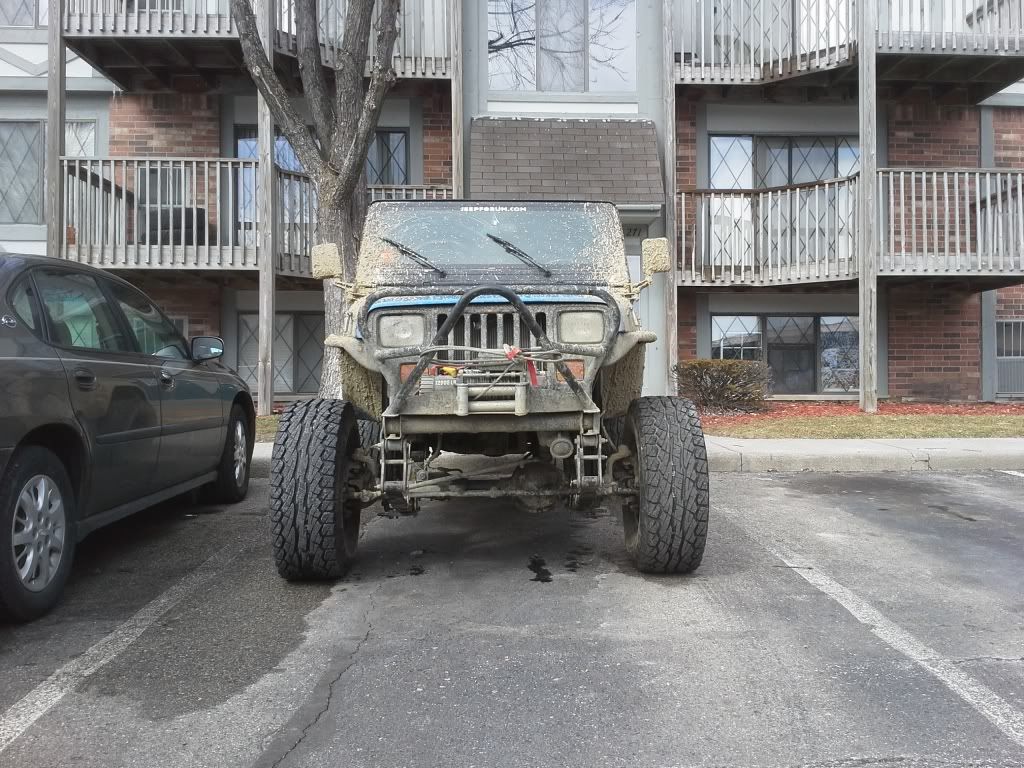 New shocks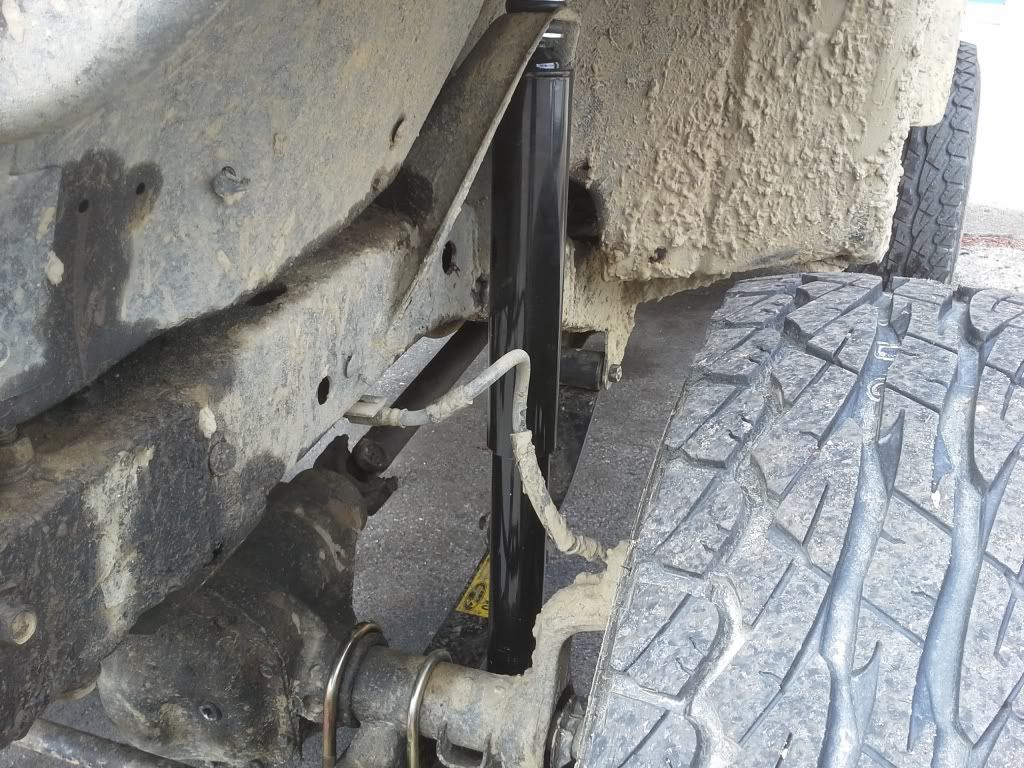 And i found a nice dent in my skid from the rocks :-)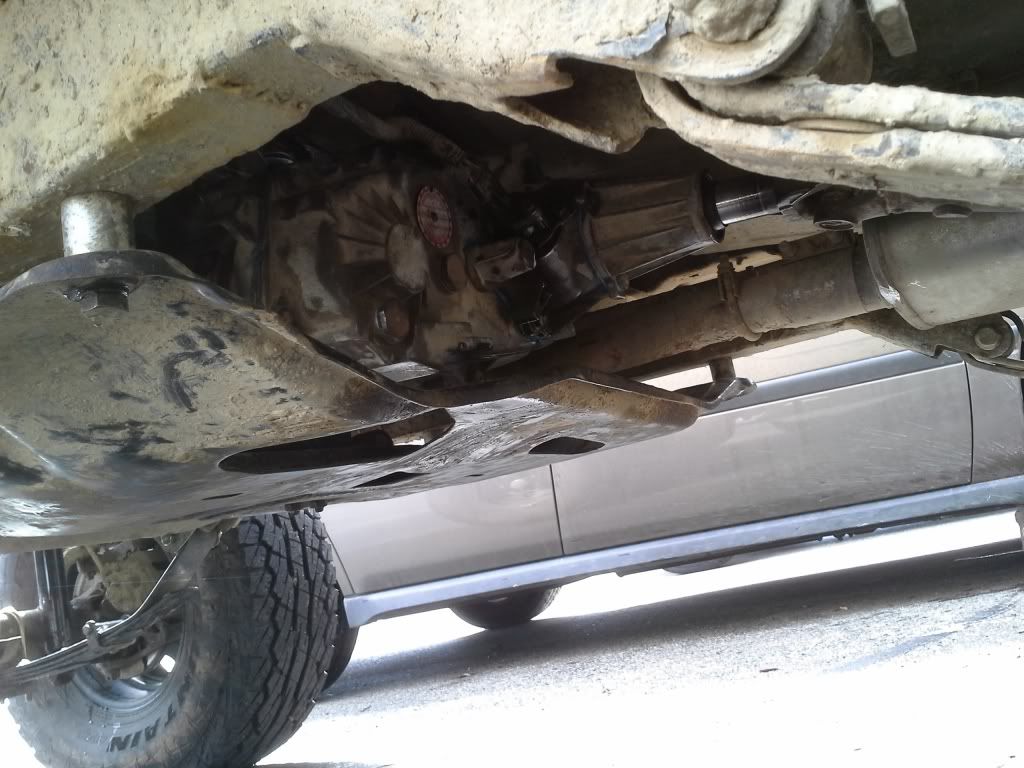 Of course i had to test out the springs and they did good.