Made progress today,i would have finished it today butI'm waiting on my trans mount to get in. it ripped right in half when i hit the rut.
Out!!!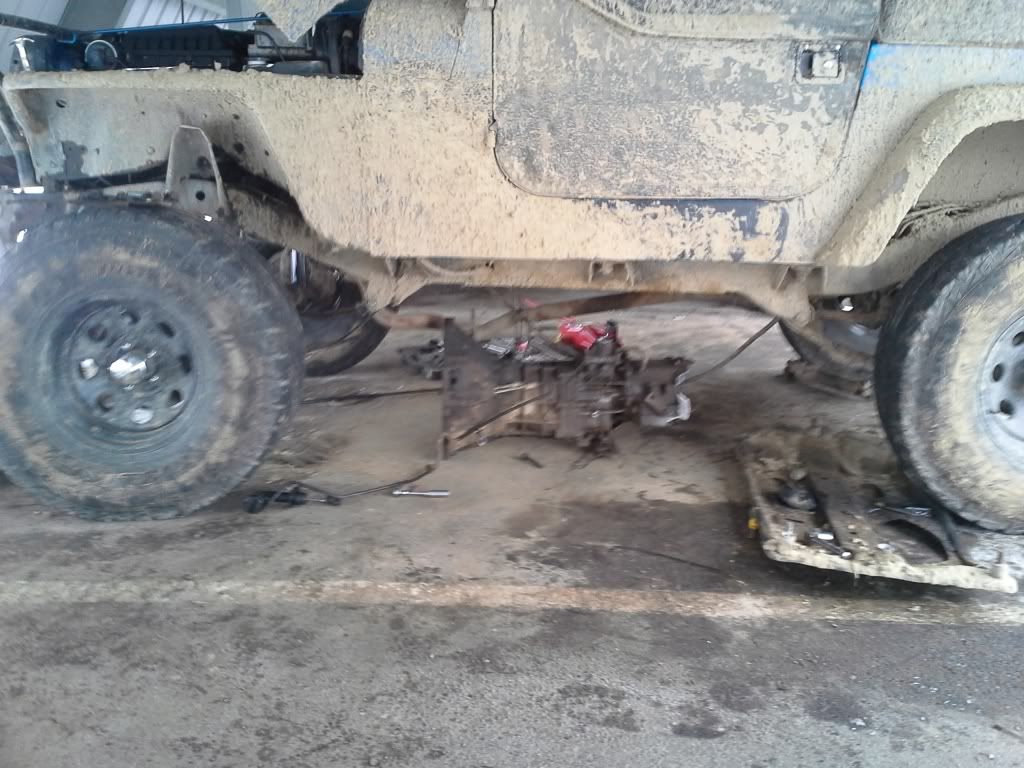 One half of the mount, i checked the motor mounts and they are still good.
Then i realized the tj trans was set up for a external slave so i had to switch everything over. I will do the external mod when i have the extra time and money.
I had to swap the center section and bell housing.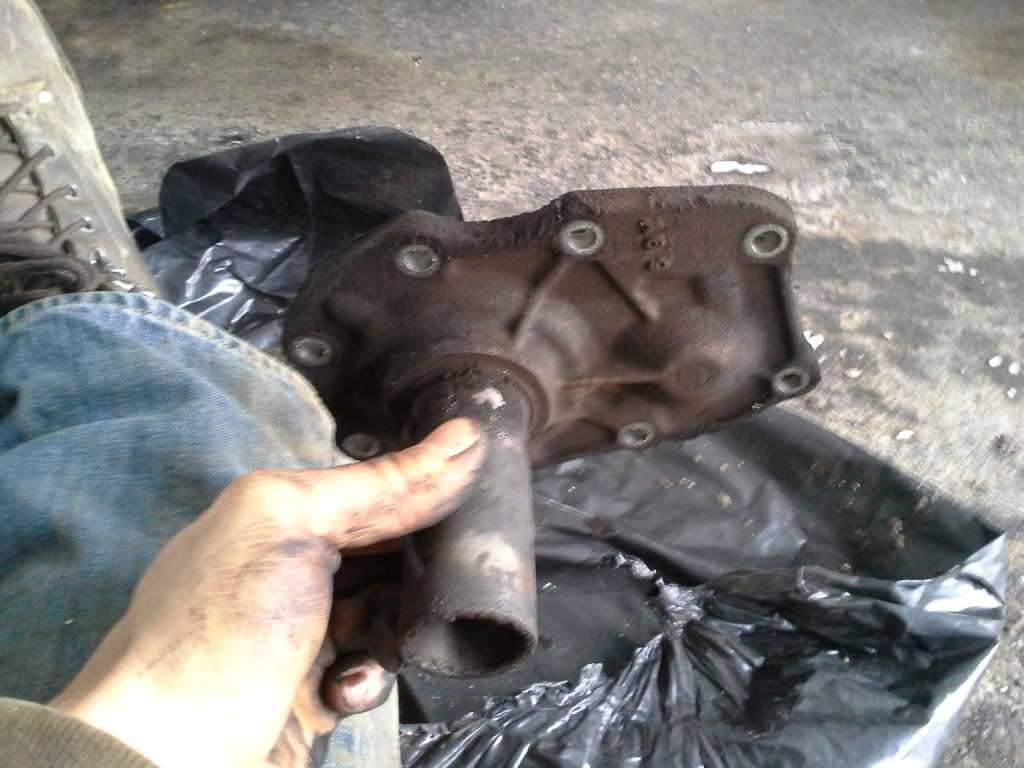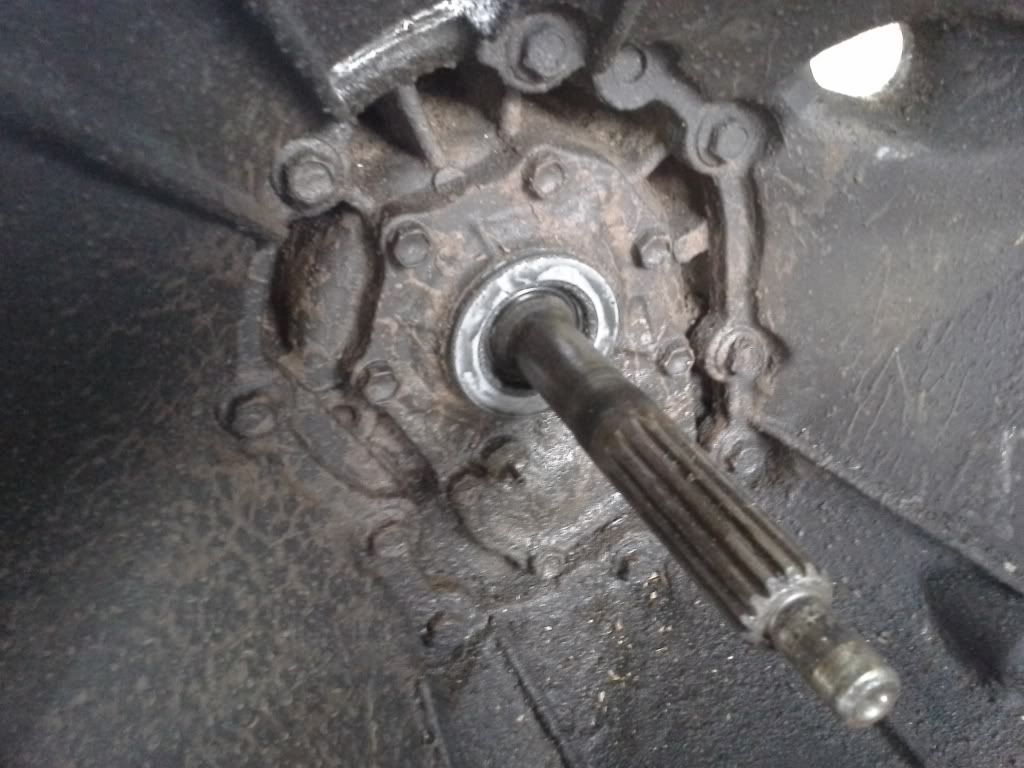 Oh! And i found this yummy stuff in the old trans. Not sure how it got so much water in there.
New trans all put together and i put her in.