Its been been sticking around freezing pretty good lately so I kind of want heat lol. Plus, my Jeep hasn't been getting over 100* and my had millage has gone from 250 miles per tank to 200 miles per tank....
Swapped the thermostat. It was a failsafe brand before and I guess if the Jeep starts to over heat it sucks open. So, I swapped it out with a duralast.
After I swapped that out the Jeep started running at temperature but my heat was barely warm. I did some thread searching and decided it was a good idea to flush the heater core. The hose going in was hot the house going out was warm.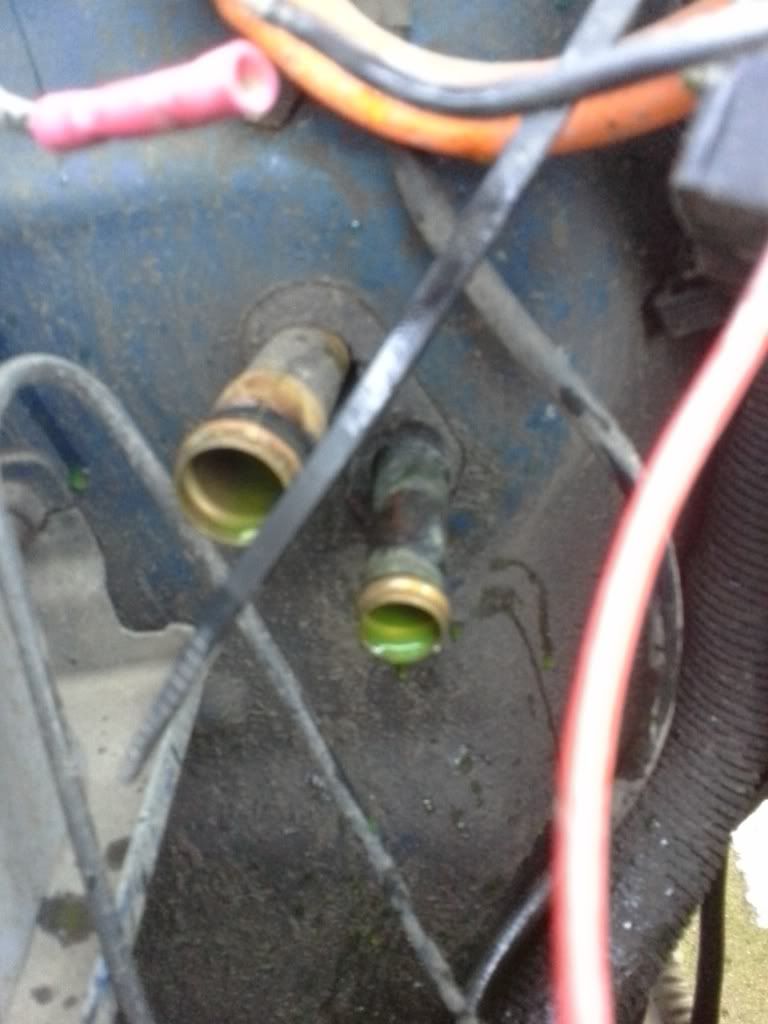 There was a little bit of junk that came out but nothing crazy. Heat its now pretty warm. When I or my hand up to the vent the heat is uncomfortable but other than that I'm not getting the legendary "cook you out of your Jeep heat". Any tips?