So today we made some progress... First, I wanted to remove the windshield frame hinges, primarily to be able to attach mirror relocation brackets, but also to see if there was any rust underneath.
The bolts for the lower half are screwed into nuts on the inside of the tub, behind the dash. They are also embedded into a bunch of seam sealer gunk. This stuff is kinda a pain to get out.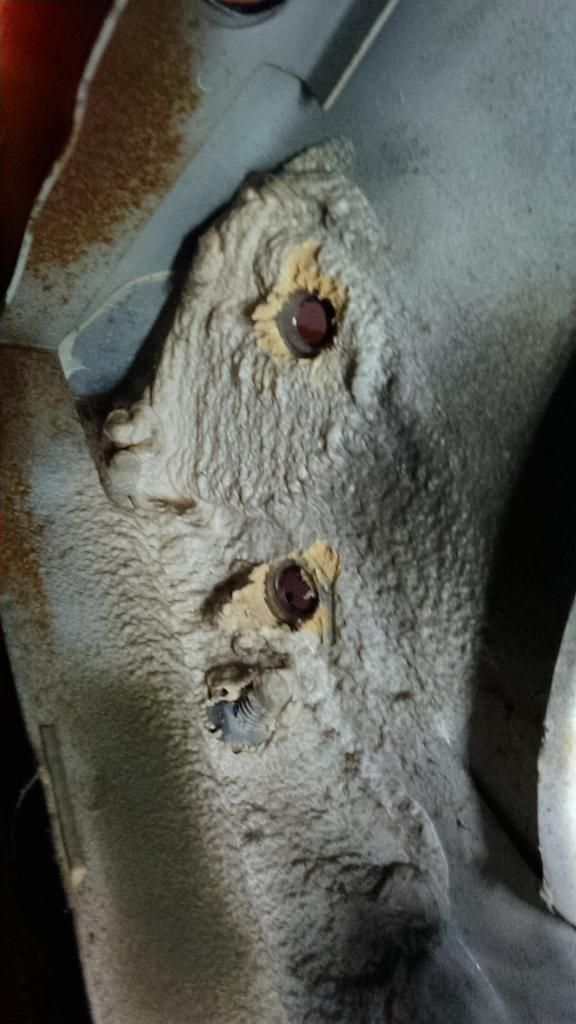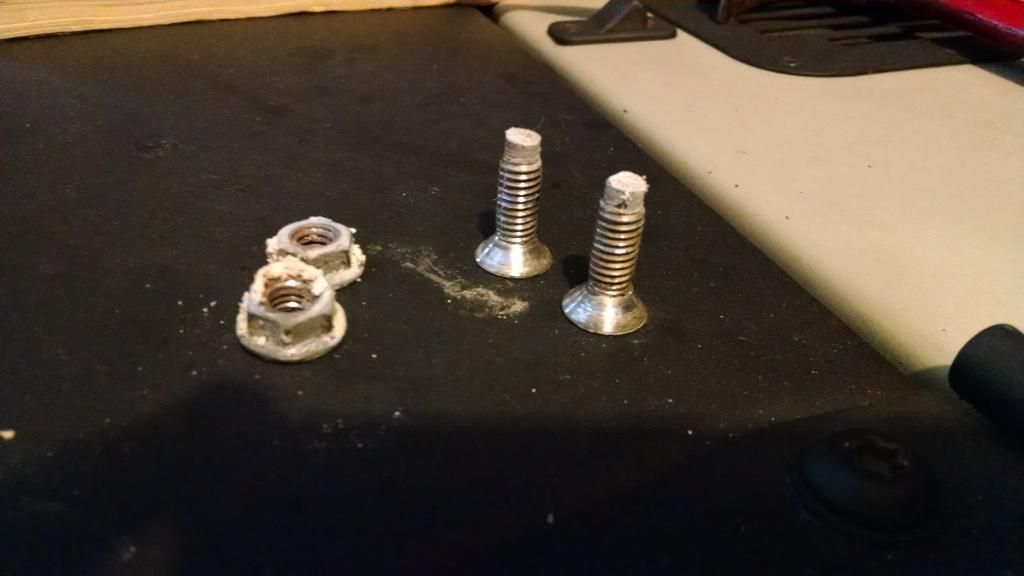 So after getting the hinges off... this is what was under...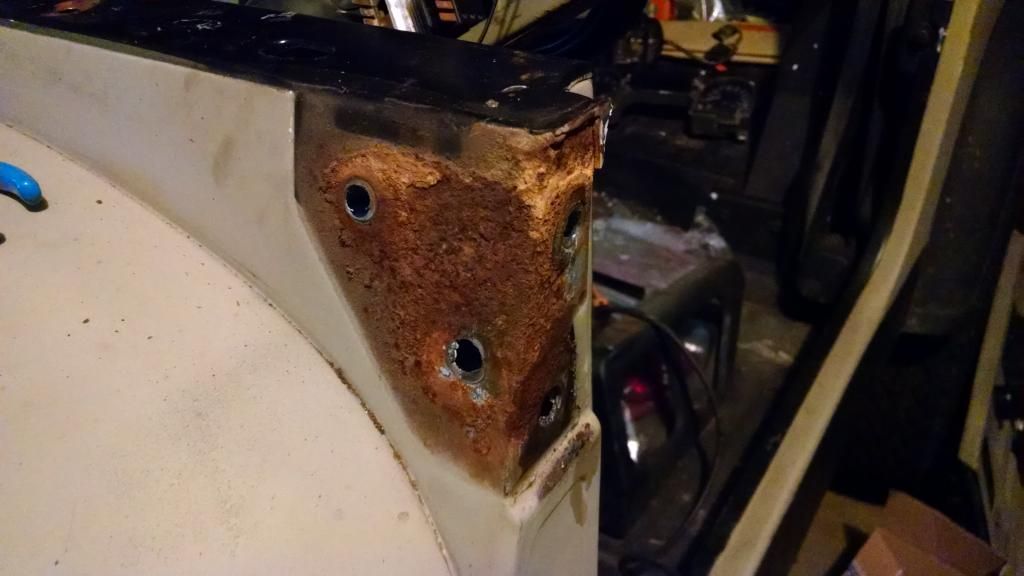 Not too bad... it's salvageable with a wire wheel and some paint. The torx I'll probably replace with hex head bolts though.
So after this, we moved on to the fenders and front clip. We removed the hood, which wasn't really a problem at all. The fenders weren't too bad either but we did break one bolt. Some of the bolts were kinda a pain to get to. You have to remove both the washer fluid bottle and the coolant overflow bottle. We also removed the battery/fuse box tray.
And then the radiator and grill. Again, not too much of a problem here. We pulled them together as one unit. There was one big bolt holding the grill to the frame. It was corroded quite a bit
Kinda worried about what the rest of the body mount bolts will look like...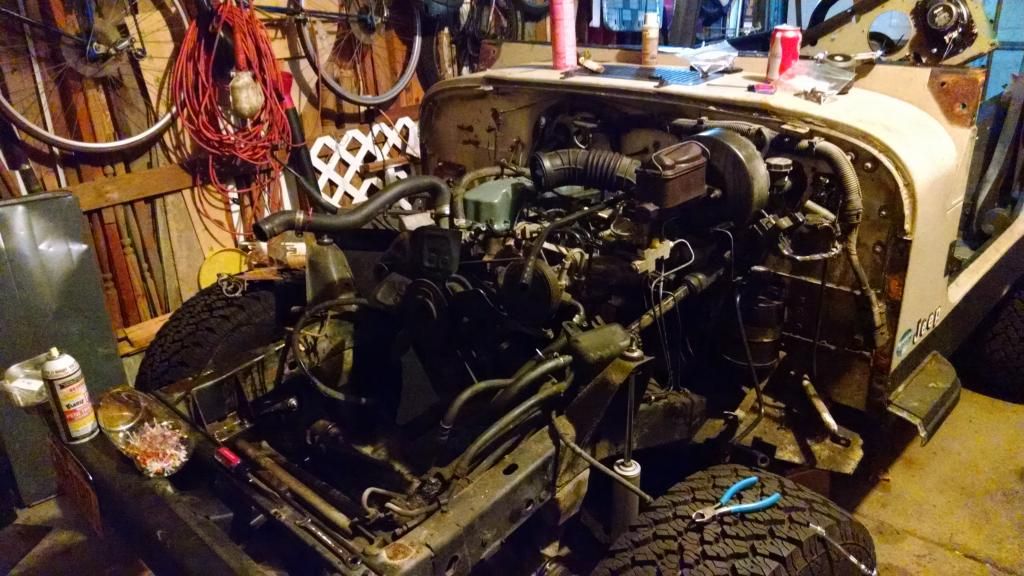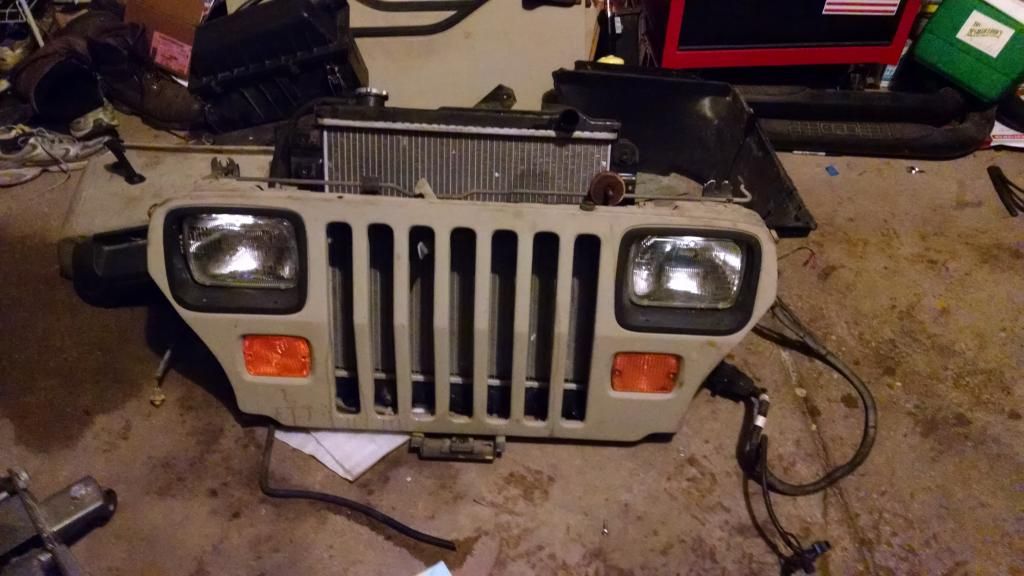 And we WERE going to take the roll bar off tonight too! But then this happened...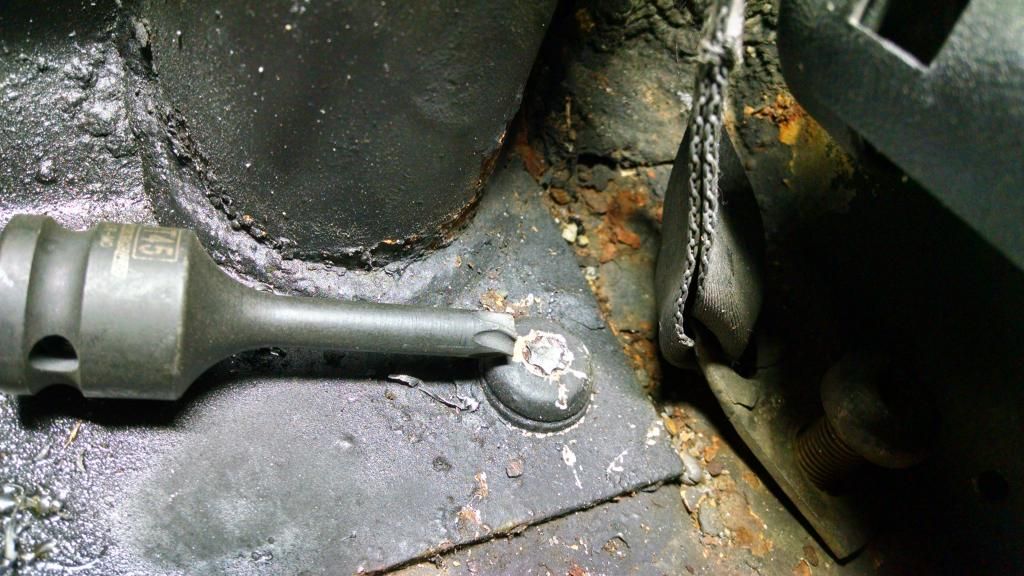 No problem.. I'll just use the other one I have... But then...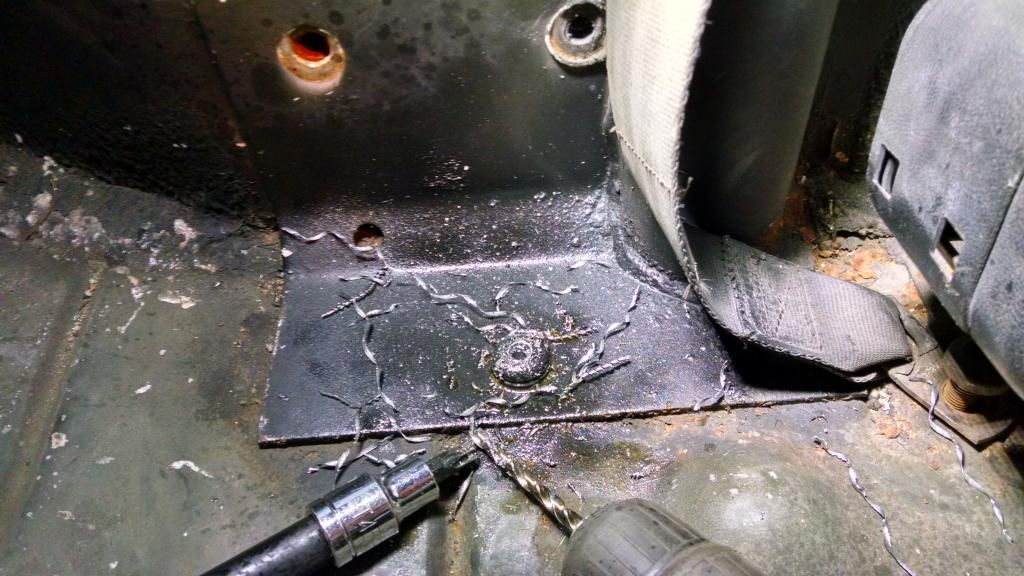 So that's where we left it tonight... This roll bar is gonna be a ***** to get off.... Welcome to buffalo!