Little update. No new parts but I took it on its first off road voyage today. It was sprinkling when I left then became a full blown storm a little while later.
The front is completely maxed out. I need to get my bumpstop extensions in.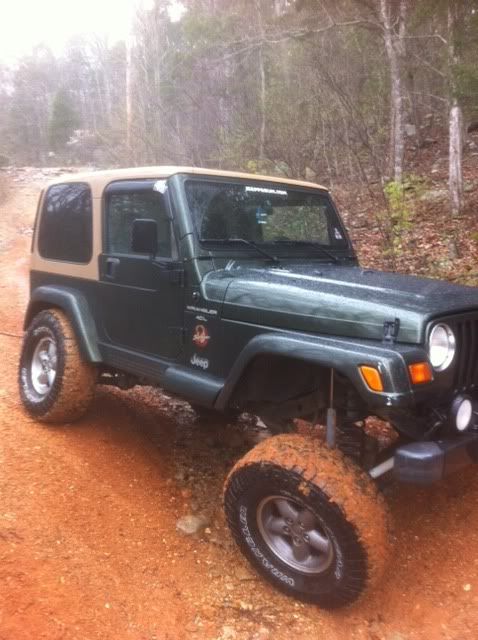 The rear, I think, is drooped out. I still had maybe 2-2.5" of up travel left. I haven't checked full bump on either end yet. I really need to check to see how much travel I can get. The rear has ~5" up travel on a 8" travel shock. Might need to think in getting 10" in the rear.
I also picked up a front JKS 126 for $75. Which was a good deal until I had to buy a tapered cone for it at $12...oh well. So I need to put in the trackbar, extensions, and brake lines, then check full bump.