Ok some of this is just copy paste from another forum so some of it might not make sense and ill try to edit that out
Ok so I'm thinking I'm going to ditch the wood grain now and get some stainless trim from a 70s model wagoneer and I have a full phantom billet grill insert comming for an 81-87 chevy c10 that I'm going to cut up to make my 85 wagoneer grill shell a phantom like in the drawling I just did below
I also have a 66-78 razor grill swap comming and I'm trying to find some 70-73 front fender wrap around marker lights . Ill post pix below of the grill and lights on other people's wags so you get the idea .
Here is the exact grill that should be delivered today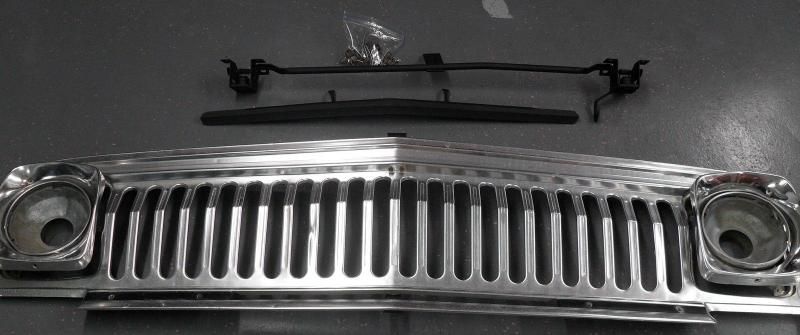 What one looks like installed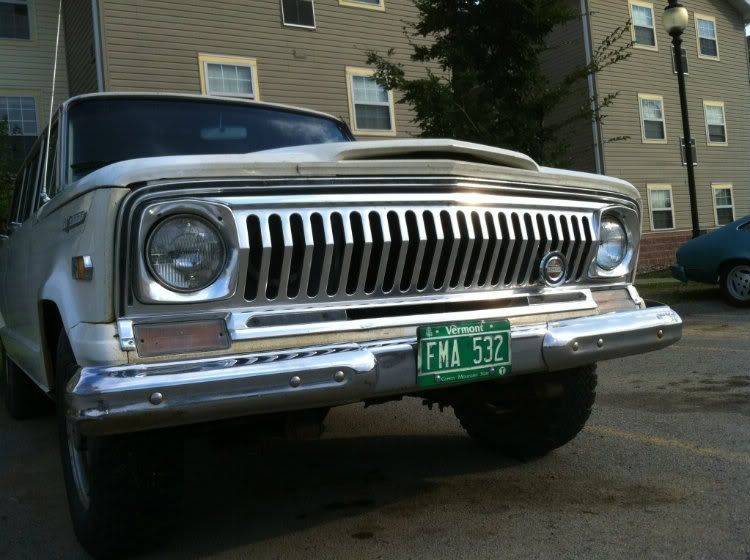 Marker lights I'm trying to find ( might have a lead on some ) they are very hard to find
And I'm thinking about seriously doing a two tone like this but diffrent colors , like roof, stripe and wheels all the same color and then do the body another color just not sure what now
I'm thinking that I really like the dark green that the wag is now as it has a nice gold pearl in it but I have always wanted so thing with a flaked roof but the only color I can think of that looks good with the dark green is white so maybe what ill do is go back with the stock green but add a ton more gold pearl and than maybe (not sure yet ) do either a cream white roof, stripe and rims with a diamond/crystal medium flake , or do a bright white with the same flake and mix in a green pearl .
What's do you guys think ?
Ok back to the topic of my wagoneer , got some more parts for it . Got two grills and some rare marker lights
As you can see the garage is a wreck right now so to help make room and get the garage organized I built this shed , still needs paint but will hold all the extra crap from the house and garage and I can keep the lawn mower in there instead of the garage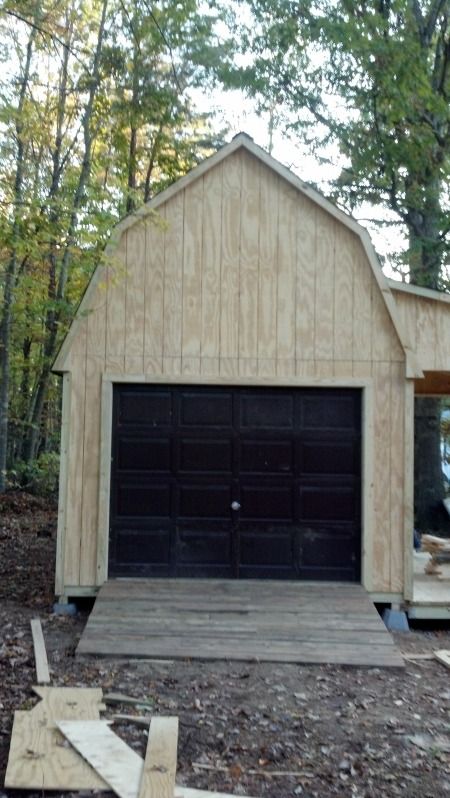 Also traded the 22s for not one but 2 used 700r4 trans one is a gm reman that is used and came out of a friends suburban that worked fine in that he took it out for an ls-4l80e swap the other came out of his parts truck and not sure how good it is but worst case it's a good core for a later rebuild if needed
So now that the shed is built ill be cleaning the garage this weekend and working to get the wagoneer in the garage to start taking it apart to start the bag, bodydrop ,& drive train swap
Haha ! No but I did get the new to me body side trim today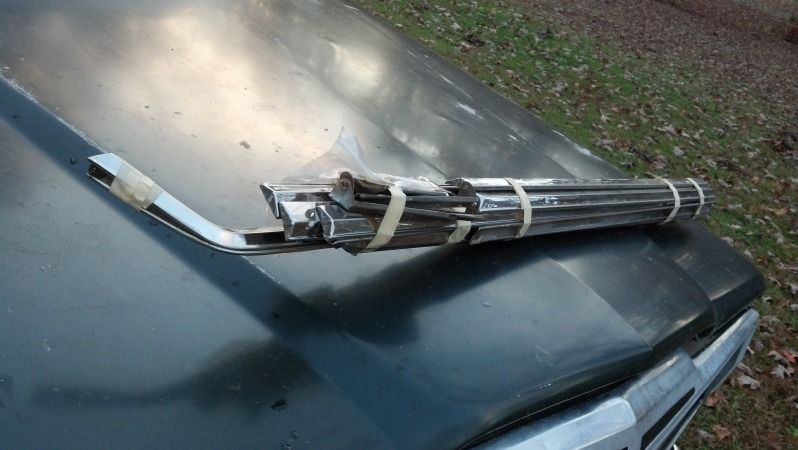 And this billet grill is going to need a lot of work to make fit in the 85 grill shell but here it is just leaning on the grill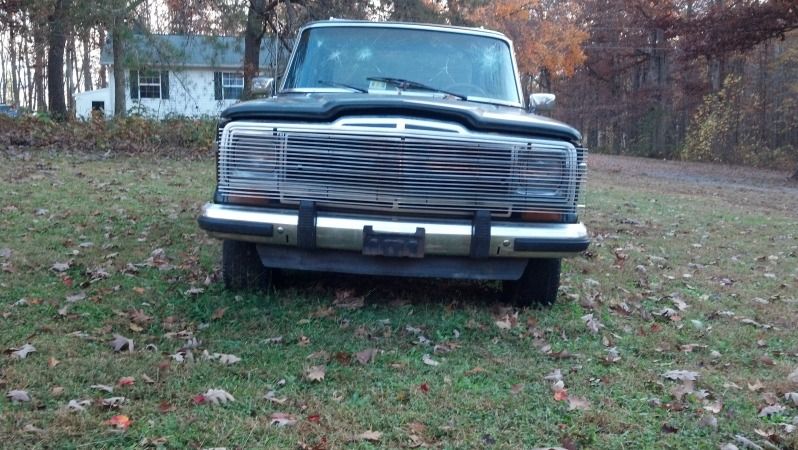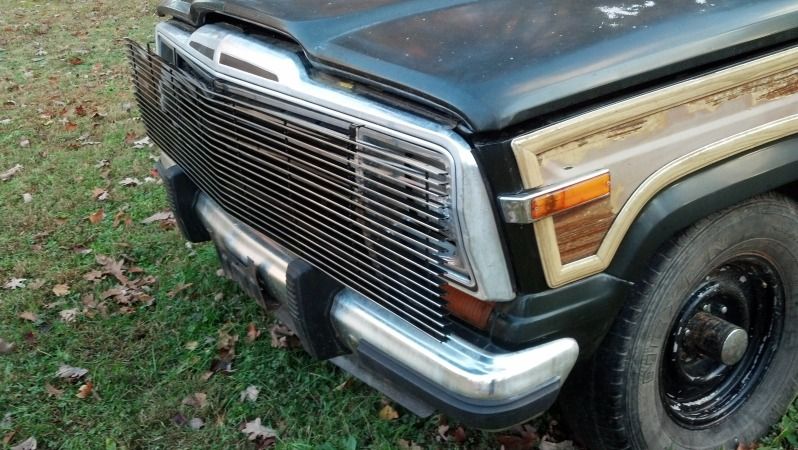 And I got the shed half painted , still needs a second coat of solid stain and then paint the trim and doors but I should get that done tomorrow , once that's done ill start bringing stuff over from the garage to make room for the wagoneer to go in the garage finally