So I picked up a steal on craigslist tonight. 2 PRP daily driver suspension seat with adjustable lumbar supports. Dark green and tan cordura fabric. They seem comfy so far, but I'll review them after I get them in the jeep and assess them properly after a run. They're my first time ever sitting in suspension seats so I have no comparison other than my 18yr old stock seats
Pulled out the passenger seat for the first time ever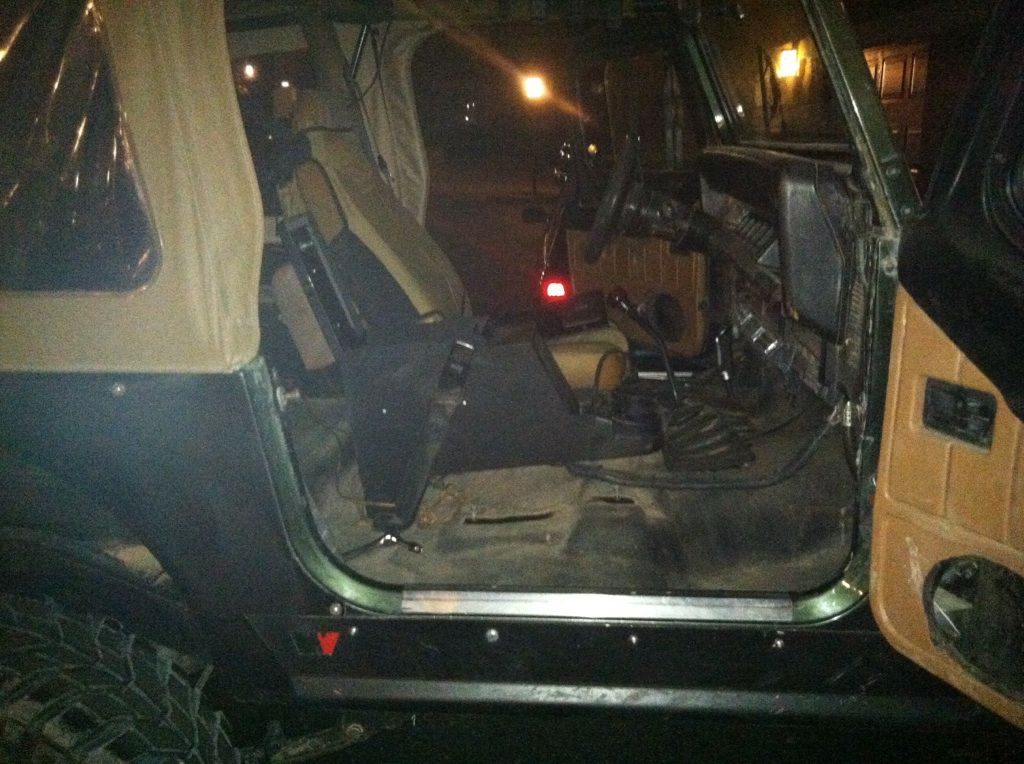 Mocked one in. Gotta go to ace tomorrow and get some hardware to installation. The seats came with Tj/Lj brackets too that bolt right up to my seat sliders so no drilling for me!!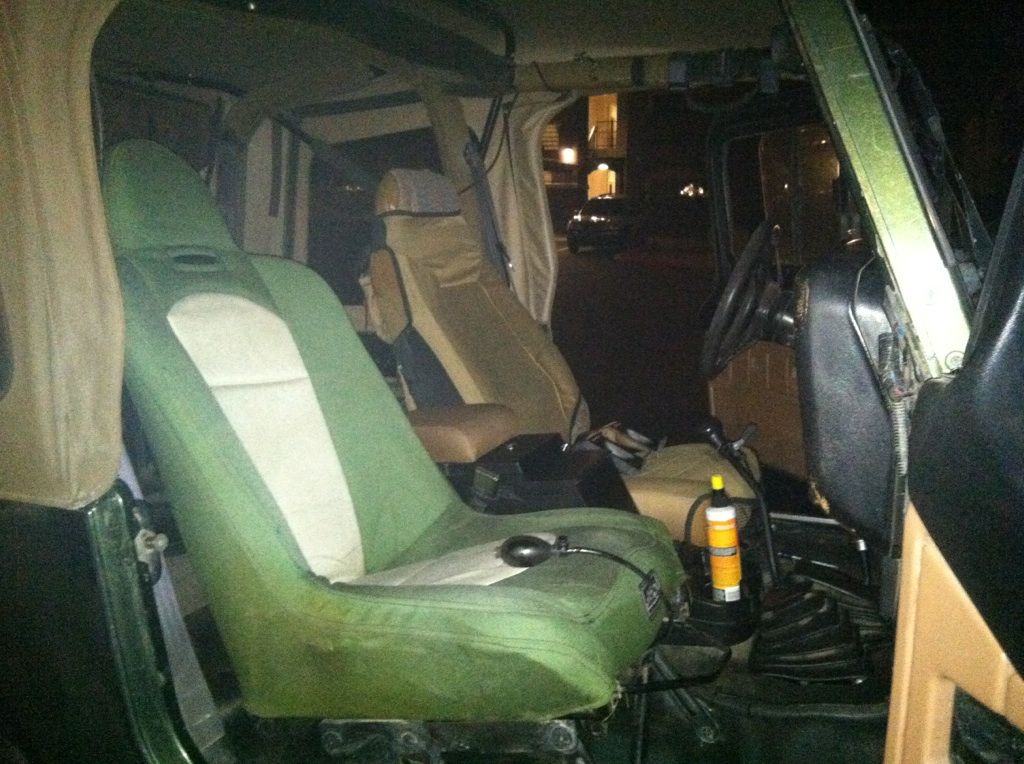 And lastly, Carnage from yesterday's excursion. Broken mount and bent shock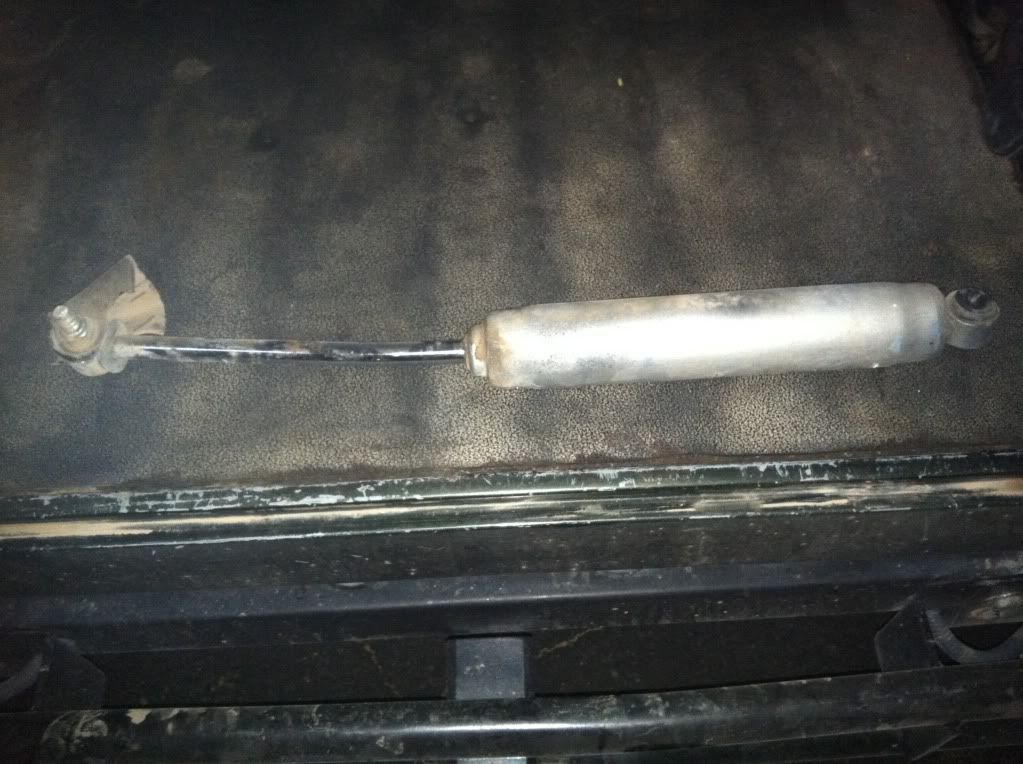 I don't know if I can straighten the shaft, but I'm goin to try.
I looked at some bilstein 5100 and 5150s which I would love to have but that's 2-300 for a pair of rears or just fork out the 50 for a replacement RE twin tube... I probably will go the latter route. Honestly didn't even notice a difference with out the shock.