Another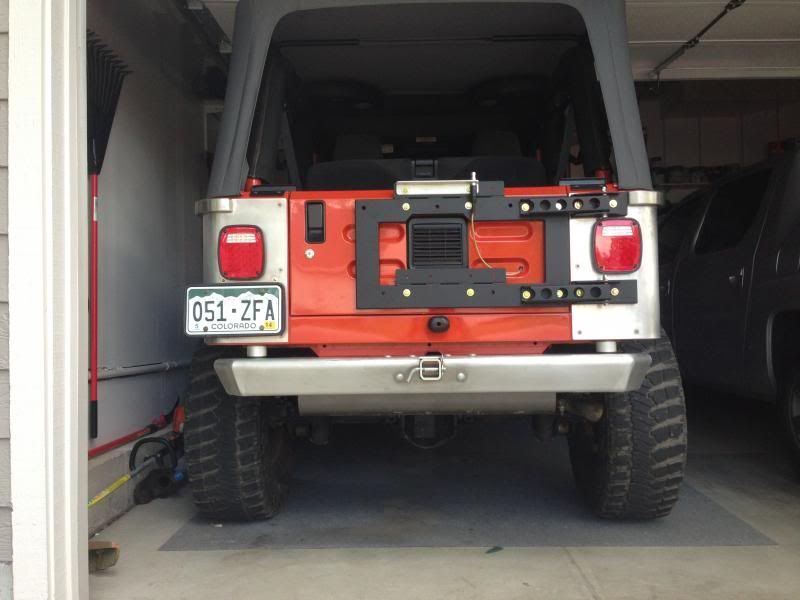 You'll notice in Savvy's thread with Kat's Jeep he said the Exogate went on without any modifications to the Gr8tops spacers or Savvy Rub Rails. Well, that's just not true. There is no way the top spacer can bolt on without interfering with rub rails.
Also, note that I left out the bottom plate that goes below the tail light. I feel that the armor is sufficient enough to hold the weight of the tire. If you were just using sheet metal then the supplied plate should be used.
*ignore the 78HP Dana 60 sitting next to the weedeater...thats down the road.