Another build in progress.
---
Well I'll start off with a big thanks to all the info on this site, it's helped with some of my decisions. Next, I hope this is the correct section. If not, mods please move it. Thanks.
OK, so I bought this Jeep the first week of Nov. Drove it a couple hundred miles then parked it and started ordering parts, after receiving the wrong parts a couple of times and many phone calls it all came together. I started with a '08 wrangler X Unlimited, Steel Blue, w/ 3.73's. This is how she looked.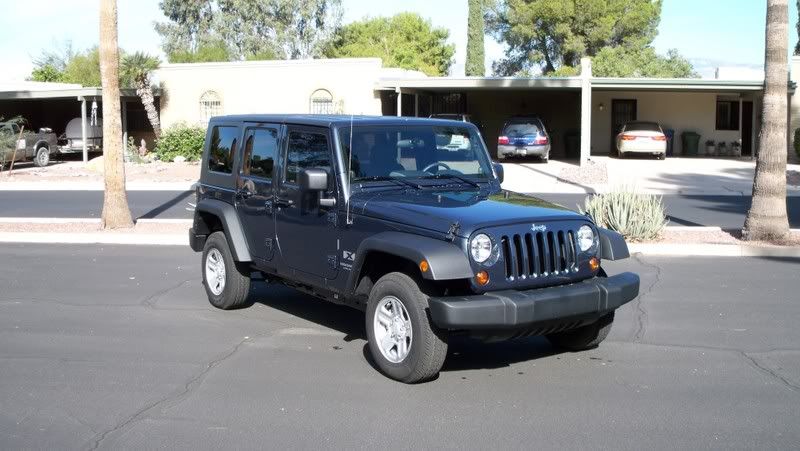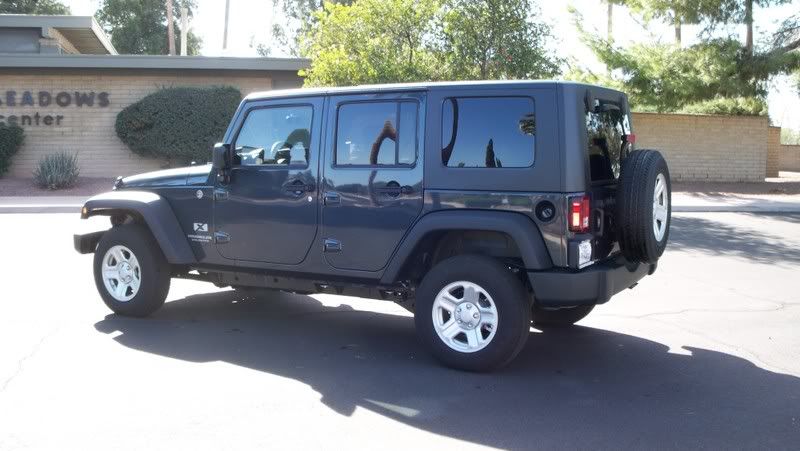 I went w/ the Rubicon Express Long Arm (RE LA) 4.5" kit, I also did front and rear drive shafts. I went w/ the Fox 2" w/ res.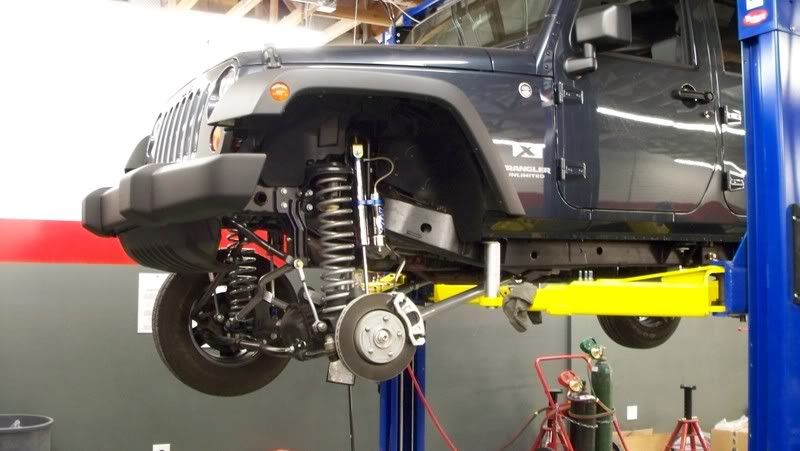 For wheels and tires I went w/ 18" Moto Metal 954's (18"x9") and BFG 37/12.50 Mud Terrain KM2.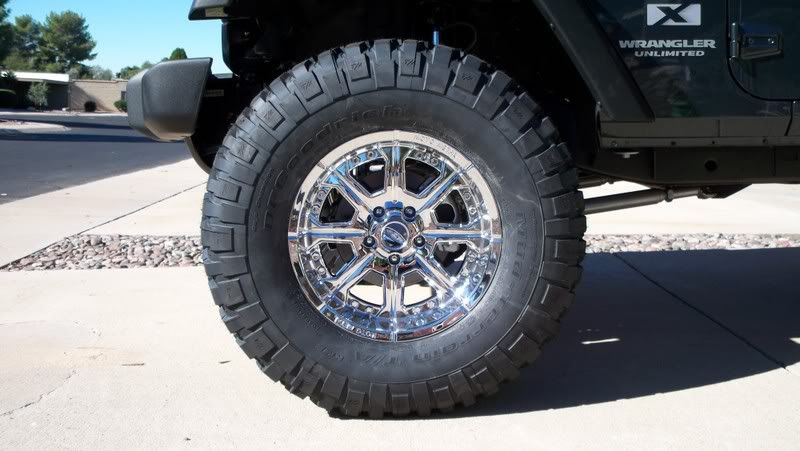 Now this is how she looks today.
Sorry that all I have is poser shots, I just got back to town and haven't had a chance to take her out. As soon as I do I'll get some photos put up.
Next I'm going to fab the bumpers and a rear tire swing-out. I was going to start w/ the front first but I think I should do the rear so I can get the fifth full size wheel and tire on.
Thanks for looking, and I'm good w/ constructive criticism so feel free to tell me what you think, good or bad...
Oh yea, 5.13's are also on the must do list.
---
Mitchell...
A happy wife is a happy life.


'08 Unlimited- 4.5 Rubicon Express Long Arm
40" Nitto's on 17x9 Trail Ready Beadlocks.
Fox shocks w/ res.
5.13's w/ ARB Lockers F/R
Warn 9.0rc
The list goes on, but there's no money in my wallet???