copied from my intro thread, see below
Hello all,
just purchased a 1991 YJ with 133,333 miles on her with a little surface rust on the rockers but frame is clean. Has a 4" lift. tires are 31x10.50 on stock wheels. Handles awesome on the road and drives straight with no death wobble at all. cruises at 70 just fine.
straight 6, new stock exhaust and its super quiet so i plan on eventually installing a super 44 on it to give it a little more rumble. So right now i have a little build list of what id like to do, first ill get some new wheels, soft 8s 15" and not sure if i want 33x10.5 or 33x12.5..i feel if i get the skinnys im going to want wider so probably just run with the 12.50s. metal cloak front and rear flares, new bumper and buy a new winch. It has a 10k lb one on her now but going to sell to a friend. repalce the front bumper and rear with a rear bumper with swingout tire carrier. add a CB and firestick. grab some rocker guard armor while im at it and a new tow strap. and probably some KC's on the windshield. Has a bestop soft top on it now and just need a tailgate bar so it is secure in the back
heres some pics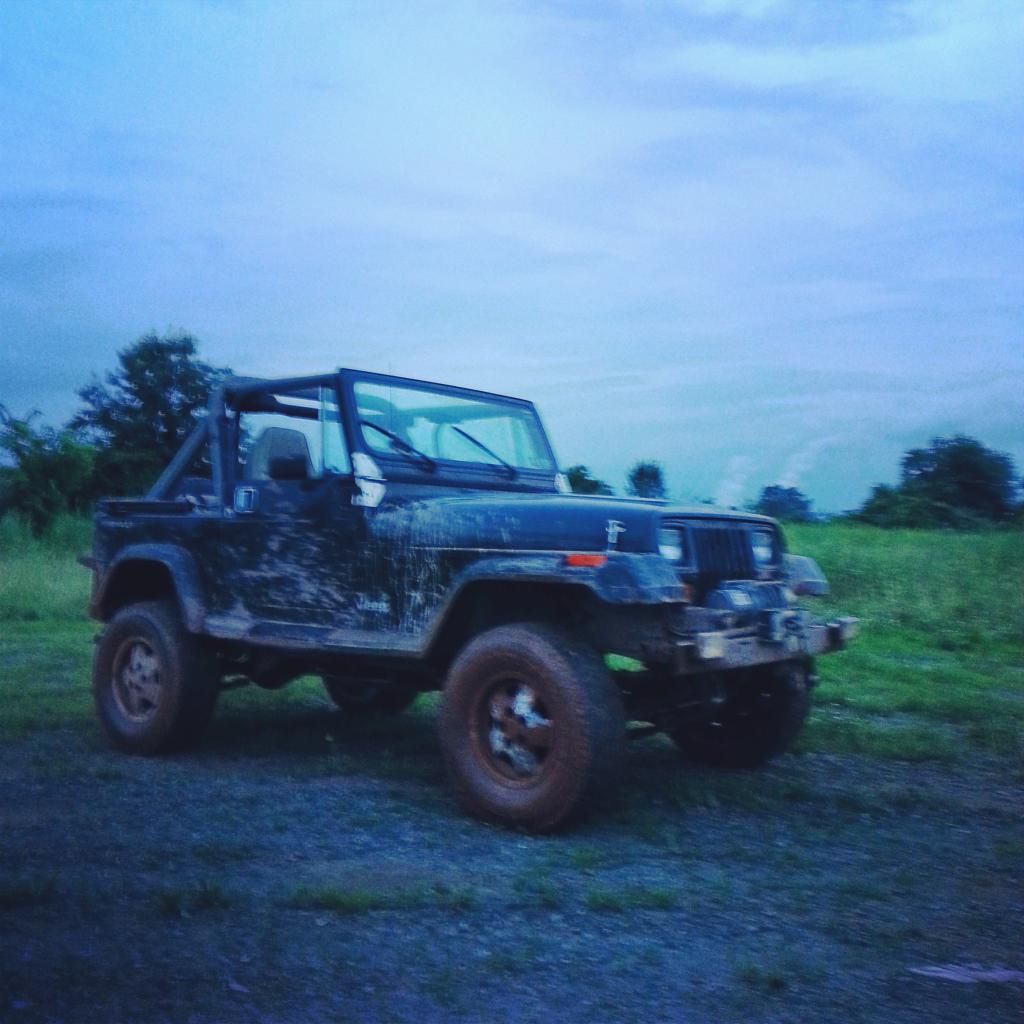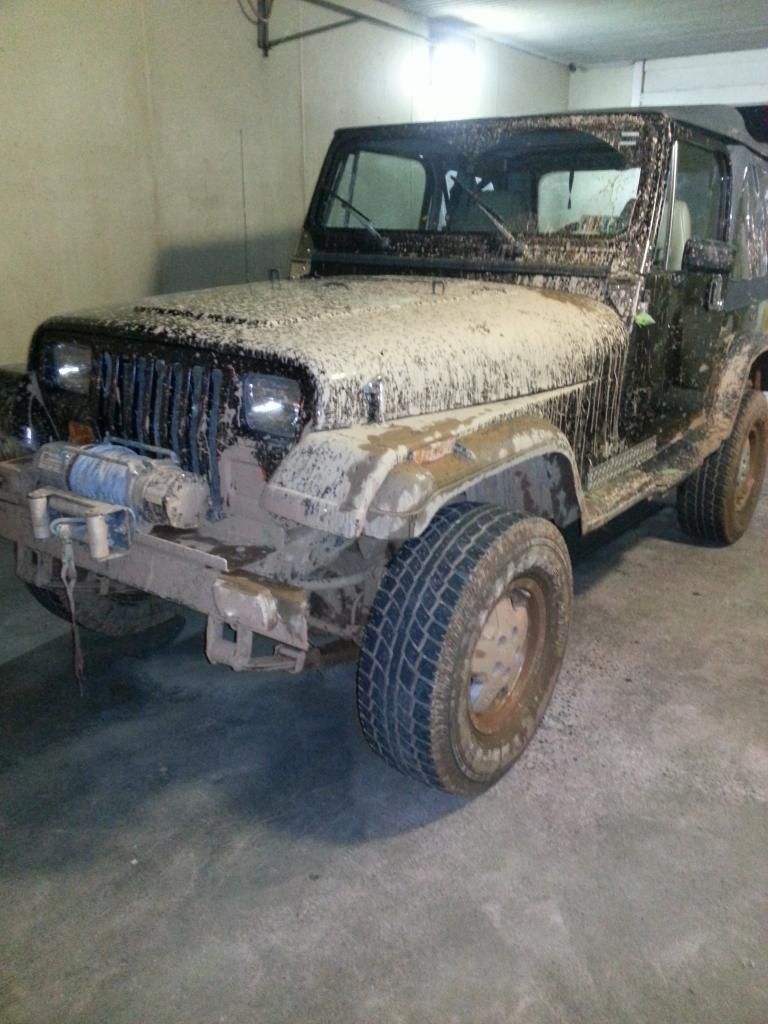 old jeeps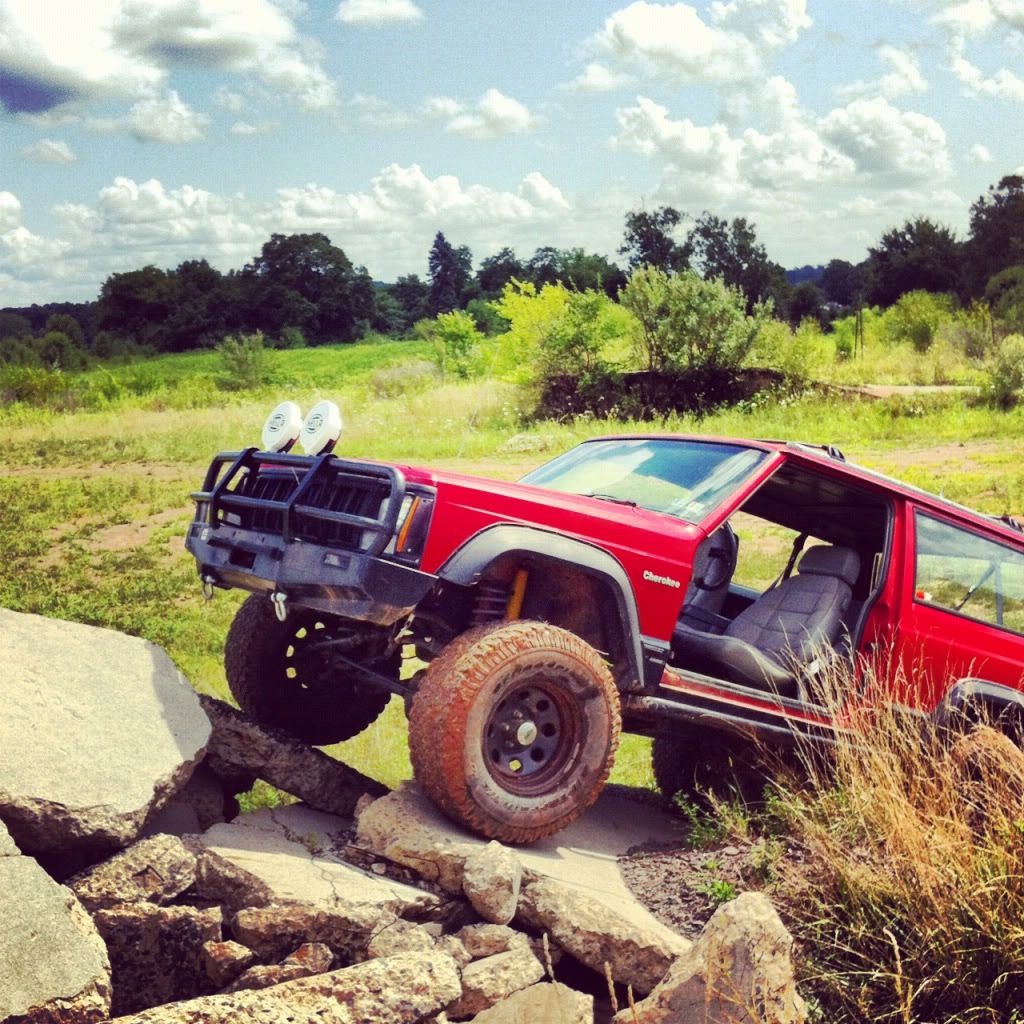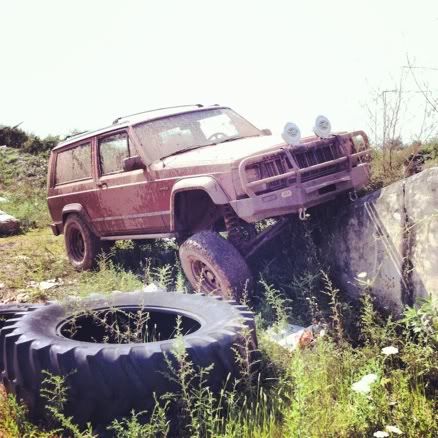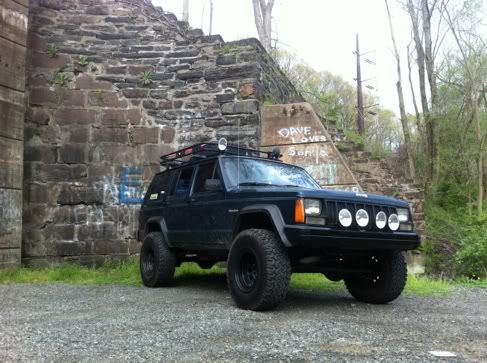 current car
2002 WRX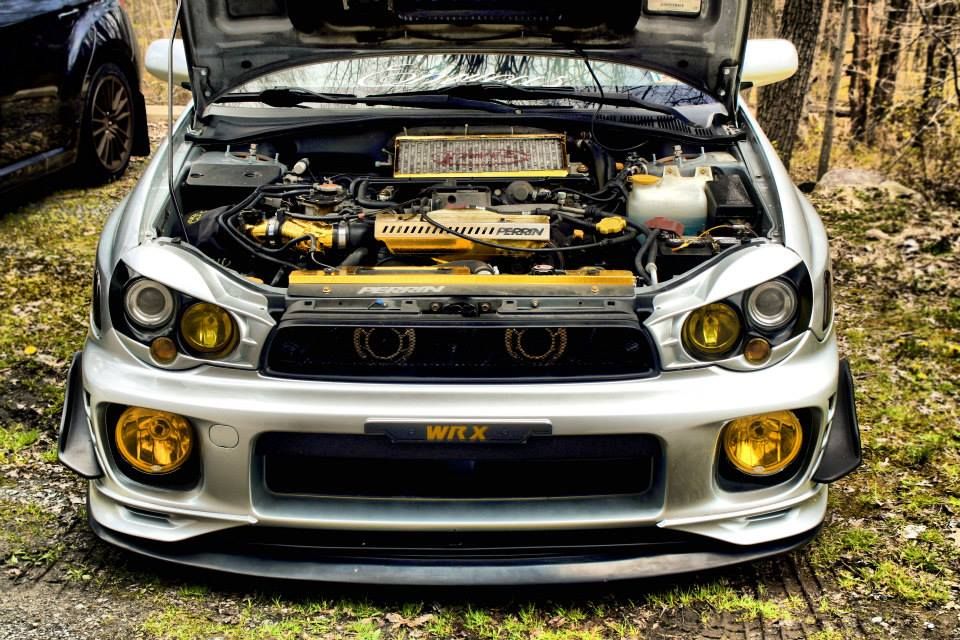 replaced the front bushings for the leaf springs, removed the front and rear trackbar and removed the front sway bar. havent had the time to drive it yet to see how it feels but cant wait and then maybe a little light offroading to see how it feels. i also wired up some Raxiom LED lights and used some nice windshield mounts but have yet to really use them. The rust areas in the floor and where the jeep logo are i cut out and will be welding in some new floors then adding som black diamond plate to the side to hide the welds since i dont feel like repainting it. below are some links to items ive bougt, i have yet to install the side armor but i will once the floors are completed.
7/21/14- Got to rewire my sound bar over the weekend so now all 6/6 speakers work comapred to 2 that did before lol. also trimmed the flares and cut the fenders for a flat flare looks which im very happy with. im not sure if i want to find a set of used TJ flares to mod for the front or what i want to do really. i wanted flat tube fenders but trying to keep this on a tight budget so will most likely get some used or new replacement TJ flares. who knows what i will end up with. she will sit this way for a bit until some wheels and tires and bumpers come in.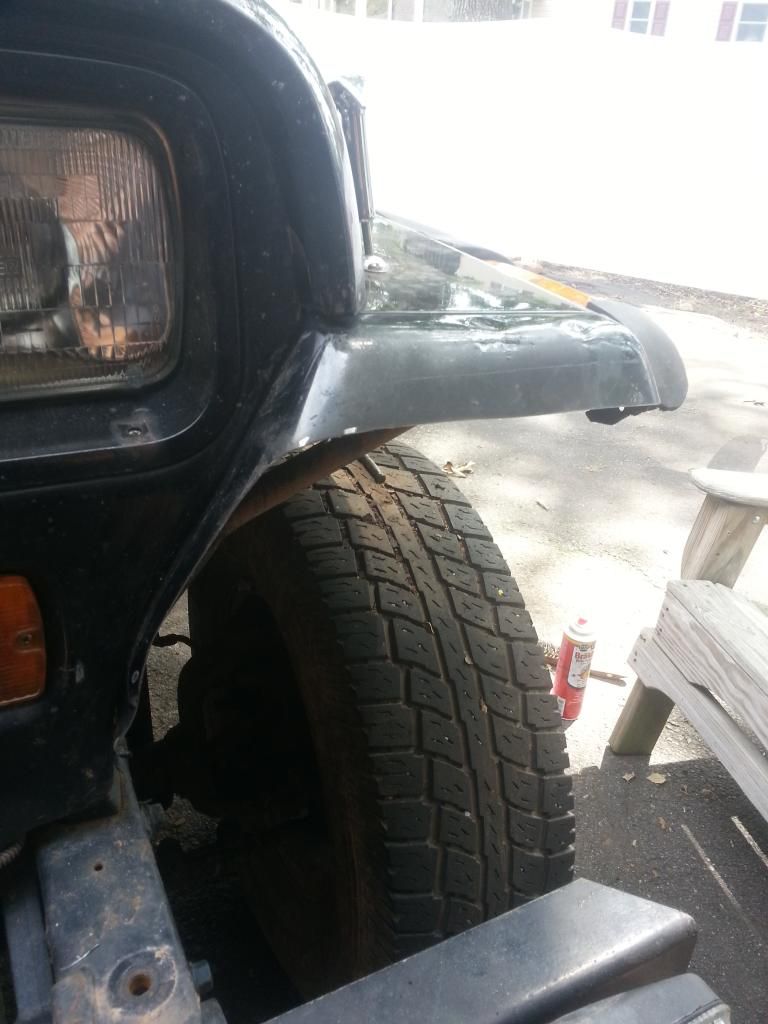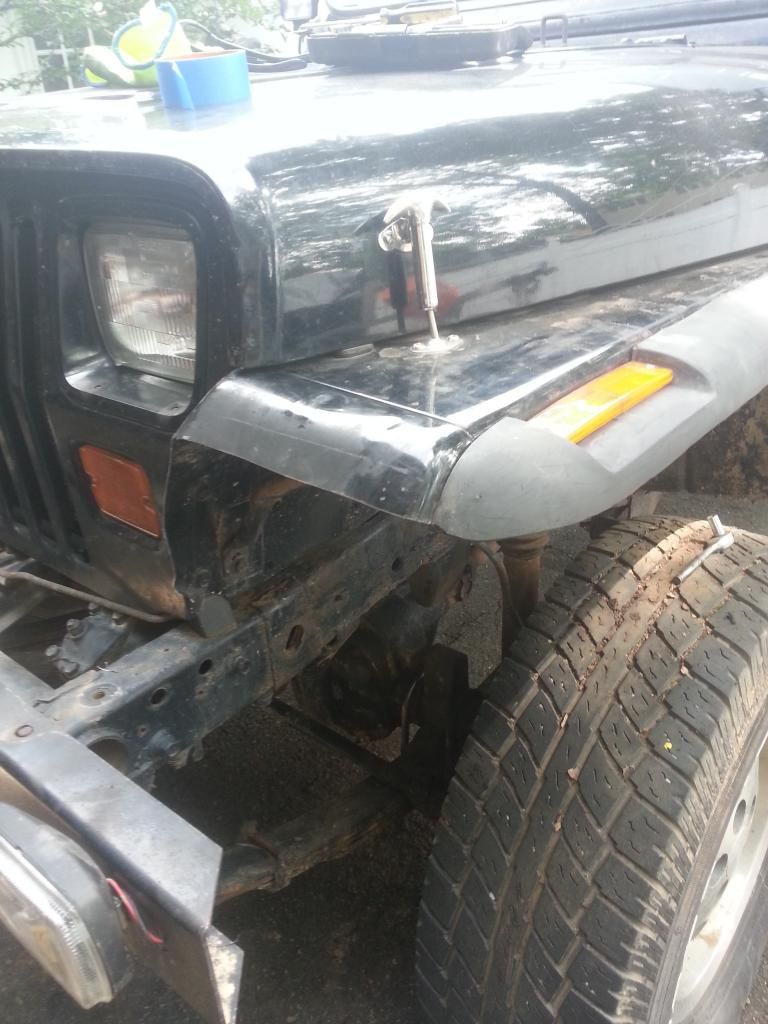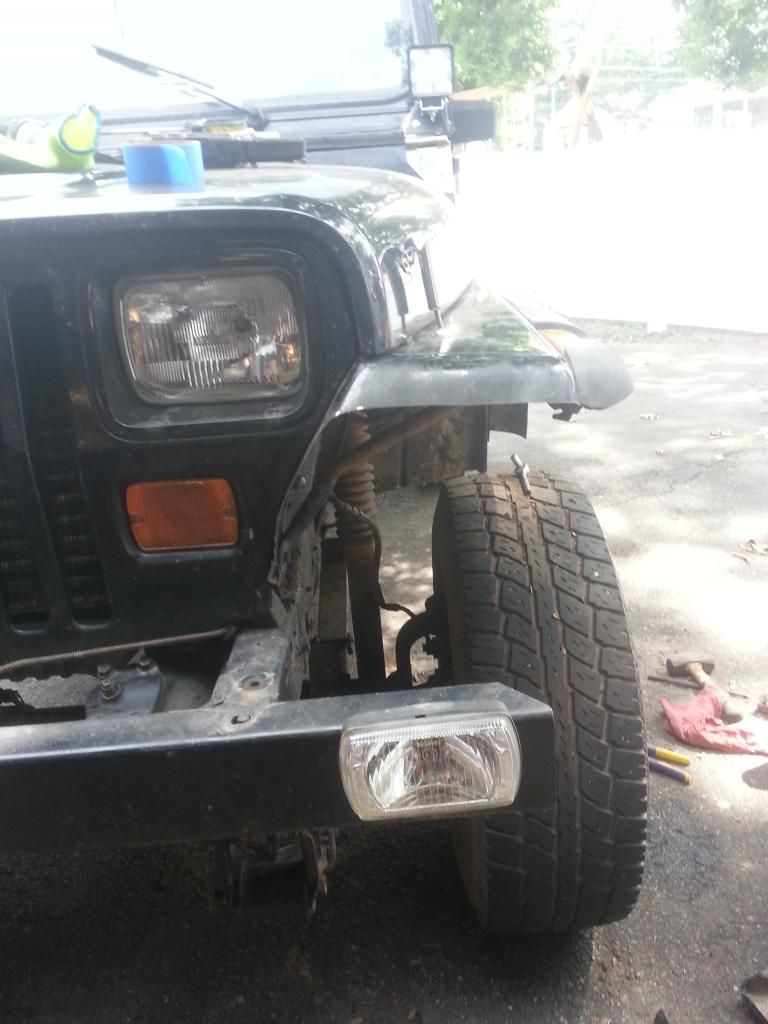 7/25/14
Just bought some parts!! As for the tires i piicked up a set used 33x12.5 R 15 MT mud terrains. one is brand new that he had as a spare and all the others are a little worn. the other tire il use in the rear along with the spare is just about brand new. the fronts have about 1/4" of tread on them and spare is about 1/8". i bought all 5 for $400 pics will be put up after install of course
shes slowly coming together
7/28/14
so heres the MT's mounted
front bumper installed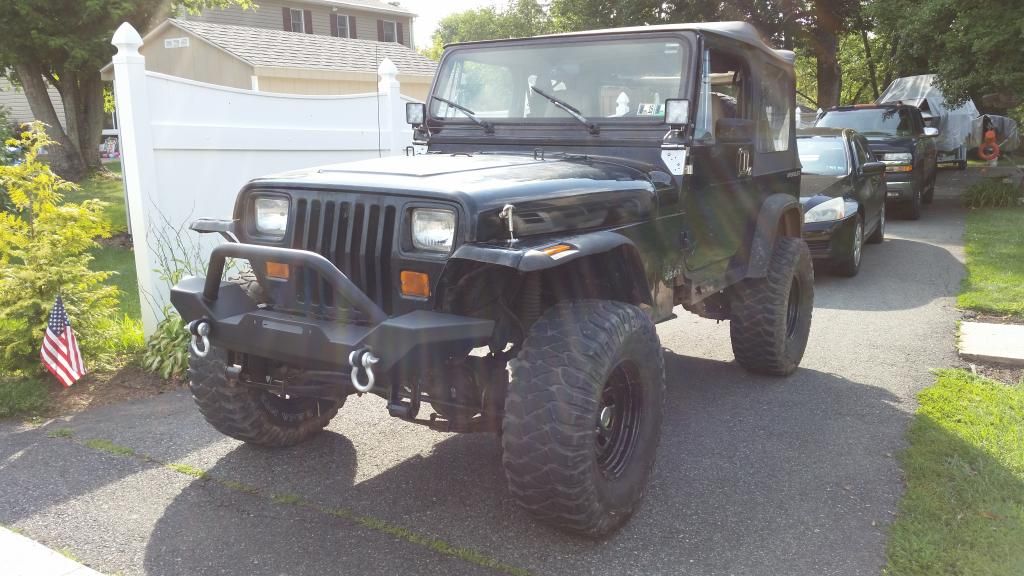 and little poser pics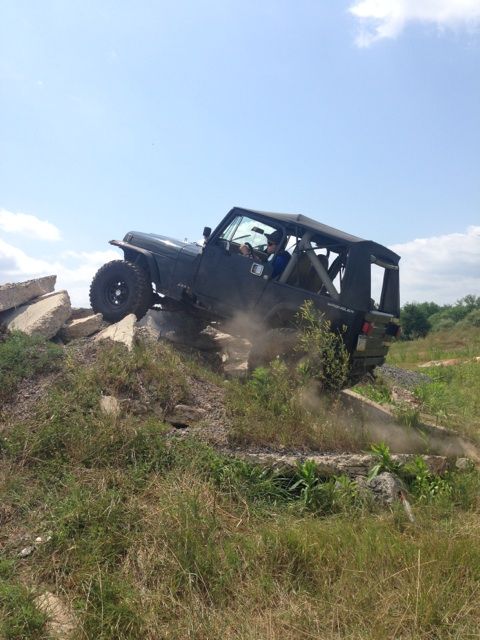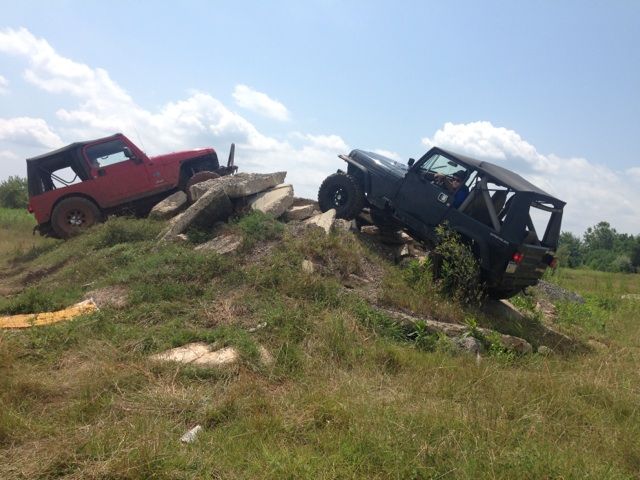 So since ive had her i havent updated the thread much. ive taken out the carpet, put a new floor pan in, still have a small spot to fix on each side though of rust.
all the current mods are 2 4.5" square Raxiom LED lights on some Rugged Ridge brackets, replaced the airfilter and bought another to keep in the back, have side armor but not installed it yet sine im still fixing the rust. added a LED light to the light bar after i rewired all the speakers to make them work. front bumper with winch, rear bumper with tire carrier, hi lift jack, put on a super 44 flowmaster for a little deeper exhaust sound. new black lug nuts to get id of the old rusty ones. I have since traded my 33.12.5 MT's for new BFG AT's 33x10.5 and kept the same wheels. they ride a ton smoother, and my front MT's were shot...but my backs were new. strsaight trade and these are literally brand new 4 tires. i still have my 12.5 spare but will probably be selling that and the rear bumper with tire carrier for just a standard aftermarket bumper, probably a tube style and just not carry a spare until i can get a used AT for cheap.so the sides need to stilll be finished and covered but need time and $$. but here she is.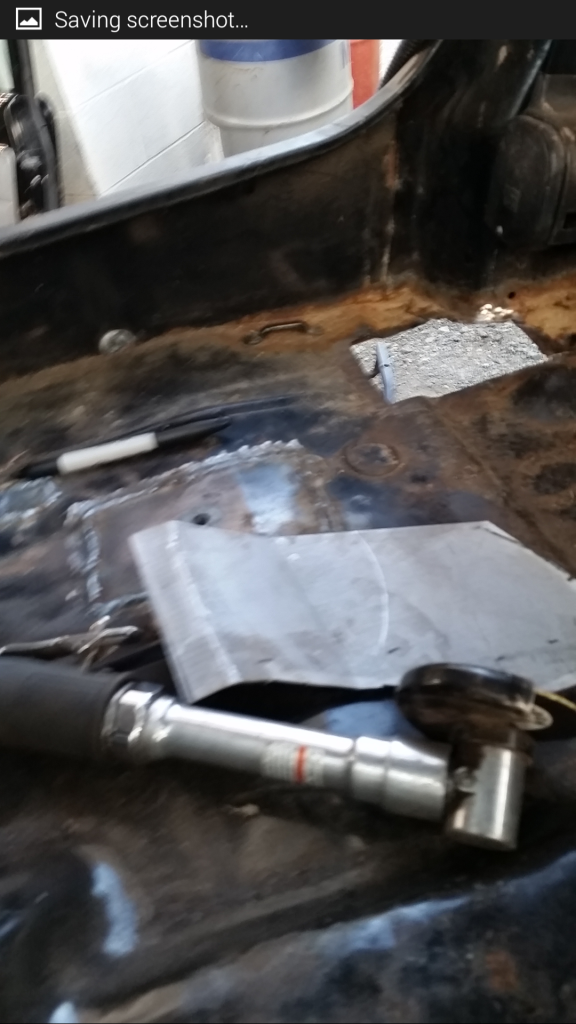 needs to be finished below VV
after welding in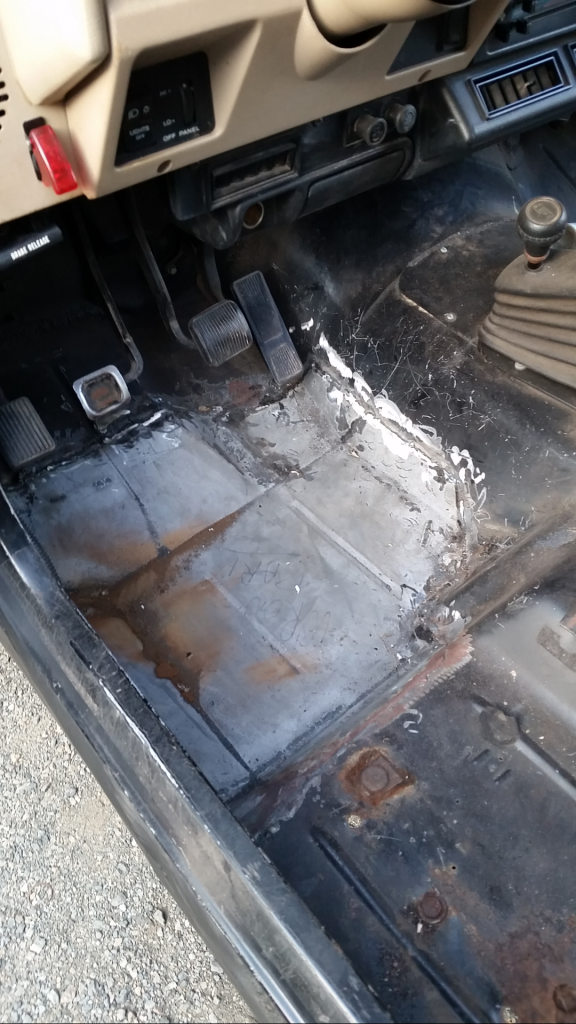 dirty meh
need to get rid of these horrible claw marks on the door...not sure how they ever got there from the PO..
how lights are wired