worked on setting up the 4.10s in the rear this weekend. the gears are third hand (used twice previously), and the shim packs in the motive gear install kit were lacking variety to say the least. with that being said, i got an acceptable pattern, but not quite perfect. the coast pattern had a bit too much toe for my liking. we'll see what happens.
here i had to drill out the carrier for use of the 7/16 ring gear bolts (i used thick cut 4.10s so i could utilize the stock 3.92 & down carrier)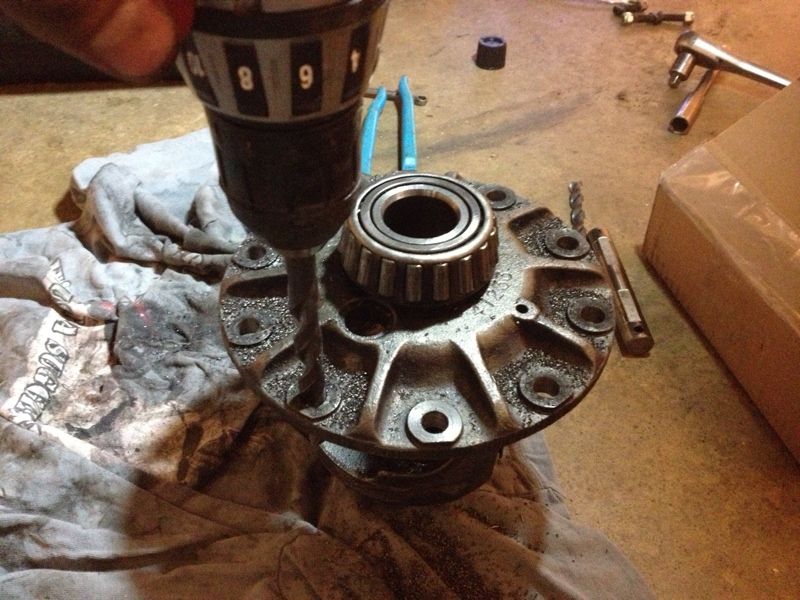 normal bolts and thick cut gear bolts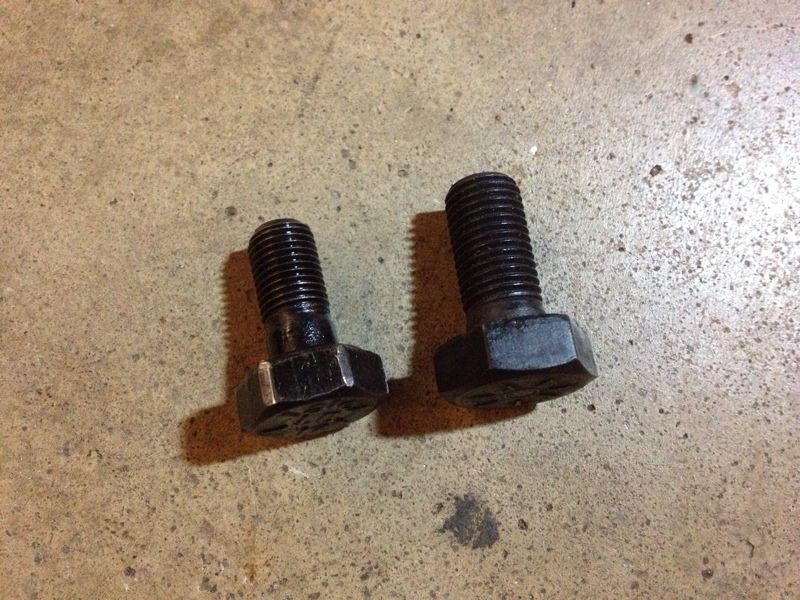 giving the old bearings a little warmth with a hair dryer. i chose not to use a torch in fear of warping the carrier.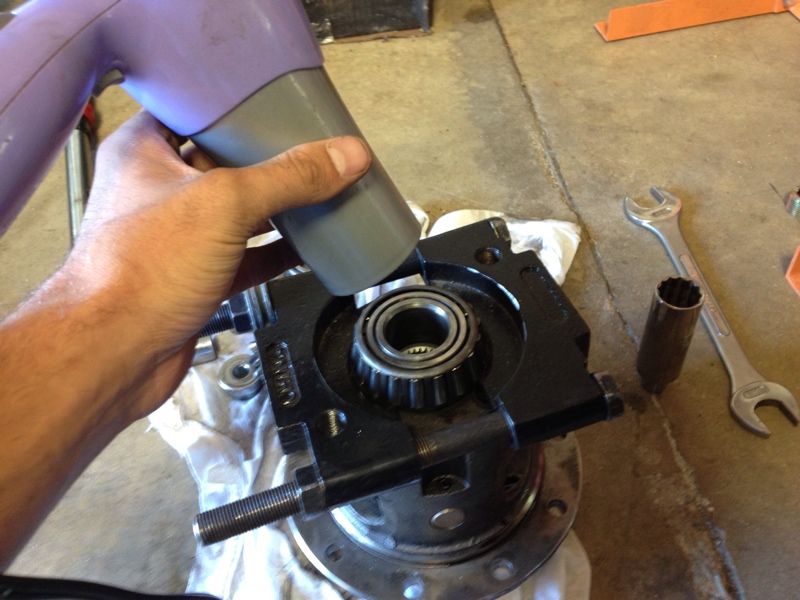 after about 5 minutes with the hair dryer on high, my little rig popped the bearings right off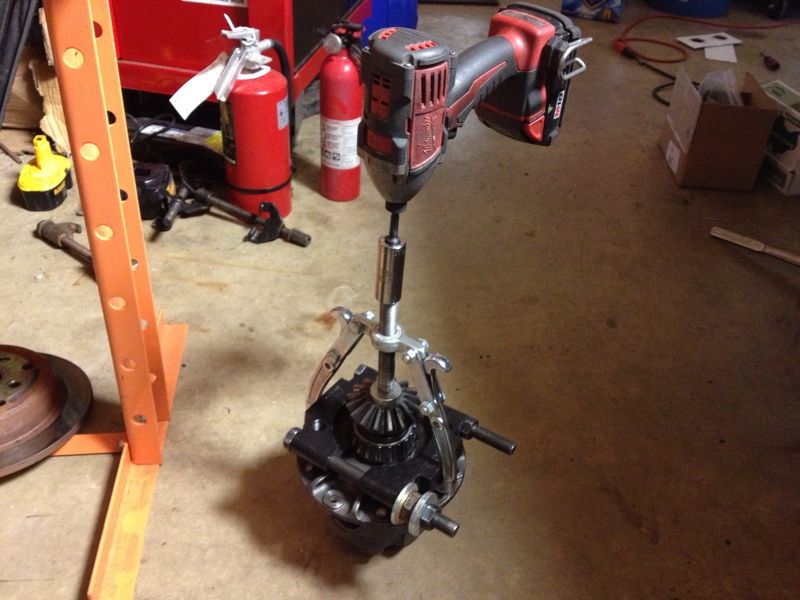 after i got everything set up the way i wanted i removed my set up bearings and installed the new timken bearings that came with the kit.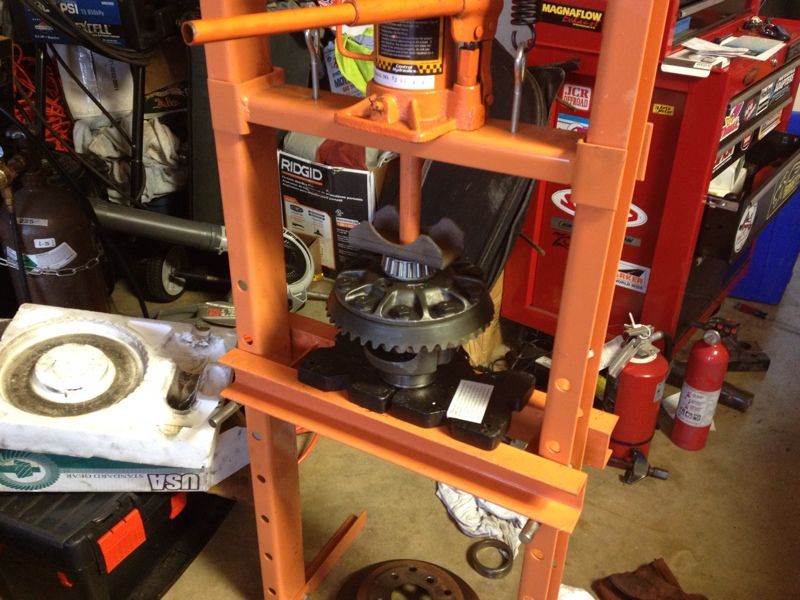 finished product, including an aussie locker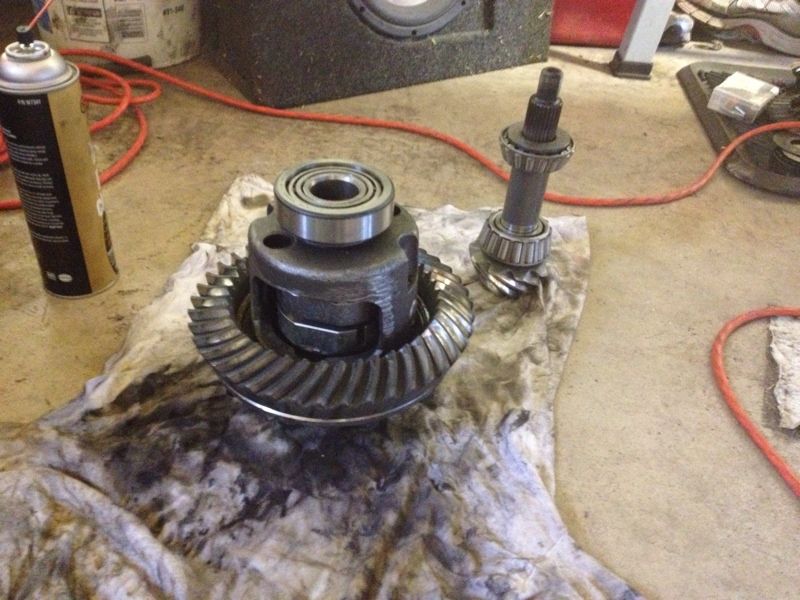 final product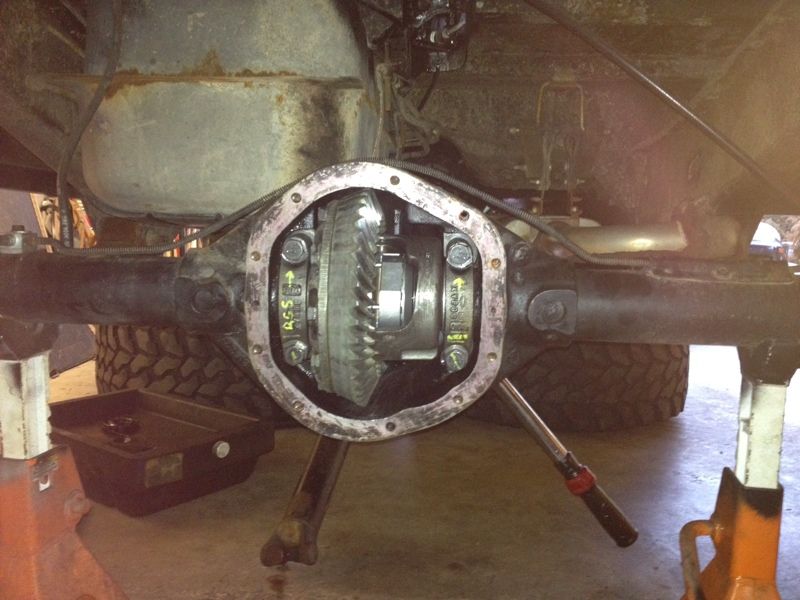 I am in the middle of final assembly, shafts, brakes, gear fluid, etc.. i called it quits for the night so i could get groceries, eat supper and do homework. since i have class after work monday I wont be able to finish up till tuesday. i was hoping to have it dont because its cheaper to drive the jeep than my diesel, which i just put $100 in and that wont last me all week