If you're looking for the YJ grill swap, skip to page 9.
Welcome to my build thread! This thread is about my 2005 TJ X, I will cover just about everything I have done so far and plan to keep it updated as my build progresses.
How I got the TJ:
Not too long after I got my drivers license I bought a '95 YJ with a 3" lift and some other mods. That was the first and last lifted vehicle I will buy, I spent thousands replacing or rebuilding just about everything on it. So I learned my lesson, if its lifted its probably been beat. Frustrated with all the problems, I put it up for sale in March 2008 and bought a 5.9 Limited Grand Cherokee. Less than two months later I got rear ended in the ZJ, it was a total loss. So it was back to driving the old YJ. The day after I graduated high school (June 2008) I bought my 2005 Wrangler that this thread is about. Finally in October of that year I sold the YJ, using that money and the money from the wreck I paid off the TJ.
Here is the TJ on the lot the day I bought her, completely stock: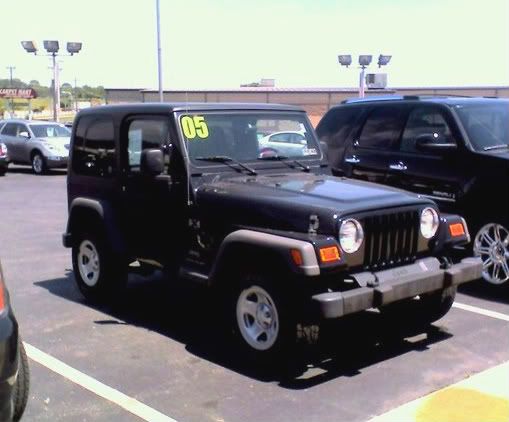 Details:
4.0L + 6 speed tranny
D30/D35
66,xxx miles on the clock
Full Doors
Hard Top
(Factory?) Bikini Top
Spare Tire Bike Rack
The next day I was headed to senior week at the beach, banking on the 30 day / 3,000 mile warranty from the dealership, I decided to drive it from Pennsylvania to OBX, NC for a week on the beach
Before I left I removed the spare tire bike rack which was locked on and I had no key for, and I put some cheapo fog lights on the front bumper.
Ahh the beach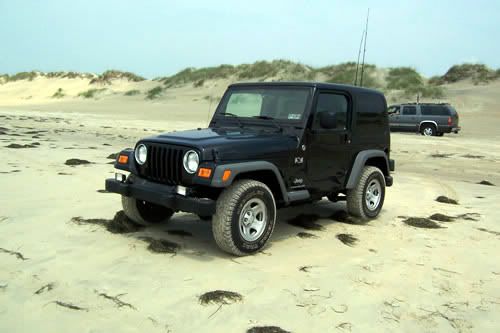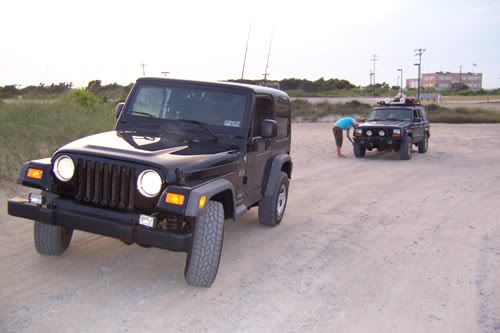 So the YJ was still sitting around for sale to I got to thinking one day and had the 31's swapped to the TJ and painted the stock wheels black (why didn't I just swap tires and wheels?, then I could have had soft 8's). I won't waste space with pics of that stuff, you all know what 31's look like on a TJ.
Being on a tight budget, I ordered a budget boost. Rocky Road 2" BB came two days before the PA Jeep Show, while I was there I picked up some stock Rubicon Springs for $25 (waste of money) and a stinger for $60. That night the lift went on with some help from my two best friends.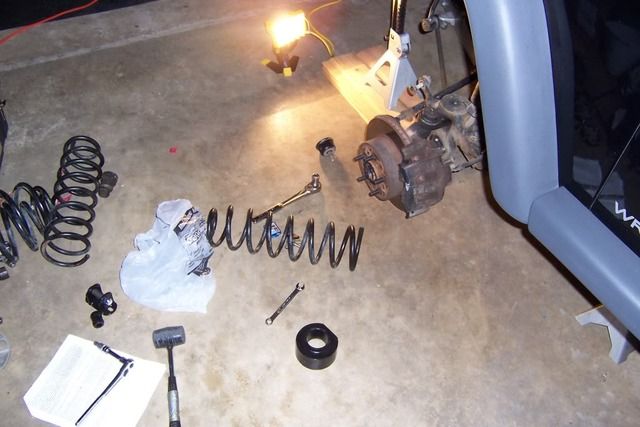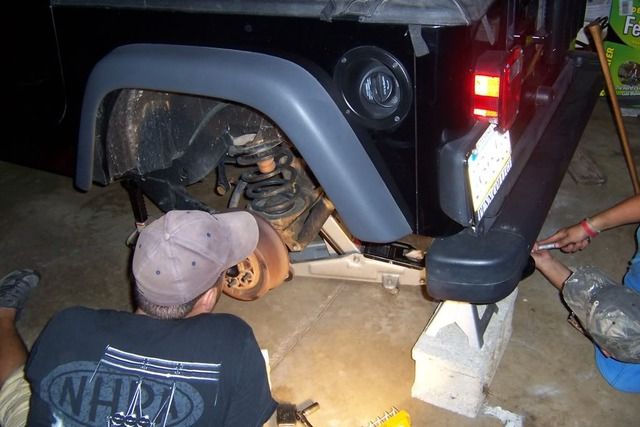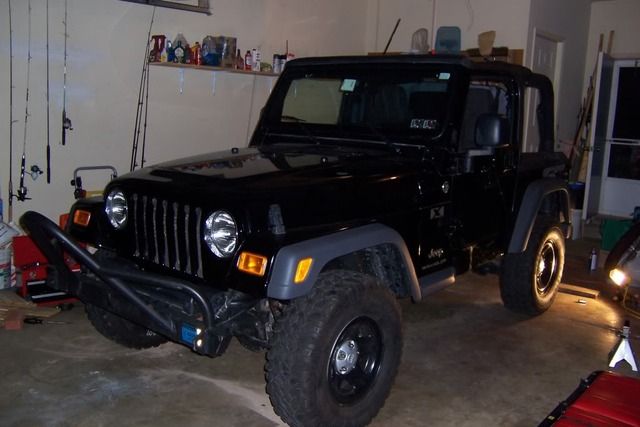 The lift went on in about 4 hours with no problems at all. At the time i was pleased with the lift, and it satisfied for the time being. But as you all know, this is an addiction and never ends.
Did some wheeling to test out the new lift...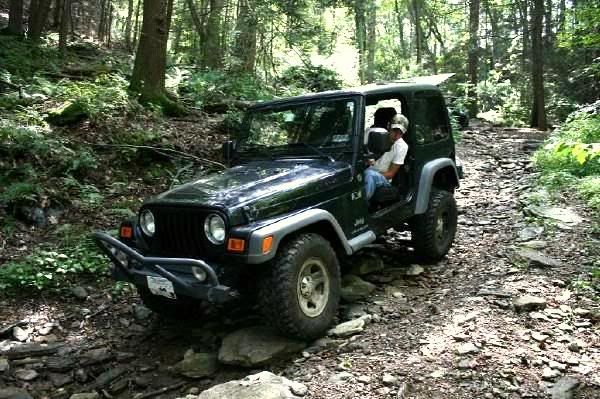 One of my close friends went to Marine Corps boot camp, a bunch of friends and I raised some money to buy a lift kit for his truck as a surprise for him. Yeah yeah its a yota, but it was for a good cause.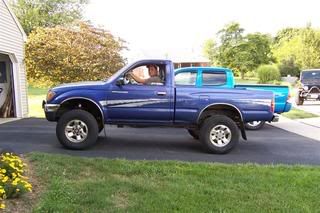 In the next few months (fall / winter 2008) I installed a Cherrybomb Glass Pack and got a good deal on a hi-lift jack with hood mount and a light bar.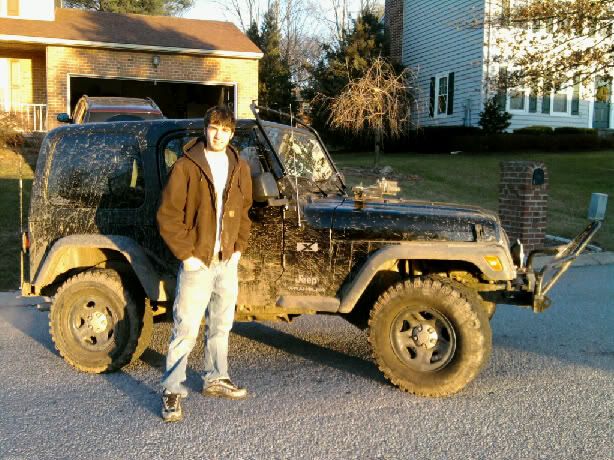 More to come...