I picked up a set of '05 Wrangler Ravine rims for $100. I paid probably three times that much for the ones on my Comanche, but these aren't in as good of shape. Some curb rash here and there and the clear and paint had begun to peel on two of them.
Here is one of the rims after I used some aircraft stripper on it: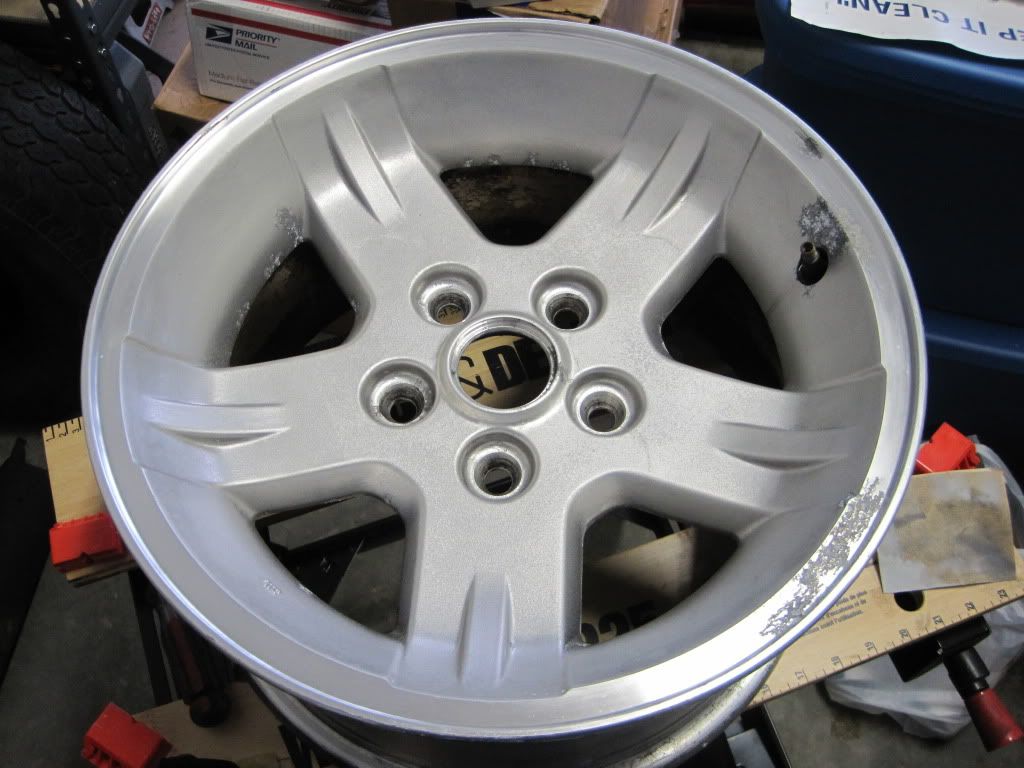 I knew the paint was bad by the valve and the other rim, but couldn't tell that it was beginning to bubble in the other places. I sanded down the rock rash where I could. Two of the wheels I stripped completely, the other two I just sanded down with some 320 grit (the two on the right I sanded).
Here they are primed and ready for paint: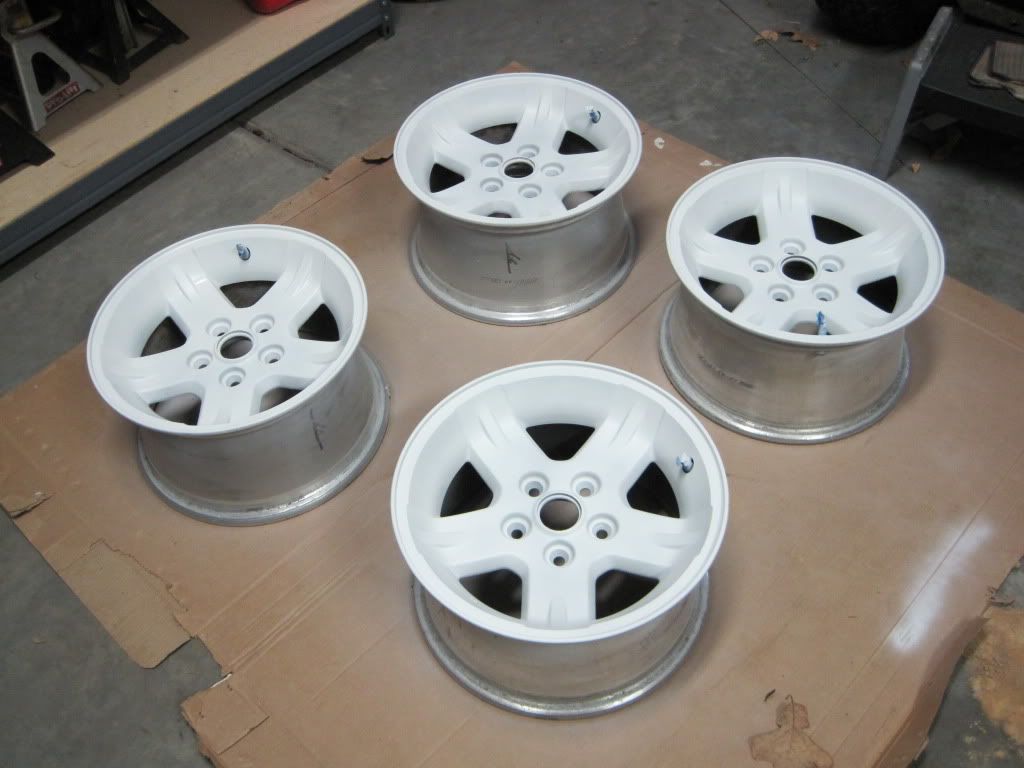 I decided to try Duplicolor's graphite wheel paint. It seemed to lay down OK, but I almost got a blister for the old style nozzle, plus plenty of finger fatigue. I tried to use one of those snap on triggers, but it would catch the very outer portion of the spray, pool and then drip. The finish is far from perfect, but I wasn't going for an OEM quality finish either. This is my first time painting wheels and I'm happy with how they came out.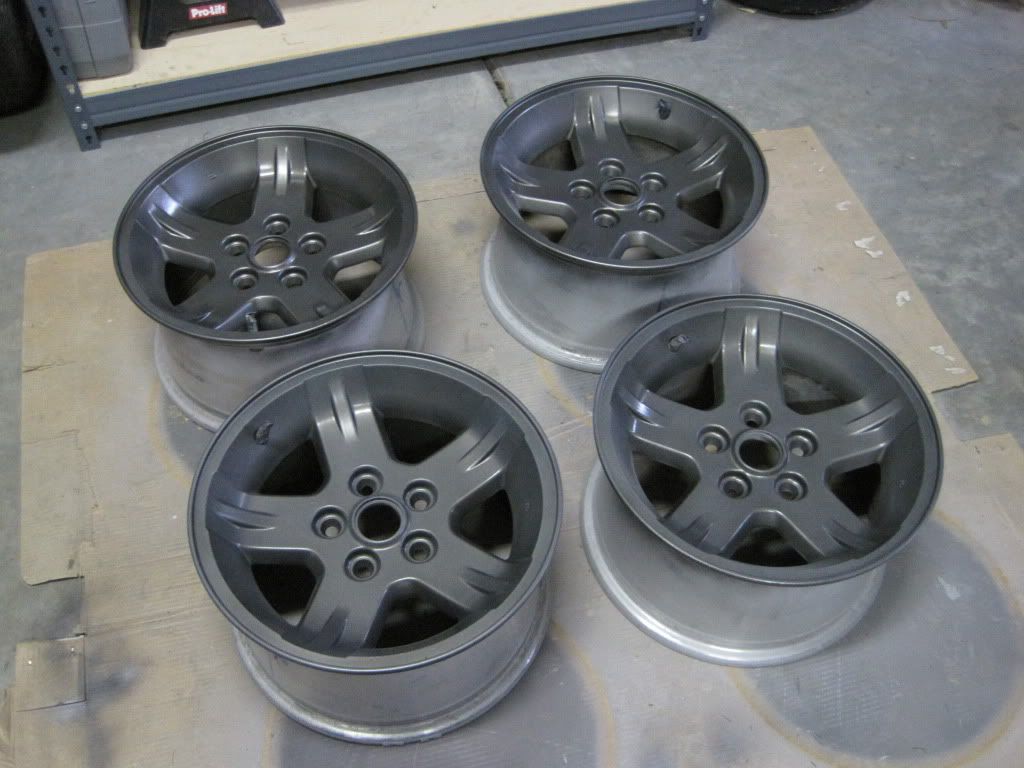 I'm going to try and get them mounted tomorrow. One of my tires isn't holding air, so I have to take it to the tire shop anyway. My only question is the center caps. Since they are plastic, can they be primed and painted the same way, or will it chip off?