Most current photo as of 03/05/2011.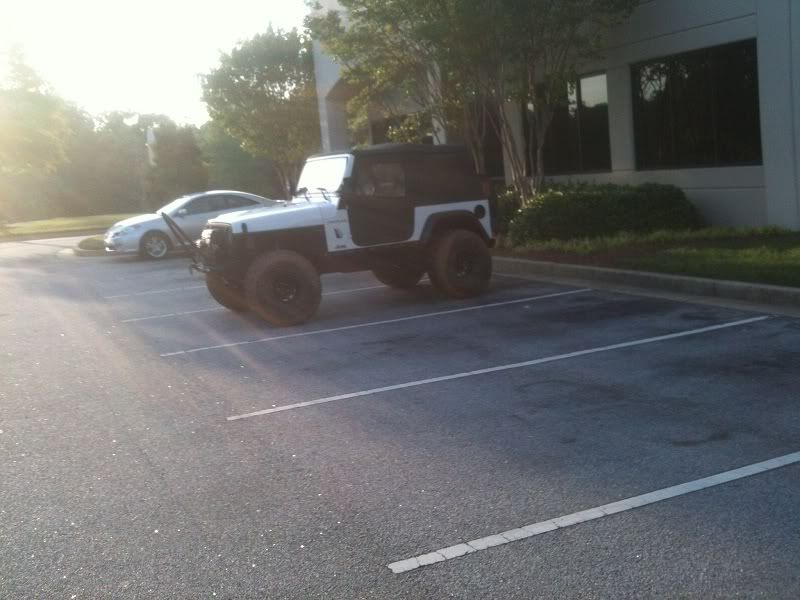 Here is the start.....
I will start out with a small intro. I have lurked here on JF for quite a while. Got into offroading & the great out doors back in high school. Started a successful website & offroad club here in GA. Began with a 98 Durango, quickly learned that the IFS and heavy D, was not gonna keep up with the Jeeps in the club.
So I sold it and started searching for a TJ. Of course I wanted a 4.0, D44 rear, Automatic, Full Doors, Hard Top, etc. Well I ended up with this, my cheap side got the best of me....
This was taken a couple days after I brought it home.
1999 Wrangler SE, 2.5L, D35 rear, Manual Trans, Half Doors, and a crappy soft top. (Ugly wheels, Worn 32s, 3" Body Lift, step bars)
The next few post will cover the last 2 years of work.
Newly married, no money, looking for my first home, etc....same old story. Started out with cheap/free mods.
Black headlight bezels, removed jugs, removed body lift, removed step bars.
Ordered a Procomp Rear bumper, Smittybuilt front bumper, and some sliders.
Also found a deal on some 15x10 street locks, rubi fog lights and some pillar mounts.