Tried to make some progress for you guys this afternoon.
First cut was a tad shaky, but things got better as I went along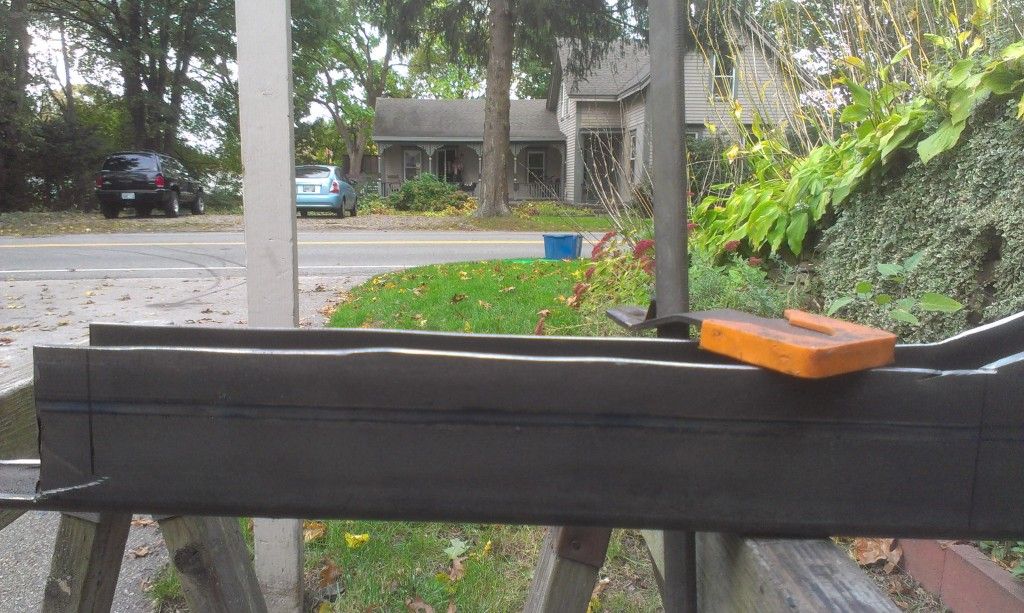 Got the rest of the main shape cut out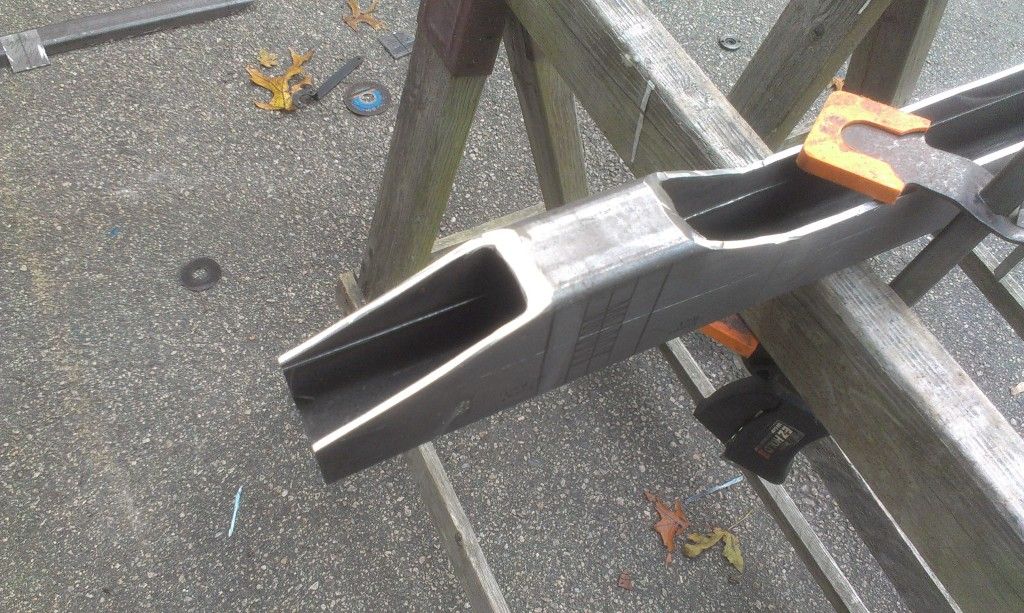 Then made an amateur mistake and went ahead and did this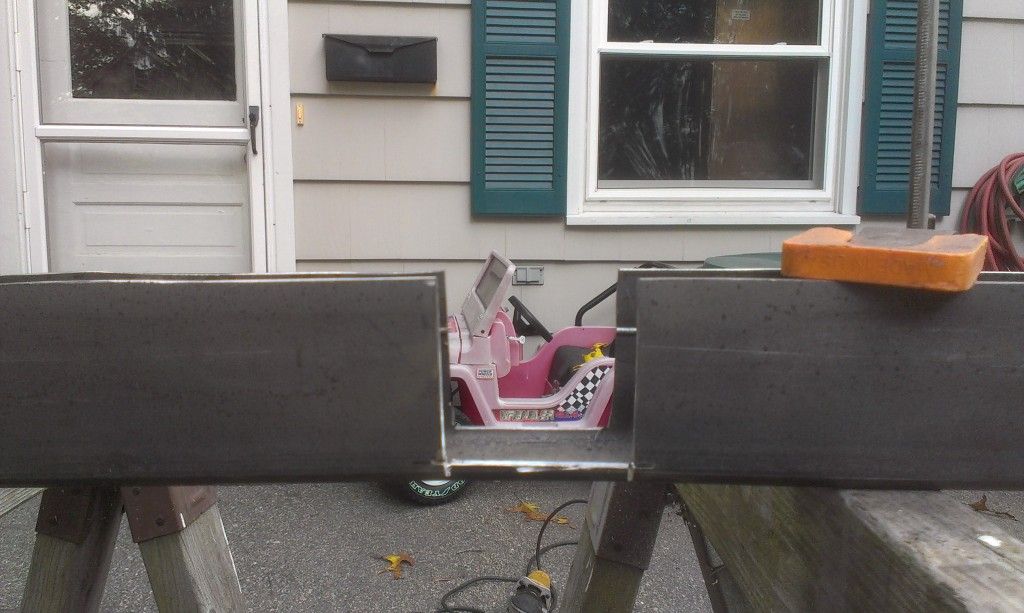 I think that jeep in the background good use some paint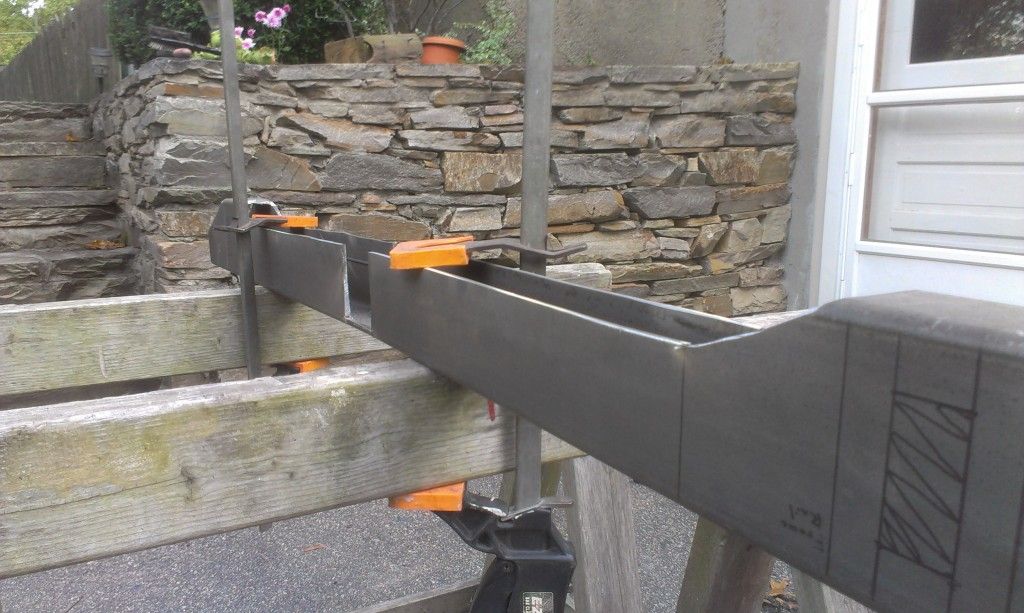 ...which made the piece arc, but not to worry I had a solution for that.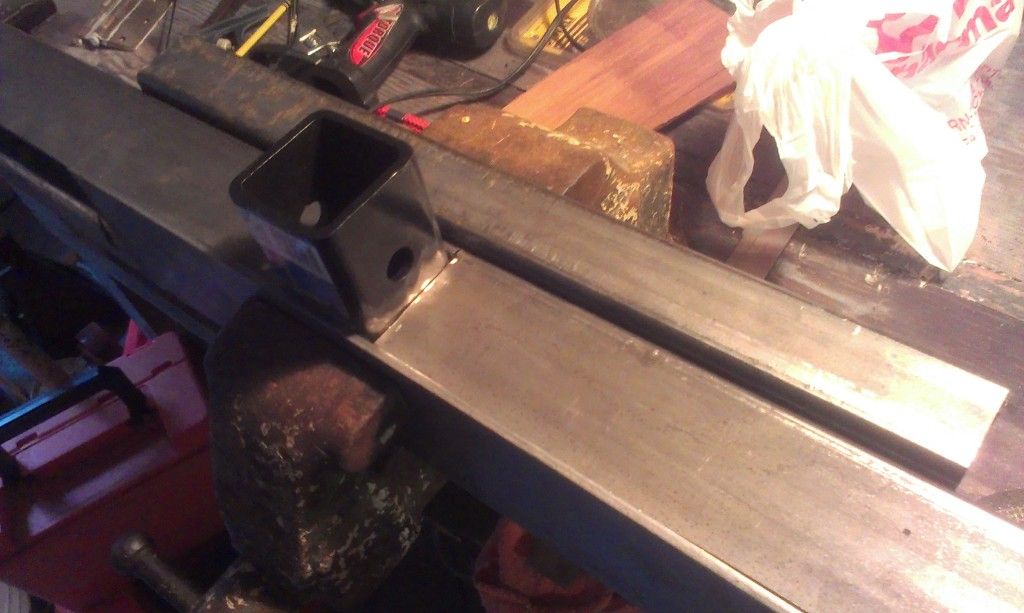 With a few shims, a tape measure and a square I got everything to my specs and tacked the receiver in to restore the squareness of the piece.
The cuts are a bit rough, but I have to make some adjustments and the big red "glue gun" will make everything look purdy
More to come.
---
'99 SE: The "It could be worse..." jeep
Quote:
...I say don't lift but CUT. :)
My Rusty Revival