Not a whole lot going on with the XJ right now but I am making progress. I installed a RC 2in lift kit on a 07' Jeep Commander the other day and made a few bucks for the Cherokee.
The front strut spacer-
Rough Country says to grind the unthreaded portion of the stock strut studs in order for the new spacer to clear. I found that this was not needed because there was clearance after fulling tightening the spacer onto the strut.
Also put 2in wheel spacers on the Commander
Back to the Cherokee, I started experimenting with homemade fender flares
I replaced my stock lower control arms with Rough Country fixed arms good for 3-4.5in of lift. In order to get the axle to rotate to where I could get the lower control arms in I took one of the control arm mount bolts and simply slid it through the axle end mount for the driver side control arm, with the bolt in place I slid a cheater bar between the axle and the bolt. When you pull up on the end of the bar, looking at the axle from the driver side you would notice it rotates clockwise. I put a floor jack on the end of the bar, after a minute of prying the bar up it moved the axle to where I was able to slide the passenger side lower control arm into place. Once you bolt that up the other control arm is ready to bolt in as well.
New wheelin pics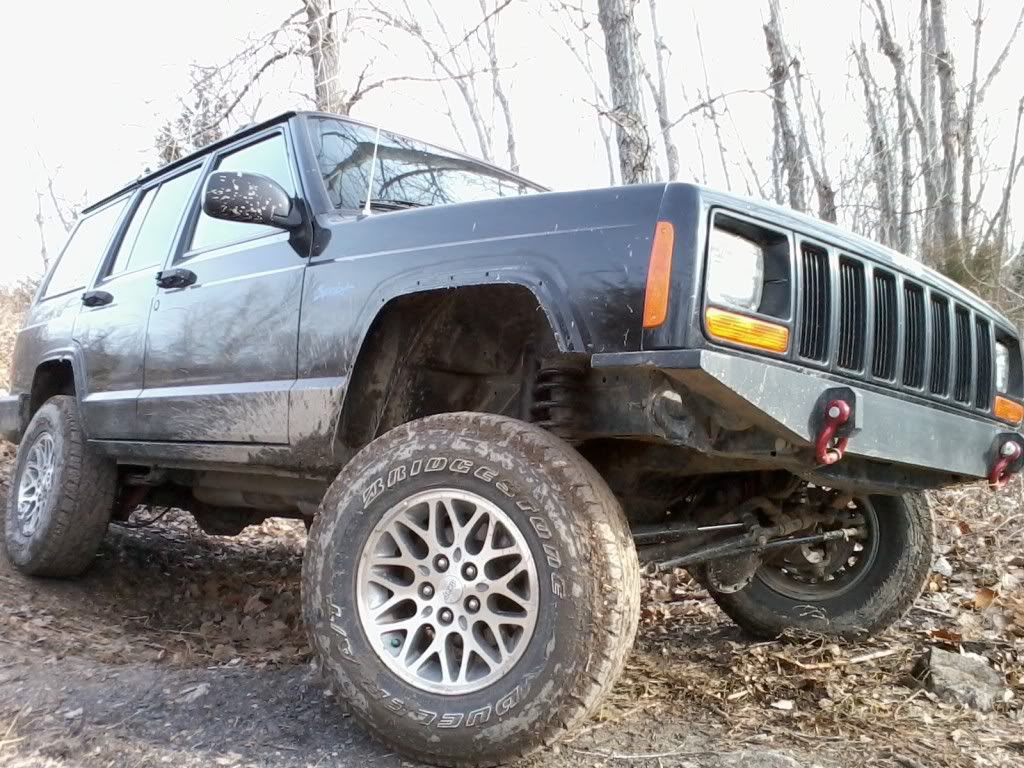 Going to align the Jeep myself tomorrow. Going to set toe and center the steering wheel.