I managed to get some work done on the Cherokee. I replaced the oil filter adapter o-rings with ones from a HELP kit from the parts store but they didnt seal. The second time around I replaced them with dealer o-rings and so far so good.
Picked up, modified, painted, and installed a 84-96 xj gas tank skid
Modified and installed a Teraflex ax15/4.0 oil pan skid (had to cut a chunk out to clear the exhaust
Picked up a trailer hitch from a fellow Jeeper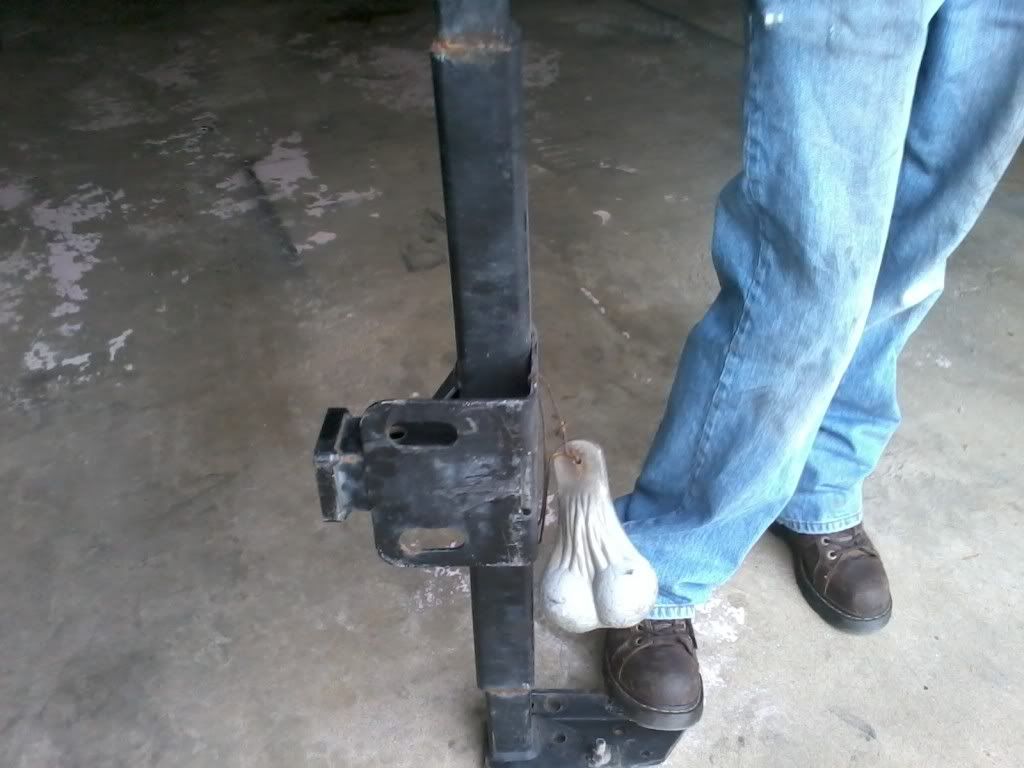 Helped install a recovery point in my friends bumper. Bolted a spare u-bolt through the stock bumper
Hey its better than nothing
I helped a friend install a lift on his white 98', his junkyard T-Bird coils gave him more lift than my 3in pro comp coils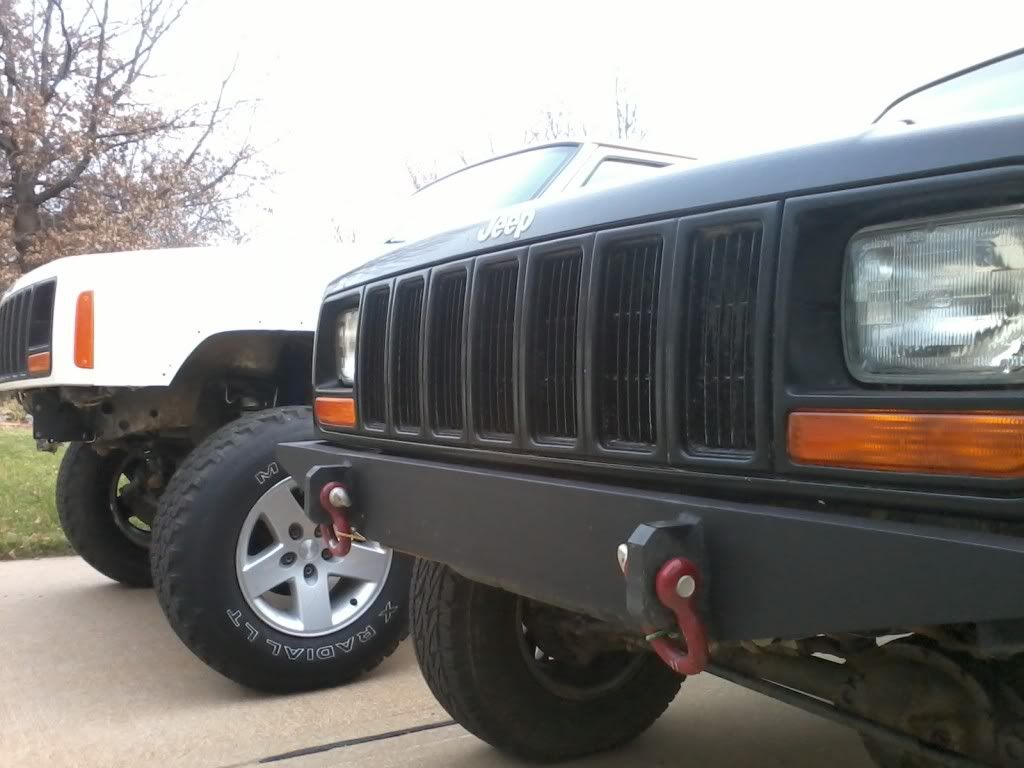 Wheelin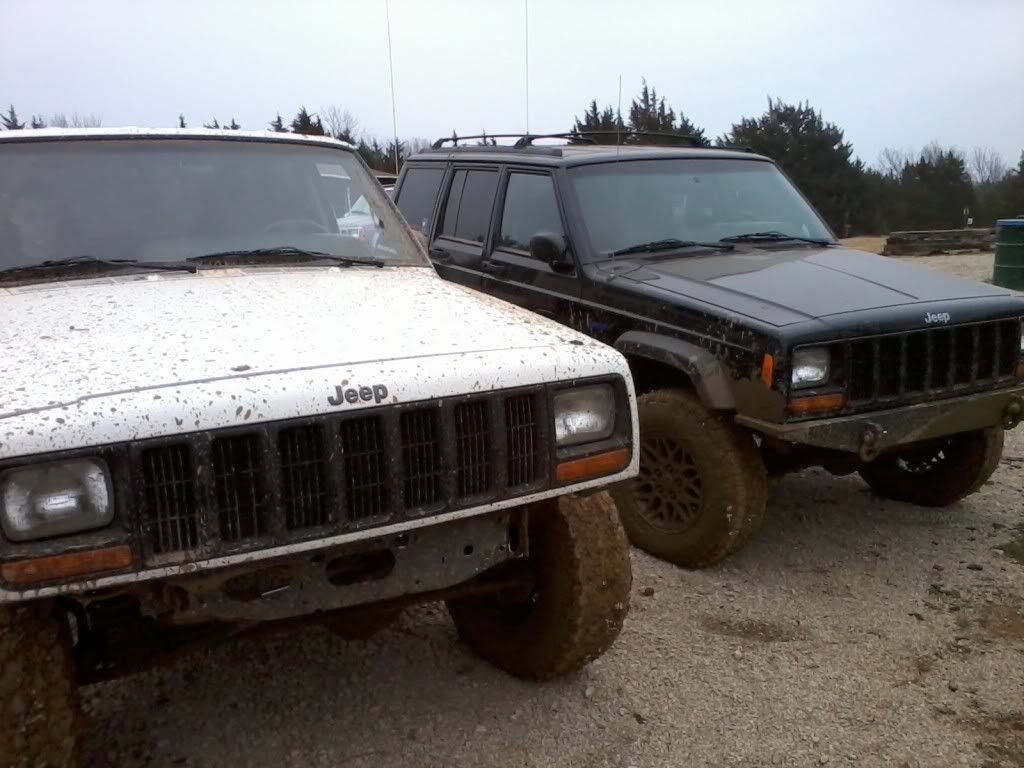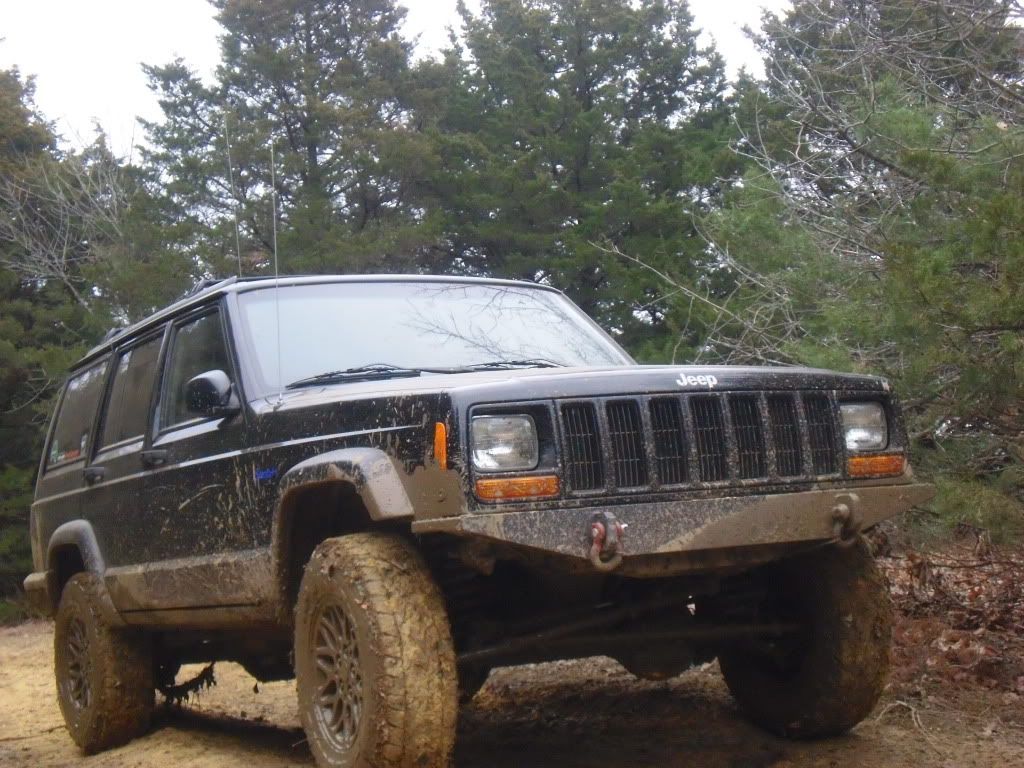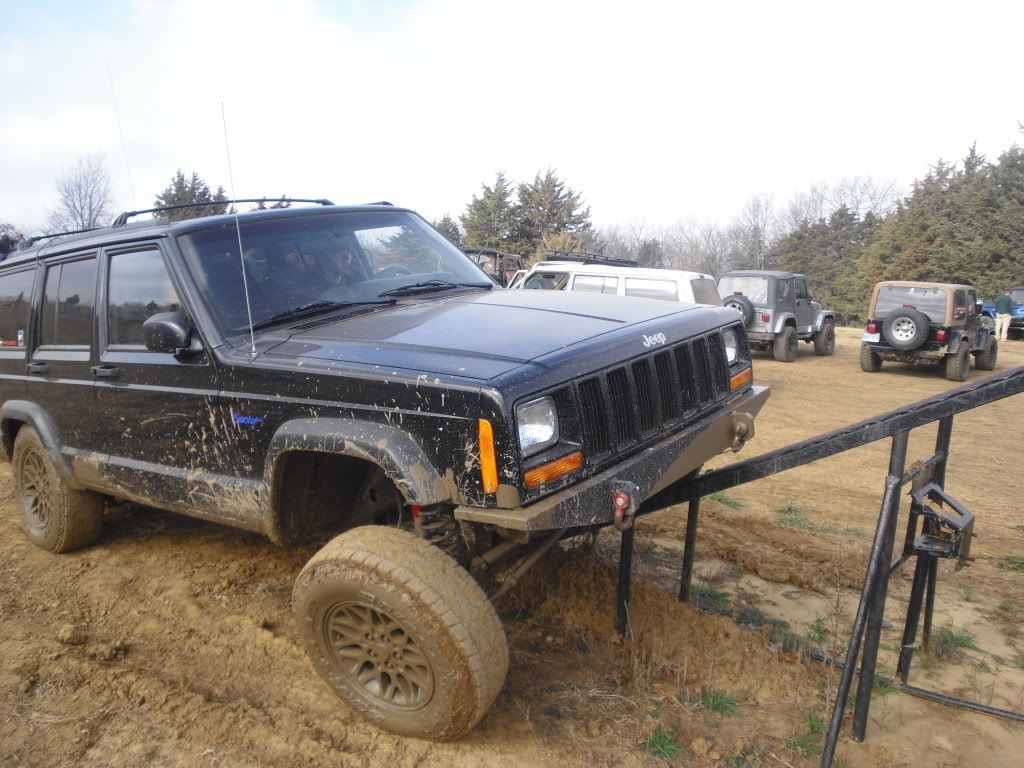 The Aussie started acting up on the way home, it wanted to unlock every time I took my foot off the gas even when going straight. I pulled the diff cover and the gear teeth look fine, going to tear into it tomorrow and check it with a feeler gauge.