Turns out the noise I heard was the mechanical fan hitting the plastic shroud which had popped out of place. The other noise I have been battling is a front end clunk when taking off from a stop. The harder the takeoff, the louder the clunk(s). I mounted my gopro camera to the tie rod and went for a spin. The tie rod ends and ball joints all seemed firm. I figured I would angle the camera to watch the engine mounts, which I didn't expect to be the issue since they are only a few months old. Sure enough, the driver side mount was bad.
Replaced the brakes front and rear. New rotors and pads up front, didn't snap pictures. For the rear I replaced the shoes, drums, wheel cylinders, one hard line that I had to cut due to seized line nut (learned bending and double flaring), and installed a YJ rear soft line.
Replaced the leaf springs, again... Like mentioned before, I bought new crown hd leafs and installed a rough country add a leaf. It worked great however when I went to a longer shackle and the rough country shackle relocation kit I removed the AAL and the leaf pack was inverted.
New "up country" leaf packs-
I went wheelin/muddin with two xj friends, one has a 6in lift and the other is stock, for now.
The stock cherokee is about to get my old AAL-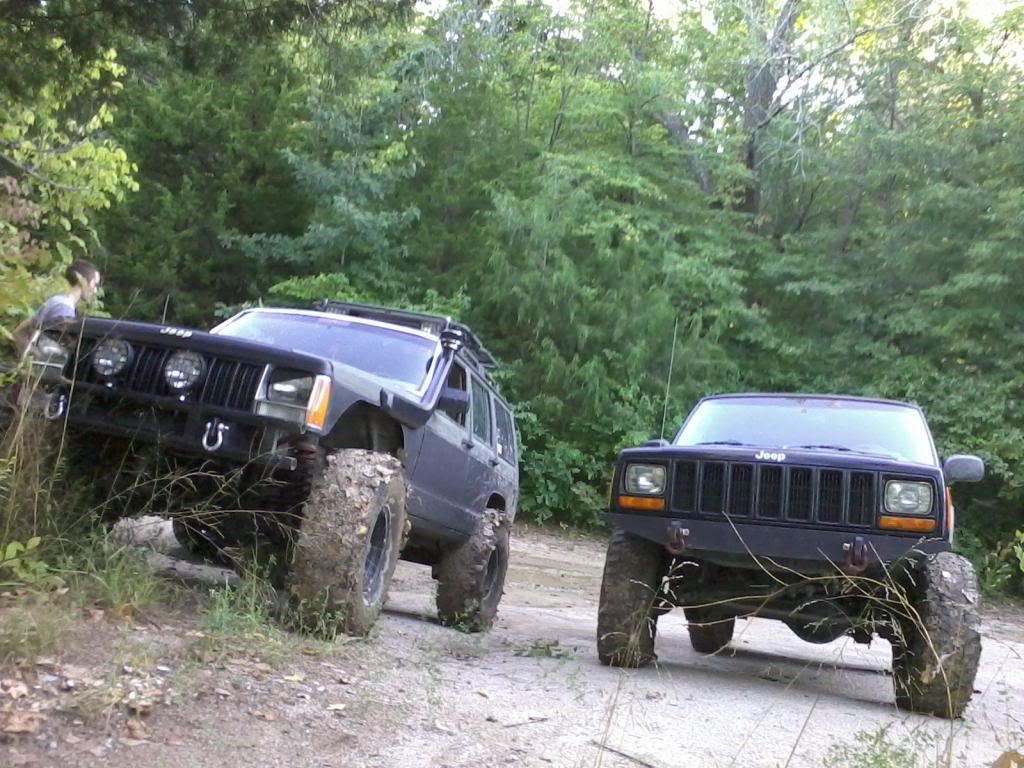 New leafs flex good-
Been talking my friends into buying Jeeps, little did they know I would be crawling their tires-
Ordered Brown Dog engine mounts and a JCR steering box spacer today. Keepin' busy. That's all for now.