Decided to do the cowl intake. I went to the local auto parts store and picked up Spectre 3in flexable air duct tubing, the plastic mount, 4 self tapping screws, rtv ultra black, and a 3in hole saw bit. I had trouble getting the whole saw bit to cut through the firewall or the airbox, it just wanted to jump all over the place. After if jumped off and cut my finger, I decided to use my dremel and reciprocal saw which worked perfect. First unhook your stock air intake tube where it hooks onto the air box cover. I use a flat head screw driver to pry the plastic hose clamp open, pop the air tube off the cover, un clip the 3 metal hold downs, remove the hose that runs from the valve cover to the side of the air box cover, then remove the entire airbox cover. Next remove the air filter, then you can get at the air box mounting nuts/bolts. 3 total, 2 bolts and 1 nut, all 13mm.
This is the 3in Spectre tubing -
Next cut/drill a hole in the backside of the airbox. I used my dremel for this. You want the air duct tube to fit very snug, so trim and little then test fit, trim more... (the inner circle was for the 3in hole saw bit, the outer was the duct tube actual diameter.)
Heres the tube inserted snuggly into the hole -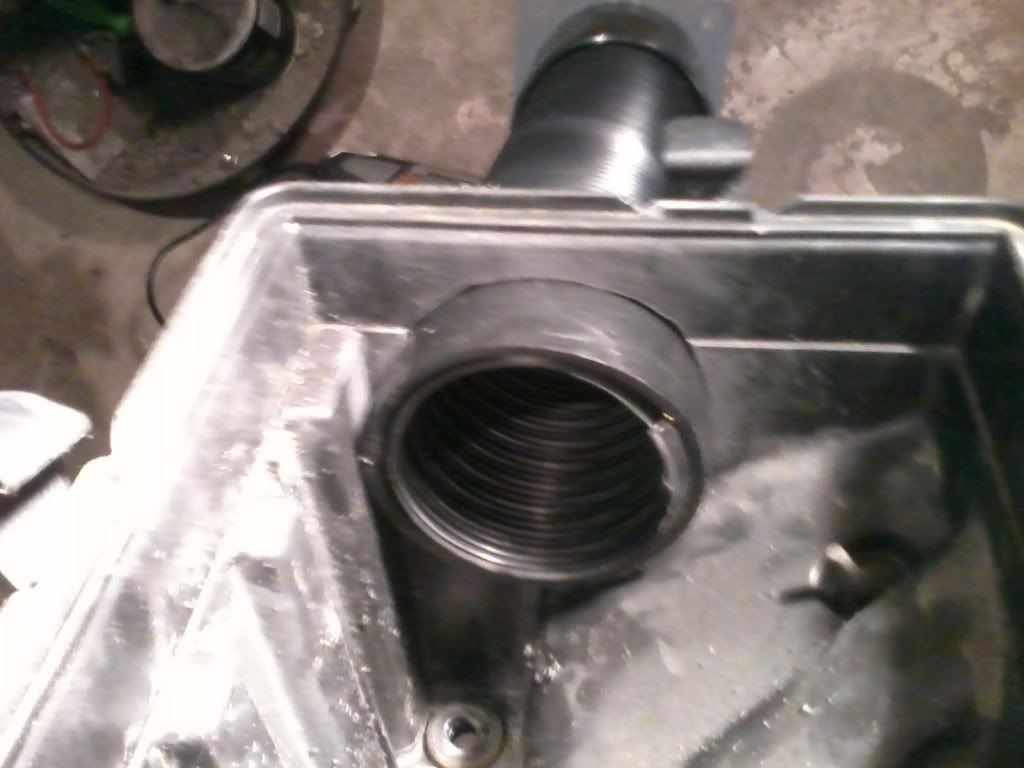 I trimmed a portion of the tube so I didnt have to trim the air filter -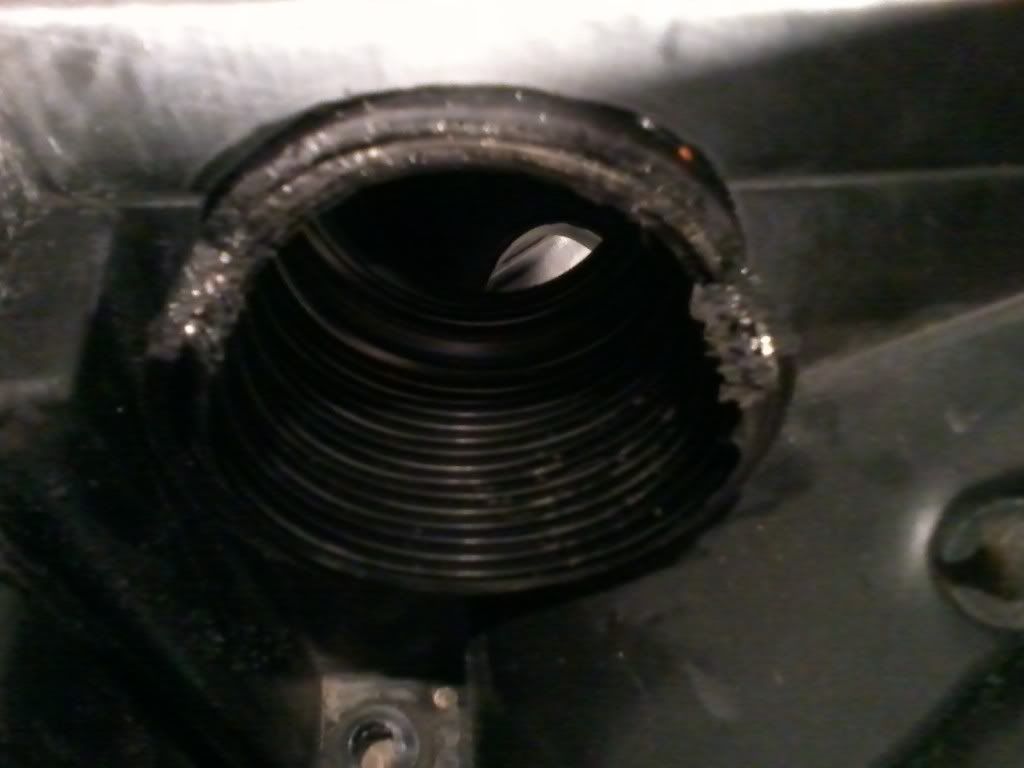 Heres the whole setup including the end plastic mount (Dont forget to use some type of sealant around the air tube where it goes into the airbox, I used rtv ultra black.) -
For the front of the airbox I inserted 4 screws in the factory air intake area to help secure the plastic blocking material that I used -
I cut a piece out of my factory rear bumper end caps to block the old air inlet (I used rtv ultra black on the insde and outside of the box around the perimeter of the plastic piece to make it air tight -
I next coated the plastic air duct mount with rtv before I screwed in into the firewall -
Here it is in place -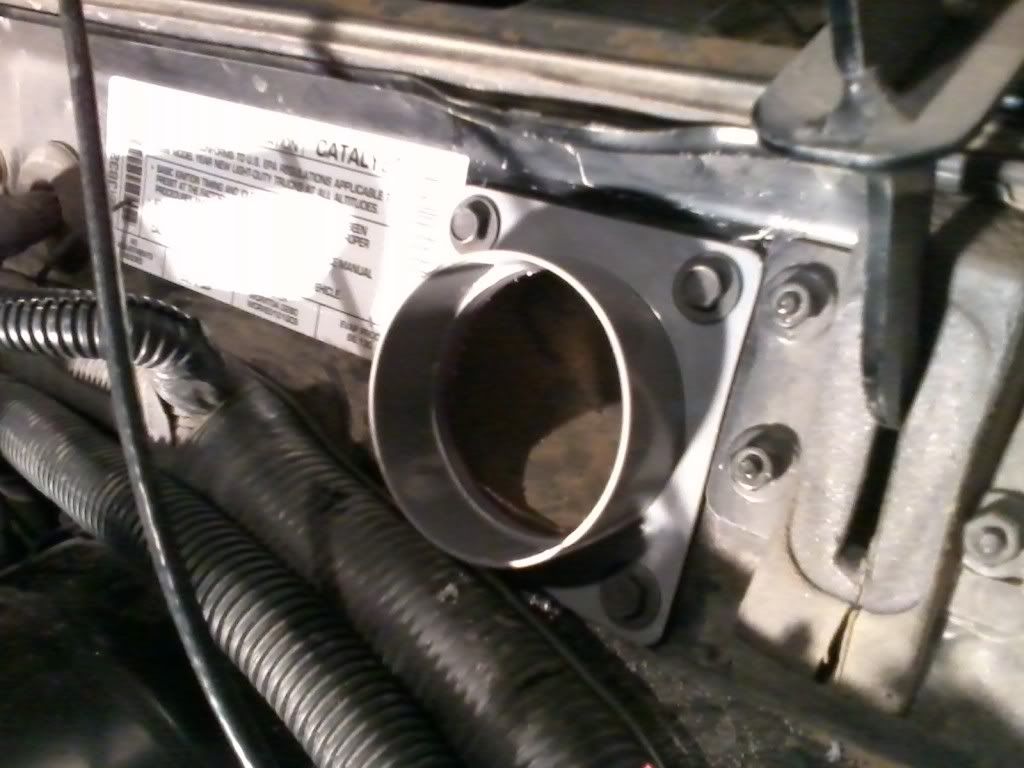 Here it is complete -
Very easy mod and for $25 total its one of the cheapest mods yet. I dont get the loud noise upon start up that many do however at idle I can hear a very faint suction sound which I like. Also at WOT is sounds good! I have been cruising around all day because the Jeep feels and sounds like it has more pep. Ontop of now being able to go through deep water.