So...I ended up with a HP 44 front from a 77 F150. First year for disk brakes, last year for the weld on wedges (before they became cast in 78).
...and a Ford 9" for the rear out of 1979 F150. 31 spline. All I had though for that was the housing and the shafts. I had no center section, therefore no gears, carrier, and so on. I had to buy all that separate.
When using axles that are 35 years old, you are so far from being able to simply throw them under the Jeep (usually). So bringing back the axles from the dead was the first plan of attack.
Removing old seals and bearings from 9" shaft.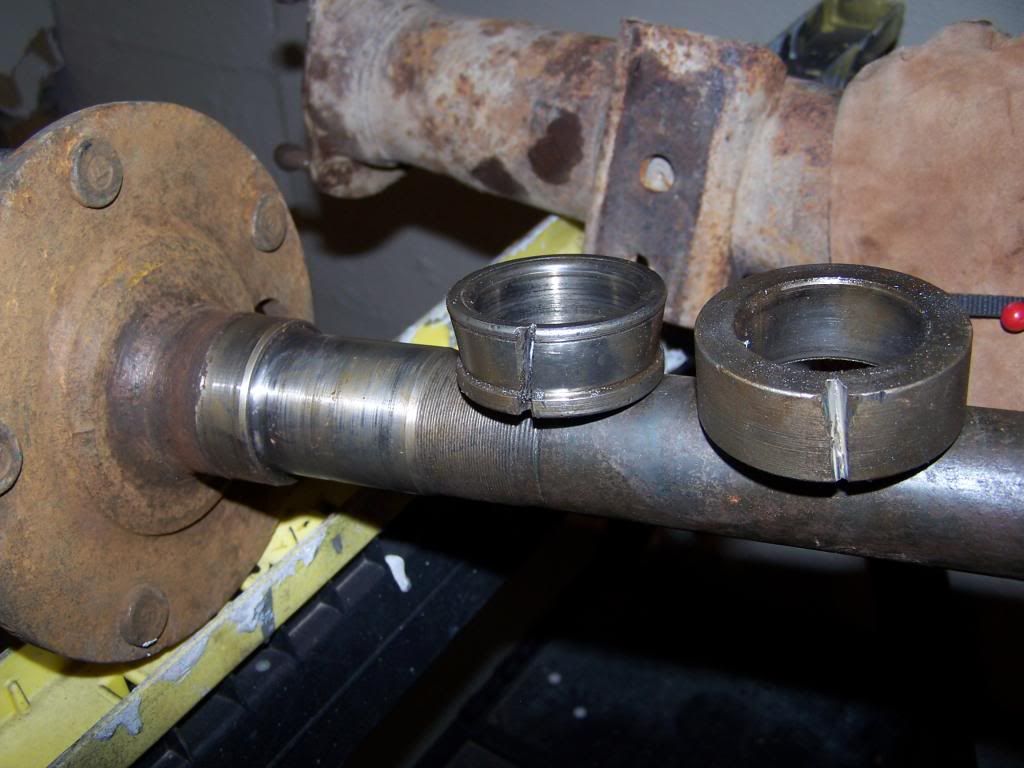 All new u joints, seals, and ball joints in the 44. It was quite a task just tearing down the 44 to get to this point, due to the rust making every piece as one unit
.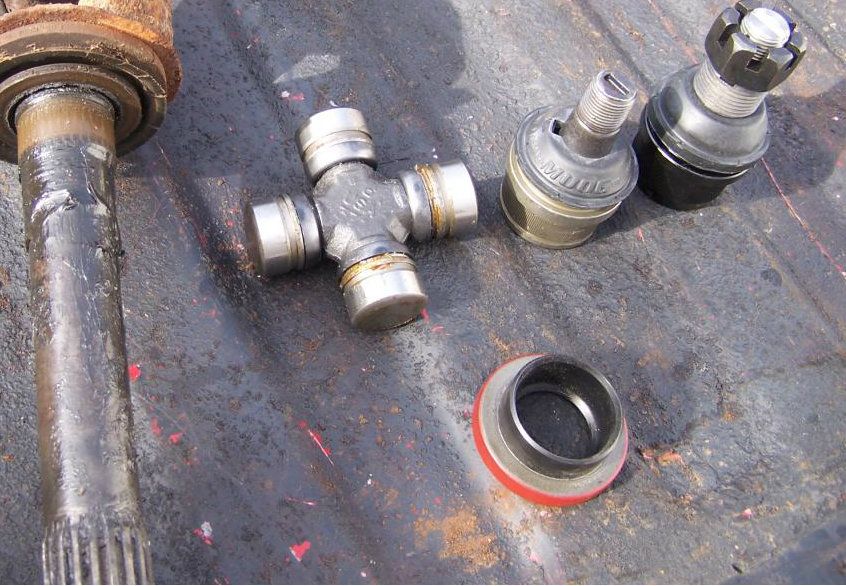 Here is an example of the weld on wedges before I cut them off.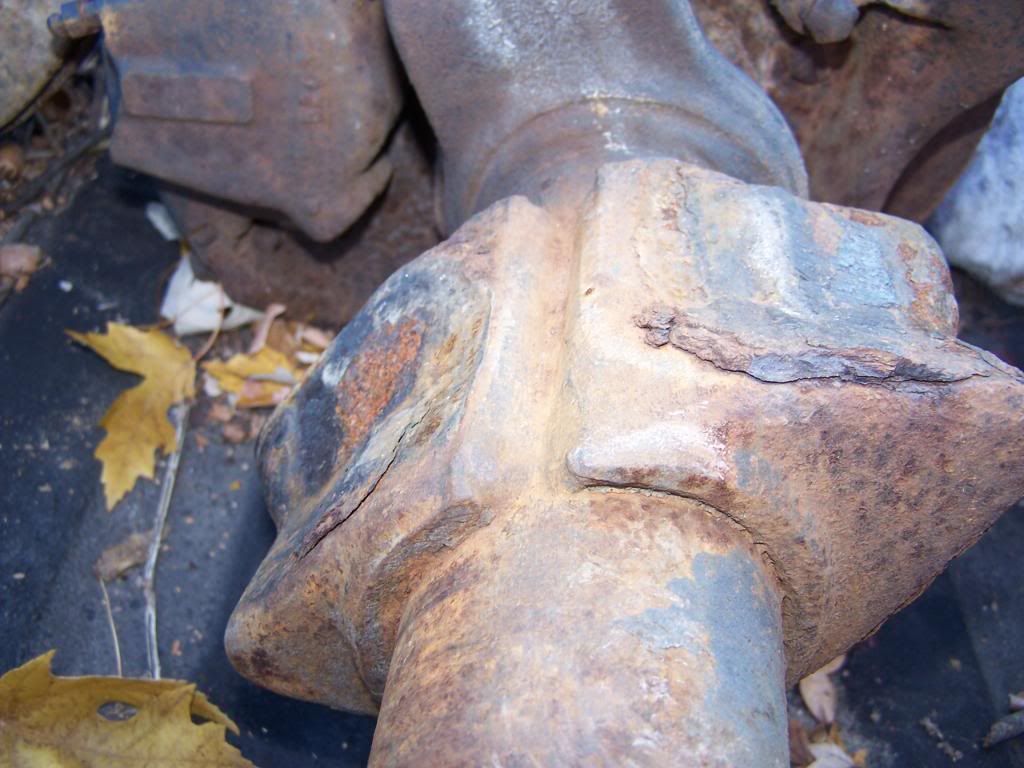 Rough cut from the wedge removal, before grinding smooth.
More parts.
Fresh bearings/seals pressed onto each shaft of the 9"
Ring & pinion in the 9" installed, full spool, pinion guard.